If you are looking for a long-term organic traffic strategy, you need to know about affiliate marketing keyword research. Your job as an affiliate marketer is to bridge between the target customers and the product you are promoting.
You can get fast sales by running paid ads to your affiliate bridge page or the affiliate link directly, but if your ad campaign stops, the traffic will stop as well.
This is why some affiliate marketers focus on both paid and organic traffic to promote the affiliate product. The organic traffic here means the search traffic from the search engine.
This means, when someone searches for a keyword on the search engine, their content will appear at the top of the search result. And when they click on the link, enter your content, website or landing page and decided to make a purchase, you will get paid commissions.
Today, we will be sharing how to perform keyword research to get high-quality keywords that you can rank for to get organic traffic in the long run.
What Is Keyword Research for Affiliate Marketing?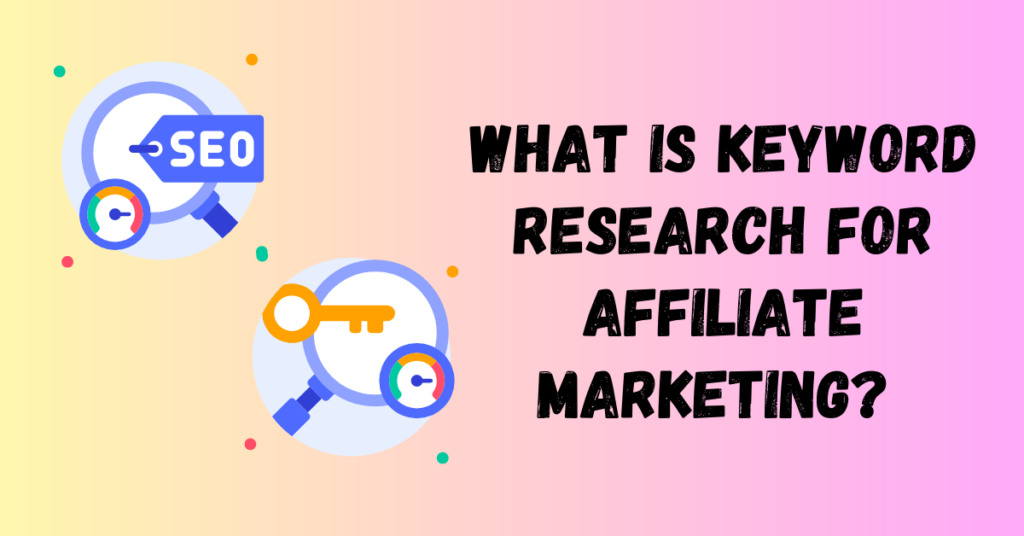 For the search engine algorithm to rank your content, one of the parameters that you need to focus on is the main target keyword in your content. The keywords are the word or phrases that online users type into their search bar when they want to look for information.
You optimize your content around the keyword and implement the on-page SEO to get your content ranked organically. As an affiliate marketer, your target is to get your content out to the right customers that are interested to get the product or service. And if they decided to make a purchase, you will earn the commission for the sales referral.
It is important that you have proper keyword research before creating your content to avoid focusing on the wrong keyword. The keywords can be used in your blog posts, reviews, YouTube videos, social media posts and etc. No matter which platform you are in, if you want to rank organically, you will need to follow their keyword strategy.
When you are doing your affiliate keyword research, you need to ask a few questions:
What is the main keyword in your business and niche?
What is the search volume for the keyword?
What is the competition level for the keyword?
Is there money in the keyword?
Is it possible to outrank the top results?
All these are important as you don't want to focus on a keyword that you will never rank as there are too many big brands ranked for. And also, a keyword that you can rank top but not many people are searching for it.
Most importantly, there is money in the keywords. Meaning that people searching for the keyword is ready to buy or have the buying decision.
Why Is Affiliate Marketing Keyword Research Important?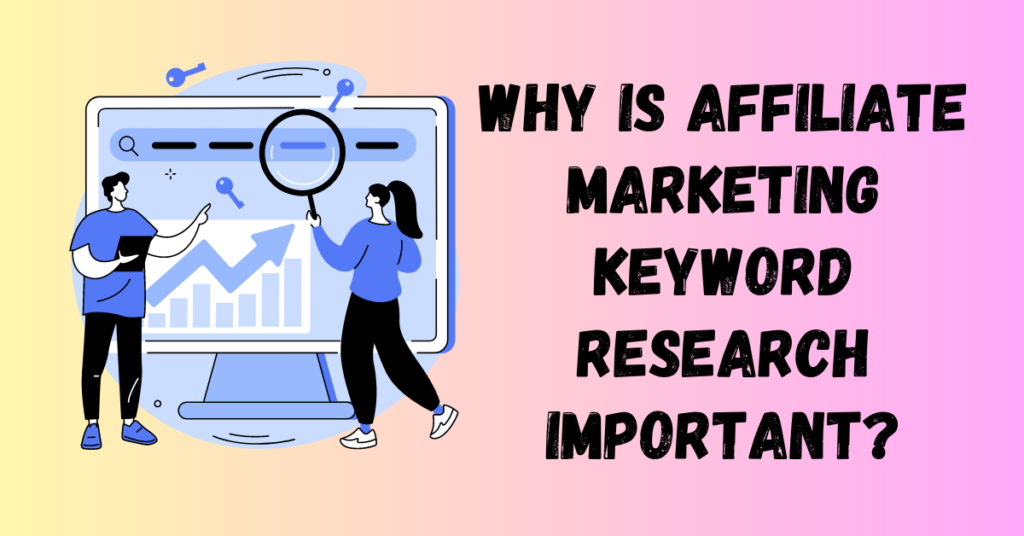 The keywords are predictable based on the search pattern. And keyword research is the process to predict their search behaviour. When you are doing keyword research, you are trying to see what keywords people are searching for that are related to your products and how competitive are the keywords.
When someone searches for a specific keyword, they will normally click on the first few results and try to get the answer they want. If your website appears on the top of the SERPs (Search Engine Result Pages), then you will have a high chance of getting traffic.
However, there are also other factors that you want to consider when selecting the right keywords. The search volume and the competition's level. The keyword is not good if there are low search volume and high competition level. This means not many people are searching for it and hence, not worth your time to work on ranking it. Instead, look for something people are highly searching for.
And for the competition level, you want to fight for something low or medium. It is easier or possible to rank for keywords with low or medium competition levels than a highly competitive ones. You might not even have a chance to rank for it as it is dominated by those big brands.
In order to rank your website on the search engine, keywords are used by the search engine algorithm as one of the key factors to determine whether to rank you for the keywords or not. You will select a main target keyword for your affiliate blog or content and optimize your content around the keyword.
SEO Strategy to Rank on the SERPs – Affiliate Marketing Keyword Research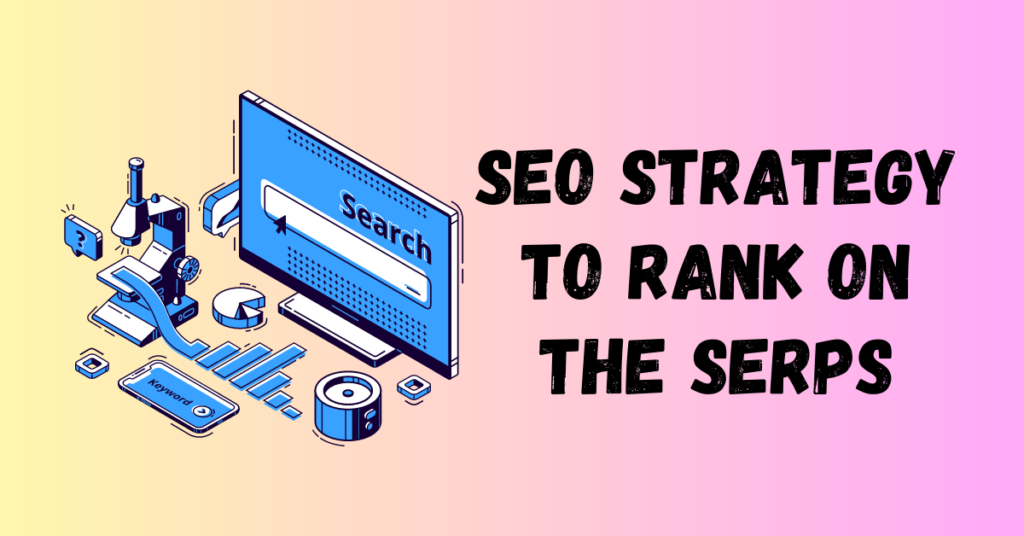 The strategy to rank your content on Google or other search engines is called Search Engine Optimization (SEO). There are multiple factors involved for the search engine algorithm to determine which rank is your content.
Apart from optimizing the main focus keyword in your content, your site title, meta description, site authority, backlink, usability, and activity are all important elements to be considered during the algorithm index.
The higher your content, website or link shows up on Google Search Engine Result Page (Page) the more free traffic you might get. People will normally click on the first three results coming up and the most will be all the results on the first page if they are free or want more information.
So, if your website or link does not come on the first page, you are not going to get any significant traffic. Not only that, if it's not on the first three results, you can see a huge gap in the traffic you are going to receive.
Popular keywords tend to get more search traffic, but at the same time, it is very competitive. Many people will be fighting to rank for the same keyword. Especially for the big brand, their authority and marketing budget will get them in the front row easier than you.
You will have very less chance to fight and outrank them. This is why, you need to research the keywords and find the long tail keywords that have a good search volume and at the same time, less competition so you can rank for the keywords easily.
How to Do Affiliate Marketing Keyword Research in 4 Steps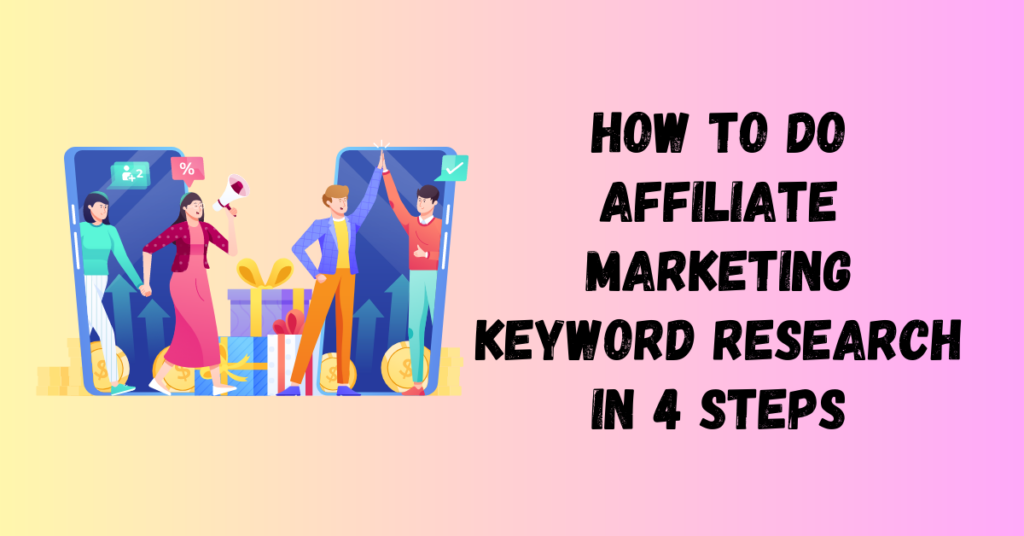 Before starting your keyword research, you need to know what niche you want to focus on and which product you want to promote.
A niche refers to a specific segment or subset within a broader market or industry. It represents a specialized area or focus that caters to a particular group of individuals or addresses specific needs, preferences, or interests. In a niche, products, services, or content are tailored to meet the unique requirements and demands of a distinct target audience.
Pick Your Niche & Product
Your aim as an affiliate is to define your niche and find the affiliate products in your niche to promote. It is very important that you look for a niche that you are interested in. This is because you are going to work hard to be the authority in the niche. If you are not interested, it will be very hard for you to keep working on it.
If you are unsure of how to select your niche, you can start from the three-core industry. Health, Wealth, and Love.
Then from there, further expand to the sub-market and another level down to a niche. You can start with a sub-market and develop a different niche in it.
Define Your Target Audience
When you want to start researching a topic or a niche, you need to start with who is your target customer, what is their interests and where they hang out at. First, you design your customer avatar where you will include the gender, age, sex, interest, hobby, daily schedule, etc. The more details you can have for your audience the easier you will be able to identify where they are and how to tap into their conversation.
Next, browse for the related topic on social media and forums to see which sites or Facebook groups they are joining. Join the group and see what they are discussing. Every different niche will have its own language or word they use. Learn to use it in your marketing content later.
Read more about target audience on the Traffic Secrets Book
Run Competition Analysis
Here you will need to list down your top three competitors. Then, look at what they are selling, how they are promoting their products and which platform they are active at. These will give a good idea for you on how to do it right.
They have proved to be successful in your niche. And there is a special recipe that they use to get there. All you need to do is to study their content and marketing strategy and outrank them.
Look at how they promote their product, the bonuses they have and the content they produce. You create a list of your competitors and a swipe file on their content and the keyword they are ranking for.
Find a Niche You Are Passionate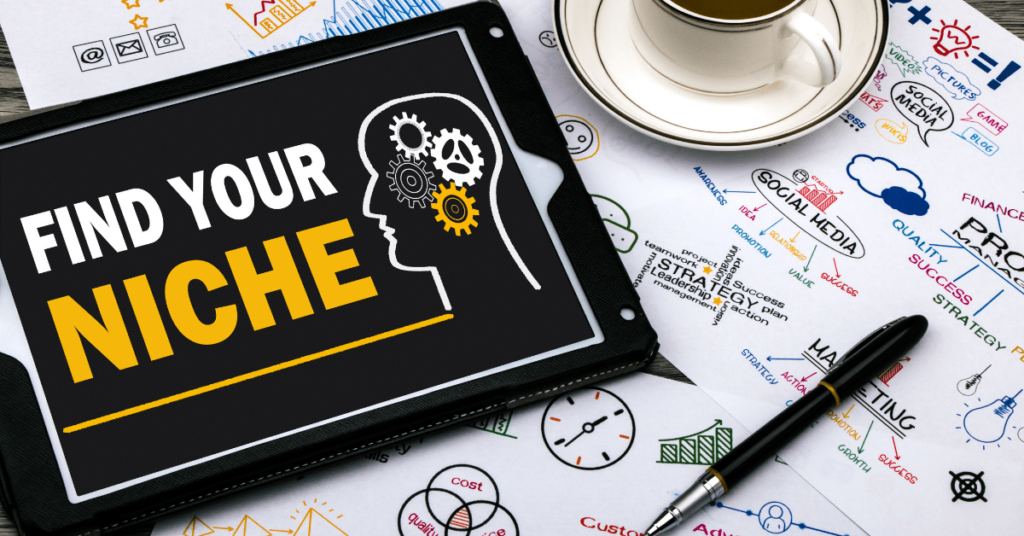 Unless you have identified that there is no money in your interested niche, always go for what you are passionate about. There is nothing better than working on something you are passionate about.
Running a business means you are going to work on the niche every day for a long time. Without passion, it is very hard to consistently work on it.
Being a part of the community in the same niche as your audience will get you an advantage in resonating with them better too. Not only that but by knowing the niche well, you will able to be the authority in the niche. You are not only selling to the community but also sharing value with them.
Research on the Search Intent
There is a sign to look for when looking for the right keywords to target. Your keyword needs to have a high monthly search volume, low competition and also money in the keyword. This means when people are searching for keywords, they are looking not only for information but also for the solution and are ready to buy the solution if it's the right one.
It is easier to close someone who is considering buying than someone that has no buying intent.
Google will look for the history search patterns to recommend related keywords under the "People also ask" section. And at the same time, when someone is typing in the search bar, Google will provide autocomplete recommendations for related keywords.
List down the top-recommended keywords. These may be those related keywords that you can target as secondary keywords in your content as well.
As an affiliate, you don't need to build the sales page as it is provided by the product owner. Your job here is to create content that educates your niche audiences about the niche and the product.
One of the most common content types is informational content. It can be a tutorial guide, how-to guide, idea sharing or information sharing. These contents are useful to create product awareness and build your authority as a trustworthy figure in your niche.
Choose the Affiliate Keywords To Target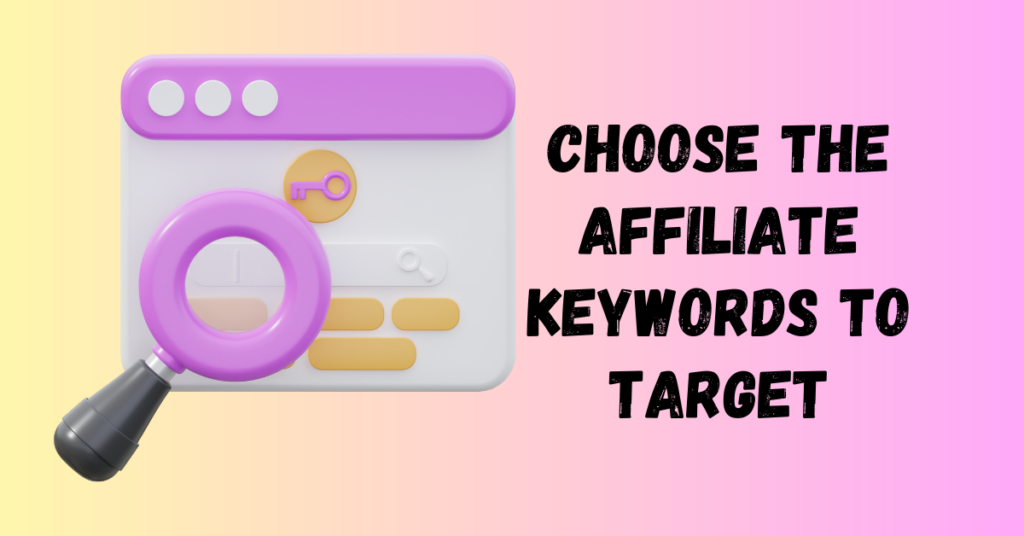 When you are choosing the keywords for your affiliate marketing campaign, there are two main types of keywords. Product-related keywords and niche-related keywords.
Product-related keywords will be those like the Shopify store building guide, Shopify review, and How to build a Shopify store. These are the product-related keywords that people are searching for.
And niche-related keywords are how to create an Ecommerce store, the top 10 products to sell in your Ecommerce store and Why should you create a dropshipping store.
Through the keyword research you did earlier on, you should have an idea of what others are targeting. You can create content comparing products and brands, detailed reviews, or build authority through non-commercial topics.
In summary, there are four types of affiliate keywords that you should focus on when conducting affiliate keyword research for your affiliate marketing campaign.
1. Comparison Content
For this type of keyword, you are comparing different products in your niche. Of course, in the comparison, you will embed your affiliate link for the products that you are promoting.
For example, if you are on the Amazon Associate program, you can write a comparison post on Best Wireless Headphones, T-shirts, Laptops, and other products.
People who search for these keywords are usually planning to buy certain products. Your comparison post will help them to choose the best product for them. Make sure you are neutral when giving your opinion and not biased towards certain products that you are promoting only. People will only trust you in the long run if you provide good and relevant recommendations for them.
2. Branded Comparisons
For this, you be comparing two or more big brands or products that people will have a hard time choosing which one to buy. If you look at our blog here, you can see that we have a lot of VS posts comparing two different products.
It can be
These are the detailed comparison focusing on two specific products only. There will be fewer people targeting the same keywords, making it less competitive to rank for. And at the same time, people who type and search for these keywords are most probably in their final decision stage to choose a solution.
There might not be huge traffic for these keywords, but the conversion rate is better as they are ready to buy.
3. Product Reviews
The third type will be the review type of keywords where you review different products in your niche. And of course, you review the affiliate product that you promote first. In the review, make sure you tell the pros and cons of the product and why they should or should not buy it.
People that are searching for these are looking to buy the product, but they just need a final kick for them to take action. So, your goal here is to explain the hidden benefits of the product that is beneficial to them but they don't realise when they first look at the product.
Review content will look like this ;
Reviews are excellent for affiliate marketing because users are already very close to buying the product. You just need to give them a good reason to pull out their wallet and buy it.
In fact, you can also provide your unique bonuses for them if they buy from your link here. This is your unique differentiator for them to buy from you.
4. Trust & Authority Keywords
Your content cannot be on your affiliate product related only. This will show that you are focusing on selling them only. People don't like to be sold, instead, you should let them close themselves.
This can be done by building yourself as an authority in the industry. Someone that they can trust and listen to when they can't decide on something. For example, if you think about SEO, you will think about Nei Patel.
It is harder to rank on Google now because it will take different parameters when considering ranking your website. Other than good content, a good reputation and referrals are important too. Being identified as the industry authority and ranking for trust and authority keywords, your content will be the source of referral by other websites.
When they refer your website to theirs, this is what we call backlinks. Backlinks are what put your website in front of Google's search engine algorithm when they are ranking your content. Everyone can follow the same guide to optimize their content for on-page SEO. However, getting backlinks is not the same. You need to contribute to get the backlinks or naturally when people refer to your content as a trustable source.
This is how Google determines your credibility and ranks you higher.
Affiliate Marketing Keyword Research Tool
There are many preparations that we've done so far before really getting into the keyword research. By now, you should know your niche, your audiences and the different type of keywords that you can target for your affiliate marketing content.
It's time for some tool that will help you to make the decision. You can't work without the search data and the trend. Remember how we talk about the criteria of the quality keywords that you should focus on?
High search volume, low competition, and money in the keywords.
We will now show you a few tools that you can use to perform your keyword research. There are both free and paid tools available.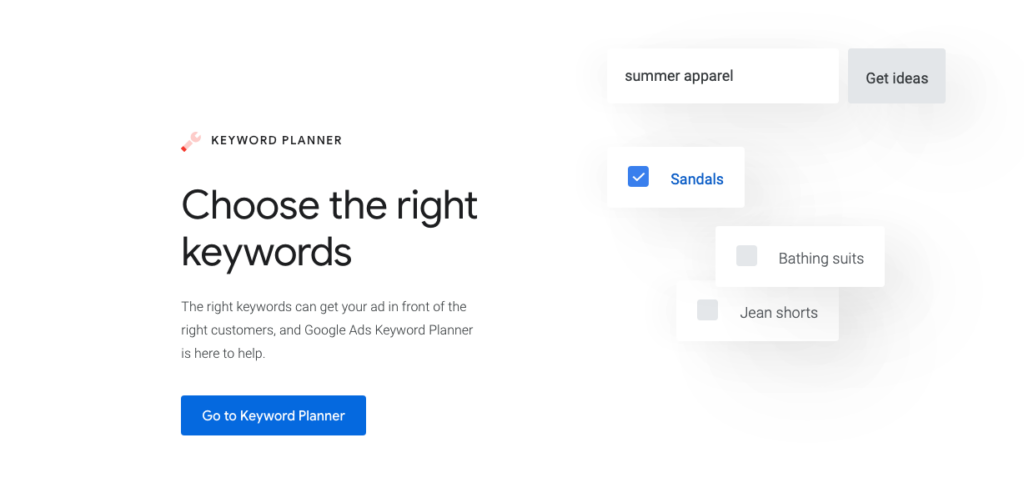 When you want to rank on Google, what's better than getting the search data from Google directly? Google Keyword Planner is a tool by Google that helps its advertisers to find the keyword that they can target with their ad campaign. It offers data insights on the keywords and related keywords searched on Google, the search frequency, rank difficulty, CPM and other data that you can refer to determine which keywords you want to focus on.
To use Google Keyword Planner, you need to first set up a Google Ads account. Don't worry, you don't need to pay and run ads to use it. You just need to have a Google Ads account to get access to the Keyword Planner.
Anyway, it's a tool to help Google to get more Ads revenue. Hence, they tied it with the Google Ads account. And you will benefit from the tool and use it for your keyword research.
To search for keyword ideas, click Discover new keywords and see from the keyword list result. Pick those with low competition, and high search volume to work on it.
2. SEMRush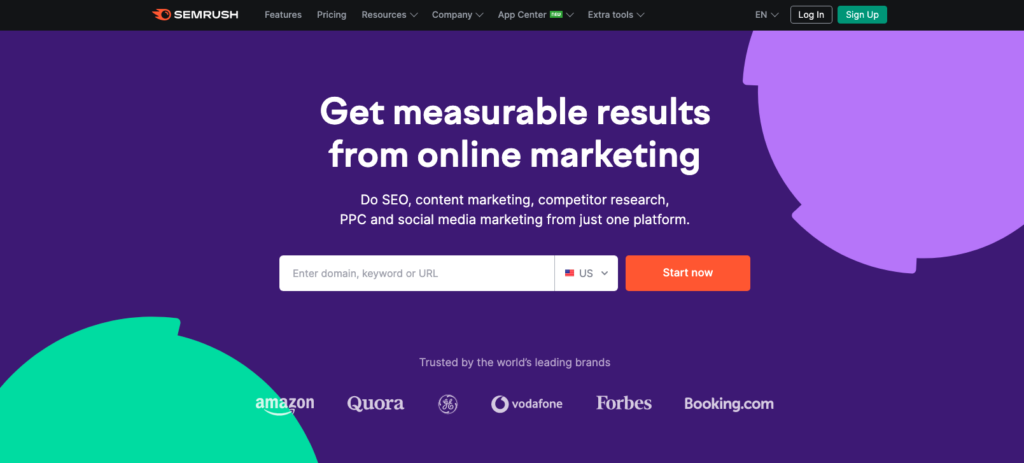 SEMRush is a popular SEO research tool for all your SEO needs. It will tell how your website's SEO statistic data, recommendations, keywords that you are ranking for and also keywords recommendations for you to focus on.
It will also recommend those long-tail keywords that you can focus on in your content SEO. Long-tail keywords are those that suit our keyword criteria well.
Long-tail keywords are important as they are having lesser competition, are closer to customer intent, and give more insights into affiliate content ideas.
You can start with SEMRush for free but with limited features. You will get basic SEO statistics and a simple audit report for your website. If you want to access more data like keyword recommendations, you will need to pay for the monthly subscription.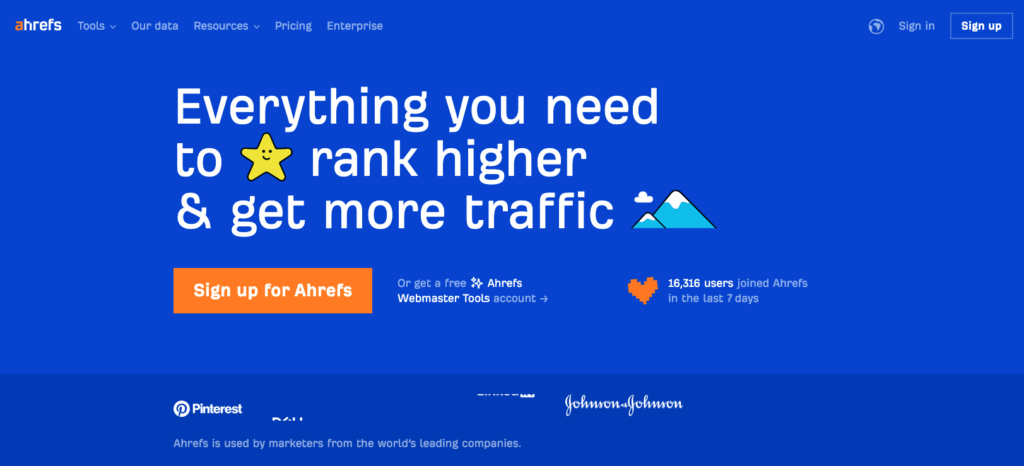 We can't end the list without this. The Ahrefs Keyword Explorer is another exceptional SEO tool that you can't miss. It provides direct keyword traffic volumes from ten leading search engines, including different social media sites.
So, not only it's important for your search engine keyword research, but for other platforms as well.
You can enter multiple keywords and generate specific ideas through their dedicated filters.
The Webmaster tools provide detailed SEO monitoring and keyword planning options. It includes performance monitoring, backlink research, and actionable keyword metrics: search volume, keyword difficulty, and traffic value.
Similar to SEMRush, Ahrefs offers both free and paid options.
Final Thoughts – Affiliate Marketing Keyword Research
Keyword research is something you can't miss if you would like to dominate the organic traffic for your niche and products. If you can realise the benefit of ranking for the right keywords, you will definitely work for it.
Be aware of the mistakes that most new affiliate marketers make when implementing SEO. They will skip the affiliate marketing keyword research stage and go directly into the content creation and pick the keywords based on their instinct.
This is one of the reasons they fail too. So, don't skip this step when implementing your SEO strategy.