Email marketing had been adopted by many businesses as one of the communication channels with their customers. Being able to build an email list will enable you to collect all potential buyers. Not only that, this is the group of people that you can get in touch with at any time when you want to. Today, we will be reviewing the email marketing software called GetResponse.
As email marketing had been proven to be a successful way to build relationships and convert audiences, there are many email marketing and marketing automation tools available. Most are doing almost the same thing as the others. 
It's one of those tools that has been around forever but continues to enhance and evolve to provide more features.
In this GetResponse review, we'll try to break down the tool into a few parts. What is Getresponse, its features, pros and cons, and of course, the pricing.
In the end, you should be able to determine if GetResponse is suitable for your business.
What is GetResponse?
GetResponse has been around for quite some time now. It started in 1997 when Simon Grabowski launched the first autoresponder.
Since then, GetResponse has been expanding its features and growing massively globally. And now, other than being an autoresponder, it evolved to be a complete digital marketing tool.
All of these are due to the evergrowing online business and the stiff competition for the marketing platforms that grows in recent years. To be staying on top, GetResponse had been really working hard to build what marketers want.
Providing the best qualities and values to the users, strengthening their core features in email marketing, and perfecting other features.
GetResponse features
Let's start with what GetResponse does and then we will explain its advantages and disadvantages.
Below are some of its main features and how each of them works to make an impact on your business.
Email marketing
The core features and the best for GetResponse. Starting as an autoresponder, it helps to build beautiful emails that your subscribers will want to open.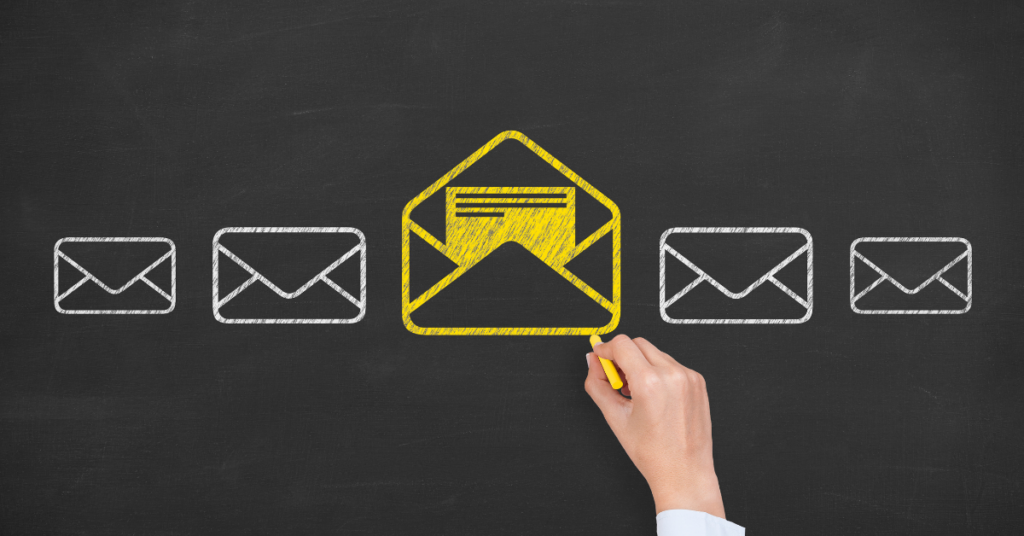 Email creator
Getresponse offers different templates so you don't have to start from scratch. These templates are designed and proven to work best for your audience to click and convert them.
So now, start by selecting which template you'd like to use for your email campaign. You can preview the template first and see if it matches your audience.
Different audience groups might favour different designs and approaches. Hence, it is very important to view how it looks before deciding which to use.
You can also filter by the category you need, to make it easier to start. From here, click on the blocks and sections you want to edit.
Based on your message or offer you want to share, you can customize it based on your subscriber's preference.
You can also make design changes to each block or section by tweaking its settings. Even if you don't have any design skills, changing the colour or resizing the font size is easy with just a few clicks.
Another good thing is the drag-and-drop feature. You just select the blocks and sections from the layout template for your page. And then, simply drag it to the location you want to further personalize it.
There's also an Ecommerce section in the email editor where you can add the Product and Recommended Products blocks. This will enable the readers to decide on buying immediately. However, you will need to set up your store on GetResponse in order to use it.
And when you identified the best template, you can just save it easily as your own template. Then, you can access it in the Design and Content Section for future use.
Now, your email is completed and is ready to be sent out. Next will be either sending it directly or creating an automation flow for it to be sent out.
Here's where you will need the autoresponder function.
Autoresponders
Now, imagine you are having an email list consisting of hundreds or thousands of emails. And, there is a series of email or an email you want to send out after someone take an action. The action can be subscribing to your form, abandoned cart, or just a regular email series.
It's impossible to manually send the emails one by one as it is too troublesome and too much work to do. Hence, the GetResponse autoresponse feature is here for you to manage all your email marketing campaigns effectively.
How To Do It?
First, create the first autoresponder by configuring when the email will be sent to a subscriber of your list.
For example, you want to use autoresponders to greet new subscribers by sending them a welcome email series and links to pages on your site they need to visit to get them acquainted with your business.
The email series can be a 5 days series where you introduce them to what your business is doing and what to expect. And, then your core offer for them.
Once you've determined the autoresponder's schedule, you can design the email and publish it.
Other than sending onboarding series, you can use the autoresponder to have regular email communications with your audience. For example, every subscriber will go through the T+x days in your email list. After X days then enter your email list, and a specific email will be sent out. It will be done automatically for all subscribers to go through the email sequence. 
With this, you can create and optimize once, while letting it run fully automated.
Email analytics
For every digital marketing campaign, including an email marketing campaign, knowing the numbers is the key to success.
In fact, I have seen those very successful businesses actually tracking every step in their sales process. They are focusing to optimize those not working well to perfect them.
The feeling doesn't work in digital marketing, you might feel that your email is the best, but your audience might not. Test it out to your audience and study the number is how you can get the best result.
You need to understand whether your campaign works along with your subscribers in order for you to create a better campaign in the future.
To do this, the campaign's analytics play the most important role to determine the different metrics that affect its overall performance.
From the dashboard, you will see an overview of how your list reacted to your email campaign. For each step in your campaign, who receive the email, and did they open it? All is in the analytics.
The analytics shows you how many of the emails you sent were delivered to your subscribers, as well as the campaign's open and click-through rates.
Digging deeper, you can see more information about the campaign like the bounce and unsubscribe rates, as well as the number of complaints it got.
Factoring all of these, you get a better idea of what made your campaign a hit or miss and what you can do to achieve better results.
You can also analyze the growth rate of your list, the reports section will show you this in graph format on top of other variables (demographic, subscription methods, devices).
List management
As a core email marketing tool, Email list management is the key. When building an email list, you are grouping the people that you want to convert into your business. So that, you can contact them regularly, build relationships and get them to spend more on your business.
GetResponse's List Management feature helps you achieve this by segmenting and adding conditions to your subscribers.
For example, you can group the subscribers by how they are subscribed to your list and when they subscribe to your list.
Once you have created a segment for them, you can create a personalized email series for this group of audience. 
By doing this, your interactions with each of your segments are more targeted and personalized to increase engagement and conversions.
Not only that, you can get granular with your subscribers by segmenting them using other conditions such as geolocations, actions, and others.
From List Management, you can also profile each of your subscribers. Click on each one to learn more about them.
Transactional emails
For people running an e-commerce business, there are more things you can do with your emails. An email does not only provide information to your customers.
You need a tool that will automatically send emails to people who forgot to check out their carts (we called this abandon cart recovery) and receipts to customers for every transaction.
With GetResponse, its Transactional Email feature lets you connect its API or SMTP and send transactional emails to customers.
Automating this process will help to increase your customer experience and also increase your sales. Abandon cart recovery is one of the most useful ways for business owners and potential buyers. They might be rushing for other tasks or leaving their public transport when filling in the form. Hence, left the product in the cart and forgot about it.
Abandon cart recovery is very useful to remind them and get them to purchase. Not only that, a very important piece of advice to eCommerce business owners is to always simplify your checkout process.
A very good example will be a 2-step checkout page with Step 1 to input their contact information and Step 2 to input the payment information. All are on the same page. Or, you can also include all information in the same checkout form. 
You can analyze and review the performance of these emails to further maximize your sales opportunities.
Sign-up form/Pop up
This is an additional feature that GetResponse developed in recent years. And work like charms as well.
But why did they develop this?
In order to launch an email campaign, the key is to have subscribers whom we can send the email.
Choose from four ways to create forms and select from the different templates organized into categories so you don't have to start from scratch.
Similar to building an email, you can edit the existing fields and layout as well as add new ones if the need arises.
Once you're done with the page, you can publish it on your site by pasting the code on any page you want.
There are also options to create the form from plain HTML (if you are comfortable with your coding skills) or use integrations or plugins from popular platforms (WordPress, Drupal, Prestashop, etc.).
Landing pages
To build an email list, the best is to have a landing page or a 2-page lead magnet funnel.
You can create one by selecting from the available templates. Like I always say, don't start from scratch. Instead, learn from those who are successful.
Now, you can build your landing page fast with the drag-and-drop builder. Just select the element you want, and then drag it to the place it should be.
To run A/B testing on landing pages, click on the + sign on the top bar of the page to create as many variants as you need.
This plays an important role in helping you determine which variant converts the best.
Once you're finished with your landing page, you need to determine which domain you want to publish the page, you can choose from three preset domains owned by GetResponse.
Or, you can also connect your domain with GetResponse and publish it.
Webinars
Webinars work like charm when you want to make big money. It's another level to scale your business. Especially if you are selling high-ticket products, webinars are the right ways to communicate with your audience.
Hosting online presentations where your audience can join to learn more about your product or service is a great way to onboard them about your offers.
In fact, this is a good filter for your audience. Those who are willing to subscribe and join the webinar, mean they are interested in your product/service. It can be a paid or free webinar. We are not making money from the webinar tickets. But we want to close more customers and clients with this webinar session.
As an overall digital marketing platform, GetResponse is the only email marketing platform that has built-in webinar capabilities. What makes it even better is it works well with its other features to make setting up your webinars much easier than other competitors.
To create a webinar, you need to set up its details such as the webinar page URL, date, duration, and others.
You can also set up the webinar to collect registrants in advance and assign which email list you will put them in.
Once you've saved the settings and moved to the next step, you can create the landing pages that "sell" the ticket for your webinar.
From here, you can link back to the autoresponder to remind the audience 3 days, 1 day, 3 hours, 1 hour, and 30 mins before the webinar start to make sure they will join on time. 
You can also at the same time, send out the webinar in a newsletter form to your existing email list so that they can join as well. Another free traffic to promote your webinar.
Once the webinar is taking place, this is where the fun starts.
GetResponse has tools to launch a webinar where you can take questions and engage with attendees in real-time. And for those who missed the webinar, you can record the entire webinar and share with them the link so they can view it whenever they're available.
Marketing automation
If you don't find a way to make money while you sleep, you will work until you die. – Warren Buffet
If you want to generate more sales and revenue on autopilot, then you must leverage GetResponse's marketing automation features.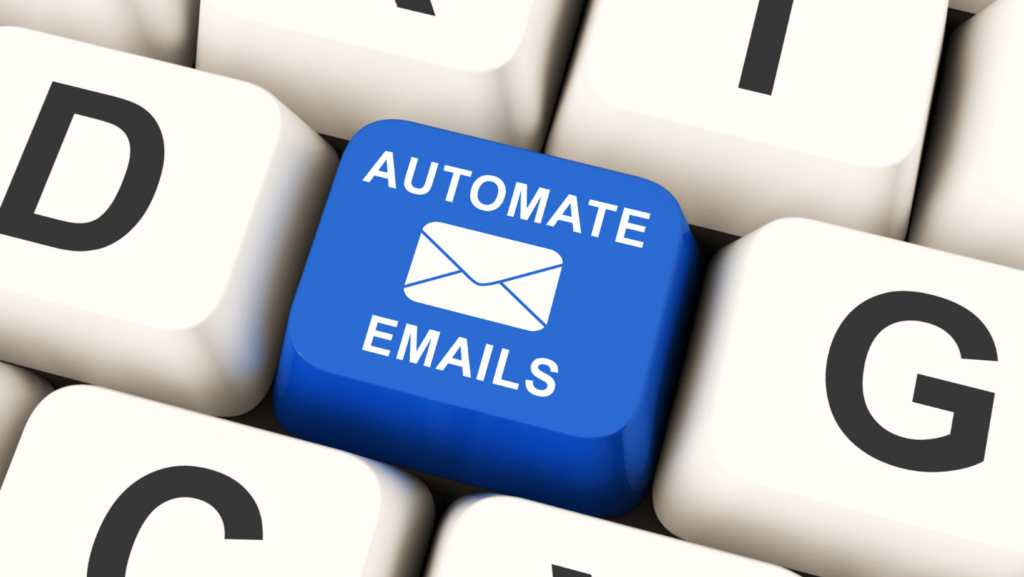 To do this, you need to first identify your goal. Then, design the workflow to achieve it.
While you can create the workflow by yourself, you can also choose from pre-made workflow templates.
The workflow builder visually shows you what emails your subscribers will receive. From the template, you can add your elements from the right of the screen to customize and personalize the workflow according to your needs.
What I like about the automation workflow most is the conditional logic element. You can decide what happened after someone did what. And you are designing the email marketing journey to achieve your target.
For example, if recipients received the email but didn't open it, they will receive a different email than the ones who opened theirs.
Conversion funnel
The sales funnel is what makes the most money for businesses online. Having a conversion funnel, you can build all the pieces together and create a high-converting funnel guaranteed to turn visitors into customers.
First, you need to determine what the goal of your funnel is.
If you want to build an email list, lead funnel it is. GetResponse has a wide selection of lead magnets that you can use for your funnel. But of course, the best would be to have your own proven-to-work lead funnel for your audience.
On the next page, it shows you what else you need to do to complete the funnel.
Conversion Funnel takes away the guesswork from developing high-converting campaigns made up of signup forms, landing pages, and emails.
All you need to do is fill in the blanks and watch the conversions roll in!
Website Builder
That's right, now you can even build entire websites on GetResponse.
Similar to other platforms, you can too build a fully functional website to show your business in GetResponse. It might not be as flexible as WordPress but to get a simple website built fast, GetResponse is able to do it well.
The AI builder let you start from a whole bunch of templates which are recommended based on your business type.
lets you choose from a bunch of templates recommended based on your type of business.
Once your website is ready, you can further customize it with a drag & drop builder.
Ecommerce store
Selling digital or physical products with large catalogues?
Well, no matter if it is a single product store or a huge eCommerce store. GetReponse got you covered.
You can build your eCommerce store, link to the Conversion Funnel as the sales page, and then integrate with payment providers to collect payment.
GetResponse offers this functionality as well and it ties in neatly with their Conversion Funnel tool.
This means you can build fully functional sales funnels without having to tie together a bunch of different marketing tools.
What about integrations with payment providers? GetResponse integrates with Square, Stripe, PayPal, and more.
GetResponse pricing
Like all other platforms out there, there are 3 tiers of paid plans. Basic (Email Marketing), Standard (Marketing Automation), and Premium (E-commerce Marketing). The price varies based on the features offered and also the number of contacts supported.
On top of that, there is an always free account that supports up to 500 contacts with unlimited newsletters, 1 landing page, website builder, own domain, signup forms, and popup builder.
Although there are some limitations to what you get in the free plan, you can always start with the free account and expand to other higher-tier accounts when your business grows.
If you want to all in for email marketing, but are not sure which plan to choose. You can experience it with the 30-day free trial.
Alternatively, if you would like to save some cost, you may opt to sign up for a 12- or 18-month plan to get 18% and 30% off respectively, from the monthly subscription fee.
Below is a breakdown of the different plans available.
Basic Plan
The lowest plan of GetResponse is available at $19/month (additional discount available for 12 & 24 years advanced payment plan). Below is the list of features included:
Everything under the free account includes the newsletter, an unlimited landing page, and an unlimited website builder.
Autoresponder
Basic segmentation
Email Scheduling automation
Standard Plan
Perfect email marketing solution for affiliate marketers looking to scale up their businesses. Available starting at $59/month (additional discount available for 12 & 24 years advanced payment plan).
Below is the list of features included:
Everything in the basic plan
Marketing Automation
Event-based automation
Webinars
Advanced segmentation
Contact scoring
Sales funnels
Premium Plan
Established businesses looking to leverage GetResponse's email marketing and webinar capabilities should take this plan. Available starting at $119 per month (additional discount available for 12 & 24 years advanced payment plan).
Everything under the standard plan
Quick transactional emails
Ecommerce segmentation
Abandoned cart recovery
Promo codes
Product recommendations
Web push notifications
Other Mid & Large Companies
For other requirements, GetResponse is able to tailor a plan based on your business size and usage.
GetResponse pros and cons
Pros
Lots of templates to start from, making building anything on the platform fast and easy
Visualized workflows for marketing automation.
High-converting sales funnel built-in and integrated with the follow-up funnel/email marketing campaign.
The webinar feature stands on its own and no need for a third-party webinar tool
Website builder & AI design tool allows you to build websites fast
Cons
Building forms is limiting and not as intuitive compared to building emails and landing pages
Limited support available for personal user
GetResponse review: Verdict
Now, let's wrap up this GetResponse review.
It is undeniable that GetResponse is one of the tops in the digital marketing tools industry. Through continuous evolution and growing into a multi-feature platform that is built for what the user wants, it's hard to beat the automation and email marketing services it offers to users.
Having all useful features in one single platform giving the ease for the users to do everything in the same place.
Even if you are a beginner or are having no idea how email marketing software works, you can also start building your digital marketing campaign with the help of the available templates.
If you are still in doubt, at the very least, sign up for a 30-day free trial so you can get a feel for it before making any decision.