Your business constantly needs new leads to grow. And lead generation is like creating new blood flowing into your business.
In order for your business to grow, you will need either more sales from existing customers or new customers to buy your product. And lead generation is the process to convert strangers into leads in your business, and then into paying customers.
This is the concept for a sales funnel where you create awareness, interest, desire and action. And your goal here is to get customers through the sales process and close them.
And today, we are going to explain in depth what is lead generation and the top lead generation strategies for your business.
What Is a Lead?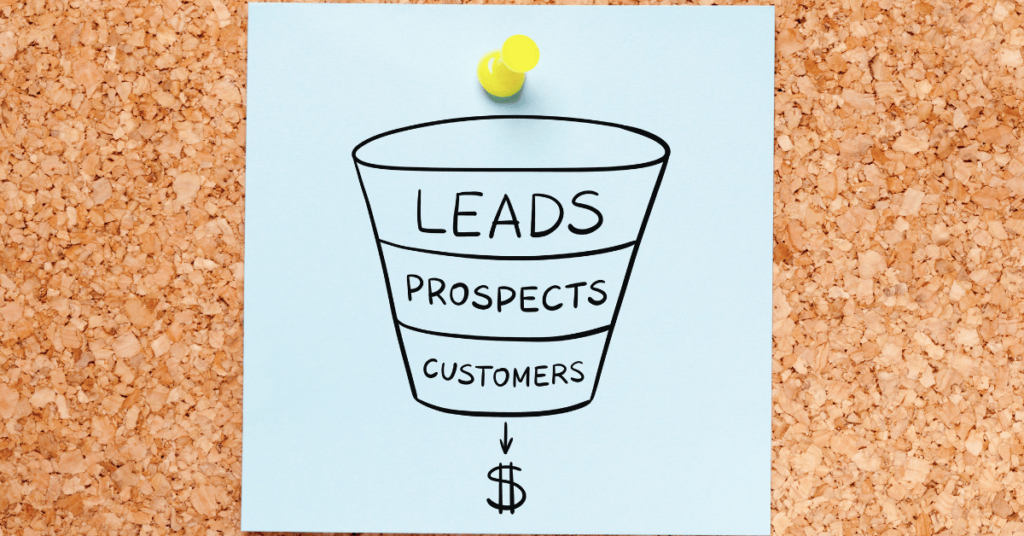 A lead is a potential customer who has shown interest in your business or product. They opt into your list and provide you with their contact details so that you can follow up with them.
Now, if someone just visited your site but had not shown interest is not considered a lead.
Leads can come from a variety of sources, such as your website, social media platforms, email campaigns, webinar or live events. It is important to understand that not all leads are equal. Some are interested in your front-end lead magnet but are not willing to buy. And some are interested to buy but don't have the money.
You are looking for high-quality leads that are a good fit for your business and are likely to make a purchase in near future.
There are several types of leads, including marketing-qualified leads (MQLs) and sales-qualified leads (SQLs). MQLs are leads that have demonstrated a strong interest in your products or services and are ready to engage with your sales team. These leads may have downloaded an ebook, registered for a webinar, or signed up for your email list. MQLs are typically further along in the buying process and are more likely to make a purchase than other types of leads.
SQLs are leads that have been fully qualified by your sales team as being ready to make a purchase. These leads have typically had multiple interactions with your sales team, have a clear understanding of your products or services, and have expressed a strong interest in making a purchase.
What Is Lead Generation?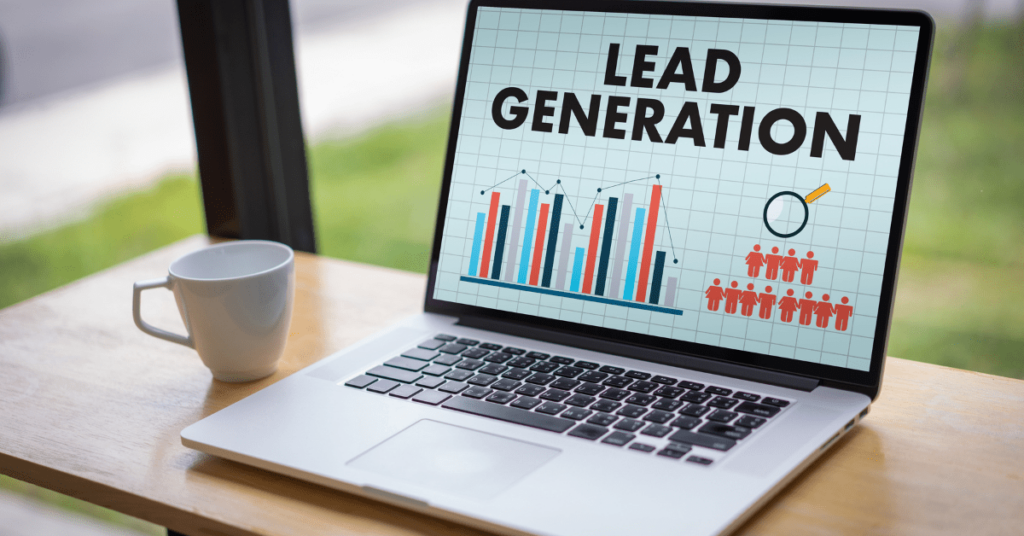 Lead generation is a process to persuade your potential customer to give you their contact details and convert them into a lead.
You can do this with lead generation funnels. In a lead generation funnel, you first create a lead magnet that can provide instant results to your customers. Typically something that can solve their immediate problems.
Then, you may offer the lead magnet as a freebie.
Even though it is a freebie, you need to literally "sell" it out. This is where you create a landing page to sell it.
And finally, it's time to drive traffic to your landing page and convert them into a lead.
Effective lead generation involves identifying and cultivating potential leads. And then nurturing and qualifying them until they are ready to make a purchase. People are not ready to make purchases on the first attempt. Typically, people will take around seven touches before deciding to make a purchase.
The lead generation process can be broken down as below:
1. Attracting leads
The first step in the lead generation process is attracting potential leads to your business. You can do this through a variety of marketing tactics, such as content marketing, social media marketing, email marketing, or paid advertising. The goal is to get potential leads to visit your website or social media profiles and engage with your content.
Capturing leads
Once you have attracted potential leads to your business, the next step is to capture their contact information. You can do this by offering something of value, such as a report, cheatsheet, ebook, templates, webinar, or email newsletter, in exchange for their email address or phone number. This is known as a lead capture.
Nurturing leads
After you have captured a lead\'s contact information, the next step is to nurture them until they are ready to make a purchase. This involves regularly sending them valuable content, such as blog posts, articles, or email newsletters, and engaging with them on social media. The goal is to build trust and establish yourself as a thought leader in your industry.
Qualifying leads
As leads progress through the buying process, it is important to qualify them to determine whether they are a good fit for your business and are likely to make a purchase. This can involve asking questions, gathering more information about their needs, and analyzing their behaviour to determine their level of interest.
Converting leads
Once a lead is fully qualified and ready to make a purchase, the final step is to convert them into paying customers. In this stage, you can pitch the best product or service that you want to provide to them. People at this stage after undergoing the long lead generation process is more likely to make a purchase.
Lead generation is an essential element of any marketing strategy. It helps to attract and qualify potential leads into paying customers.
By implementing effective lead generation strategies, you can build a strong pipeline of qualified leads that are likely to become long-term customers for your business.
How To Create Lead Magnet for Lead Generation
A lead magnet is a free offer that is designed to attract and capture the contact information of potential leads. Lead magnets are often used as part of a lead generation strategy to encourage potential leads to provide their contact information in exchange for something of value,
1. Example Books
For example books or sometimes I call them swipe file a collection of books compiled with other best-converting ads, email swipes, and sales funnels. For example, Russell Brunson launched a new book called \"Lead Funnels\". It is basically a book, compiled with all examples of lead funnels that he collected from the past years. He just adds some comments on each funnel and writes the introduction chapter. And, yes a new book is born.
2. Public Domain Books
If you're not familiar with the public domain, they're basically creative materials (like books, movies, plays, songs, photographs, instruction manuals, posters, courses, reports, etc.) whose copyright has expired, and therefore you can use them without needing permission. At this moment, any creative materials in the United States created before 1923 are now in the public domain. It's great for you because you can just grab them, slap your label on them, and publish them as your own.
For example, one of the greatest books Think and Grow Rich by Napoleon Hill is in the public domain currently. All you need to do is to add your chapter for your audience and label it such that "Think and Grow Rich for Network Marketer" or "Think and Grow Rich for Business Owner" and then you can have your own book ready to giveaway.
3. Audio Books
The audiobook is another type of lead magnet that you can create easily and give out. You literally just need a recorder, a quiet place, the book, and a few hours of your time reading. That\'s all. When you walk out of your room, you have an audiobook ready to be given out. Simple right?
4. Interview Recordings
The interview is another thing you can easily do and record as lead magnets. But the challenge is to know more people and make appointments for the interview. You will be surprised how people are willing to be interviewed and share their voices and products. But of course, you need to provide value to them in return which is your audience. You need to be able to share your message with more people in order for them to accept your interviews.
5. Screen Recording
This is one of my favourite lead magnets. Why? because it works and solves your problems. Screen capture is one of the easiest to create content, especially for a camera-shy person. You don't need to show your face, but just need to do a screen recording while doing it and talk. You can combine slides or explanations of what you\'re doing along with your recording to explain what to expect from each step.
And the good news is, with a few simple steps only it can be done.
First, make an outline or a PowerPoint slide and have it show on your screen.
Launch screens recording apps like download Camtasia or ScreenFlow
Plug in a headset microphone and click record. It will record your screen and you talking to yourself as you go through the outline.
When you're finished, simply press stop to end the recording.
Edit the video if you need
In just a few minutes, you've created a great lead magnet to give away.
6. iPhone How-To's
This is one of the easiest that I do to create lead magnets. You probably have an iPhone, Samsung, or any smartphone, right? And one of these smartphones had a camera or multiple cameras nowadays with a little button that says the record.
You just have to outline the topics that you want to teach and then record yourself explaining them. Repeat it and in the end, you'll have a complete video series. If you\'re having difficulties in choosing topics to talk about, you can always head to Buzzsumo to search for the current hot topics.
7. Writing a free ebook
If you decided to giveaways more customized content like your own eBook, or your own eBook, you can also create one using an ebook creator like Sqribble. I had a complete review on Sqribble here and you can get the exclusive offer if you purchase through my link.
Here are some ways you can create your lead magnet content instantly, but nothing will be created unless you start work today. Let\'s get started now.
How To Create Lead Generation Squeeze Pages
Now let's look at all the elements you should include in your page and how to create high-converting squeeze pages.
1. Create an Irresistible Offer for Lead Generation
The most important element of your squeeze page is the offer. This is the second touchpoint for the visitors after they saw your ads.
The offer needs to be something that they can't resist but to say yes and provide their contact details.
A no-brainer deal. Just like the Black Friday Deal.
People value their contact details very much nowadays with all those privacy and data leaking issues. So what makes them want to give you their contact details?
The high perceived value freebies your offer on your squeeze page.
We called this a lead magnet or a signup incentive. A freebie that's meant to convince the potential subscriber to leave their email address.
A few common lead magnets can be an ebook, reports, cheatsheet, or email courses.
There are many others, however, and it's important that you use the right lead magnet for your target audience and your campaign.
2. An Eye-catching Headline
How long do you usually spend on a page before you decide to exit it or fill out the form?
Normally less than 10s.
Your headline needs to be interesting enough for them to go through your page further. Capture your user's attention, spark interest, emphasize the value or pain points you're helping with, and convince them to read more or go right to the form.
Try the Epiphany Bridge Script
3. Write a convincing sales copy
Copywriting is the art of convincing people to take an action. Your supporting sales letter has to convince users that the offer is exactly what they need and it's in their best interest to fill out the form right away.
Other times you just need to emphasize the value and minimize the perceived risk.
Get the Copywriting Secrets Book
4. Social Proof
A good sales copy isn't always sufficient to convince people as it comes from you.
Instead, they will be more likely to listen to the voice of other customers or users that is willing to give a testimonial after using your product or service.
That's where social proof comes in.
Customer quotes, testimonials, and case studies can help you fulfil that need.
Your offer sounds fine, the sales copy is convincing, and there are some customer reviews on the page. But those are still not convincing enough for some customers. They are more cautious when giving out their details.
We understand that.
This is where you can show your authority by sharing past works are done or big clients.
6. Cut down the deadweight
Since squeeze pages are meant to convert as many website visitors into subscribers, everything you place on that page should point toward the goal.
At the same time, everything that could potentially distract your visitors from leaving their email addresses should be removed.
What kind of elements?
Think of all the extra links and buttons that you have. Your resources, blog, social media, about us page, contact us page, etc. All of these are useful links for your website but not the squeeze page.
The same goes for all the other products or services you may want to promote along with your lead magnet. Those things should be on the next page after they submitted their email address to you.
The Top 3 Ways for Online Lead Generation
Building the lead magnet and lead generation funnel is not hard. You just follow the steps above, then you are good to go. The key here is to drive traffic to it. The high-quality traffic that you can convert into leads and paying customers.
So how can you get potential customers to check out your lead magnet landing page?
1. Social Media Marketing for Online Lead Generation
Social media can be a good platform to generate new leads for your business. People are spending hours a day on different platforms. And your customers are definitely on one of the platforms.
Building a large following in social media will enable you to drive traffic to your lead generation squeeze page without the need to buy ads.
Of course, there are some platforms that focus on paid ads reach instead of organic reach. But you can convert your potential customers from the general pool to a private pool but creating a group and grouping them into one.
Here are a few tips on how to do that:
Identify Your Dream Customer and Where They Hang out
The most important for a lead generation campaign is you actually know where your customer is. For example, if you are targeting a B2B customer, you should focus on LinkedIn. That's where most professionals and business personnel at.
So, the first step here is to do some research. You should know your dream customers by their gender, age, interest, hobby, the problem they are facing and what they want to achieve.
Then, you can also spy on your competitors and see where they are focusing and why.
By doing this, you can know accurately which platforms your audience is at. And where you should be working hard. There is no use if you build a huge following at a place that won't buy from you.
Pick A Platform to Start
Unless you have a huge social media management team that can handle different platforms for you, you should focus on picking one platform to start with.
Then, master it until you build a following on it. After that, only you move to another platform.
There is no point to spread yourself to too many platforms and ending up all not working well.
Here are some platforms that you might want to consider:
Facebook
Instagram
LinkedIn
Pinterest
Twitter
TikTok
After you have done the research above, your social media platform should be chosen based on where your target customer is. Note that not all social media platforms will work for your business. It all depends on your business, offer, and target audience.
Provide Values Consistently
It is important to understand that social media requires social communication to gain followers. You will need to provide value and valuable insights for your audience in order for them to follow you.
People don't like to be sold, they want to make the buying decision themselves. This is why, to build a social media following, you should follow the 4+1s formula. 4 value sharing and 1 sales pitch.
Always be genuine in providing value and building relationships with your target audience. Your aim should be to provide free value with each and every post. Share useful advice, case studies, links, etc.
Remember the key here is to build followers and provide value on the social media platform. And the sales only happen in your sales funnel.
The only goal here is to get them to click on your link and be directed to your sales page.
Promote Your Lead Magnet for Lead Generation
You are not going to sell your product on social media platforms. You can promote your free lead magnet on the social media platform and get them to click the link to visit your squeeze page and claim the lead magnet.
Then, you follow up with emails and pitch them.
Consistency is the Key for Lead Generation
To win the game, the only way is to build your social media presence consistently.
The process is simple but takes time and effort.
And this is why most people are not successful in this.
They lack consistency and give up too fast when they didn't see results in a short time.
This is very challenging to continue posting and be consistent over an extended period of time especially at the beginning when you are building the library.
This is what most people do:
They are excited about building social media followings, creating their profiles, and starting to post updates…
But then life gets in the way. They get distracted. The post-frequency starts decreasing. And then finally the profile is abandoned completely.
They start to post when they like and hope for a good result.
This is the truth for most people.
So, starting it and staying consistent for long enough will bring you ahead of your competitors.
Try to commit to doing at least one post a day on your chosen media platform for a year without fail. You will notice a few changes.
Your post quality will be better, and you will soon find your own voice.
And a pro tip that professionals are doing, is you can bulk create your content for 30 days and use scheduling tools such as Buffer or Later to schedule the post in advance.
Once that year is over, you will probably have gained some momentum. It might seem hard to stay consistent for a year. But most people stay consistently working on a job they don't like for years.
If this can help you to escape the rat race, why not.
2. Search Engine Optimization (SEO) for Online Lead Generation
Search engine optimization, also known as SEO, is the marketing strategy to optimize your website content to rank on Google Search Results.
When you are ranked on a high-searched volume keyword on Google, you will be able to generate free organic traffic from Google.
Here's how you should do it:
You start with having a niche and run keyword research and pick high-search, low-competition keywords. It's hard to find, but these keywords are able to let you rank easier compared to trying to rank for highly competitive keywords.
You create a piece of content that is SEO optimized. It is designed to rank for that specific keyword on the first page of Google's search results. (on-page SEO)
You build as many backlinks to that content as possible to show Google that it's indeed valuable and deserves a spot on the first page of search results. (off-page SEO)
Then repeat the same process with another article. Soon, you will be able to build a huge library of articles that will be indexed by Google.
SEO marketing takes time for Google to index and rank your website content. So, please be patient and constantly build your content and optimize it to rank it higher.
You can also run a competitor's research by searching the top results for the keywords you want to rank. Look at what others are doing and why they are ranking. Then create an article better to outrank them.
Do it with enough articles over a long enough period of time and you will end up with a blog that attracts organic traffic.
Of course, there's more to SEO than the process above. These are the basics, but there are a lot of external factors involved to rank top. And, it is the key to generating organic traffic from Google.
3. Paid Advertising for Online Lead Generation
The best way for paid advertising is to direct the traffic to your lead magnet squeeze page. And it's the fastest way to get traffic. Once you start your ad campaigns and pay, they will direct traffic to your link.
Many people run paid advertising on their sales page for their best-selling products. But that's not the best way to convert. Instead, the best way for the paid ad is to direct them to the lead magnet squeeze page.
This is their first touch to your business. Hence, most of them won't buy from you. But may claim your freebie and give you their contact details.
Just pick the right platform to start, And then set up a small daily budget and start running ads. You may test a few variations to get the winning ad copy. Once you find the winning ad that is profitable, you can begin increasing your ad budget and scale.
Just make sure that you don't overdo it too early. You may burn your ad budget if it's done wrong.
If you have a budget to start, you can start it with paid ads to see if your lead magnets, offer and landing page work. Then, only work optimize it for best conversion.
Paid ad is the fastest way for you to get instant feedback and review your copy.
Other Ways to Generate Traffic for Online Lead Generation
Other than the 3 most common ways, there are other collaboration methods to get traffic to your lead magnet squeeze page.
Influencer marketing
Find influencers that your potential customers follow, then pay them for a shoutout and see what happens. Note that the shoutout should be for your lead magnet, not for your products or services. If you are happy with the results, pay for more shoutouts. If that influencer seems to be able to consistently drive traffic to your lead magnet landing page, consider working with them on a regular basis.
Webinar/Live events
Attend industry conferences and give out free company merch that has a link to your lead magnet landing page. You can also do the same at other types of live events frequented by your potential customers.
Want to Get More Leads and Paying Customers?
Generating leads is not enough.
You need to convert them into paying customers and then into repeat customers. And that's what sales funnels are all about.
Our 5-Day Lead Challenge will show you exactly how to implement them in your business.
You will learn how to:
Generate unlimited leads.
Create your first lead magnet.
Build your first sales funnel.
Create a simple 6-email follow-up sequence.
And launch your funnel!
…in just five days.
So don't hesitate.