So you have launched your website. And your website is getting some visitors. What about leads?
Good one. Things are moving.
But the question is, visitors themselves won't make you money. People just visit your site and leave.
Therefore, it is very important to convert visitors to leads. And then, leads to a paying customer.
And today, we will be focusing on how to convert visitors to leads effectively.
Set up a Value Ladder Leads Funnel First!
In order to start collecting leads, you need to have a strategy to get high-quality leads into your list. The group of people that you want to focus on and convert.
This involves the process of getting their email addresses and converting them into paying customers and then, into repeated customers. Also, bear in mind, this should be your dream customer.
Similar to what everyone is doing online, the ultimate goal to collect leads, or what we called lead generation is to make money and sales.
This is why lead generation is so important in your business online. You want to implement a lead generation strategy along with your website to turn visitors into leads, leads into paying customers, and paying customers into repeat customers. This is done by adding subscription products/services at the end of the funnel or following up with them for subscription-based services.
And the system we use is called the Value Ladder Sales Funnel. In the value ladder sales funnel, there are four stages:
Four Stages of a Sales Funnel
Bait (Top of Funnel). You offer the potential customer your lead magnet in exchange for their email address.
Frontend(Middle of Funnel). You offer the potential customer your least expensive and least valuable product or service.
Middle(Middle of Funnel). You offer the customer a more expensive and valuable product or service.
Backend(Bottom of Funnel). You offer the customer your most expensive and most valuable product or service.
Ideally, at the end of the funnel, you offer a continuity program. A subscription product or service that will generate recurring revenue. 
We also recommend adding downsells, upsells, and cross-sells to these core offers in order to maximize your revenue.
The reason why this sales funnel works so well is that it follows the buying emotion. By understanding human buying behaviour, it does
Start the relationship by offering free value. – Give before you sell
Nurture that relationship by continuing to provide free value via a follow-up email. – follow up and trust
Build trust by providing more paid value progressively. – Build subscribers
Depending on your sales funnel goal, you can add or remove some steps in the sales funnel to suit your business.
We recommend starting by designing a Value Ladder sales funnel first so that you can have a clear view of the entire lead generation process.
Always keep in mind that, you need at least a lead magnet and a frontend offer to start. And the other offers going up the value ladder can come later.
#1 Create a High-Value Leads Magnet
Since this is your first offer to gain their trust and give you their contact details, your lead magnets need to be damn good.
Other than the basics of the lead magnet offer needs to be irresistible, and the content needs to be food as well. 
Don't always offer the same lead magnets. You know, thing changes very fast online. What works last year may not work now anymore.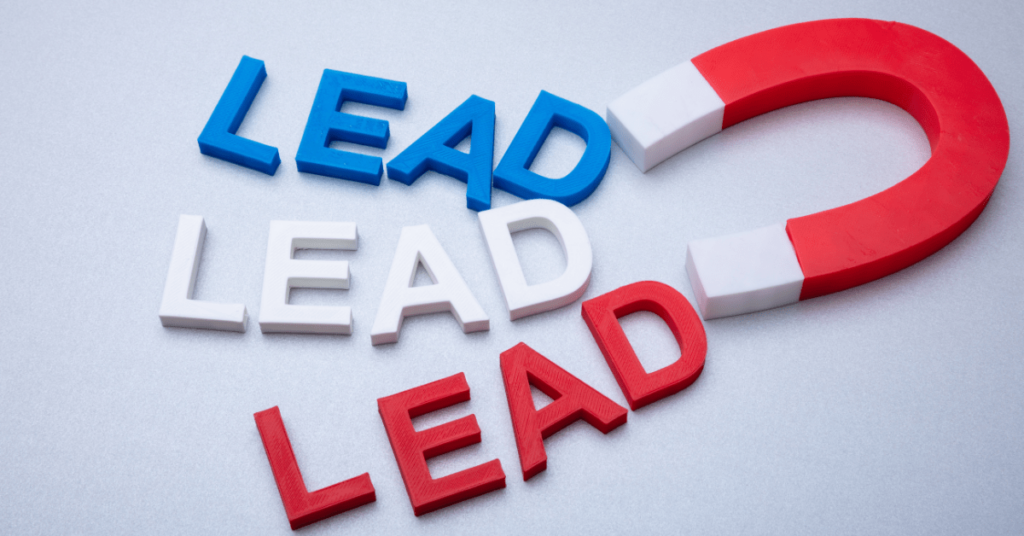 With people getting too many emails, mostly spam, nowadays, people don't like to get other junk mail.
If they decide to subscribe to your email list, you better prove that you are worth their time. Else they will get unsubscribed very fast.
One of the bad lead magnets now will be a long ebook. Instead of a long ebook providing huge value, people are more than happy to receive a short cheatsheet or Done-For-You templates. Compared to a long ebook, which most people don't have time to read, these items can provide instant results.
Here's how it works:
Your dream customers are prompted with so many pop-ups and emails daily.
And when they land on your value ladder sales funnel, if it's another landing page with an average offer, chances are they will just skip it. You need to make your lead magnets super valuable where it's irresistible.
That's why the secret to designing an effective lead magnet is creating something that they desperately want and then giving it to them for free.
You are helping them to solve the problem that they are struggling with your lead magnet. And the lead magnet can be your pre-frame for your next offer and build trust.
So, it needs to be so good that people are willing to pay you to get it.
Be very careful about this.
Your lead magnet is your first offer to your dream customer. You can choose to charge them a small amount or offer it for free. We normally offer it free to build trust and make money back in the front-end offer.
#2 Promote Your Leads Magnet on Your Landing Page
It's time to put your lead magnet to work.
For this, you can promote it on the top of your homepage so anyone who visited your page will not miss it. Not only that, but you should also create a specific landing page for different lead magnets as well for the best conversion.
On the page, you can embed an opt-in form with a CTA button or even a countdown timer for your page so people can claim the free offer.
Learn more about building a landing page for lead generation here. 
#3 Promote Your Leads Magnet At the End of Each Post
If you are having a blog, we suggest promoting your lead magnet at the end of your blog post.
It can be a link that they can click, and a pop-up will appear to show your lead magnet offer and a contact form for your website visitors to claim the freebies and sign up for your email list.
Then, you can follow up with them via regular email marketing sequence to build trust and relationships with them.
After all, if someone has made it all the way to the end of an article, it means that they somehow like your content. And it will be more likely for them to sign up to get more content from you in the future.
#4 Create Complementary Freebies for Your Most Popular Articles
There is so limited information that can be shared in a piece of a blog post. By creating complementary freebies to your content, you are providing additional value to your website visitors.
And they will be more likely to take the freebies if you offer that special tool, training course or in-depth guide of what you explained in the main article there.
#5 Using an Exit-intent Popup
A pop-up is useful when it didn't annoy the visitors and is able to collect their contact information.
So, what you can do is instead of having the pop-up too early like a welcome pop-up or a timed pop-up.
But you don't want to let them just leave without getting their contact. So, what you can do is use an exit-intent pop-up. This is the last chance for you to get their contact details anyway. There is nothing to lose anymore. 
They are going to exit anyway, so just give your best offer and take the last shot.
Special Hacks: Using A Leads Funnel
Now, your website is working well to get leads, but sometimes it's not converting that well.
You can start by implementing the five main ways to convert them into leads. But what if we can show a more effective way?
Using a sales funnel to collect leads.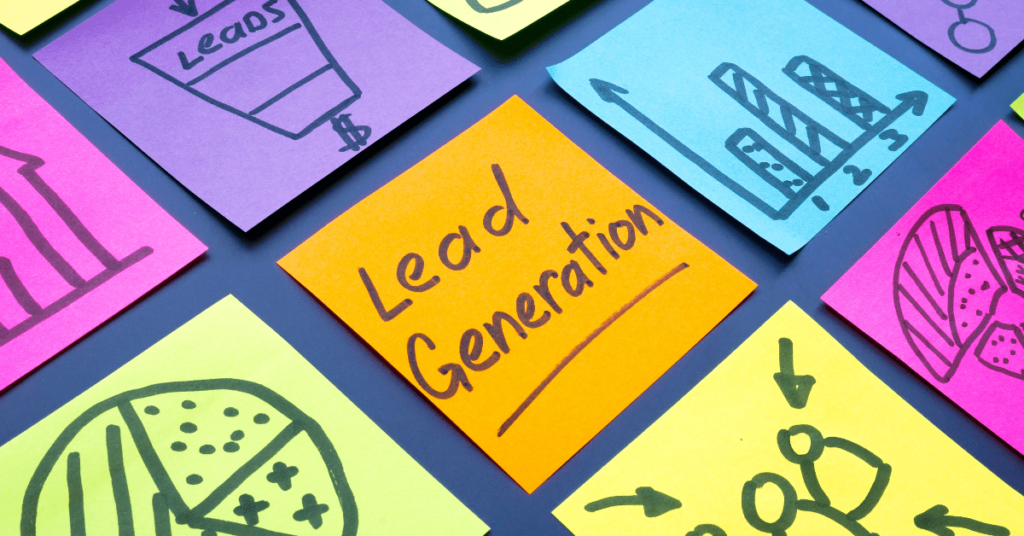 Think about the customer journey and user experience for a website.
When someone visits a website, they will see a navigation bar with a few links, a homepage with different sections, buttons, feature products, posts and so on.
They start clicking around and exploring your websites. It's good for them to explore, but in most cases, they will end up leaving and possibly never come back again.
Is this what you want?
No.
There is no way for you to follow up with them and close them.
A sales funnel, on the other hand, is designed to guide the potential customer toward a specific action, one step at a time.
Starting with your lead magnet, when they provided their contact details. Next, you present them with your frontend offer, then with your middle offer. And at the end, with your backend offer.
And each step will only have one offer and they will be guided to make a simple "yes or no" decision.
We suggest that you try both ways and run a split test to see which works best for your niche. You can do it by splitting the traffic in half. Send 50% of the traffic to your website and 50% to a lead magnet landing page. See which works better and keep that.
Final Thought – A Free Guided Training for Leads Generation
Reading the tips and implementing them effectively is different.
Hence, I would recommend that you take a 5-Day Challenge for Lead Generation where you will learn step-by-step how to build a lead generation sales funnel.
And the best thing is, the challenge is FREE. No strings attached.