Your business needs new leads. Without new leads coming into your business, your business cannot grow or sustain well. This is why you need to have a lead generation process in place to generate more leads for your business.
This is so important that from small businesses to large enterprises, all would need a lead generation process.
Today, we are sharing 5 ultimate tips for lead generation in your business.
Take the Free 5-day Lead Generation Challenge Now
1. Understand Your Target Customers or Niche – Lead Generation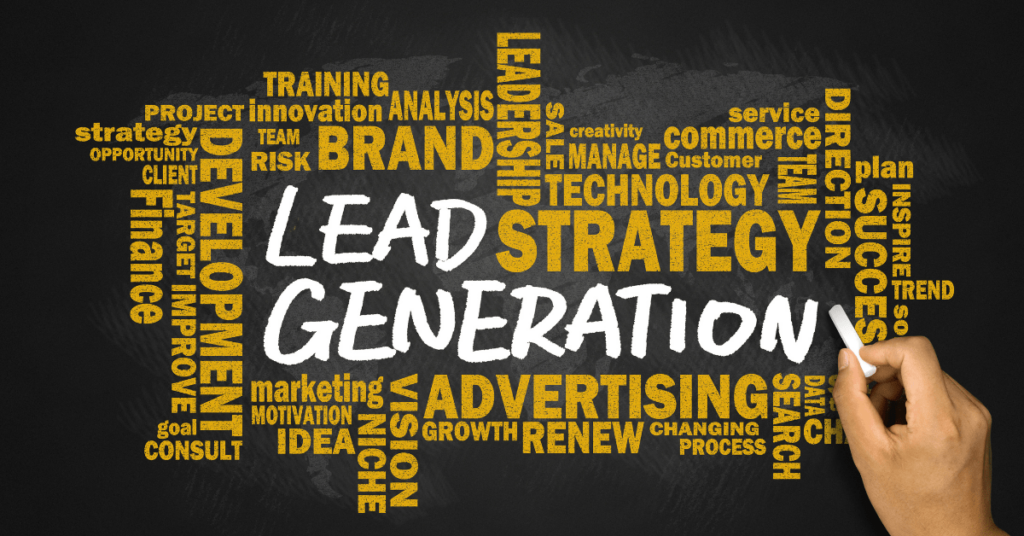 When you want to start lead generation, you need to know who you want to target. Only by knowing who you are targeting, you can create good contents that they want to consume.
Just understanding from the surface level is not enough, you want to really understand them in detail.
A good example is how social media platform algorithm identifies. How they can laser target and create a lookalike audience is because of how many details they know about you.
Even things that you don't realise, they will know.
Why?
First, lead generation is to target the group of people that you want to serve. You can't create good content for them. This is because ideally, you need to speak their language to be able to synchronize with their mind.
Then, when you are creating offers for them, only by really knowing who they are and what they want, you can craft a compelling and irresistible offer targeting them.
Creating The Dream Customer Avatar – Lead Generation
To start with this, you can create a customer avatar for your target market. You want to go as details as having a daily routine for their life, their hobby and their interest.
For example,
"He is a 30 years old male, working a 9-6 job. Every morning he will leave his house at 8 am, walk to the nearby Underground and take the train to his office. And after his work, he will grab dinner nearby his office before going back. When he reaches home, he will shower and prepare to go for a gym session before calling the day. During the weekend, he will go out fishing and have basketball sessions with his mate and will go to the church for Sunday praying."
You see how the details of the target customer are crafted. Not only that, it will be a good idea for you to give them a name to better visualize them.
To do this, you can start by asking questions like
What is their demographic?
Where do they live?
What industry do they work in?
How much do they earn?
What are their hobbies?
Where do they hang out online?
What is important to them?
What are they afraid of?
What do they want most out of life?
What challenges do they face?
What other products/services do they use?
You can use the customer avatar worksheet below to start building your customer avatar.
Some might think that this is not important and sometimes time-wasting to create a customer avatar. This is when you don't know how important it is to know your customer, interact with your potential leads properly and grow your business.
Why Dream Customer Is Important?
Not only that, if you notice most successful companies, the first thing they ask when they ask before creating a product is whether their dream customer will buy it. They are literally putting in the shoe of their dream customer and thinking like they are the customer.
Another reason will be, you can't be good in everything and try to serve everyone. To go niche is the way to be professional and serve the target market best.
You can have different customers from all walks of life, and that's totally fine. Just that you need to focus on one group of customers and serve them best. This is so that when you are offering premium products or subscription-based products in the future, you know how to craft the product offer to match these groups of people.
Take the Free 5-day Lead Generation Challenge Now
2. Work For Free, Get The Pay Later – Lead Generation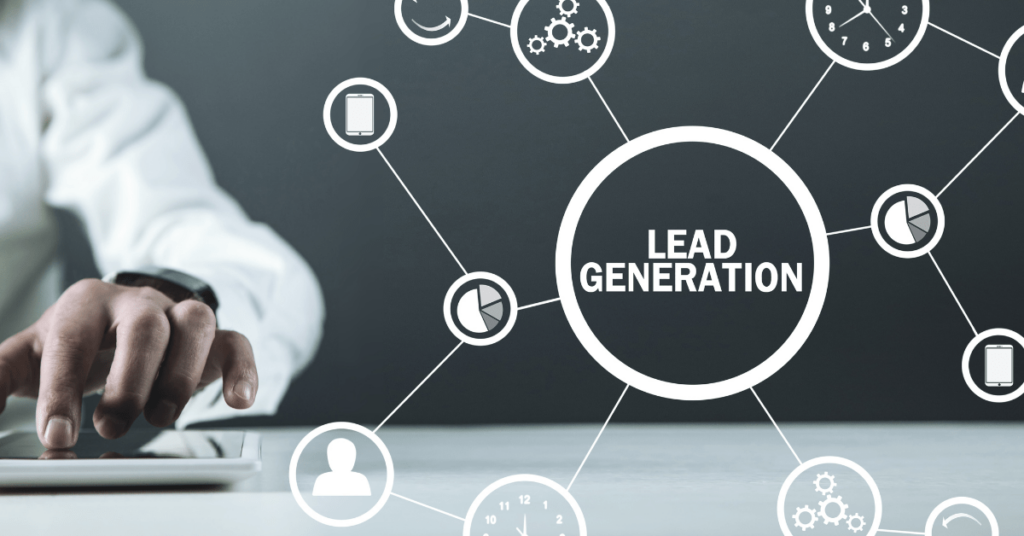 By now, you should have a target market and dream customer avatar ready. If not, we would suggest that you finish creating it before moving forward as the following tips will require the information.
Now it is time for the lead generation process for them to give you their contact details.
What we are trying to do here is called MTL, market to leads. From the broad audience out there, they might be
Never heard about you and am not interested in your product
Heard about you but am not interested in your product
What we want to do here is to move these two groups of people to a state where they heard about you, know your business and interest in your product.
And how we are doing this is to get them into your email list so that you can contact them consistently, build relationships with them and nurture them into pay customers.
How are you going to do that?
Unless your product is so famous that everyone knows, like an iPhone. Chances are people are not going to buy a high-ticket product instantly when they don't know about you.
You will most probably be kicked out from their doorstep immediately. This is why you can offer them a compelling offer or even a free offer for them to be aware of your business and leave you their emails.
And this free offer or freebie is what we called a lead magnet.
What is a lead magnet? – Lead Generation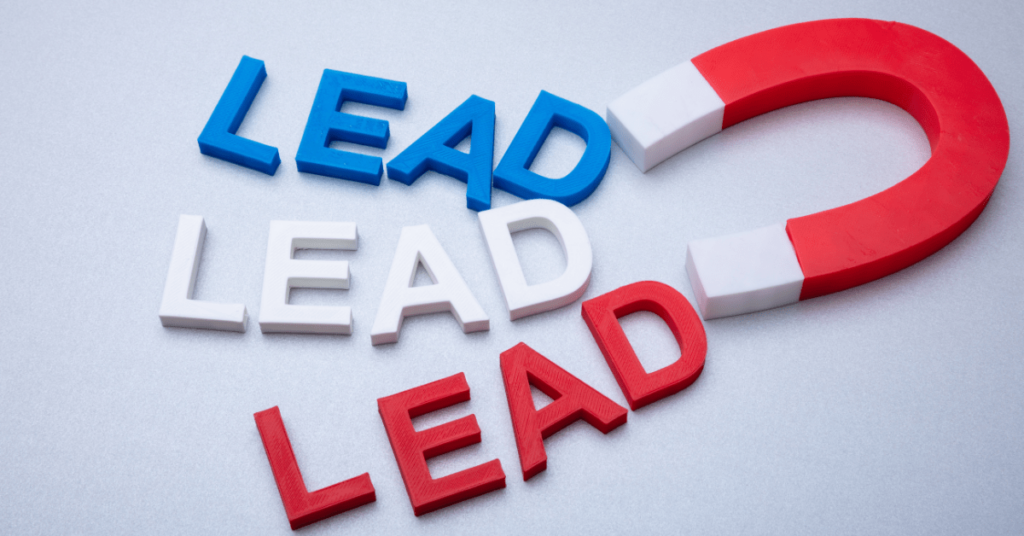 Lead magnets are built to create value for your prospects. When they receive value from you for free, they're more likely to find out more about you. It's like building trust and relationships with them by providing free value upfront. No sales at this moment, only value. Because people will easily turn away when they saw a sales letter.
A lead magnet is normally something easy to create with minimal to zero cost to duplicate but at the same time has a high perceived. This is how people can be convinced to claim it almost immediately.
And when you understand your target market enough, you can then create different lead magnets for different types of people in your target market.
A lead magnet can be an eBook, audiobook, interview, tutorial video, cheat sheet, report, guide, webinar or template. With this, your lead magnets should let your potential customers be able to consume and have instant results.
Not only that, normally we will suggest using a digital product as your lead magnet as it is free to reproduce and fulfil. You just need to create it once and hosted somewhere, your leads will just need to download it somewhere, or join the session.
And if you are offering a physical product, you can always have the free+shipping business model. You claim that the product is free and they will need to cover the shipping and handling cost. But in fact, the shipping and handling cost should be enough to cover your product cost to break even.
You spend for traffic to bring them in, and ideally, you should break even or make some money to cover the traffic cost with the lead magnet. Else your customer acquisition cost will be very high.
Create A Landing Page To Sell Your Lead Magnet
A squeeze page funnel is a simple but effective sales funnel for lead generation. In a squeeze page funnel, we want to make it as simple as possible. It shall only consist of 2 pages only. Nothing more than that. And the landing page shall only be collecting leads. Not selling.
On page 1, it will be a landing page to share your offer and collect their contact details. And then, on the second page would be a thank you page telling them what to expect and how to claim the offer.
Here's what the product launch funnel looks like:
Page 1: Squeeze page.
Page 2: Thank You page.
On the squeeze page, it shall consist of an eye-catching headline, an opt-in form, and a call to action button in basic. Other elements like a short video explaining the lead gen offer and the testimonials can be added if required.
But, don't over-complicate it. We just want a "YES" from the page visitors and input their contact details. It doesn't matter if it's a short or long landing page. But you only want to collect leads in this step.
When you want to ask for something, make sure you offer something to persuade them to give what you want. Here is why you should create an offer to incentivize them to provide you with their contact details in return for the freebies you offer to them.
3. Make Sense of Your Value Ladder – Lead Generation
Now, after they are in your email list and are leads for your business. What's next?
A high-quality lead is having unlimited spending potential for your business if you are nurturing them well. After they join your list, it's time for you to follow up and build relationships with them.
And next, promote your paid products and services to them.
Your key now is to nurture them from leads to paying customers and ultimately, recurring customers or subscribing customers.
But, how should you design your product structure to move them down the sales funnel to spend more in your business?
What is a Value Ladders Sales Funnel
A sales funnel is a sales process or simply say a series of pages that guide your audiences from getting into your store to making sales.
A typical sales funnel will have 4 stages – Awareness, Interest, Desire, and Action (AIDA). And then, in each stage, it focuses on doing one thing and bringing the prospects into the next stage to be closed.
Then, throughout the years of creating the sales funnel, we believed the most effective way to create more sales and increase your average cart value is the Value Ladder sales funnel. In the value ladder itself, there are 4 different stages :
Bait.
You offer the potential customer your lead magnet in exchange for their email address.
Frontend.
You offer the potential customer your least expensive and least valuable product or service.
Middle.
You offer the customer a more expensive and valuable product or service.
Backend.
You offer the customer your most expensive and most valuable product or service.
And at the end of the funnel, you can also offer a subscription service/product that generates recurring revenue monthly. This means you only do the sales once, but you will be getting paid continuously every month. In between the funnel, it's like a logical decision-making flow where people will say yes/no to your offer.
Here, we do recommend adding products for downsells, upsells, and cross-sells to these five core offers in order to maximize your revenue.
Start the relationship with that person by offering value for free.
Nurture that relationship by continuing to provide free value via email.
Build trust by providing progressively more paid value at each stage.
In the end, it is easier to buy something for someone you know and trusts compared to a stranger.
How To Build a Value Ladder Sales Funnel
While it may seem complicated to build the entire Value Ladder sales funnel, let's separate it into smaller pieces so you can learn it even if you are new. In basic, you will need 3 things. A lead magnet, landing page, offers, and subscription. If you don't have it all now, it's totally fine.
You don't need all that to get started – a lead magnet + a frontend offer are enough to build a basic Value Ladder sales funnel. Even if you don't own your product, you can always try to Whitelabel PLR content as your lead magnet.
Here's how…
Step #1: Create a Super Valuable Lead Magnet
A lead magnet is a freebie that you offer to bribe your potential customers in exchange for their email addresses or other contact details. Here be reminded, that we want more touchpoints for our potential customers. But, you don't overcomplicate this process as people might leave your landing page if it is too hard for them to claim the freebies.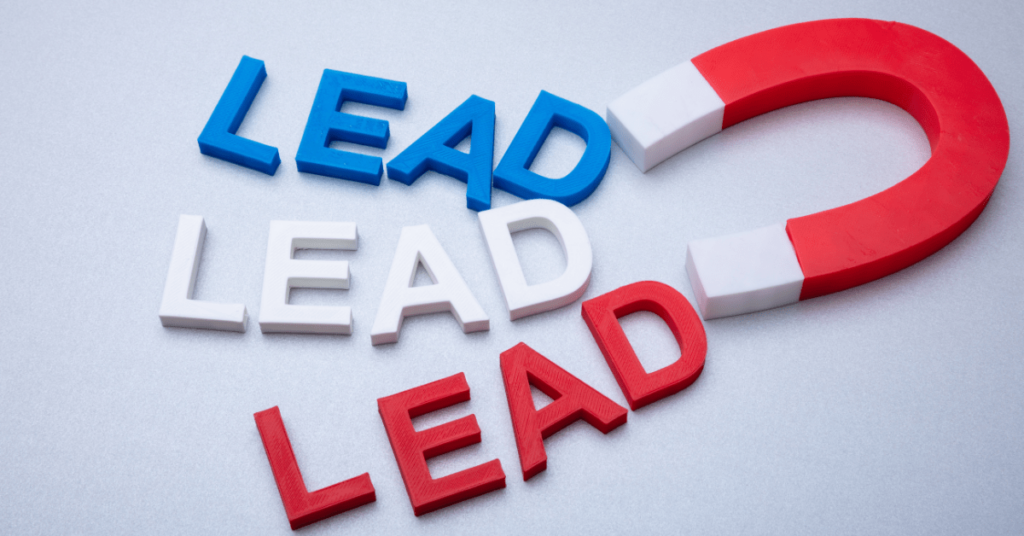 A lead magnet can be anything that they can either download to their device or access online:
A report.
An ebook.
A webinar.
A video course.
An email course.
etc…
A small hack for the lead magnet, it shall be easy to create and provides the biggest value for your audience. Video courses, step-by-step guides, templates, or cheat sheets are the best lead magnets as they provide instant value to the audience. Instead of reading hundreds of pages of ebooks, people want an instant result. Hence, making these items high in perceived value.
What's important is that:
Your lead magnet offers a solution to a problem that the potential customer is struggling with.
That problem is either the same or related to the one that your frontend offer addresses.
Ideally, you want to have a lead magnet that serves as a free sample or complimentary product of the value that the potential customer can expect from your front-end product.
For example:
If you are promoting a SAAS platform like ClickFunnels, you can provide share funnels, a lead magnet creation guide, or a video course teaching how to use it.
It shall be unique, and able to provide value to your potential customers. In some cases, you may want to charge a small amount of money for the lead magnet. This action is to recover back your traffic cost or to qualify the visitors. Those who are willing to buy your low price point lead magnet product will be most likely to be upsold to other products.
This lead magnet setup ensures that the transition from the Bait stage to the Frontend stage is as seamless as possible because there's a logical progression from the lead magnet to the frontend offer.
You must focus on this step and your lead magnet. This will decide whether your prospects that enter your value ladder sales funnel move up the ladder or not.
Do remember this, potential customers won't give you their email addresses unless you offer them something super valuable in return. And when they do, they will be most likely to buy your next offer.
Ideally, you want your lead magnet to be something that people would happily pay money for, but that you choose to give away for free. It has to be that good! The value they are getting shall be over 10x the money they paid for.
Step #2: Create a Landing Page for That Lead Magnet
A landing page is a web page designed to convert your prospects. The goal of a landing page is to get your potential customer to give you their contact details, normally email addresses. Don't try to overcomplicate things by adding other offers on this page. It will be handled on the next page.
We recommend creating a lead magnet landing page because that is a much more effective way of converting visitors into leads than promoting your lead magnet on your website.
A landing page need not be complicated. You can start with a basic squeeze page that has these three key elements:
A headline that conveys what your offer is all about.
An opt-in form where the potential customer can type in their email address. It can either be shown immediately or displayed after they click the call-to-action button.
A call-to-action button that encourages the potential customer to get the lead magnet.
You might also want to experiment with various other page elements such as relevant images, additional copy, social proof, etc. Clearly tell the prospects, what you are giving them in these lead magnets, what value they are getting, and last, how to claim that.
All elements might work on each page. You may add or reduce the elements on your landing page. Always create a few versions and A/B test it to see which works. During your A/B test, always test 1 element each time so you will know exactly does the changes work.
Step #3: Create an Irresistible Frontend Offer
It's important to understand that the purpose of the frontend offer isn't to make you loads of money, it's to convert leads into paying customers. And to cover your traffic cost, so you can have an unlimited budget for your ads.
For your frontend offer, we suggest that it\'s designed specifically so that people will be FOMO if they don't buy it. It can be something that the value is 10x the amount they are paying for. Or something like a limited-time offer, where after this, they will not be seeing this offer anymore.
Here's a simple formula that you can use to create an irresistible frontend offer:
High Value + Low Price = Irresistible Offer
It's best to price it at $7. Why?
Because it's a price point that isn't low enough to make the potential customer sceptical of the value of your frontend product but also isn't high enough to make them stop and think twice before purchasing it.
Again, the aim here is to convert leads into paying customers, so you want to make sure that your front-end offer is a no-brainer. Keeping the price within the impulse buy range can help with that.
Join our 5-Day Challenge today. It's free!
Step #4: Create a Sales Page For That Frontend Offer
Your front-end offer needs a dedicated sales page. Since the price point is $7, it doesn't need to be fancy. Straight to the point, a good offer will work on its own at this price point.
People will just click and purchase at this price point. Also, to push them to purchase, you may offer a 30-day money-back guarantee. This will take away the risk of them being sceptical about buying something they don't need. But trust me, people seldom ask for a refund.
In your script, you need to understand this most important copywriting principle to sell well. It is the distinction between features and benefits:
A feature is a quality or a function of a product (e.g. "These shoes are waterproof").
A benefit is a value that the customer will derive from that product (e.g. "These shoes will keep your feet dry!").
People buy based on benefits, which is why you should focus on them in your headline, subheadline, and sales copy. How will your product make the customer's life better? Emphasize that.
We also advise adding as much social proof to your sales page as possible:
Mention relevant accomplishments, credentials, numbers, etc.
Display "As Seen On" media badges.
Display customer testimonials.
There's no such thing as too much social proof provided that it doesn't distract the potential customer from buying the product. Reviews are good as is the real feedback from past buyers.
Step #5: Create a Follow-Up Email Sequence
We don't recommend hitting the potential customer with a sales pitch the moment they give you their email address. This will scare them away, hence you need to nurture the list. Build relationships, give value, and then only you sell.
The email sequence is designed to help you with this:
Email #1: Who Are You?
Introduce yourself to your new subscriber. Let them know what they subscribed to and what to expect.
Email #2: Where Did You Come From?
Tell them your origin story. How did you come to do what you do now? Your challenges and obstacles faced in the journey.
Email #3: What Do You Do?
Explain what it is that you do in more detail – what problems are you addressing, what solutions are you offering, what makes you different from everyone else, etc.
Email #4: How Did You Gain This Expertise?
Tell them your "aha" moment and how you find the solution you are selling. Build your authority by mentioning relevant education, credentials, accomplishments, etc. Why should they listen to you?
Email #5: Who Do You Do This For?
Clearly define your ideal customer + share a case study on how you helped someone like that.
Email #6: How Can You Do It For Me?
Pitch your front-end product.
Note that only the last email is a sales email where you ask the new subscriber to buy something from you. All the previous emails serve the purpose of creating a connection, building a relationship, providing value, and establishing trust.
In each email, tell them what to expect for the next day's email. As a trailer, they will be looking forward to the next email. These emails should also end with a call to action where you ask the new subscriber a question and then encourage them to hit the reply button and respond to it.
While the process is simple in words, building a high conversion one is hard. So, get started to work. To build a sales funnel easily, we always use ClickFunnels. If you are wondering how to start, you can always start with the 14-day free trial here.
4. The Dream 100 Marketing Strategy – Lead Generation
Dream 100 is the traffic generation process that involves finding where your target customer congregates on the internet and how to get them to visit your sales funnel.
I first read about this dream 100 from the book Traffic Secrets by Russell Brunson.
He explained that a dream 100 is like the top 100 places that you want to get in front of your dream customers online. It can be a Facebook group, interview, blog, podcast, newsletter, YouTube channel, forum or any other place where you can find your dream customer.
Before starting your Dream 100 research, you should know your dream customer first. A dream customer is defined as the target customer that you want to serve in your business. When you are identifying your dream customer, you shall create an avatar for the dream customer and know the in-depth details of his/her behaviours and lifestyle.
By knowing them in detail, then only you can know where to find them or how to find them.
Dream 100 is a very huge idea for traffic generation. Let's discuss in detail each element.
How to Use Dream 100 Marketing Strategy In Your Business
At this stage, you should have a rough idea of what the Dream 100 is. We are going into more detail on how to implement it.
First of all, how should you apply and how it will benefit your business?
Public Relations
If you want to increase your brand awareness and get published in top media. Then, you should create a list of the top 100 editors/writers on the top media and go through the Dream 100 process with them. To get them to work with you, you can build a relationship with them and get them to publish for you. Else, you can always run ads or sponsorship to buy your way in.
Influencer marketing
This is one of the most common implementations for Dream 100. First, you research the top influencers in your niche and try to connect with them. You can connect with them by offering value to them or even paying them for a paid sponsor post.
Search Engine Optimization
Search engine optimization is something easy to apply, but takes time to get results. But is totally worth it after you get ranked. You start by identifying the top 100 keyword phrases in your niche market that is having low competition, and high search value. Normally, a long tail keyword is easier to rank as fewer people fight for it. Create your best content and optimized it for SEO to rank on the first page of the Google search result. Or if you want to get instant results, simply buy ads targeting the keywords via Google Ads. Google Ads are always shown on the top, but you need to bid and win for the keyword.
Social Media
Social media is one of the best places to apply the Dream 100 strategy. You can find influencers, groups, or forums where your target market congregates. You can start by joining the discussion in the group and provide value to the users organically to build your reputation. Else, you can pay for the Facebook ad to show your ad to your target customer.
Affiliate Marketing
Differing from a sponsored post or influencer marketing, affiliate marketing works the other way around. You only pay commissions for successful sales. And the influencers or affiliates will find ways to promote and sell your product. You can start by paying for influencer marketing, and when they found out that promoting your products as an affiliate may make them more in commissions, they might just change and become an affiliate.
Podcasts/Newsletters
Podcasts and newsletters are good ways for branding. Followers that listen to a podcast or read the newsletter already know and trust the provider. You should make a list of the top podcasts or newsletters in your niche and start building relationships with them. You may provide some incentive or value to them in a return.
Guest blogging
Guest posting is one of the best ways for promoting your site as well as getting backlinks for SEO ranking. Make a list of the top 100 publications you want to write for and then start sending pitches. You may face a lot of rejections, but that's totally fine. Just keep trying, and if things really do not work out, probably may try on the paid options as well.
And if you want to learn more about the Dream 100 process, check out our ultimate guide to the Dream 100.
5. Follow-Up Email – Lead Generation
A lead nurturing email is an email that is part of a series of emails that is sent to a lead in order to build a relationship with them and move them through the sales funnel. Lead nurturing emails are typically used when a lead has expressed an interest in your business but is not yet ready to make a purchase.
The goal of a lead nurturing email is to provide the lead with valuable content and offers that will help them make an informed purchasing decision.
Lead nurturing emails can take many forms, including educational emails that provide helpful information about your product or service. On the other hand, promotional emails that offer special deals or discounts, and newsletters keep leads up-to-date on new developments in your business.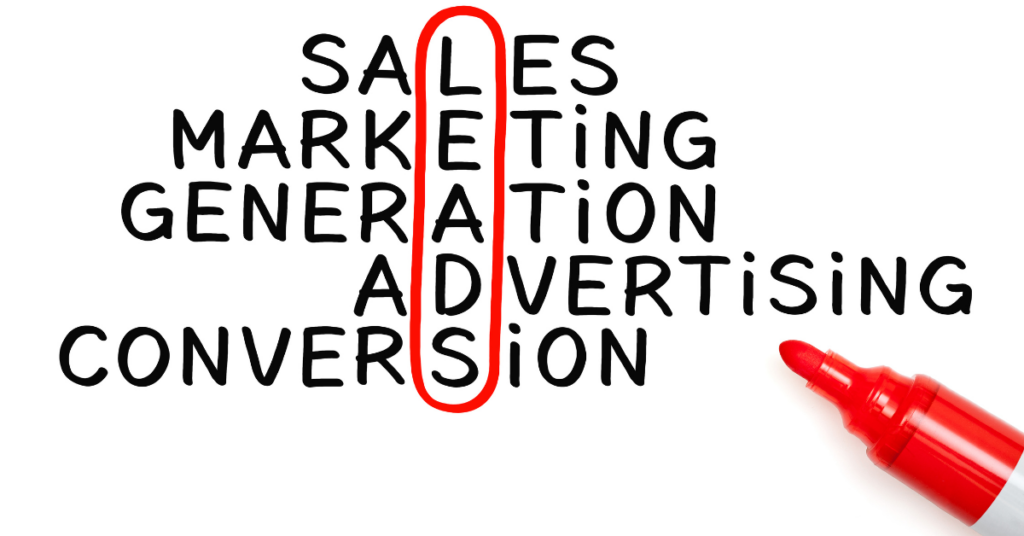 Overall, lead nurturing emails are an important part of the sales process. They help to establish trust and build relationships with potential customers over time. By providing valuable content and offers, you can help lead your leads through the sales funnel and ultimately turn them into paying customers.
Why Are Lead Nurturing Emails Crucial For Your Business?
People are not ready to make a purchase. Or at least just take out their credit card and make a purchase on the first visit. The more expensive your item, the more justification they need to make a purchase decision.
Unless your product is highly popular and wanted by the market, you will need to nurture your leads in order to get them to take action and buy your product.
Lead nurturing emails are crucial for your business because they help you build relationships with potential customers and guide them through the sales process.
To Establish Trust – Lead Nurturing Email
By providing valuable content and offers over time, you can establish trust with your leads. You can also position yourself as a trusted resource in your industry. This is especially important for businesses that sell expensive products or services. This is because it can take time for leads to fully understand and trust your offering.
Keep Leads Engaged – Lead Nurturing Email
If a lead is not yet ready to make a purchase, it is important to keep them engaged with your business. Lead nurturing emails can help you do this by providing valuable content and offers that are relevant to their needs and interests. You or your business will always be shown in front of them.
Move Leads Through Sales Funnel – Lead Nurturing Email
By providing valuable content and offers that are tailored to each lead's needs and interests, you can help move them through the sales funnel. And finally, ultimately, turn them into paying customers.
Lead nurturing emails are important as they help to build relationships with potential customers and guide them through the sales funnel. By using lead nurturing emails, you can establish trust, keep leads engaged, and ultimately convert more leads into paying customers.
This is why email lead nurturing is crucial.
If you stay on their radar and keep engaging them with helpful content, you will increase their chances of clicking the "buy now" button.
Get Started With GetResponse 30 days free Now
Why lead nurturing emails are important:
Build Your Credibility – Lead Nurturing Email
Your prospect might not be ready to buy now or they don't need it urgently now. But it does not mean they won't get it within the next six months or more.
There is no harm to keep them in your email list and send them a regular email to show that you are around when they need you. Also, to provide value to them. So, they'll know whom to reach out to when they want to buy a product or service.
Run Effective Campaigns – Lead Nurturing Email
There are so many things to do as a business owner or digital marketer. Lead nurturing emails can be sent automatically when your email workflow is in place. You can group your audience by their stage in your sales funnel and send respective emails.
It will feel more personalized for them instead of a general email that they won't appreciate.
Shorten the Sales Cycle – Lead Nurturing Email
When you keep providing values and showing you or your business as an expert in your email, it can help to speed up the buying decisions.
Your prospects will appreciate the values provided. And during next time when they wanted to make a purchase, they will be more likely to buy from you.
Increase your conversion rates – Lead Nurturing Email
A lead nurturing email campaign is designed towards persuading sales. Through lead nurturing email, you can mix entertainment, information and offer in the same email. So, they won't feel that you are always selling. And, in some cases, it will be an invisible sale where they will persuade themselves to make the buying decision.
Get Started With GetResponse 30 days free Now
Final Thoughts – 5 Secret Tips For Your Lead Generation Success
Lead generation is always the most important thing to keep your business moving and growing. With the increase in customer acquisition cost, you need to have the right lead generation process in place to get more leads and lower the lead generation cost.
Join this 5-day lead generation challenge for free and see how experts are doing the lead generation strategy, and how you can implement too in your business.