You need more traffic to your website. But wondering how to get it. What's the Marketing Strategy?
We all struggle when starting out online. The traffic might just boom in one night with a viral post. But it also requires a long-term strategy to keep the flow.
Maybe you had heard about the dream 100 strategy, or maybe not.
No worries. We are going to break down in detail what it dreams 100 strategy is and how you can apply it to your business in 6 steps. 
Read more on Traffic Secrets Book
What is the Dream 100 Marketing Strategy?
Dream 100 is the traffic generation process that involves finding where your target customer congregates on the internet and how to get them to visit your sales funnel.
I first read about this dream 100 from the book Traffic Secrets by Russell Brunson.
He explained that a dream 100 is like the top 100 places that you want to get in front of your dream customers online. It can be a Facebook group, interview, blog, podcast, newsletter, YouTube channel, forum or any other place where you can find your dream customer.
Before starting your Dream 100 research, you should know your dream customer first. A dream customer is defined as the target customer that you want to serve in your business. When you are identifying your dream customer, you shall create an avatar for the dream customer and know the in-depth details of his/her behaviours and lifestyle.
By knowing them in detail, then only you can know where to find them or how to find them.
Dream 100 is a very huge idea for traffic generation. Let's discuss in detail each element. 
Read more on Traffic Secrets Book
How to Use Dream 100 Marketing Strategy In Your Business
At this stage, you should have a rough idea of what the Dream 100 is. We are going into more detail on how to implement it.
First of all, how should you apply and how it will benefit your business?
Public Relations
If you want to increase your brand awareness and get published in top media. Then, you should create a list of the top 100 editors/writers on the top media and go through the Dream 100 process with them. To get them to work with you, you can build a relationship with them and get them to publish for you. Else, you can always run ads or sponsorship to buy your way in.
Influencer marketing
This is one of the most common implementations for Dream 100. First, you research the top influencers in your niche and try to connect with them. You can connect with them by offering value to them or even paying them for a paid sponsor post.
Search Engine Optimization
Search engine optimization is something easy to apply, but takes time to get results. But is totally worth it after you get ranked. You start by identifying the top 100 keyword phrases in your niche market that is having low competition, and high search value. Normally, a long tail keyword is easier to rank as fewer people fight for it. Create your best content and optimized it for SEO to rank on the first page of the Google search result. Or if you want to get instant results, simply buy ads targeting the keywords via Google Ads. Google Ads are always shown on the top, but you need to bid and win for the keyword.
Social Media
Social media is one of the best places to apply the Dream 100 strategy. You can find influencers, groups, or forums where your target market congregates. You can start by joining the discussion in the group and provide value to the users organically to build your reputation. Else, you can pay for the Facebook ad to show your ad to your target customer.
Affiliate Marketing
Differing from a sponsored post or influencer marketing, affiliate marketing works the other way around. You only pay commissions for successful sales. And the influencers or affiliates will find ways to promote and sell your product. You can start by paying for influencer marketing, and when they found out that promoting your products as an affiliate may make them more in commissions, they might just change and become an affiliate.
Podcasts/Newsletters
Podcasts and newsletters are good ways for branding. Followers that listen to a podcast or read the newsletter already know and trust the provider. You should make a list of the top podcasts or newsletters in your niche and start building relationships with them. You may provide some incentive or value to them in a return.
Guest blogging
Guest posting is one of the best ways for promoting your site as well as getting backlinks for SEO ranking. Make a list of the top 100 publications you want to write for and then start sending pitches. You may face a lot of rejections, but that's totally fine. Just keep trying, and if things really do not work out, probably may try on the paid options as well. 
Read more on Traffic Secrets Book
Step 1. Identify Your Dream Customer
As mentioned before, the Dream 100 process is to find places your dream customers congregate and tap into the traffic source.
And first, you should know who you want to serve. Who is your dream customer?
This is a process that you don't want to miss. You want to create the dream customer as detailed as possible. You might even want to build an avatar and give him/her a name. Treat your dream customer as a real human. The one you want to serve the most.
The Story of Dream Customer Avatar
Consider the following story that Russell tells in his bestselling book, Traffic Secrets — it does a great job of illustrating just how important having a customer avatar is…
"I don't know if Alexis will like this," said an executive at Sally Beauty Supply.
Confused, my friend Perry Belcher asked, "What?" He set down the new scented hand sanitiser that he had brought in to pitch at the meeting.
He picked up his new UV nail polish and handed it to the group. "Okay, well, how about this product?" he asked.
They looked at it, opened it up, and smelled it. "Yeah, I'm pretty sure that Alexis won't like this either," they replied.
More confused than ever, and now a little frustrated, Perry brought out his third and final product to pitch to them.
In a similar fashion, they looked at the product, gave it a quick once-over, and then said, "Sorry, Alexis definitely wouldn't be interested in this one either."
More frustrated, Perry looked at the two execs he was talking to and finally blurted "Who is Alexis?! Is she the decision maker? Why isn't she in this meeting instead of you two? Is she here? Can I just talk directly to her? I know that I can convince her that your company needs to sell these products!"
There was a moment of silence, and then both execs burst out in laughter.
"Alexis isn't a person. She's our customer avatar!" one replied.
How To Identify Your Dream Customer – Dream 100 Marketing Strategy
First of all, you need to know which markets you want to serve. The three core markets include health, wealth and relationships.
Your business should fall under one of the core markets. But, if you are targeting the core market, it's too wide and it's very hard to dominate.
So, you should identify your sub-market. And we recommend getting two levels down.
Here are some examples…
Health –> Weight Loss → keto diet
Wealth —> Investing → Crypto trading
Relationships → Marriage Advice → communication skills in marriage
There are a near-infinite number of submarkets. And, this will really depend on your business and the products you sell.
By going through this process, you will find your unique selling point in the market.
The most important thing is, you need to know the pain or problem that your dream customer is facing and help them to get rid of that. And this is how you make real money.
Let's take this as an example…
Health —> Weight Loss —> Keto Diet
Weight loss is one of the best niches out there. People are always dissatisfied with their weight. You can offer them a personalized 30 days meal plan to achieve a keto diet. This is very important as you are helping them to walk away from the pain of hunger and exercise when they trying to lose weight.
And, the pleasure you are providing them is the meal plan that they just need to follow and eat to lose weight without paying for expensive weight loss products.
Now, it's your turn to identify what pain you can help your customer to escape and what pleasure you are helping them to achieve. 
Read more on Traffic Secrets Book
Step 2. Build a Sales Funnel – Dream 100 Marketing Strategy
Now you know your dream customer, who you want to serve.
It's time to build a compelling sales funnel. A place you direct them after you got the traffic.
What's a sales funnel?
A sales funnel is defined as a series of pages that are built to maximize the conversion of your dream customers into leads and sales. With each page only focusing on one specific action to be taken.
A sales funnel is also a guided sales process where you guide your dream customer carefully through the funnel step by step until they buy from you.
Why do you need a lead funnel? – Dream 100 Marketing Strategy
No matter how much traffic you are trying to direct, it's not something that you control. In the end, you will be blinded on who visited your sales but not converted.
With a proper lead funnel in place, you are going to offer a free lead magnet in exchange for their email address or other contact details. And you add them to your list becoming the traffic that you control.
Before that, let me explain the different type of traffics available out there.
Traffic You Earn — This is organic traffic that you earn through your relationship with them. It can be from the Facebook group or by providing value to the influencers to get their traffic. But this traffic is not sustainable. As soon as you stop working on the traffic, it stops.
Traffic You Control — This is the paid traffic. For this, you can control the amount of traffic flow. But you cannot control where it comes from and who are they. As this traffic will start flowing in once you start paying, and stops as you stop paying. All you can do is set your audience target only. The rest will be handled by the algorithm.
Traffic You Own — The ultimate goal of all traffic generation is to turn that into your lead. A group of people that you can contact anytime you want. And send them your offer.
In short, the goal here is to convert people from the traffic you earn and traffic you control from the Dream 100 process to the traffic you own.
That's why you need a compelling sales funnel.
And to do this, you can join the free lead challenge. It's a five-day challenge that will share all the skills required for generating leads. 
Read more on Traffic Secrets Book
Step 3. Look For Where Your Dream Customers Is – Dream 100 Marketing Strategy
So now, you already identify your dream customer and built a compelling sales funnel.
It's time to do the hard work and look for where your dream customer is.
To start, create a new spreadsheet and make a list of where are the top 100 places your dream customer congregates. And for this, you should separate into different categories.
Blogs and forums, Facebook groups, Influencers, podcasts, YouTube channels, and newsletters. Do good research on each platform and see where your dream customers are.
Then, look for ways to inject your message across each platform. You can either provide value to the groups to earn a reputation and traffic, or you can pay for the ads or partnership to get people to your page.
Step 4. Work Your Way In – Dream 100 Marketing Strategy
We are almost there. Let's get things moving.
You've all the things required and you know who your dream customers hang out with online. It's time to go out and have fun talking to them.
Now we're going to gain access to those groups with your message, brand and offer.
People say, if you don't have money, you better have time. And the same goes, if you have the money, you can buy time with it. So, there are two ways to do it here.
Work Your Way In — This is all about building relationships with group owners and turning those people into fans of your products or services.
Buy Your Way In — This is all about paying to get publicity. Typically ads, sponsorship or paid influencer posts.
You may start working your way in first before buying your way in. At least you start building some reputation with a lower cost.
And here, we break down into a 60 days plan of what you should do.
Days 1-14: Find, Follow, & Talk With Them
The first step here is to know which group you want to start first and who you want to connect with first.
You want to talk to the decision maker, hence for Facebook groups, it will be the admin or owner of the group, while for influencers will be the influencer himself or even their agent. For the rest, the same applies. Normally the owner of the podcast, email list, blog or YouTube channel.
Once you know who to talk to, write down their name and contact details (email address, social media links, and phone number if you can get it).
Then, a subscriber to all their stuff and follow them on every channel. This is where you want to show that you are their fan.
Instead of scrolling your social media without any purpose. Now you can use that time to engage with your Dream 100. Go ahead and Comment, like and share (CLS) their content. Give honest feedback and comment.
It's social media, the purpose here is to stay social.
Your goal for the first 14 days is to raise your hand so people can see you. And then, connect with them organically so they will recognize your name or even face as a fan.
Days 15-30: Contacting Them
By now, after two weeks of work, they should already know you as their fan. Not a stranger anymore.
This is the time you start contacting them and try to open up a dialogue. Don't start this with pitching. You are not going to pitch anything at this point. It's still too early as you both just started to have interactions.
You just want to start a conversation and build rapport and a relationship with them.
You can start by talking about a recent post that they posted or give feedback on their product/service and how it impacted you.
The aim here is to start a topic for both of you to start talking about.
Try this for your Dream 100 and see who is replying and who is not.
The key here is to be genuine and write each message yourself. Don't use a templated message as it will feel like you are just copying the email and spamming everyone. There is no personalization in it.
You should write a personal email to each of them and provide value first. It's always about them at this point in time but not you. You want to gain their trust. Hence, provide value first and show your story later.
Days 31-60
By now you should have a pretty decent relationship with some of the people on your Dream 100.
You've engaged with them for 1-2 weeks and should have some relationship between both of you. Now, it's time to pitch your product and make them die-hard fans of your products/services.
And get them to help you promote it. You can include them in the process of product creation. Send them the mockup product for them to have a look at and give feedback. Along the journey, they will feel like they are part of the product creation and will be more willing to promote it.
By the time you launch the product, they already know about the product and are more willing to promote it as it will be treated as part of their product as well.
Now, incentivize them with an irresistible offer. Something that is so good they can't refuse to promote your product.
Start by giving them your product or service for free to use and provide them XX% of commissions for all successful sales referrals.
The key here is to get them to sell your product for you. It's ok to incentivize them more. You are going to earn your money back in the middle-end and back-end product. 
Step 5. Buy Your Way In – Dream 100 Marketing Strategy
Now, you must accept the fact that not everyone will work with you. Or there are some very big influencers that will not work with you or they are asking for a paid partnership.
For this, you can always buy your way in.
This is a great tactic as you are taking the shortcut and paying to get access to your dream customer.
We don't recommend starting with this in the beginning as when people don't know you or you don't have any fame online, you will need to spend a lot on ads to be shown everywhere.
To buy your way in, you can do
Sponsorships
You can pay to get sponsored on most podcasts, blogs, and newsletters. And the costs are often pretty affordable. Just ask them for their rates, choose your placement terms, and see how many leads you generate.
Paid Ads
Want to place ads where your Dream 100 audience can see them? Most platforms give you the ability to create an audience based on certain influencers. Just choose those influencers' audiences for your targeting in order to run your ad to them!
Influencer Marketing
Many influencers will happily promote your products for a fee. Just reach out, ask them how much they charge, and see what your budget allows.
Step 6. Follow-Up Funnels – Dream 100 Marketing Strategy
Finally, we reach the final step.
And congrats that you have gone through the entire Dream 100 process.
You've identified your Dream 100, create your sales funnel, built relationships with your dream 100, and driven traffics through them.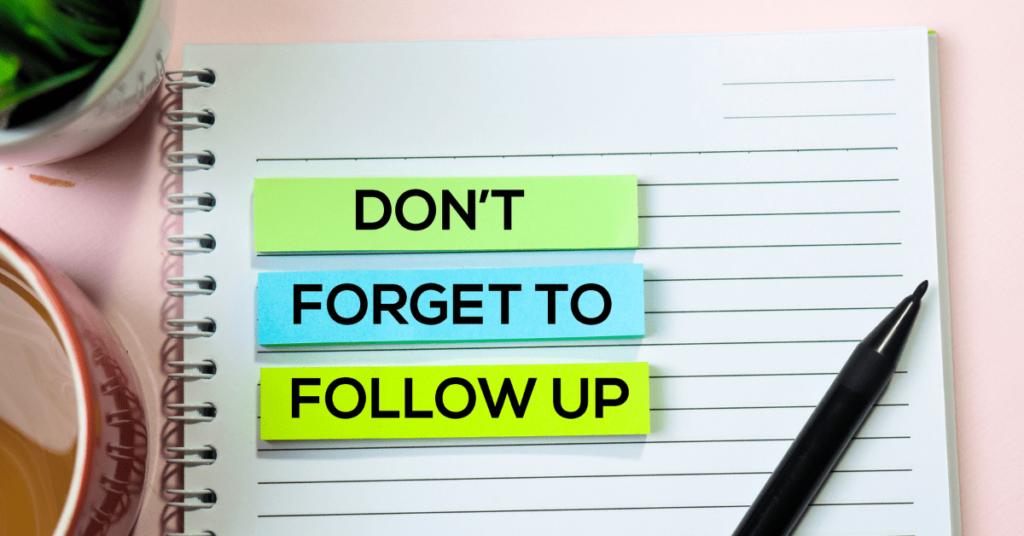 Now you have the leads collected and you built a huge list of potential customers. Next, you will nurture them and follow up with them in order to build relationships with them and sell them other products continuously.
To do this, you can send a follow-up email. The first type of email sequence will be the welcome email series where you send them a five-day welcome email once they sign up for your mailing list. (Read more about the Soap Opera Email script for the welcome email).
Then, for regular emails or newsletters, you can use the Daily Seinfeld Email sequence to send them regular emails.
Final Thoughts on The Dream 100 Marketing Strategy
The Dream 100 is a powerful and effective marketing strategy for creating viral promotions.
It's the process of identifying your dream customer, where they congregate and then, creating a bridge to link your brand with them. To do this, you should build a lead funnel where you direct all the traffic you to and collect their contact details there.
And finally, to follow up with them via follow-up funnels.
That's it.
It's a proven traffic process that works for different businesses.
If you have more questions or wanted to know more about the secret of getting more traffic, you can claim the best-selling Traffic Secrets in the link below. 
Read more on Traffic Secrets Book