Digital marketing had been the most important way to build and grow a business online. Whether you are doing your business online or offline, digital marketing is equally important to gain more awareness and customers.
Although everyone knows that, getting started and implementing is equally hard as there are so many different methods (Facebook ads, SEO, social media marketing, blogging, copywriting, influencer marketing) available out there.
And which one suits your business best?
That's why we put it all together in this post today to share the most important basics of digital marketing for you to get started.
1. Build a Website
This is the basis of everything.
If you want to explore digital marketing for your business, then you will need a digital asset. It's like your shop or office where you showcase what your business does and contact you.
To do this, it is very simple now. You can either go out and pay $100 and get a fully built website or just simply use a website builder like WordPress.org or ClickFunnels.
WordPress.org is for people that want to have full control of their website, and manage the hosting on their own. It's a CMS platform where you can easily manage your website and posts.
ClickFunnels, on the other hand, is a drag-and-drop landing page/website builder that you can customize each element in your webpage by just drag and drop. And, all the elements are pre-built. You just select the block you want and put it onto your page.
What you need is to buy a domain name. It's your digital identity that people will type into the search bar. It could be .com, .org, .co, or .net. Depending on your business nature, if you only serve local businesses, you can also get a country-based domain. Ideally, your domain name should be easy to remember and relevant to your business. This is to ensure people can easily remember and type into the search bar.
The Basics of a Website
Now, to build a website, you can choose from the templates available instead of starting from scratch. Unless you are professional, or had the technical knowledge or building it yourself. It's always better to start with a template.
Once you have picked the template or theme, the platform will upload the website directly.
And now, you can start to customize the website based on your style.
Once you do, you can start driving traffic to it. Traffic generation, there are many different ways. Paid or organic way.
You can link your website to your social media profiles, create blog content and rank to SEO or buying ads for your website.
This is your digital asset for your online presence. It's very important to build it properly as it will represent you online.
Get a Free ClickFunnels Trial Now!
2. Use Sales Funnels as your Landing Page – Digital Marketing
Other than your website, you will need something to work along with your website.
Websites are good to demonstrate your business and build an online presence. However, for a specific action like lead generation or front-end sales, you need a sales funnel to increase the conversion rate.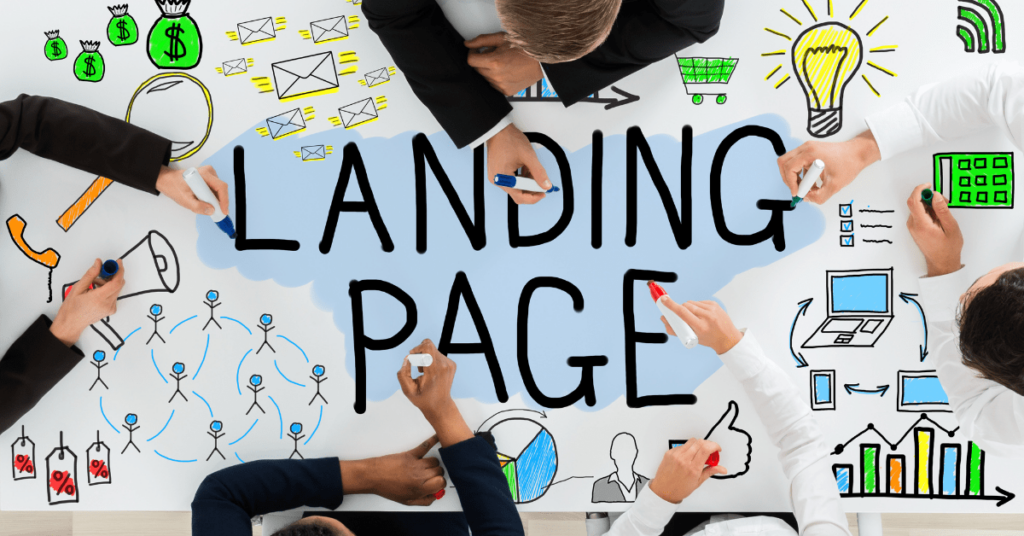 For this, you should use sales funnels like landing pages, squeeze pages, upsells, downsells, cross-sells, exit-intent pop-ups, and others.
If you had never listen of a sales funnel before, it's a series of pages that guides visitors to take a small action. Reducing the difficulties of making decisions, and easier for them to say "YES".
Why Do You Need a Sales Funnel for Digital Marketing
Traditional websites will have a navigation bar, homepage, product page, about us page, contact us page, feature page, product catalogues and others. All these are useful pages on a website, but not that useful when you want to close a deal.
All these are like a brick wall that gets in the way when someone wants to buy something.
However, we are not saying that websites are not useful. They are great long-term assets online for people to learn about your business and shop in the future.
It's just not suitable for new visitors. Someone that doesn't know you and is the first time visiting your page. We called this cold traffic.
And if you are paying for this traffic, you should direct that to the landing page, but not your homepage.
A homepage is designed to showcase your business, but not collect emails or sell a product.
Instead, a sales funnel is built to get them to take a very specific action (and only that action). Specifically, one action on each page.
So, before starting to build your sales funnel. You need to decide what's the goal of the sales funnel.
Either you want to build an email list, sell a product, or promote your upcoming webinar. Each of these will have different page combinations and designs for the sales funnel.
And yes, not all sales funnel are the same.
Once you know what you want people to do, craft a sales funnel that's optimized for better conversion.
How to Build The Sales Funnel
The topic of the sales funnel is very big and it takes an entire post to explain. But here, I will explain the 2 mostly used sales funnels.
Squeeze funnel (lead generation) – two pages funnel. The first page is to provide your best free offer to get their contact details. And on the second page, it's a thank you page where you thank them for signing up and how to claim the free offer.
Tripwire Sales Funnel (Product sales) – four pages funnel to sell a product. The first page is a landing page with a sales copy and checkout form so they can complete the purchase on the same page. For page two and three, it will be the OTO (one-time offer) or upsell page to sell more relevant products. And on the last page, thank them for the sales, including the shipping information and offer wall showing other products you are selling.
Don't worry if you are not sure able how to build that. You can read more about it here and also start with the pre-built template in ClickFunnels. Just select the one you like and start customizing it.
3. Ways To Promote Your Sales Funnel
Since this post is for beginners, we don't recommend starting with a Facebook ad. Facebook ad is good to get lots of traffic, but at the same time, if you don't have enough budget or are not familiar with doing proper targeting and writing a high-converting ad, your ad budget will be burnt easily.
That's why I recommend that you start with other easier ways to get traffic to your sales funnel. And, get a Facebook ads expert to guide you through the process.
Influencer Marketing
There are many people that gained a following on platforms like Instagram, Tik Tok, and other social media platforms. They had built their fame as an authority in a certain niche which is your target customer.
We call them "influencers".
This is a great opportunity as they already group your target customer for you. All you need to do is to pay them to promote your product or services to their audiences.
And if you work with the right influencers with high-quality followers, this can be a massive source of traffic.
You may start with micro-influencers as they are not that huge and won't charge you too much. You may reach out to them, tell them what you are doing, and ask how much to do a shoutout promotion for your business.
Alternatively, you could build your own following and then, build organic relationships with influencers in your niche. And then, provide value to them in exchange for free publicity.
Affiliate Marketing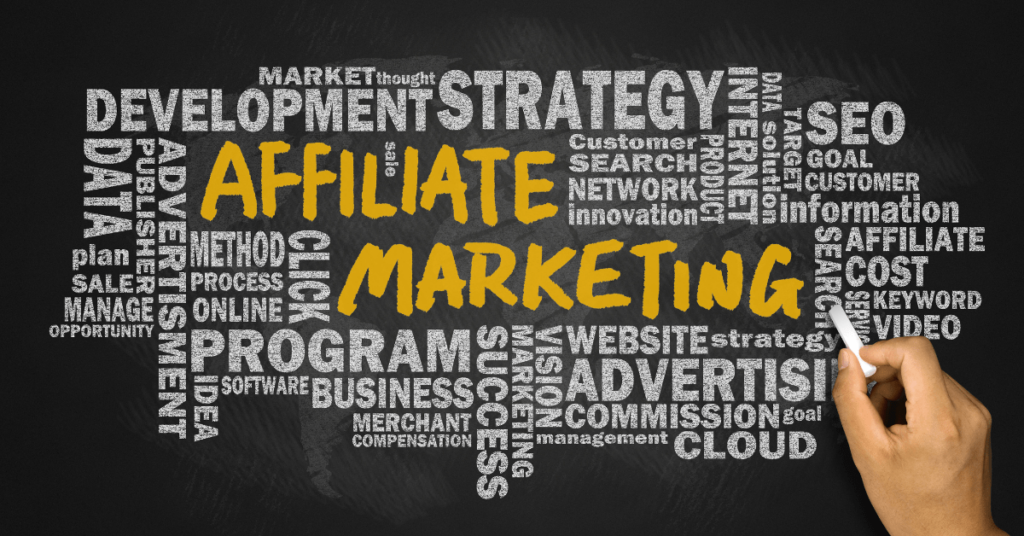 Compared to influencer marketing, affiliate marketing works the other way around. For influencer marketing, you pay them a fee to promote your products or services. But for affiliate marketing, you only pay them for successful sales which are tracked and attributed to their unique affiliate link.
To create an affiliate program, meaning to create generate unique affiliate links for each affiliate. This is a complicated process as the link needs to be embedded with cookies and other tracking algorithms.
But to create one, you can directly use the affiliates feature in ClickFunnels to create and manage affiliate accounts, set their commission rate, generate affiliate links, monitor sales data and process payouts.
Affiliate links are good ways to boost your sales as many influencers, bloggers, newsletters, and even podcasters are willing to promote good products for their followers. What's better than getting commissions for the promotion?
4. Build and Grow Your Email List – Digital Marketing
So far we talked about how to get traffic from other platforms to your landing page. This is the traffic that you can't control. Others will be determining which traffic going to your page.
And if they decided to close down, or stop sending traffic, everything is gone.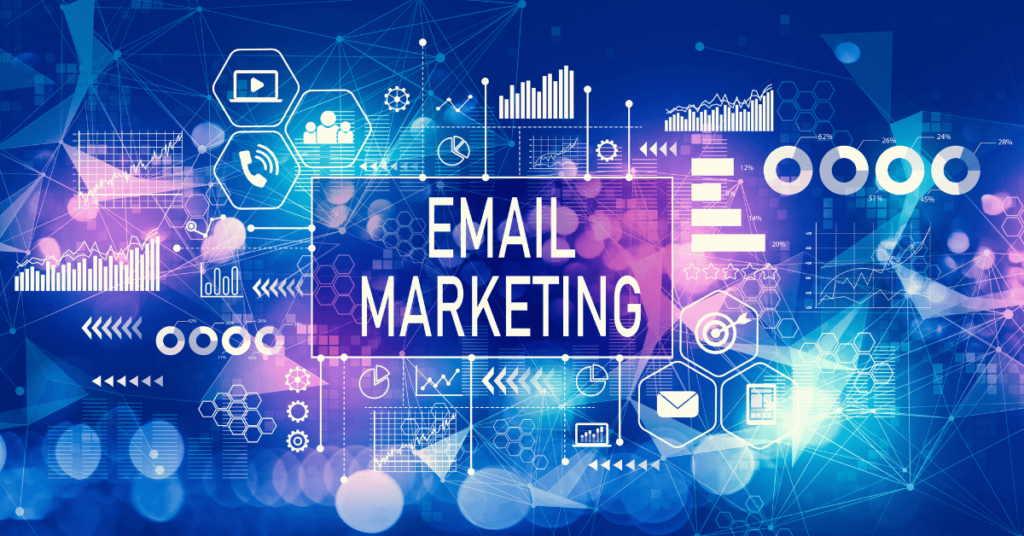 So, it's a good idea to always build your own email list. A list of leads and customers that you keep in a safe place. This group of people is who you can tap into and send newsletters, promotional emails and festive offers when you desired.
So, whether you like it or not, building an email list is an absolutely important part of a successful digital marketing strategy.
The bigger your email list grows, the more traffic and sales you'll be able to generate on-demand without a gatekeeper.
How to Grow Your Email List with Sales Funnel
In your sales funnel, the first page will be the squeeze page for new visitors where you offer them a free lead magnet in exchange for their email.
And once you got their email, you manage them with your autoresponder.
An autoresponder is a software tool you use to manage your email list and send automated emails and newsletters.
So, after they sign up to your list, you can send them a five days email sequence immediately to welcome them. And you can follow the Soap Opera Sequence script for the welcome email.
In this email series, you tell about yourself, your backstory, what you do and what you can provide to them. And on the fifth day, after you built your reputation, trust and relationship with them, it's time to provide them with your first offer for your front-end product.
Then, after the five days email sequence, you want to continue sending them emails to build relationships with them. And for this, we will be using the Daily Seinfeld Emails. Although it's called Daily Seinfeld Emails, it doesn't mean you need to send it daily.
Of course, the more email you sent, the better, but it depends on your list as well. The "Seinfeld" process makes it super easy and fun to write more emails. It's a 90% entertainment and 10% information email, making it super fun for your audience to read.
Learn more about Daily Seinfeld Email Script here.
5. Outline Your Value Ladder – Digital Marketing
To make money online, you need to know what you are selling and how to sell it the most.
Let me ask you this.
If you offer someone that does not know about you at all something very expensive in the first offer, how likely is he will buy?
Maybe, if you are famous and have a very good reputation.
However, in most situations, that's not the case. People need more reasons to justify the purchase.
Hence, we create something called a value ladder.
A value ladder is a visual representation of the journey of your offer, ascending in value and price from left to right.
As you can see, the first step is what draws people in by offering a free product. Then, after they make the first purchase, second, third and so, the price and value of the products/services increase across the ladder.
Why is this important?
It's designed to work based on psychology. In every step, after the potential customer buys the first item, he/she is offered the next better deal that provides more value and a higher price.
Final Thoughts – Start Your Digital Marketing Plan Today
This is the basic strategy of digital marketing to implement in any business today. But of course, in each section, there are more details that you can explore along the way.
Nevertheless, it's something that anyone can start to take action to build and get some results. Then, you can implement something more advanced when you already master the skill.
Now, get yourself a free trial of ClickFunnels and start implementing the strategies.