So, you built your first eCommerce store and launched it. But you had not set up your Ecommerce Email Marketing campaign yet.
You are leaving so much money on the table. Email marketing is so effective in increasing and closing eCommerce sales.
In fact, eCommerce Email Marketing is one of the highest ROIs among other digital marketing campaigns. According to DMA's research, it can get up to 3541% ROI!
However, most eCommerce companies actually missed out on this important marketing strategy. And it's costing them loads of money in lost potential revenue.
And today, we will share how you can use eCommerce Email Marketing to grow and scale your online store.
#1 Use a good Email Marketing Tool
There are so many email marketing tools out there with all having similar functionalities. Managing email marketing campaigns, email automation, and some even come with landing page/website builder.
In theory, you could use any of them, and do just fine.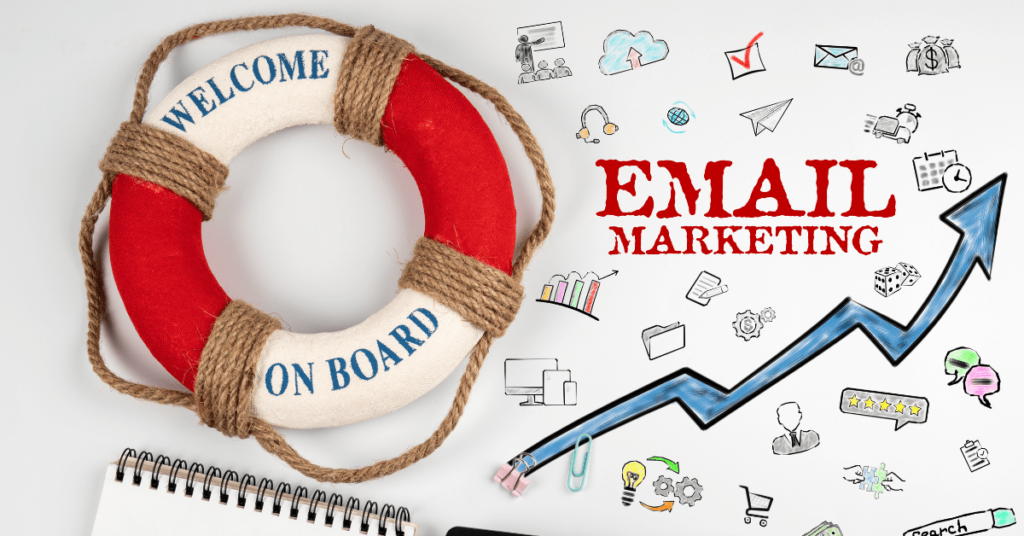 However, if you are in deep research for each tool, they are not built to be the same. Each has its own focus and advantages.
And in this post, I will be sharing about GetResponse, the autoresponder that I use and promote as an affiliate. You can try it out for free if interested.
Although it had added a lot of features as part of the platform, the core of GetResponse was email marketing. And, the important features that an eCommerce business requires are all included in it.
Among them:
Welcome emails.
Abandoned cart emails.
Product recommendation emails.
Email newsletters.
To get you started, GetResponse offers 30 days free trial where you can access all its full features. And after 30 days, you can still enjoy the basic function for free and only upgrade to the plan you need when required.
In GetResponse, you can build your list, communicate with your audience and even promote and sell your products.
And one of the things I like the most will be the email marketing automation workflow function. Where you can have a visual check on how your email automation flow looks like and can change the flow by amending the sequence via drag and drop.
#2 Use Pop-Ups to Grow Your Email List
A pop-up is very important for getting the contact details of the visitors to turn them into your leads and then customers.
There are a few different pop-ups that you can implement on your website to collect their contact information and add it to your email list.
3 different types of pop-ups
1. Welcome pop-ups – These pop-ups are triggered when a visitor arrives on your website. This is sometimes effective for eCommerce stores, but not other sites.
Why?
People just arrived at your site and did not know what happen, but shared a popup with lots of information. Some will get annoyed and quit. But for eCommerce, it's different. A good welcome email can be a gift for them.
For example, you can give them a newcomer or first-time discount in the welcome pop-up. So, they can use it in their purchase. And, they will appreciate it.
2. Timed popups – These pop-ups are triggered after a few seconds someone visits a page. Typically 5-10s. After they visit the site and read some information. This type of pop-up can work very well for a product page when visitors checked your product and have yet to decide whether to make a purchase. Your exclusive discount or one-time offer will give them a push to close the deal and decide to buy faster.
3. Exit-intent pop-ups – These pop-ups are triggered when the system sense that the potential customer is about to leave the site. At this point, the discount will not work well. But instead, try the best you can to get their email address. You can offer a free lead magnet here to exchange with their email address.
Why?
With the email address, you can always follow up with them and persuade them to complete the purchase in the future.
While all three types of pop-ups work well for eCommerce stores, you should split-test them and see which pop-up is suitable for your target customers. And also, which pop-up for your homepage, sales page, and product page.
#3 Offer a Lead Magnet
A lead magnet is a freebie that you offer to potential customers in exchange for their email addresses.
Typically, digital markets used a lot of lead magnets to grow their email list. Lead magnets are usually digital products like ebooks or free online events such as webinars.
Why?
A lead magnet is usually offered for free to potential customers. Hence, it should be free and easy to reproduce. Hence, digital products matched this criterion the most.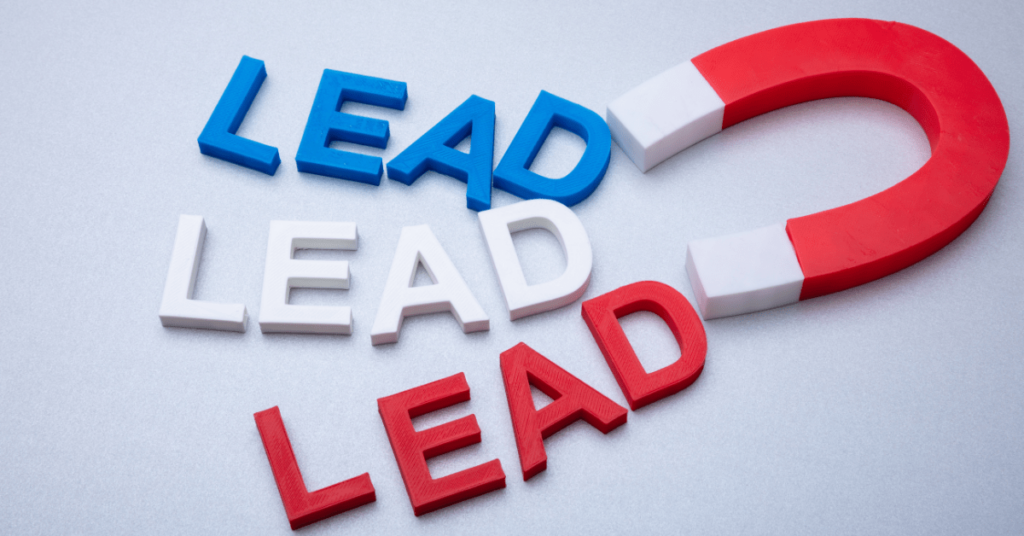 However, when it comes to eCommerce, the best lead magnet is usually a voucher with a discount code on the first purchase.
This approach allows you to kill two birds with one stone:
Get the potential customer's email address.
Get them to make the first purchase.
For this, you should make sure the person turns from a visitor to a customer. Hence, the discount shall be irresistible and a no-brainer for him/her to claim it. It can be a break-even or even a minor loss for the initial discount.
The key here is to get them to make the first purchase. You can always make a profit in the next sale or recurring subscription.
Read more about the value ladder and how you can increase your profit with it.
#4 Set Up Abandoned Cart Recovery Emails
People are busy, they have lots of things to do. And they might be browsing your store on their phone on the go. They might be waiting for the bus, on the train, or even waiting for their kids.
So, in some cases, they might be interested to make a purchase, but they need to attend to something else, and they didn't complete the purchase. And, after they are free, they tend to forget about it.
We called this the abandoned cart.
This will make you, the store owner, lose lots of money.
Customer acquisition cost is increasing with increasing competition and businesses going online. Your competition now is not local anymore. It can be someone at the other end of the world. So, for every visitor to your eCommerce store, you want them to spend money.
So, let's resolve this issue here.
One of the most straightforward ways to reduce the cart abandonment rate is to set up automated abandoned cart emails that remind people what they have put in their shopping carts.
It can be an email sent after 24 hours, then 3 days, and 5 days if they still have not decided to make the purchase.
Important Things to set up effective cart abandonment recovery email
The first thing you want to do is to simplify the process to capture their email address. For some eCommerce stores, it takes 4-5 steps or pages until someone is asked to enter their email address. Instead, you should get them on the first page. Either via a pop-up or a sign-up form.
Interesting subject line to tell what the email is about. People receive many emails every day. You need to stand out from others' emails and click on yours. So, it makes sense to make the subject line not only informative but also compelling. We call this "hook". You want to hook them to click and read your email content.
Reminder about the products in their shopping cart. Ideally, you want to list the products together with product images.
Call to action. Finally, your email should end with a call to action that encourages the potential customer to finalize the purchase followed by a call-to-action button that will take them to their shopping cart.
Exclusive offer. You can offer them a one-time offer or a time-limited offer. If they take action now, they will be able to enjoy the offer.
You should always send at least one abandoned cart email but not too much or too often. You may want to test the right frequency for your audience. Just be very careful and don't overdo it. You don't want to annoy your customers and opt-out of your list.
Also, to create a sense of urgency, you can add things like a limited quantity or the cart saved will be expired in a few days, so they will take immediate action and finalize the purchase.
#5 Set Up Automated Product Recommendation Emails
Learn from the best.
When you go to an eCommerce store like Amazon or eBay, you will see the part saying Frequently bought together or Product related to this item. This is a product recommendation. To get people to buy more products that complement to what they are looking at.
Instead of the product page, you should also send the product recommendations via email. This will be part of your newsletter where you tell the customer about your new product collection and what they might be interested in.
Make it a personalized product recommendation email, so they will appreciate it more. This can work especially well for more expensive products that people may procrastinate on buying.
Also, as time goes on and you collect more sales data, you might start noticing patterns.
Maybe people who buy product A tend to then buy product B? In that case, it would make sense to send a product recommendation email for it soon after the customer purchases product A.
Analyzing sales data like that is especially important for eCommerce businesses that have large product catalogs because figuring out what you should recommend to whom can help you significantly increase sales.
#6 Send Promotional Emails
When you are having a new product launch or seasonal sales, you should always inform your email subscribers list. They will need to know what's available and make a purchase.
#7 Start an Email Newsletter
Other than using email marketing for promotional emails or sales emails, it should be used to build relationships with your list too. They need to know and trust you to buy more from you.
Consider starting a weekly, biweekly, or monthly newsletter where you share valuable content. In the newsletter, focus on providing values and updates only. Sales emails should come separately or embedded in the link in the email.
The newsletter email should never be salesy. Instead, show your care to them.
The most straightforward format for this is that you share links to articles, videos, and podcasts relevant to your niche, plus any company updates that you might have (e.g. an upcoming sale).
Having a newsletter gives you an excuse to reach out to your email subscribers on a regular basis so that you would stay top of mind with them.
#8 Master Email Marketing Copywriting Skill
Copywriting is the art of selling with words.
So if you want to increase your sales with email marketing, you need to master copywriting skills. Even if you want to hire a copywriter, you need to make sure his work is good.
Furthermore, mastering copywriting skills will feed you for life. You should really think about how to do it.
Important tips for E-commerce Email Marketing copywriting.
Have a compelling subject line and pre-header. The first thing in email marketing is to get people to open your email. This means you need a good subject line and pre-header as this determines whether your potential customers will open your email or not.
The content of the email. Use the Hook, Story, Offer framework. Hook the customer's curiosity with the subject line. Then, tell them a story that they can relate to the epiphany bridge story script. Finally, present them with your offer aka the Call to Action. This works especially well if you have a dedicated product to sell. It takes time and skill to master copywriting, but when mastered it will bring huge benefits.
Have a clear call to action. You should always end your emails with a call to action that encourages the potential customer to check out the product in question. You don't sell in the email, but you sell your product in the link. The link will send them to the sales page.
Use the P.S. section to convey important information. When people open an email, but can't be bothered to read it in its entirety, they typically skim it but then read the P.S. section. That makes it a perfect place to reiterate important information that they might have missed in the body copy.
To learn or improve your copywriting skill, you may check out the best-selling book called "Copywriting Secrets". Where the copywriting master, Jim Edwards shares all the secrets to writing compelling copy.
#9 Make Sure That Your Emails Work
No matter what type of email you send out. You need to make sure that it works on different devices. Desktop, laptop, and mobile device.
First, you can start with the pre-built email templates in GetResponse. Customize the email to your niche.
Then, try using a different browser and device to test and see whether the email looks good in different browsers. This is very important especially if you are using a visual email.
But anyway, like usual, run a split test on your eCommerce Email Marketing campaign to see which works best.
Run Your Successful Ecommerce Email Marketing Now
With all the information shared, now you are equipped with all your need to start a successful email marketing campaign for your eCommerce business.