If you think of starting your own business but do not have much start-up budget, why not try this business model where you can start and run an online store without inventory or experience? With the entry barrier of eCommerce lowered, anyone can start and build their online empire with minimal initial capital.
However, I would need to be honest that not everyone will hit the home run within the first few attempts or products. There are many works and efforts required to build a sustainable and profitable online business.
Today we will be sharing with you a few different business models that you can start your eCommerce empire online in no time and with low investment. To keep your investment low and risk low, you are not going to keep a huge inventory of products as those will eat up most of your initial budget.
Instead, we would be focusing on the eCommerce business model that you can sell and fulfil your order automatically without buying the inventory upfront.
Different Business Models For eCommerce Online Store Business Without Inventory
When there is an opportunity, there will be a solution to it. Knowing that many people who want to start an eCommerce business with low startup capital, there are different service providers providing service to fulfil your order for you after someone bought the item.
With this, you will not need to buy and keep the stock upfront.
Another way would be selling another's products where you are referring sales to the product owner, and they will close the sales, pay you the commissions and fulfil the order.
These business models have been matured and available for years. People are using these business models to make money online daily with very low startup costs.
We will share about different business models so you can choose the best suitable business model for your business.
1. Print on Demand (POD) – Online Store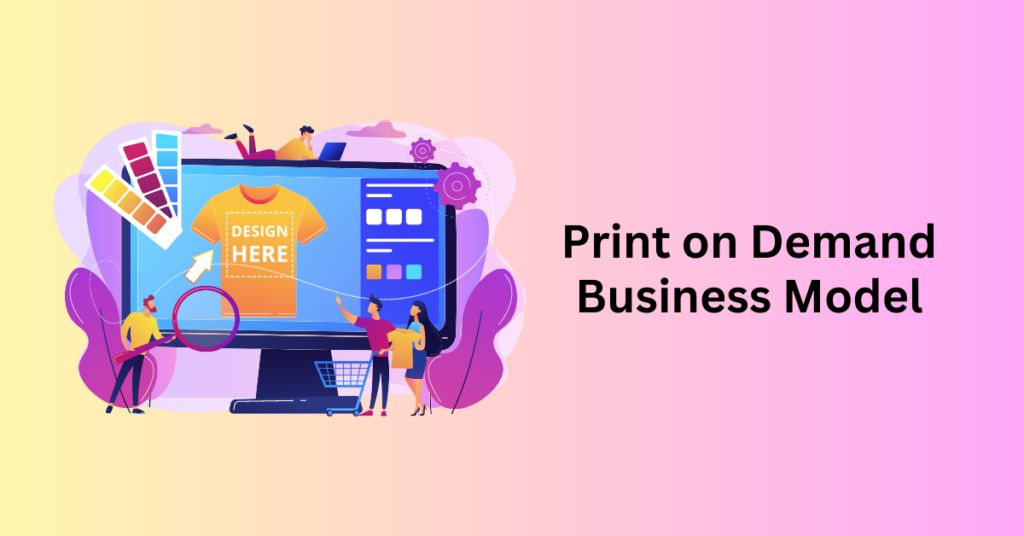 The print-on-demand business model by its name is an order fulfilment model where the product is created on demand. It's usually a printed design like shirts, mugs, tumblers, paints and others.
For the print-on-demand business model, you will integrate your online store into the supplier's platform. You upload the design for the product you want to sell and list it on your online store. Then, when someone buys the item from you, you will issue an order to your print-on-demand supplier to fulfil the order. This includes printing the products, packaging and shipping it out.
Your job here would be creating the design and marketing the products to get sales. The fulfilment part will be done by the supplier.
With print-on-demand, you can create your own fashion brand and sell it on your Shopify store or an eCommerce platform like Etsy.
How to Start Print on Demand Business
To start your print-on-demand business, you will need to:
1. Select a Product to Sell
From the print-on-demand supplier catalogues, you can choose different variants of products from t-shirts to mugs and art prints. Do your market research and see which products will match your target customers better.
2. Create your design
You can use a design tool like Canva to create your design and upload the design to the print-on-demand platform. Then, it will create the product with the mockup image for you to list on your eCommerce store.
3. Create a listing
You should have your online store set up and integrated with your print-on-demand supplier before this step. With the integration done, if you are using Shopify, your product will be published to your Shopify store automatically.
4. Market your product
Once your eCommerce store is set up and your products are live, it's time to market your business and get people into your online store to make sales.
5. Order your product
As someone completes the purchase from your store, the order will be sent to the print-on-demand supplier for order fulfilment. Your print-on-demand supplier will fulfil the orders while you keep the margin.
2. Dropshipping – Online Store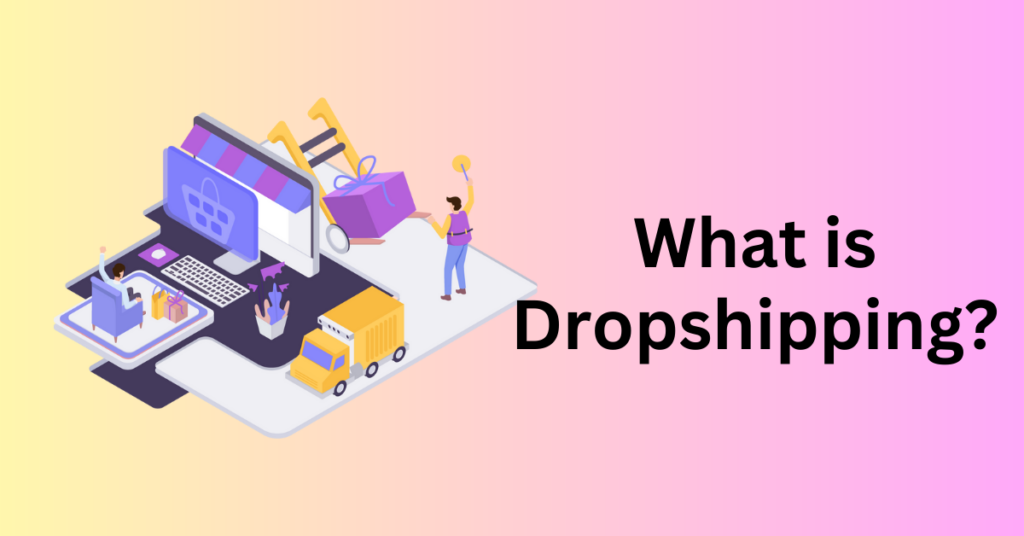 Dropshipping is slightly different from the print-on-demand model. You are sourcing the ready product from a wholesale manufacturer and reselling them as your own products.
You will set a higher retail price compared to the product cost and take the difference as your profit. Dropshipping is a relatively low-risk business model in eCommerce because you don't need to stock up on the product before knowing whether your target customers or audiences want it or not.
However, due to you sourcing directly from a dropshipping supplier, your competitors can access the same supplier source and you might end up fighting on price only. The only difference will be the value and customer service you provide, and also the offers that you craft around the product.
With dropshipping, you are not buying any inventory upfront, you only import the product list to your eCommerce store listing. Only when someone bought from you, you will then issue an order to your dropshipping supplier for them to process the order and ship it out on behave of you to your customers.
3. Selling Digital Products – Online Store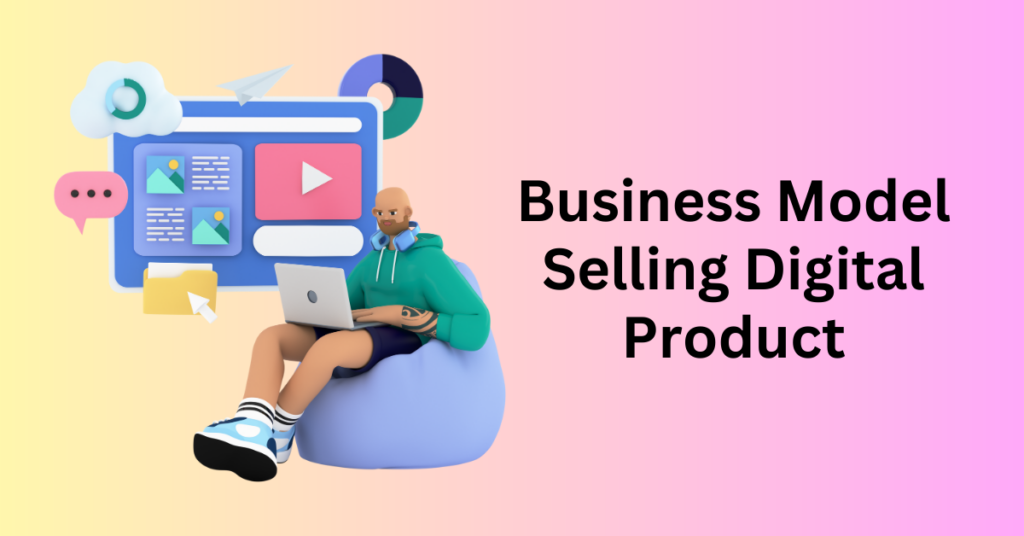 Digital products have gained popularity in recent years. It is easy to deliver and has a minimal cost to reproduce. There are many different digital products that you can sell online. Since the reproduction cost is low, you will have a healthy profit with that.
All you need is a good product, a place to store it and a fulfilment process. And after your customers bought it, they can download it themselves. And of course, you want to do your best to avoid people stealing your products and selling them since it is a digital file.
Some inspirations for digital products are:
Artwork and digital graphics
Photography and image edits
Video, music, and audio media
eBooks, blogs, and guides
Planners or other Templates
Professional services or courses
This is absolutely useful for artists or content creators that have their own designs but are not monetizing enough yet. They can sell it to the right audience online and get paid for it. One of the common marketplaces for selling digital products is Etsy or your own Shopify store.
4. Affiliate Marketing – Online Store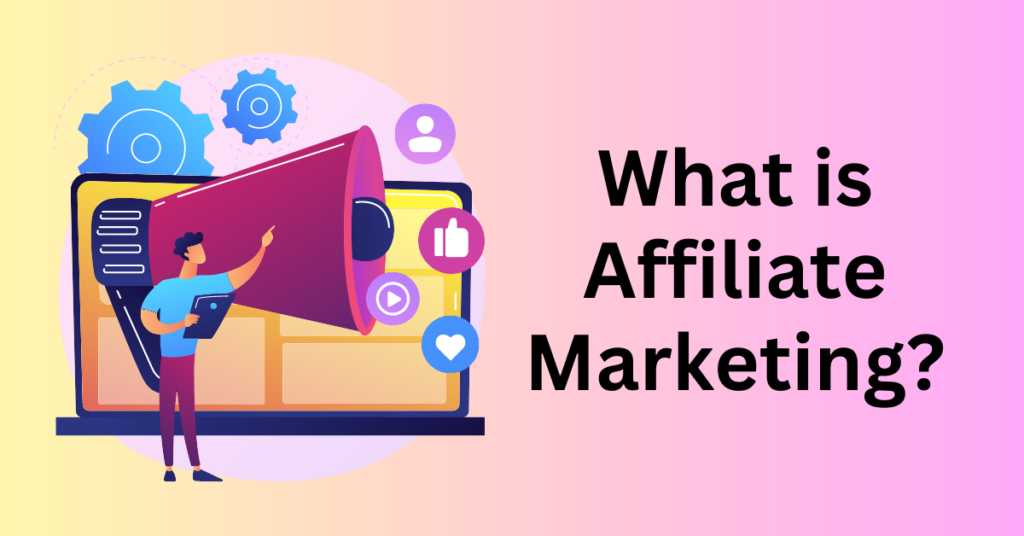 Despite all other business models, affiliate marketing is a good business model for new business owners to start online. With affiliate marketing, you are not required to develop or design your own product. Instead, you just select from the affiliate program available and sign up for their affiliate program.
There is usually no limitation on how many affiliate programs you can join and promote together. But you may want to check on the terms for the affiliate program you sign up for as things might vary for different programs.
When you sign up for an affiliate program, you will receive a personalized affiliate link with the tracking code embedded. This is so that anyone sales referred by this link will be credited to you. And you get the commissions for the sales referred.
Affiliate marketing is perfect for new business owners as you will focus on traffic generation and referring sales. The product creation part will leave to the merchant. Not only that, if you are promoting subscription services, you can get recurring commissions as long as they stay subscribed.
5. Fulfilment by Amazon (FBA) – Online Store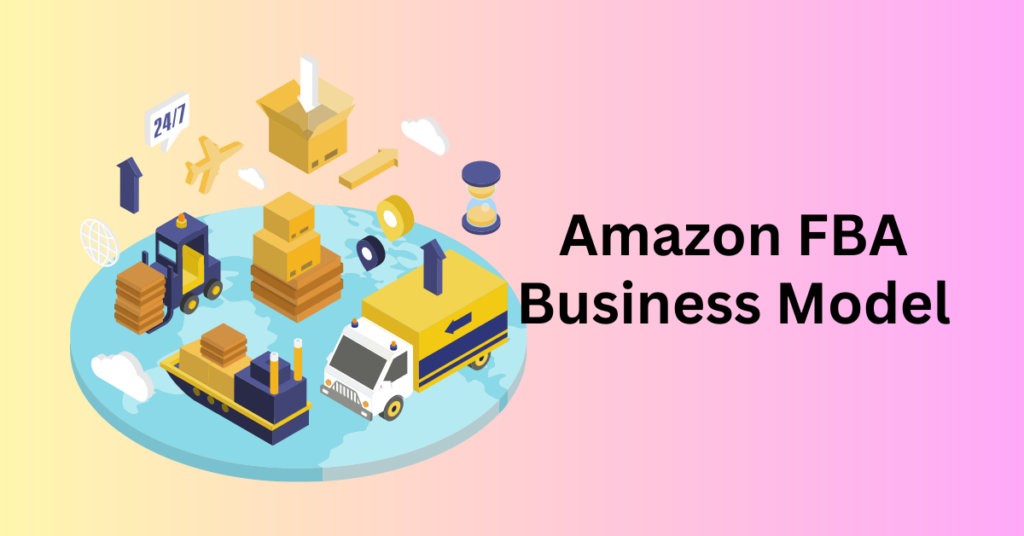 Fulfilment by Amazon or FBA is another approach where you will need to still invest in buying the stock. The only difference here would be your stock will be stored at the Amazon warehouse. When someone buys from you, Amazon will receive the order, pack the item and ship it out through Amazon's logistic network.
And of course, Amazon will charge you a small amount of fee for the storage and service.
To start an Amazon FBA business, first, create an Amazon selling account and log into Seller Central to apply for an FBA. Then, add your listings via FBA inventory. Next, understand Amazon's inventory shipping requirements and get your supplier to pack and ship to Amazon's warehouse.
How to Start Your eCommerce Online Store Business Without Inventory: Step-By-Step Guide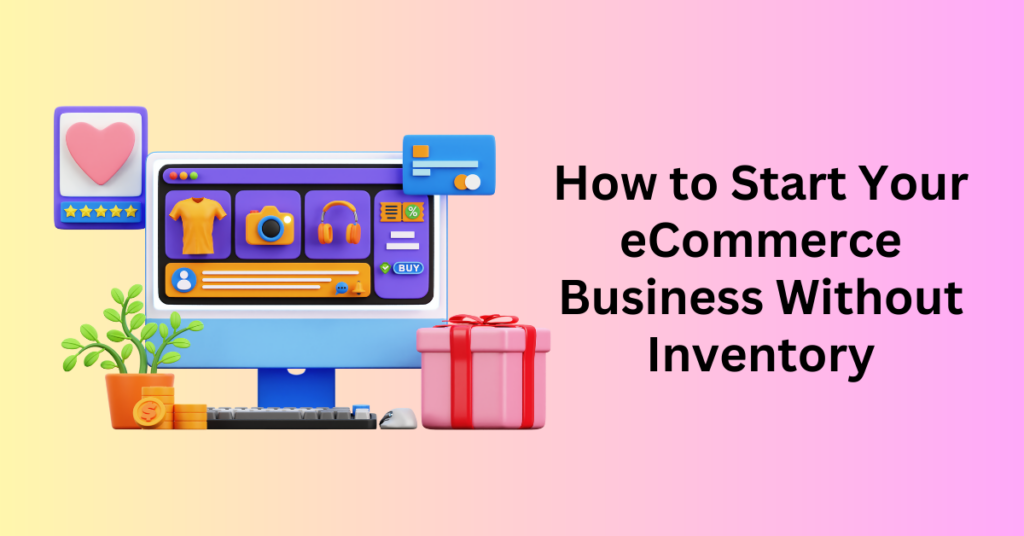 Although you don't need to keep your own inventory, there are many different elements in business that you need to take care of. For example, you need to do market research to know what your target customers want and what is trending. Next, you need to know which platform you want to sell on. Do you want to build your own online store or on a marketplace like Amazon, eBay and Etsy?
When you have your business set up, how you would like to market it? These are all the things you need to master to build a successful online business. No matter what it is, we will show you step-by-step how to start your eCommerce business without inventory.
1. Pick the Right Business Model
To start, you need to choose from the 5 business models above to see which will suit you better. The selection will largely depend on how you want to run your business.
For example, if you don't want to handle shipping and logistic issues, then digital products or affiliate marketing will be right for you. You don't need to handle or manage any fulfilment issues. This is because, for digital products, you can fulfil it via links or downloads. And for affiliate marketing, the merchant will handle that as it is their customers. They will handle any fulfilment issue for you.
If you would like to sell physical products but not hold any inventory, then print-on-demand or dropshipping will be most suitable for you. You are the middleman and your supplier will handle the fulfilment part from you. The only difference is whether you want to control the product design or not. If yes, print-on-demand is good for you.
2. Choose a Niche and Products to Sell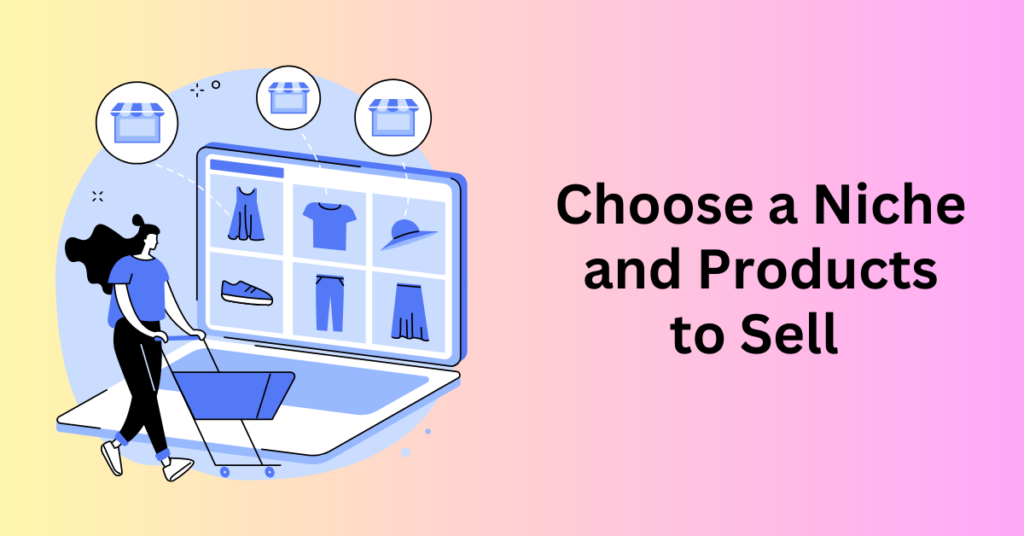 When choosing a niche, you want to choose something that you are interested in. This is because when you are starting a business, you will be working for it all time. Not only that, you are going to be the authority in the niche in order to dominate the market.
If you don't know where to start, you can search for the hobby list in Google and shortlist the hobby that you are interested in. Next, you can go to social media like Facebook, Instagram or Tiktok and see what's trending for the niche you choose. These are some good inspirations for what product you can sell.
If you see some product ads that have been running for some time and are still ongoing, this means the ads are profitable. People are buying that product.
You can also go to other tools like Google Trends and see what people are searching for and which niche is highly searchable for people in your target customer group.
3. Set Up Your eCommerce Store
Creating an eCommerce store is easy nowadays. You can create an online store with Shopify in less than an hour and connect to different dropshipping suppliers and print-on-demand service providers to automate your sales and fulfilment process.
Or if you have a WordPress website, you can also install the WooCommerce plugin and build your online store on it.
Both Shopify and WooCommerce are useful for building an online store with product management, analytics, and a sales tracking dashboard. Different apps or plugins can be installed to it to add new features as well.
Shopify Vs WooCommerce: Which is Better for Ecommerce
To build a successful online store, being professional is a must so that people can trust your business better and buy from you. This includes the custom domain name for your website. You have no choice than getting one for the WooCommerce site, but for Shopify, they do provide a myShopify subdomain.
Although Shopify provides a subdomain for free, it is advisable to get your own custom domain to stay authentic and genuine.
When building your online store, you need to always remember to include those important pages like the legal pages (Privacy policy, T&C, Return Policy), About Us, Contact Us and other useful pages.
And if you would want to sell on an eCommerce marketplace like Amazon, eBay or Etsy, it is easier to set up. This is because the entire online marketplace is built by them. All you need to do is to get your seller account ready and upload your product to it to start.
You can choose either channel to sell your products or use both the online store and marketplace options.
And click the link below if you would like to learn more about step-by-step how to create your Etsy store or launch your Shopify store.
4. Market Your Online Business
Your business will not fly if no one knows about it. You need to show your online store to more people so they can see your products and buy from you.
For organic marketing, you can implement a Search engine optimization (SEO) strategy for your online store to get it ranked for the keywords or phrases that users are searching on the search engine.
When your online store or product sales page ranks on the first page of the search engine result page, you will get more visibility for your store and also free organic traffic from potential customers that are searching for the solution.
Increasing your SEO ranking means implementing on-page SEO strategies like page titles, meta tags, fast loading speed, content structure and keyword embedding. And some other off-page SEO strategies like backlinks are important to increase your domain authority and reputation in your niche.
Besides the organic search traffic, there are also other marketing strategies that you can implement for your online store:
Content marketing
Content marketing is effective for the long term where you create content around the niche and your products. This will educate your customers and build your reputation as an expert in the industry and niche in the long run.
Just make sure that your content is engaging and entertaining enough for your potential customers to continue reading it.
Email marketing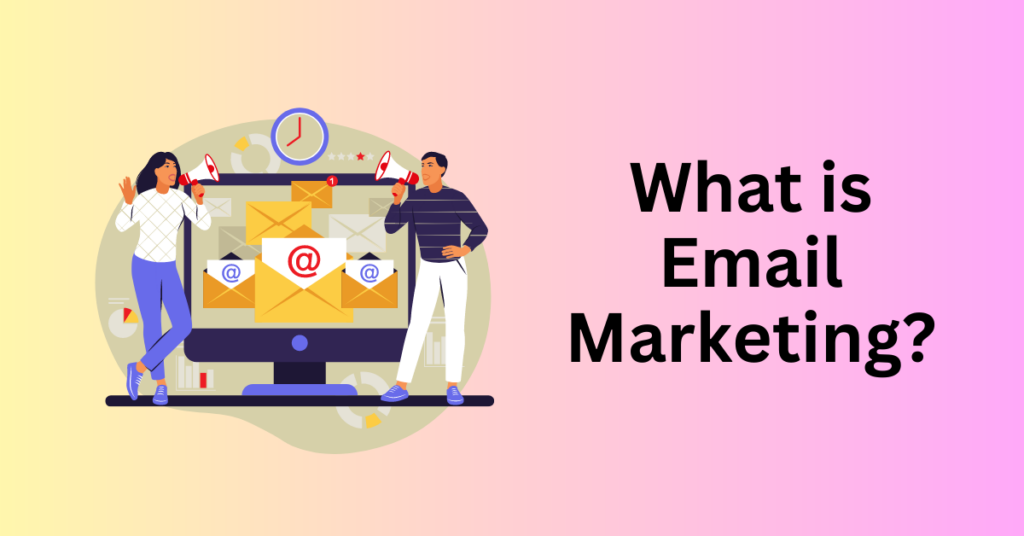 Email marketing is the most important marketing strategy for online stores. It can be used in different ways to boost your sales and grow your eCommerce business.
First of all, email marketing can be used as a regular newsletter and promotional updates for your existing customers or potential customers to get them to buy from you.
Next, email marketing can be also a good way to communicate and nurture your potential customers into paying customers. You can send them emails providing value to them to win their trust in you. People buy from people or brands they know and trust. After you build relationships with them, it will be more likely for them to buy from you again and again.
Lastly, email marketing is good for customer retention and closing. For example, someone might visit your sales page but didn't pull the trigger to buy from you. You can now email them and try to convince them to come back and complete the purchase. Clearing their doubts and sometimes offering exclusive first-time offers will encourage people to buy from you.
The same goes for the abandoned cart recovery. When someone adds to cart by didn't complete the purchase, you can email them with the info of the cart items they left behind and convince them to come back and complete the purchase.
Social media marketing
Social media is good for you to share about your product and reach your target customer groups. With social media, you can reach millions of potential customers with the right strategy. For example, when joining the right Facebook group or building your own followings on social media, you can tap into the group of people that are interested in or want your products.
You just need to build your reputation and get them to buy from you. Anyway, the key to social media marketing is still to be focused and stay consistent to produce valuable content for your potential customers to convert them into paying customers.
Influencer marketing
Influencers are people that have already congregated your target customers together as their followers. They have the traffic for the content they posted.
All you need to do is to strike a paid partnership deal with them to get them to promote your items. It can be via paid partnership based on 24-hour posts, free samples or other collaboration methods.
Paid advertising
Paid advertising is buying ad space on different platforms. You can buy ads from Google Ads to display them on Google Search Result Page, or the partner website that signs up to the Google Adsense program.
Or you can buy ads from social media like Facebook, Instagram and TikTok to show your ad content to potential customers in your niche. The power of targeting and retargeting for social media ads has made it so effective that you can target the right audience that potentially wants your products.
5. Serve Your Customer Well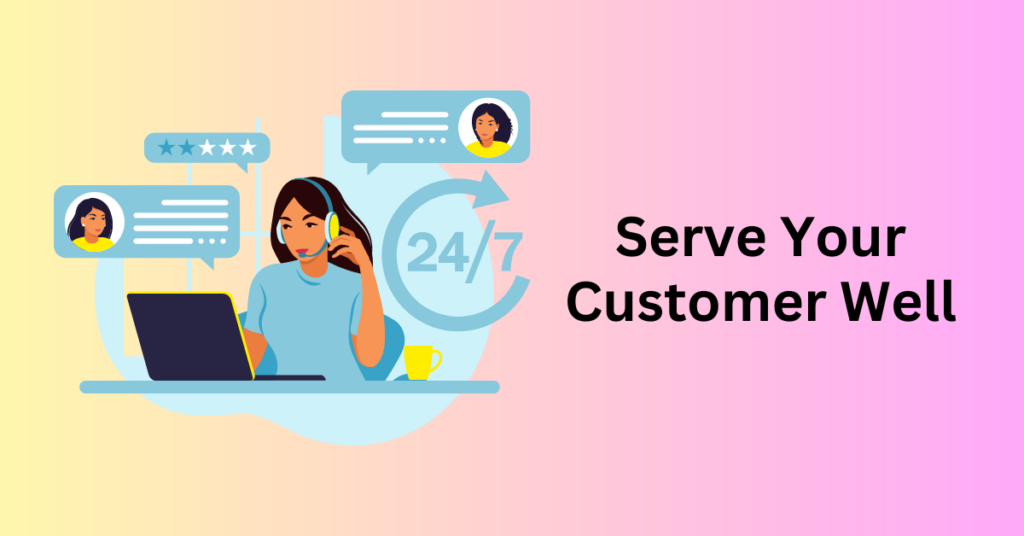 Customer experience is the most important if you want to build a long-term business. When you take care of your customer well, they will help to grow your business by becoming a recurring customer.
People are excited when they buy things online. They want to get their items as soon as possible. This is why you need to provide them with shipment tracking so they know what happened to their order.
Then, if you are dropshipping or having longer fulfilment time due to warehouse location or your supplier processing time, let them know in advance in the shipping and return policy so they will know when to expect to receive their products.
Not only that, having the policies in place will avoid disputes in future. Next, having a place for your customer to contact you like a chat area or testimonial is good for them to communicate with you and leave feedback.
Final Thought – How to Start Selling Products Online With No Inventory
Online business without inventory is a good business model for new business owners to start. It lowers the risk of investing in your inventory but not selling.
You can use this business model in the testing stage. This is to test and understand your customers before investing in white-labelling the product.
Else if you are planning to start your own print-on-demand business, you can test different designs fast to find the winning design for your niche.