Building affiliate marketing is not easy anyway. You are going to build the business from the ground. There are different ways that you can bring in traffic for your affiliate marketing campaign. It can be from paid ads, social media, influencers, or content marketing. Building an affiliate marketing website has never been so easy with the availability of website builder platforms.
Although it's said to be easier now, without the right tools and roadmap in place, it might take some time to explore it. You need to know what type of website you need for an affiliate marketing business and once it's launched, how to market it to get more traffic.
Today, we will show you exactly how it works and how to build an affiliate marketing website from scratch. Not only that, but we will be sharing also everything about affiliate marketing and what you need to do to get success.
Affiliate marketing 101
We are listening to people saying that affiliate marketing is dying. You are not going to make money doing affiliate marketing. But the fact is, we are still seeing new affiliates building successful affiliate marketing businesses daily.
As an affiliate marketer, your main goal is to direct traffic to the affiliate link and make commissions if they bought from the link. It's called affiliate marketing but not affiliate sales. The selling part will be done by the product owners while you as the affiliate marketer focus on the marketing part and create awareness about the product you are promoting.
There are many types of affiliate marketing. It can be referring to a sale, leads, sign-ups, app downloads or other goals the company want. And businesses prefer affiliate marketing compared to other marketing methods because they only pay for successful sales. They don't need to pay for ads that are not working.
And you as the affiliate marketer, will work hard promoting their products because your earnings are based on the commissions of successful referrals.
Affiliate marketing is still a growing market. But at the same time, the entry barrier is very low. Anyone can join an affiliate marketing program even for free. And of course, those who control a huge volume of traffic win.
Besides, you can use affiliate marketing to build your followings in a specific niche without requiring you to develop your own products. Or as an additional income for your business by promoting others' products. You can even make money by just sending out emails containing your affiliate links and making money with them.
What is Affiliate Marketing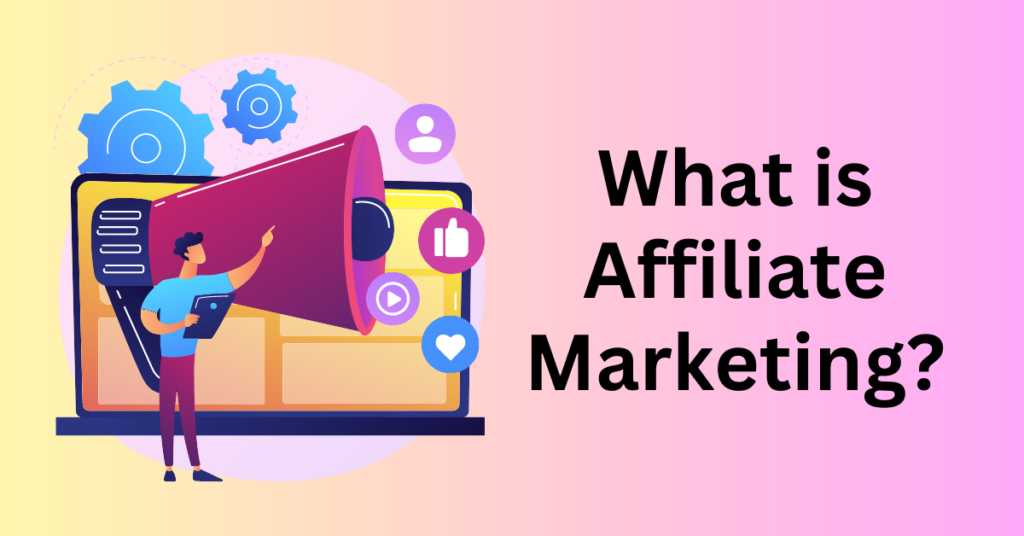 In general, there are three or four parties involved in an affiliate marketing business.
The merchant or the product owner. This is the product retailer that owns the affiliate marketing program. They will be the ones setting the rules for the commissions, rules and the sales page for the affiliate product. It can be a big company or a small startup business.
The affiliate marketer. This is where you are, to refer traffic to the products to get sales for the business. There are different traffic sources that you can create to bring traffic to the affiliate link. It can be content creation like a blog, YouTube video, or social media posts.
The target customer. This is the most important in the equation. Without customers buying the products, there is no business. Your affiliate marketing campaign will not work and all your marketing efforts will be meaningless if you don't identify who to target.
The affiliate networks. The affiliate network is not compulsory as part of the process. But it is good to have as the intermediaries between merchants and publishers. They will handle the disputes and payments between the merchant and the affiliates, reducing the risk of not getting paid on time.
Affiliate Marketing Referral Process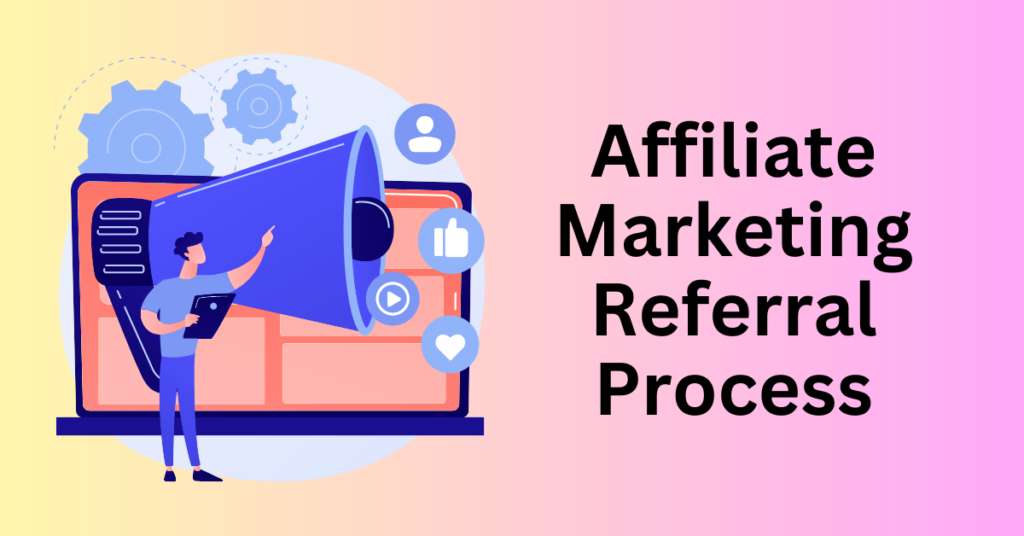 The affiliate marketing campaign starts with the merchant creating an affiliate marketing program. They can host the affiliate program by themselves, or via an affiliate network.
Then, it will get different affiliates to join its affiliate program to promote its products. For each affiliate, they will be getting a unique to keep track of the traffic and sales referred by each affiliate so they can be credited or paid commissions for the sales. To help in promoting their products, the merchant will normally provide resources like banners, images or videos to help promote their products.
Then the affiliate will start to run campaigns to bring in traffic to the affiliate link. Depending on the marketing strategy, it can be blogs, emails, social media, organic search or paid ads.
Once someone clicks on the affiliate link and makes a purchase or completes the registration, you will earn a commission. Depending on the affiliate program terms, you might be paid based on a threshold payment on a fixed period or upon withdrawal request.
Why Should You Build An Affiliate Marketing Website?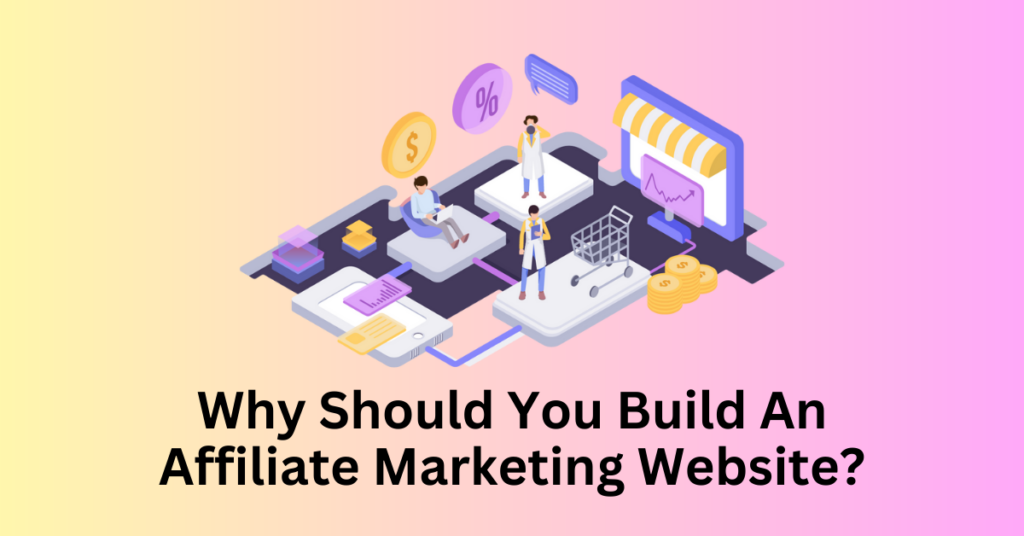 There are different types of content that you can create for your affiliate marketing business. However, we will be focusing on the benefit of an affiliate marketing website.
Passive income stream
When your affiliate marketing website starts to rank top on the search engine and has a huge following, you will get traffic coming to your website even if you stop working. As long as it ranks on the top for the right keywords, people will see your website in their search results. And once they click on the link, you will get free traffic.
There is no need to work to get them into your website. Once it's built right, you can be on holiday or sleeping, but people can still visit your website. It's not like a physical store where you need to open the shop and have your salesperson there looking after it. All you need is to make sure it's running and your traffic campaign is working.
People can buy from you anytime. Not only that, you can still get traffic from good content that you published years ago.
Works anywhere, anytime
Running an affiliate marketing business means you don't need to be physically in the office to work. If you have the right skill to get it to work, you can literally work anywhere, anytime in the world. All you need is a laptop, phone and internet access. In some cases, you don't even need your own laptop. You can access all your information from any laptop with internet access.
You can manage your teams remotely, and have your tools for content creation and marketing on the SAAS platform. Your entire business is at your fingertips. Just make sure one thing. Have your email list secured somewhere you can access it no matter what happens. That's your gold mine.
Low Starting Cost
First of all, there is no cost for you to join an affiliate marketing program. If you need to pay to join the affiliate marketing program, you better stay away from it.
And to start your own website, you can start with a self-hosting WordPress website with a shared hosting service like Bluehost to start. Bluehost is optimized for providing the best WordPress website and at the same time cost-effective. Not only that, building a WordPress website from day 1 is good because you can always scale it big without requiring you to switch to other platforms. Migration is always a headache.
Easy to Start
Building an affiliate marketing website on the WordPress CMS platform is easy. I believed and know anyone with or without experience or technical knowledge can do it too.
All you need to do is get your web hosting service, install WordPress with one-click deployment, choose your theme and start customizing your website. Finally, launch it. We will share in detail step by step how to build your WordPress website below.
Getting Organic Traffic
Compared to running paid traffic for your affiliate marketing business, having an affiliate marketing website and building content in it will help to get organic traffic to your website and affiliate link.
A blog or website is good to create content like reviews, guides, tutorials, and other content to promote your affiliate products. With WordPress, you can run your SEO strategy to optimize your content for ranking on the search engine result page.
How to Build an Affiliate Marketing Website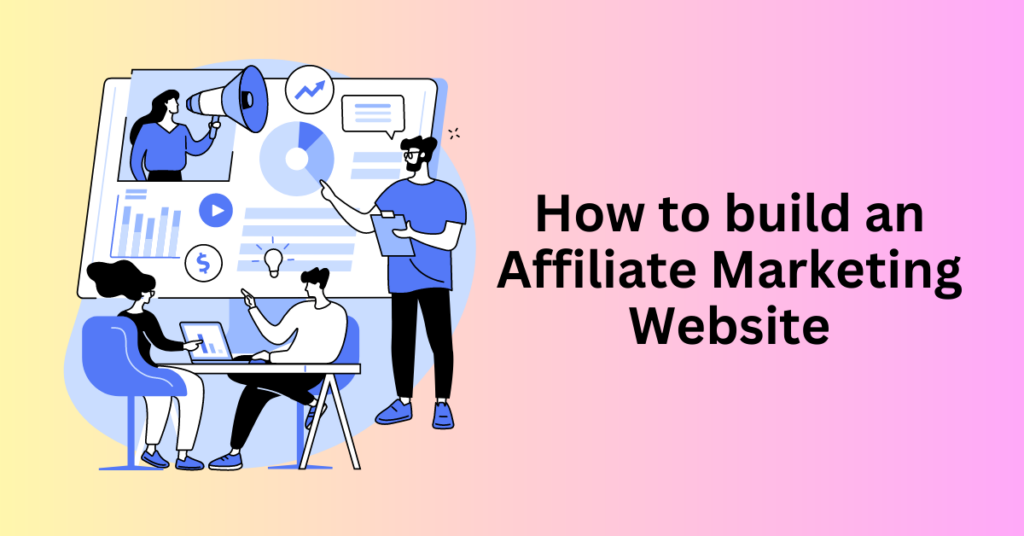 Building an affiliate marketing website can be very easy if you know the right steps and guides to do it. Don't worry if you have not done it before. I will show you step-by-step how you can start a WordPress affiliate marketing website from scratch.
Step 1: Choose your niche
Before you start, you need to know what industry or niche you want to work in. There is no perfect niche but there are some good core topics that you can focus on when choosing your niche.
When you want to choose your niche, you want something that people need and are willing to pay for a solution. There are three core markets that people constantly want. Health, wealth, and relationships.
People always have problems in one of the three core markets and are willing to spend to solve the problem. However, every business owners or marketers know this as well. This is why, if you want to dominate and win in your business you need to go niche.
Go niche means drilling down from the core topics to get something more specific and less competitive. For example, if you are working in the wealth market, you can niche down to making money online, making money with forex. And for making money online, you can further niche down to Dropshipping eCommerce, print on demand, affiliate marketing and others.
The ultimate importance should be working on a niche that you are interested in. This is because when you are building your business, you are going to work on it for the long term and is going to create content and engage with people in the niche.
Without any interest in the niche, it will be hard for you to work for it consistently and be able to resonate with the audience in the niche.
And finally, the most important is whether people are willing to spend in the niche. There is no point to dominate in a market where people are not buying or have no budget.
Step 2: Choose Your Affiliate Program
Now that you already know the niche that you want to work in, it's time to find the right affiliate program for you. You can choose either to work through an affiliate network or with the merchant directly.
Both are good if you get the right product to promote. If you are working with the right merchant and have strong ties with them, there are fewer things that you need to worry about. Else working with an affiliate network will give you less hassle when dealing with payment disputes. And also, you can get access to different products in the affiliate networks.
For example, if you are promoting the Amazon Associates program, once you are accepted as their affiliate, you will get access to most of the products on Amazon. You can promote big brands or small brands across different products on the platforms and get commissions. If you are in the tech niche, you can write a review or comparison post on different laptops from different brands. And if they bought under your links, you will get the commissions.
Other affiliate networks like ClickBank, Rakuten Advertising and ShareASale are also good for software and digital products. Getting access to their product library is better than dealing with each merchant individually.
But if you get some good products that do not offer in the affiliate networks, you can work with them directly too.
If you can prove that you can bring traffic to them, there is no harm for them to onboard you. They will only pay you based on successful sales referred anyway. All the care is whether you do something unethical to promote their products that might affect their reputations.
Step 3: Decide Your Domain Name and Find a Web Hosting Service
if you already have a website that you can use for your affiliate marketing business, great. But if you don't, you can always create one from scratch today. There are so many website builder platforms out there that you can leverage to build your own affiliate marketing website today without any coding or technical knowledge required.
if you would like to seek help to set up or build one, leave us a message our team can help with that.
Before you start, you need to decide on your business name or domain name. The URL that people type in their browser to access your website.
How To Choose Your Domain Name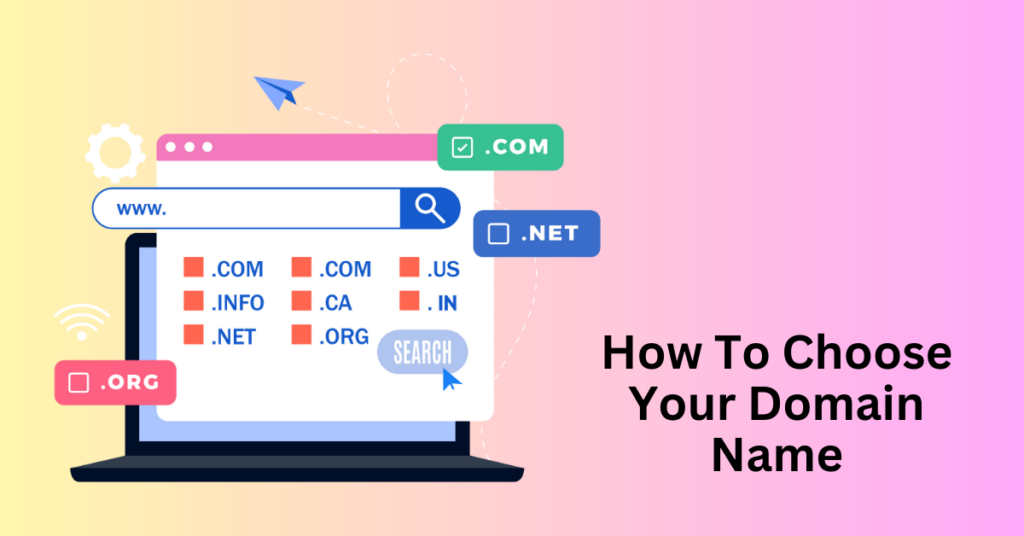 A domain name is important because it represents your company and branding. Without a proper domain name, your website will not be professional looking. Not only that, people can't remember your domain name to visit your website.
When choosing a domain name, make sure it's related to your niche and easy to remember. You can always start with the .com domain. If not available, or you want something different, you can try another extension like .io, .co.uk. or other extensions.
To check whether the domain name is good, you can visit the free tool namechk.com to check the name availability not only for the domain name but also the availability across different platforms.
When you have selected your domain name, you can go ahead and buy from a domain registrar. But make sure you check out your web hosting provider first as some plan comes with free domain.
How do You Choose a Hosting Plan?
When you are choosing your hosting provider for your WordPress website, there are some criteria that you need to look for.
First of all, the web hosting service must be reliable and fast-loading for your target customers. This can be a server within the same region or dedicated resources. The quality and location of the server will affect your website loading speed directly. Hence, be very careful about this to avoid a bad user experience.
Next, the web hosting service should be optimized for the WordPress website. This includes optimized server configuration for a WordPress website or feature link one-click deployment for a WordPress website.
Then, you may look for also web hosting provider that provides SSL certificates or CDN service as part of their service in case you want to get it in the future.
We recommend using WordPress to build your affiliate marketing website because it's easy to use and able to scale when your business grows. Besides, the coding for WordPress is optimized for SEO-friendly and lightweight making it fast for better user experience.
The only drawback would be you need to manage your hosting separately which is not very hard to get done.
And if you don't want, you can always look for other website builder platforms like Wix.
Step 4: Customize your website's theme and set up plugins
This guide will be based on the WordPress website setup.
Once you have got your domain and web hosting setup, login to your control panel for your hosting account then install WordPress using the one-click installation feature.
After your WordPress is installed, you can log in to the management dashboard. It's usually https://www.example.com/wp-admin. Replace the example with your domain name.
Once you are logged in, you can go to the sidebar and Themes to modify your website.
Install Your WordPress Theme
A WordPress theme is the skin of your website. Your website design, feel and looks will all be changed based on the theme setting. This includes your website colours, logos and typography.
There are many different themes both free and paid. You can choose one based on your website requirements. For me, I am using the Astra theme. Astra theme comes with the starter template where you can import the template that matches your website and start customizing it.
Install Your WordPress Plugins
Other than your theme, plugins are important to add features to your WordPress website. With the standard WordPress website, you will get a basic function only. Plugins are small tools designed to add functionalities to your website.
Not everyone will need the same features for their website. Hence, WordPress structure will be based on basic + plugin so that you the website owner can choose the plugin that you need.
Here are a few plugins that you should have for your affiliate marketing website.
SEO plugins like Yoast SEO or All in ONE SEO help you optimise your website to rank higher on the search engine.
Email marketing plugins like GetReponse or Mailchimp will help to integrate your email list to the autoresponder to send out your email marketing campaign automatically
Analytics plugins like Monsterinsights or Google Sitekit to read your data and analyze it to optimize your website performance.
Affiliate link management plugins like ThirstyAffiliates beautify your affiliate marketing links and add your personalization to them.
Step 5: Creating Content For Your Niche
Now that you built your website and optimized it, it's time to create content around your niche and affiliate products.
For an affiliate marketing website, you can create content like reviews, comparison posts, tutorials, guides and how-to series around the products. And to build your authority, you can also create content around your niche so your affiliate website does not look too salesy. But instead, provide value and build your reputation first before selling.
People will buy from people they trust. If they don't know you or trust you, it will be harder for them to buy from you directly. We will be using something called the sales funnel or landing page for that purpose.
Step 6: Optimize Your Website for Search Engines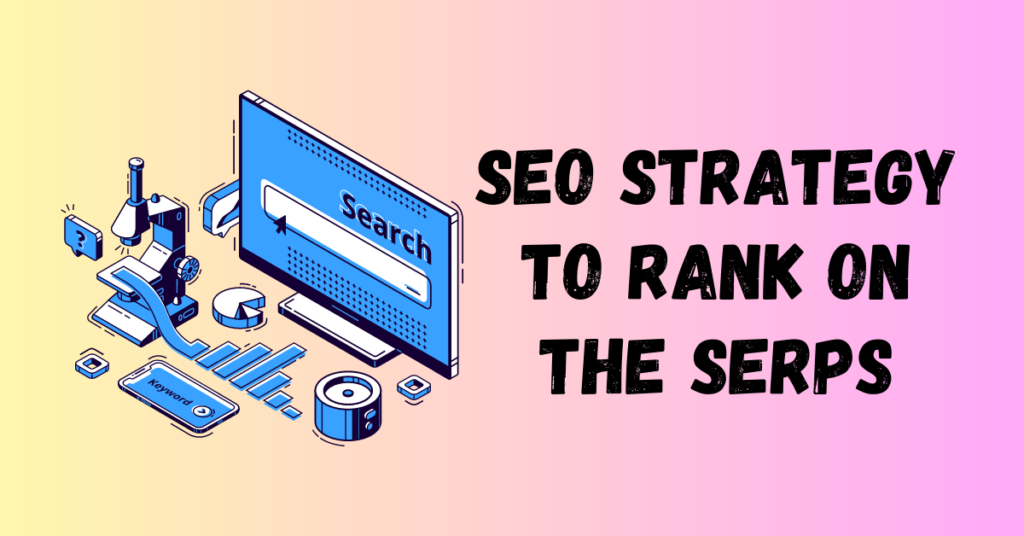 One of the uses of a website is to rank on the search engine for you to get more organic search traffic from the search engine. You can get traffic by paying for ads or running a social media content strategy. However, getting ranked on the search engine is a more sustainable way in the long term.
SEO enables search engines to find and promote your website based on the focus keywords used in your content. If your content is good and is able to help the right audience, Google and other search engines will rank your website higher for the keywords.
When people are searching for the keyword, your website will be shown at the top of the search result. To start your SEO strategy, you can use an SEO plugin like Yoast SEO to help you with this.
The SEO plugin will help to create XML sitemaps, suggestions to optimize your website based on Google ranking algorithm best practices and check for your content readability.
Read more on the WordPress SEO Strategy.
Step 7: Marketing For Your Affiliate Marketing Website
Your website will not be shown if you don't do anything. There are too many websites on the internet. You will get some visibility if it's ranked on Google. However, without any visits or backlinks, it's hard to fight with others as well.
This is why, you will need to promote your affiliate marketing website on different platforms. Remember how that retargeting ad is omnipresent after you click on it once? The same should be for your website.
You can promote your content on social media by sharing your link on your profile and in your post. You can provide value in your post and get them to click on the link if they want to know more about the topic.
Else, you can also create other content on places like YouTube, TikTok, Pinterest and so to drive traffic to your website.
Or if you have an email list, you can always share your new post or content to your list.
Step 8: Setup Your Site Analytics
Data is gold for optimizing your website and all your marketing campaigns. This is why successful marketers always emphasise the importance of running split tests to find the winning copy.
Without the live data, you won't know how your website is working and if your content getting views or not. All the data is available from your website, so why don't you read it to optimize your website?
Google Analytics and other tools like MonsterInsights are all free to use to view and optimize your content. All you need to do is to use it well. Read your data and optimize your website.
Final thoughts: How to build an affiliate marketing website
Building an affiliate marketing website does not require high technical skills or experience. But it still takes some basic skill and works to get it starts and runs.
Building a WordPress affiliate marketing website will take a couple of hours if you decide to do it.
Decide your domain name, get your hosting service, install your WordPress, customize the theme and install the plugin.
That's the basics to start and run a WordPress website. But that's the starting. It takes time and consistency to build your content and business so your affiliate marketing website will start to fly.
But like any other business, it takes time and consistency to get an affiliate website going and gain momentum.