Print-on-demand is a good business model if you don't want to keep stock and handle order shipping. While there are so many POD suppliers out there, today we are going to compare two big names in the industry, Printify vs Printful.
Both are renowned POD suppliers that had been in the business for a long time. And both provide a variety of products. However, when we dig deeper, there are some differences that we found.
And with the POD business model, one can start and build a POD business in no time. You don't need to order your stock upfront, keep inventory and most important small investment is required to start.
All you need to do is to get your design ready, choose your ecommerce platform, (either a marketplace or your own e-commerce website), promote your business, get traffic and close sales.
And in business, getting a good supplier with high-quality products, lower product costs and fast order processing is definitely one of the keys to success.
And today, we will compare two big POD suppliers out there, Printful vs Printify to see which is better.
What is Print on Demand? – Printful vs Printify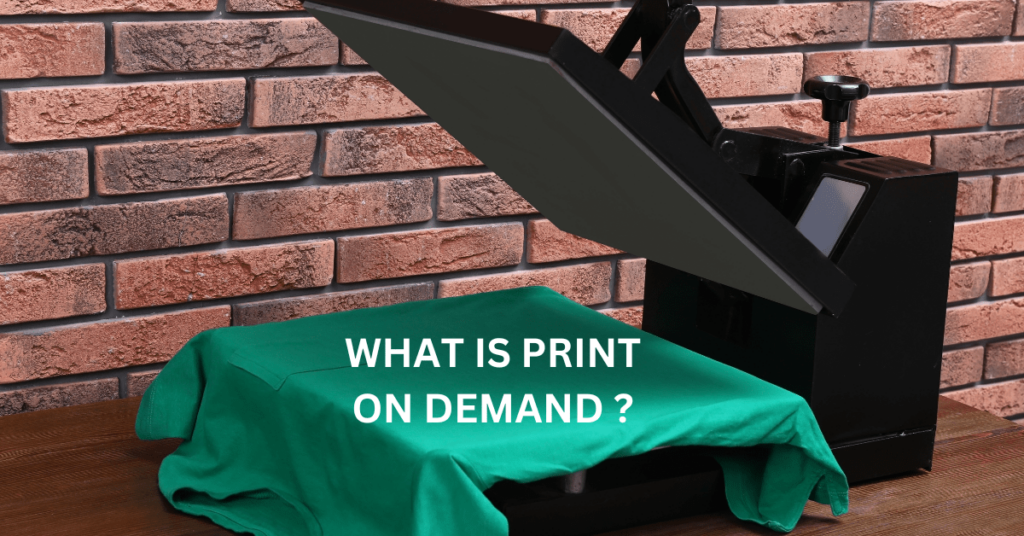 Print on Demand (POD) is a manufacturing and fulfilment process where products, typically books or clothing, are only printed and produced after an order has been placed. This method differs from traditional mass production, as it eliminates the need for large amounts of inventory, reduces waste, and allows for more customization and flexibility.
With POD, products can be printed, manufactured, and shipped directly to the customer without the need for intermediaries, resulting in a faster, more efficient, and cost-effective process.
The supplier which is mostly a print-on-demand company with a warehouse and an online platform that integrates with the dropshippers online selling channel customizes white-label products under the seller's brand or a customer's pre-made print design.
These products include caps, T-shirts, tote bags, leggings, hoodies, pillows, and curtains. This list goes on and on.
Similar to the dropshipping business model, you don't hold any inventory or pay for the products until it is sold. This makes it feasible for new business owners to start a business online with lower startup costs and test different business ideas fast as you don't need to wait for the product before selling it.
And if you already have a large group of audience, you can directly promote the POD products to them to make some money online. It's easier to create an income stream since you don't have to deal with the fulfilment process.
Read more about how to start your print-on-demand business
How To Choose a Print-On-Demand Supplier – Printful vs Printify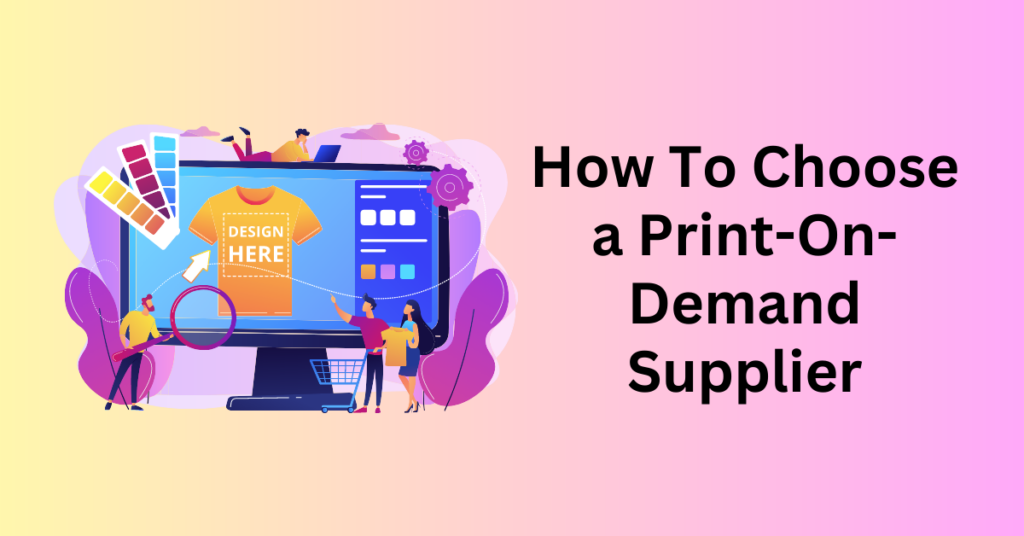 While there are so many POD suppliers out there, there are some criteria that you need to look for when choosing a good POD supplier. Below are some of the top qualities you need to look for:
1. Product Offerings
When you are launching a print-on-demand business, there is literally no limit to the product that you can sell. You might want to focus on a few products at the start, but soon when your business grows, you might want to offer more products.
This is why choosing a POD supplier that offers a wide range of product offerings is necessary to cater for your future business growth. Some common product categories include clothing, accessories, home decor, and phone cases. Consider if the supplier has the types of products you want to sell and if they offer the sizes and colours you need.
2. Print Quality
Since you are not handling the product yourself, you need to ensure the product shipped out has to be of the best quality. Else, you will be facing lots of returns and bad reviews, which is very bad for your business. The quality of the printing process is essential to the success of your product.
Different printing methods, such as Direct-to-Garment (DTG), Sublimation, Screen Printing, and Embroidery, produce different results. So, it's essential to research and compares each option. Make sure the supplier you choose offers high-quality printing options that will result in attractive, durable, and long-lasting products.
3. Shipping Options
Order processing time is one of the factors that determine customer satisfaction. It's important to choose a supplier that provides a range of options to meet your customer's needs. Make sure the supplier can deliver to your customers quickly, offers international shipping, and provides tracking information.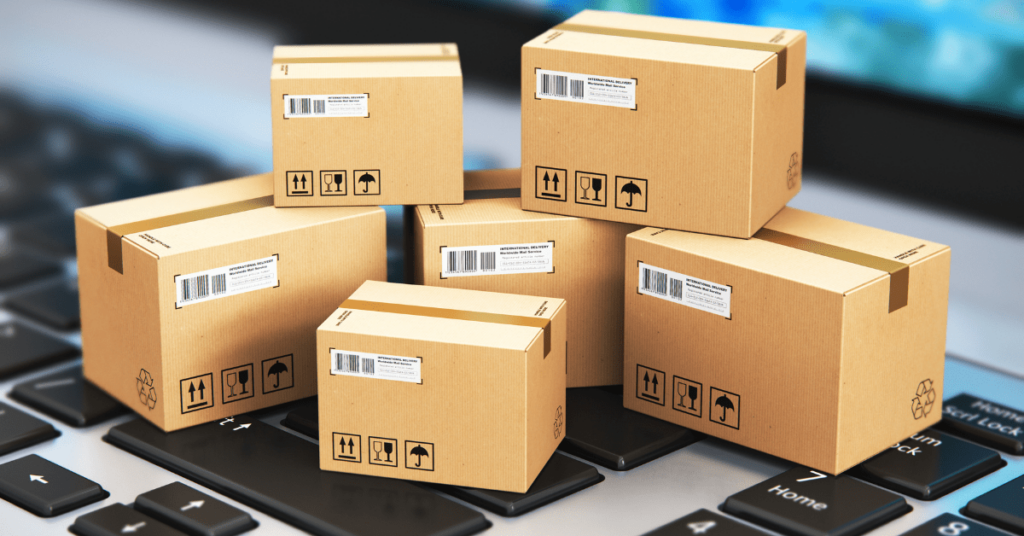 If for some special cases, you might want to include express shipping for customers that are willing to pay more in order to get the product faster.
4. Order Fulfilment speed
There is a timeframe from the order came in, you pass it to your supplier, and they process your order, print the product and ship it out. You want to have a supplier that can commit to a fast response time and short processing time.
This is very crucial, especially during the festive season when everyone is busy with lots of orders to handle. You don't want your customers to complain and cancel orders due to slow fulfilment speed. They are able to monitor the time required from the order till shipping out.
5. Customer Service
Good customer service is essential in case you encounter any issues with your orders. Consider the supplier's reputation for customer service, including response times and resolution times, and make sure they have a history of being responsive and helpful.
6. Integrations
If you use an e-commerce platform or marketplace, such as Shopify, WooCommerce, or Etsy, it's important to choose a supplier that integrates with it. This will help to automate your product management and order processing process.
For example, both Printful and Printify offer seamless integration to the Shopify store, WooCommerce store and Etsy store. Your product created on the POD supplier will synchronize with your ecommerce store instantly. And when someone orders, the order will be sent over for them to process automatically.
Not only that but when the product is shipped out, the tracking code can be updated on your commerce store as well.
This will make the ordering and fulfilment process smoother and more efficient with process automation.
7. Pricing
The cost of production is a significant factor in the success of your business. Compare prices between suppliers to ensure you are getting a fair and reasonable rate. Make sure to consider the total cost, including production costs, shipping fees, and any other additional costs.
8. Quality control
Quality control is crucial in ensuring that the products you receive meet your expectations and those of your customers. Make sure the supplier has a quality control process in place, and consider reaching out to other customers to see if they have had positive experiences with the supplier's quality control.
9. Reliability
It's essential to choose a supplier that has a good reputation and a history of delivering on time and providing high-quality products. Research the supplier's history and customer reviews to ensure they are reliable and have a history of satisfied customers.
By taking these factors into account, you can choose a POD supplier that meets your business needs and supports the success of your e-commerce store.
Printful vs Printify: How it works
How Printful works
Printful runs production houses in the USA, Mexico, and Europe. The company covers a large geographical scope to fulfil customers' orders on time. With the availability of multiple fulfilment centres, your customers will able to get their products in a shorter time.
This is the advantage of Printful as it will take a huge investment to set up all the different fulfilment centres. A new POD company will take time to reach this scale.
First of all, you will need to sign up for a Printful account and connect your ecommerce store to Printful. Then, you can start to choose the product you want to sell and upload your design.
Since you already connect your store to Printful, all the order handling will be done automatically, except for the special case where the order does not flow over.
And while you are not getting the real product sample, you will need to use the mockup generator to show your potential customers how the product will look when they are wearing or using it.
The mockup generator provides different templates for you to fit your design onto a blank product so you can show your product better. However, always remember to use high-quality images to avoid blurring.
Printful Products Offering
On Printful, it offers huge catalogues of products. In fact, over 200 products are available on the platform for you to choose from.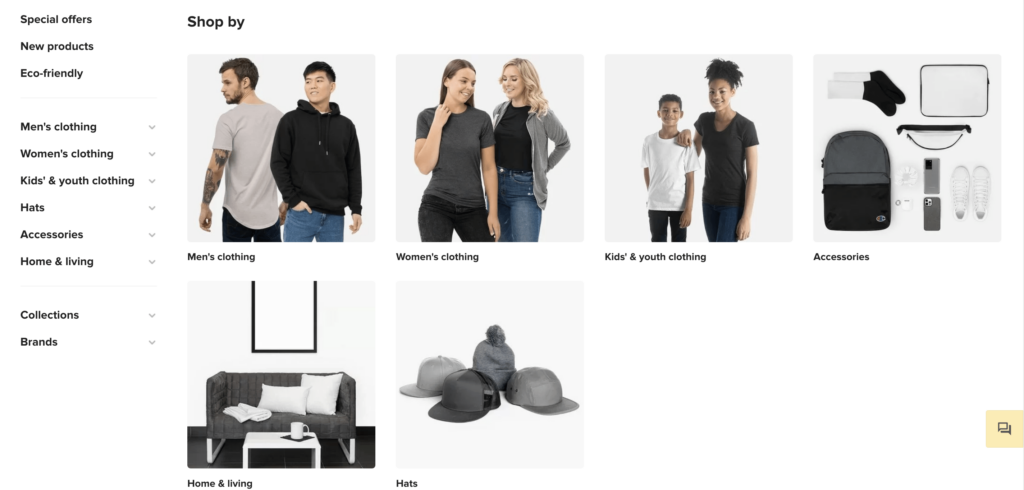 This includes
Clothing: T-shirts, Hoodies, Sweatshirts, Leggings, Shorts, Tank tops, Polo shirts, Long sleeve shirts.
Accessories: stickers, Phone cases, Bracelets, Necklaces.
Bags: Tote bags, Laptop cases, Drawstring bags, Backpacks, Fanny packs.
Home & Living: Coffee mugs, Blankets, Pillows, Posters, Canvas prints, Bean bags, Beach towels, Embroidered aprons.
Collections: Sportswear, Streetwear, Workwear, Beachwear.
You can have the entire fashion brand built with just Printful.
After putting your mockups together, Printful allows you to import all the product designs to your store.
Finally, will be promoting your store to get people to buy your products. When someone bought from you, Printful will print, pack, and ship all the orders to your customers.
As for you, you will of course need to pay them before they will process your order. Don't worry about this as you already get paid by the end customers.
How Printify works
Similar to Printful, Printify simplifies the order fulfilment process with automation.
Similarly, you will need to sign up for a Printify account to start. Then choose your product and upload your design. Printify will generate different mockups together with your basic design photo.
It has easy drag-and-drop tools that are user-friendly to beginners.
To create a 3D high-quality product image, Printify has all sorts of colour options can ever think of. There's also a rich product catalogue to work with.
When come to product offerings, as Printify works with different suppliers worldwide, it is able to provide a huge range of products as well. You can customize your print designs to appear on products such as hoodies, T-shirts, mugs, canvas prints, leggings, and so on.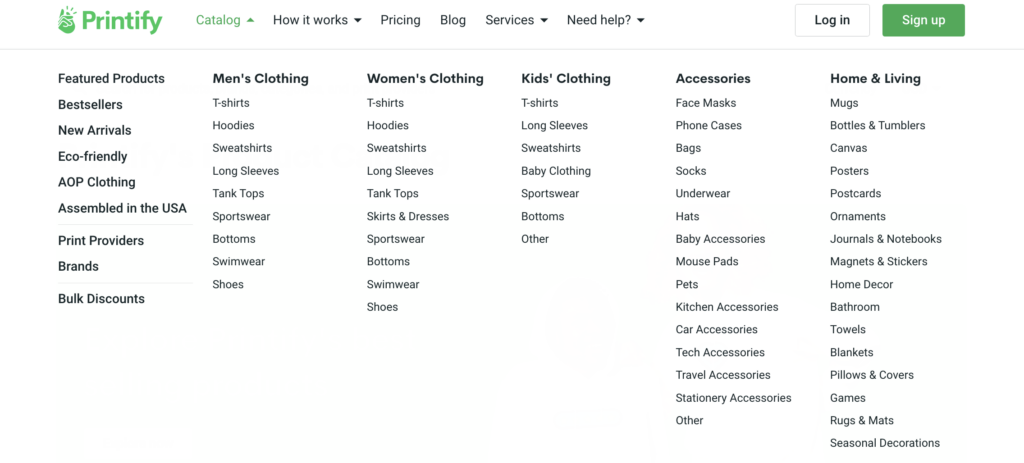 And it is transparent for you to choose your desired suppliers. And if the supplier chosen is running out of stock, you can always go for the other supplier to fulfil your products.
Whenever you make a sale, be certain that the quality control is in check and that you can track each shipment.
And finally, it's your traffic generation strategy to bring potential customers to your store.
Read more about how to start your print-on-demand business
Printify vs Printful: Pricing
Pricing is the most important for your print-on-demand business. Ideally, you should look for a lower-cost product. However, you don't want to sacrifice your product quality for a lower price.
The problem of customer complaints and bad reviews will bring more hurt to your business.
Printful's Pricing Plans
If you want to sell white-label products, Printful has a modest price for all your needs. You can request for inside labels to be tagged on any POD product you want to sell.

An inside label mostly includes the garment's size, material information, and the manufacturer's tag, or logo.
With print-on-demand, you can personalize the label to show your brand. However, this is an additional cost of $2.49 per label. You may not want to have this at the start, but when your business grows, label customization is important for branding.
Your print-on-demand product is now a branded product, instead of a white-label product with a common label.
Other services that Printful offers
Outside label – $2.49 per label
Long sleeve print- $ 5.95 per sleeve
Short sleeve print- $ 2.49 per sleeve
Embroidered logo- $2.95 per additional placement
One of the unique features of Printful is that it allows the inclusion of a welcome card in the packaging. You can design a small welcome card with your logo and include it in the packaging.
Printful allows you to create a design that captures your logo and prints it on the packing slips for free. This is a good marketing method to build relationships with your customers by including a discount code in the note that they can use in their next order.
Furthermore, you can also include other marketing items like flyers, business cards, or stickers in your packaging. All you need to do is to pay $0.75 additional per order.
When you are looking to include these marketing elements in your packaging, one thing that you definitely want to know is your numbers. How much that you are making after including these add-ons? And how many add-ons you can afford with your current price.
You can use the free profit calculator by Printful to help to understand more about your number. It shows the expected net profit based on the number of products sold. But you need to know your marketing budget, platform cost and other operating cost before calculating your unit price.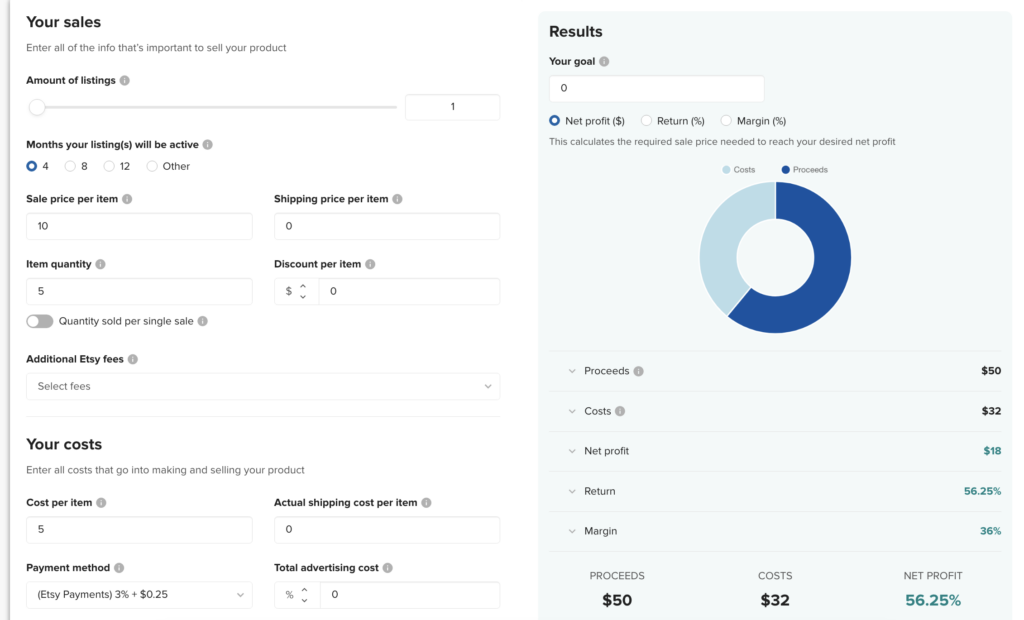 We suggest that you have at least a 30-40% profit margin so you are able to make a profit after all the costs.
Printify's Pricing Plans
Printify on the other hand has three plans. You definitely can start with the free plan, but the paid plan will have some discounts for the products.
No matter which packages you choose, you will get:
Mockup generator
Integration with selling channels such as Shopify, eBay, Etsy, and WooCommerce, among other eCommerce cart solutions.
24/7 live support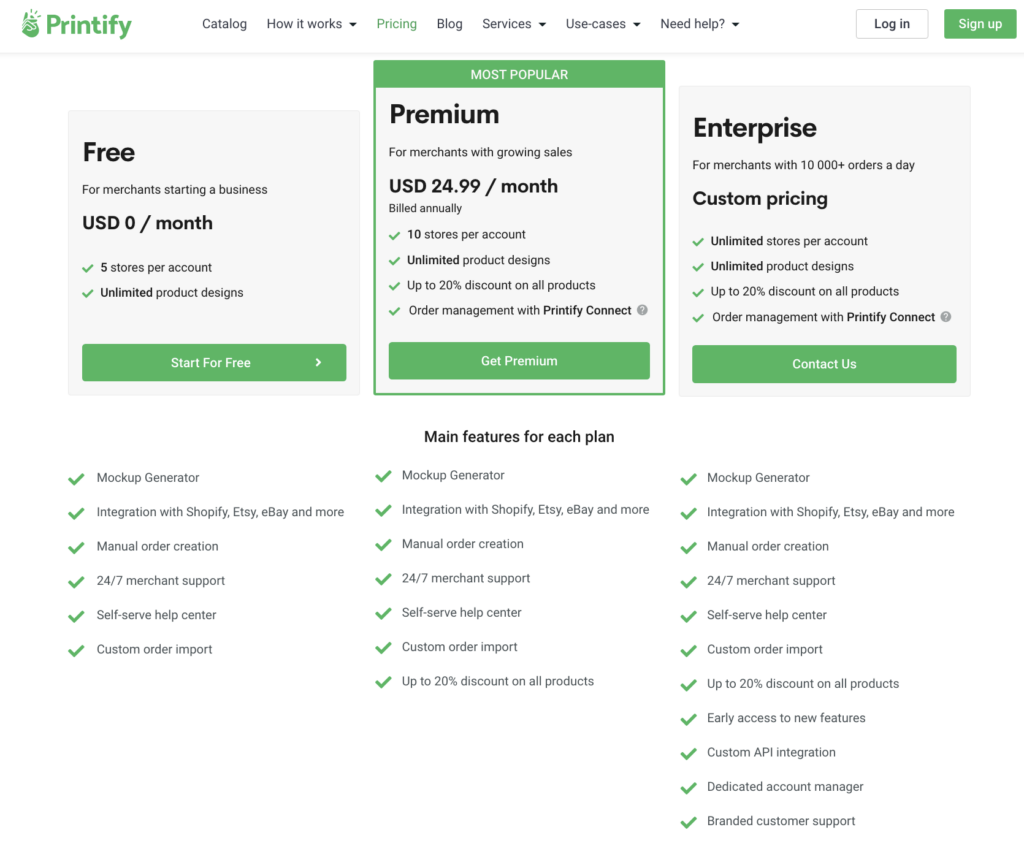 Free plan
The free plan is suitable for new business owners that don't have huge orders yet. Although it's free, there are no limits on the number of product designs that you wish to create and upload to your online store.
Not only that, you can integrate up to 5 sales channels to sell the products. But that's all that it provides.
Premium plan
When you pay for the premium plan, it costs $29 per month to subscribe. But you will be getting a 20% discount on all ordered products. This 20% is a pure profit that you can expect just by upgrading from a free to a premium plan.
And at the same time, you can connect to up to 10 stores.
Enterprise plan
As your business grows, manual orders or integration may not be able to fulfil your business requirements. Hence, Printify offers custom API integration that doesn't limit the number of stores to sync your account with.
And now you are a VIP customer, Printify will assign a dedicated account manager to support you and help to resolve any problems that you are facing. Also, if there are new features, you will be the first to experience them.
Printify vs Printful: Integrations
Both platforms have in-built APIs to help the merchant integrate with large ecommerce platforms. This is very important as you want to automate your product creation and order fulfilment process as much as you can.
Both Printify and Printful connect to large and popular marketplaces like Etsy, eBay, Shopify, BigCommerce, WooCommerce, Prestashop and Squarespace. Printful does offer some other marketplace integrations which are not available for Printify.
But that's not very important unless you plan to sell on Amazon. Only Printful supports Amazon integration, not Printify. This is because both Printful and Printify cover the most popular marketplace. 
Printify vs Printful: Fulfillment and Shipping costs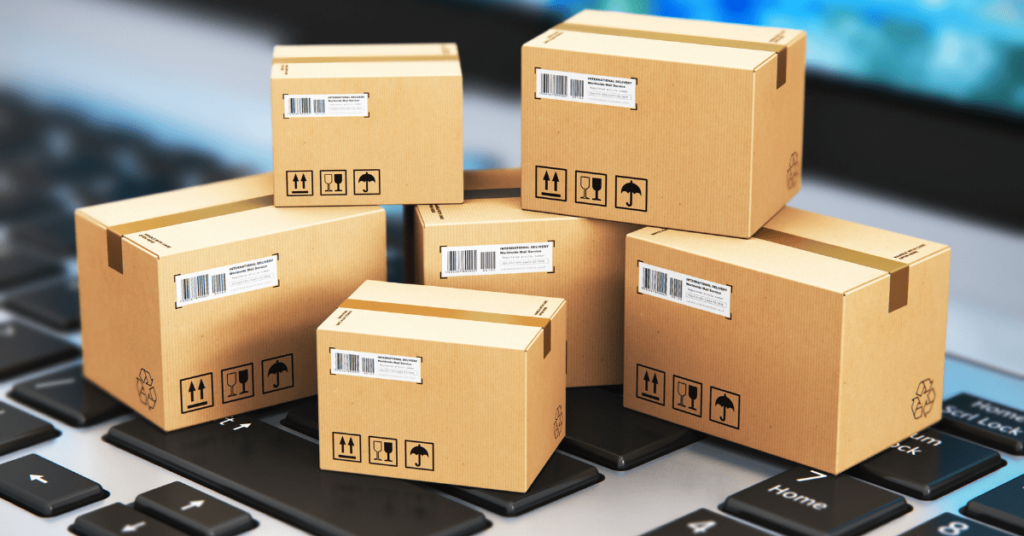 For eCommerce, it is essential to note that the faster your customers get the item, the higher the satisfaction rate. An online store is different from a physical store. People don't get to touch and feel the product when they buy it. They just buy from what they see and wait for the product to reach.
This is why the shorter waiting time, will be more favourable as their hype is still there.
Printful Shipping
For Printful, the process starts when an order is made. Then, it will take between 2-7 business days to process and make apparel products, and 2-5 business days for non-apparel products. As Printful owns the fulfilment centres, they have more control over the fulfilment process and time.
When it's ready, it will start shipping out the product. On average Printful suggests around 4 business days to reach your customers, depending on the location and the customs clearance.
And to ensure safe and fast shipping, Printful works with some of the top shipping companies including FedEx, DHL, USPS.com, and DPD. The company has a full-detailed guide on how to calculate the shipping rates.
For print products like T-shirts, long sleeve shirts, crop tops, or tank tops, this is what your customers will need to pay as shipping:
First product
USA: $3.99
Europe: $4.39
Canada: $6.49
Australia/ New Zealand: $6.99
Worldwide: $5.99
Additional product
USA: $1.25
Europe: $1.09
Canada: $1.25
Australia/ New Zealand: $1.25
Worldwide: $1.25
The shipping fees will be calculated automatically during their checkout stage. All you need to do is to set it up properly. At the same time, custom clearance fees may also apply depending on the country.
Printify Shipping
Similarly, Printify also uses top carrier companies to fulfil orders. However, it might take longer for international delivery as Printify has limited fulfilment centres.
Location
USA: 7-15 business days
Canada: 10- 15 business days
International: 10-30 days
Since Printify relies on different suppliers for the fulfilment, there is less control or information on the commitment to the product manufacturing and shipping time.
Printify vs Printful: Customer Support
When you are starting out with Printful, they offer an onboarding session for all users to teach you about how to work with them at no cost.
At the same time, Printful also works hard in providing resources and insights on how to build a successful print-on-demand business in their blog section. And if you have further questions, you can always hop on to the live chat, email or even drop them a call.
Printify on the other hand is using a slightly different approach. You can find some common FAQs at their help centre, including important topics like integrations, troubleshooting, products, payments, and mockup designs.
And like Printful, there is a huge blog about how to start and build a successful print-on-demand business. But one of the drawbacks would be the lack of 24/7 live chat.
Printify vs Printful: Product designs and quality
While both offer similar products, it is hard to decide which is better in terms of product quality. Both are trying very hard to maintain their product quality to serve the business owners best. 
However, we are looking at more business owners that prefer Printful over Printify. The reason being Printful is doing everything in-house. There is a strict quality control and process in place to ensure product quality and fulfilment.
Printify on the other hand is working with a large network of suppliers to provide the products. While it's good to have multiple suppliers to ensure your supply, sometimes it's hard to control the quality of the products. This is especially important if it's the first time you work with the supplier. It is advisable for you to order samples from different suppliers so that in future when you need to order from them, you will know their quality.
Printify vs Printful: Pros and Cons
Pros about Printful
A wide variety of product selections
The clear order fulfilment process
Custom branding options for label
Integrations to most major marketplaces and platforms
Fast processing and manufacturing time
Great quality control for in-house production
Multiple warehouses for worldwide fulfilment
Cons about Printful
Higher price for the product
Their product line is narrowed down to apparel, accessories, and homeware products only
Pros about Printify
Flexible selection of suppliers
Multiple suppliers for fulfilment during the hot season
A flexible plan for the lower product price
Huge variety of products to choose from
Integration with major marketplace and platforms
Over 200 products to choose from
Lower product cost
Cons about Printify
A limited number of integrations – including not being able to integrate with Amazon
Uneven product quality due to third-party suppliers
Customizations and branding options are limited
Printful vs Printify – Final Verdict
The print-on-demand business model is growing and will continue to grow in the coming years. Being able to venture into the business early and build your brand will be a good advantage.
With the low startup cost for the print-on-demand business model, you can start your own fashion brand in just hours and are ready to sell.
If you are unsure of how to start, you can read our post here on how to start a successful print-on-demand business.
Out of the two suppliers that we reviewed today, both are great POD suppliers, Printify vs Printful. However, when comparing side by side, it seems that Printful is having an advantage compared to Printify.
With experience in the print-on-demand industry, Printful had been streamlining the quality control and fulfilment process ensuring the best product quality for their partners.