Had you heard about the squeeze page before?
A squeeze page is a landing page built to generate more leads and grow businesses. This had been used by many businesses out there to generate leads with lower acquisition costs.
Today, we are going to share how to create a high-converting squeeze page for lead generation.
Don't worry if you are a beginner or without any experience. We are going to break it down into detailed steps so you can also build your own squeeze page today.
What is a Squeeze Page?
A squeeze page funnel is a simple but effective sales funnel for lead generation. Lead generation is a process of generating new leads into your business sales funnel.
A lead is slowly nurtured to be a buyer and then, a repeated buyer or fan of your brand or product.
In a squeeze page funnel, we want to make it as simple as possible. It shall only consist of 2 pages only. Nothing more than that. And the landing page shall only be collecting leads. Not selling. Nothing else.
Page 1 will be a landing page to share your offer and collect their contact details, and the second page would be a thank you page telling them what to expect and how to claim the offer.
On the squeeze page, it shall consist of an eye-catching headline, an opt-in form, and a call to action button in basic. Other elements like a short video explaining the lead gen offer and the testimonials can be added if required.
But, don't over-complicate it. We just want a yes from the page visitors and input their contact details. It doesn't matter if it's a short or long landing page. But you only want to collect leads in this step.
When you want to ask for something, make sure you offer something to persuade them to give what you want. Here is why you should create an offer to incentivize them to provide you with their contact details in return for the freebies you offer to them.
What is a Lead Magnet
In order to do this, you can offer them a free lead magnet. A lead magnet is something marketers offer to their visitors to exchange their contact details. The lead magnet can be an eBook, cheat sheet, webinar, report, or other things you can duplicate easily and fulfil without requiring a huge cost.
Hence, digital products or PLR products are normally lead magnets.
The ultimate secret to increasing the opt-in rate is to provide an irresistible offer and your lead magnet shall be so good that the person will definitely want it.
Why Do You Need Squeeze Pages
Every business requires new leads and potential customers to be sold to grow. It's like new blood flowing in your body. To keep business running, you will need new leads flowing in.
One of the metrics business owners shall know is how much your customer acquisition costs. Different businesses with different price-point will have different customer acquisition costs. And you would want to lower it so you can make more profit faster.
Squeeze pages are designed to collect leads at a lower cost and sometime you might get free leads by offering low pricepoint, high-value product as your lead magnet. The price paid can be used to cover some of your ad costs as well. Hence, lowering the customer acquisition cost.
When Do You Need Squeeze Pages
Well, you should use them all time. Just like drinking water, squeeze pages are like filling your body with water and keeping it flowing.
After all, lead generation is always required for a business to keep growing. And the entry point for a sales funnel will be the squeeze page. This is what we called the top of the funnel.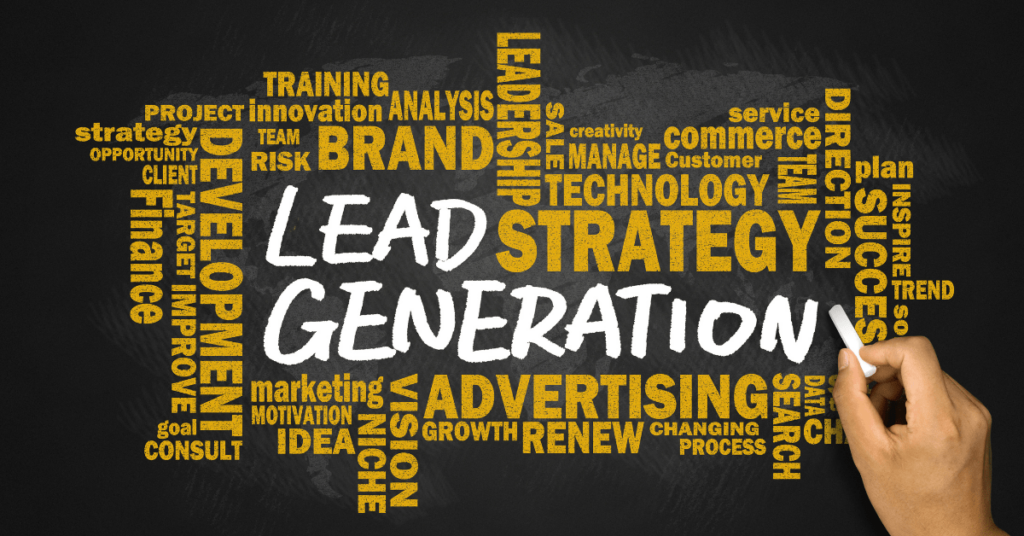 And in this step, the goal is to bring new leads into your funnels. That's no. No selling is to be done at this stage.
Why?
People at this stage are not ready to buy yet. We call people at this stage the cold traffic. They don't know you and don't trust your product/service. At this stage, you will need to nurture them and persuade them to make a future purchase.
Step 1. Identify Your Dream Customers
Before you start anything, you should know who is your target audience. And, who you want to sell your product to.
We called this process the "Dream Customer".
When you want to create any sales letter or product, you need to know who you are talking to. This is because different groups of people will be talking in different languages and having different interests.
The best way to get people to subscribe to your list is to know what they are thinking and talk to their minds directly.
So who is your dream customer?
What do they want?
What problems or struggles are they facing?
How your product/service can help to solve their problems?
What is the unique selling point that makes your dream customers must buy from you?
To create dream customers, you should list everything in detail. The more detailed list you have for a dream customer, you will have a clearer look at what they want and how you can fulfil it.
I had seen many business owners ignore this step and skip it. But please take some time to complete this. This is very important for you to understand your dream customer, be able to talk to them and make money from them.
Now after you know who to sell to, it's time to craft your offer.
Step 2. Create an Irresistible Offer
Now, you know who to target, and what you want to offer to them.
For this, we always talked about the irresistible offer. Something that is a no-brainer deal for the dream customers to say yes and take it.
Normally, it will be a free or low-ticket item offered on the squeeze page. And the value you provide will be at least 10x the cost of the offer.
It should be so good that they just have to get it.
However, people still value data privacy. Their contact details are very valuable. Even if it's a free offer, they will not give it out if they can't feel it from the landing page description.
So, other than crafting the best offer bundle for your lead magnet, you will also need to have an attention-grabbing headline and descriptions to "sell" your free offer.
How To Ask Question To Craft Your Offer
These are something you need to answer when crafting your offer.
What problem you can solve for your dream customers immediately?
What are your dream customers most concerned about when they visit your landing page?
What are they expecting to get when visiting your page?
People are impatient, and offering a long ebook or long-term solution on your landing page will not help them. Instead, think of something that is easy to implement and get results for them.
The offer you create will largely depend on the type of business that you're running. If you own a SaaS business, free trials work great. Or if you own a coaching or consulting business, free consulting calls might be the way to go. Or if you own an eCommerce business, a welcome discount or coupon might be compelling. If you sell informational products, then free ebooks or online courses would be good.
If you don't know what to offer, always spy on your competitors and model what works. You should model what works but not create something from scratch without knowing whether it works or not.
And at the same time, do not copy them as this is unethical.
Do some homework here and make a list of the top 10 competitors in your niche and analyze what they do.
What are they offering? How are they offering it? Why are they offering it?
All you need to do is Keep it simple. Craft your first offer out and test it. The data will tell you whether the offer is good. Then, optimize it when you have the trend.
Step 3. Write Your Headline & Sales Copy
Since you are not offering a physical product that people can see, touch and feel. The words you used on your squeeze page are more important than you think.
Your lead magnet offer can be the best on earth. But if the words on your squeeze page aren't persuasive, then people aren't going to opt in.
That's the hard truth.
How to write a compelling headline and sales copy for your squeeze page
The answer is simplicity and clarity. Words are used to share a message. You don't need a complicated or advanced word to look good in your copy.
Instead, make it as simple as possible for people to understand what you want to offer. And how it can help them.
An effective squeeze page will not be long or complicated — they are short and precise to the point.
The key to writing a great headline is to focus on the result that your target market wants and/or the pain that they're trying to avoid. You can be bold in making promises as well.
For example, which one of these headlines do you think would perform better?
Free 3 hours Course for SEO!
Or…
Free Course: The Underground Secret of Growing Your Traffic Without Paying For Ads Reviewed
The second headline will work better as it's specific, clear, and compelling. It's telling what to expect and which pain to avoid with this strategy.
Here's a simple formula that we recommend for the copy on your squeeze page.
[Headline] – Free Course: How to [Achieve the goals] Without [the struggle or pain]
[1 Paragraph of Detail] – I've discovered a way to [result from implementing the solution] without [the pain/struggle] and [evergreen or legitimate of the solution]
[Bullet List of Features & Benefits] – You're going to learn…
Features & Benefits 1
Features & Benefits 2
Features & Benefits 3
Features & Benefits 4
[Call-To-Action] – Get the course now, 100% free.
Step 4. Build Your Squeeze Page
Now you have your offer and sales copy ready. It's time to build the page.
Now, if you had never built a sales funnel before, you would ask. How can it be done? Do I need to hire an expert for this?
Luckily, there are so many sales funnel builders out there like GetResponse and Clickfunnels where you can build a complete sales funnel with email list management.
To start building, you first choose a proven template that suits your product and branding, then make sure the design is simple and clean. The call to action button is easy to click. And most important, the links are all working fine.
You may read more on how to build the high-converting squeeze page here.
Now you had the squeeze page funnel ready, it's time to drive traffic to it.
Step 5. Drive Organic & Paid Traffic
Now you have the entire squeeze page funnel set up and ready to launch. It's time to drive traffic to it now. It's like when you have a shop fully renovated and ready to open. How you want to get more people to your shop.
In the online world, there are two fundamental ways to do this.
Organic traffic
Paid traffic
And you shall do both of them.
Paid traffic is a good way to bring traffic to your squeeze page funnel fast but it will depend on your ads budget. Once your budget is fully used or you stop paying for the ads. Everything will stop.
Hence, at the same time, you shall focus on paid while building organic traffic. The organic traffic method is a relatively long-term method as once you are ranked in Google or another search engine. People will keep visiting your site as long as you are still in the top place.
We highly recommend picking up Russell Brunson's free book (which hit the New York Times bestseller list!!), Traffic Secrets.
In it, he doesn't just talk about how to drive traffic to your squeeze page, but to any sales funnel that you're trying to promote.
His strategies are evergreen, they work for any entrepreneur in any market (regardless of budget or experience), and they are making a big difference in people's businesses.
Step 6. Test, Iterate, and Repeat
Now you had launched your squeeze page funnel and got some results. It's time to study the data and see how to optimize it.
This is a very important part of creating any marketing campaign online. Most professional digital marketers still practice this although they are very experienced.
Why?
Market reaction is sometimes less predictable. What works for one campaign may not work for another one. Or even the theme colour does affect the conversion rate as well.
Your first version might not have the high conversion rate that you were hoping for. You should understand that the more you learn about the market. The better you can craft your copy and landing page.
We basically looking at a 5-10% conversion rate at a minimum. However, this will largely depend on the traffic that you're considering.
Paid traffic might convert better because of the pre-framing in the advertisement while organic traffic might convert worse because they're hitting it cold.
This might seem like a tedious process to keep testing for the best combinations. But this is what all successful entrepreneurs follow and practice.
The key to success is to launch, test, optimize, test, and optimize again until you get the winning copy.