Search Engine Optimization (SEO) is a set of techniques that website owners and digital marketers use to improve the visibility and ranking of their website or web pages in search engine results pages (SERPs). The goal of SEO is to get organic traffic to your website. This is done by increasing its relevance and credibility to search engines like Google, Bing, and Yahoo. If you run a WordPress website, we are going to share the best WordPress SEO hacks to increase your SEO ranking.
SEO is a very important marketing strategy for all websites to get organic traffic. Once you are ranked for the keywords, you will be getting organic traffic. In addition, this is very useful for the long term as you will not need to pay for ads to get this traffic. 
Today, we will be sharing the WordPress SEO strategy to improve your SEO and get more organic traffic to your website.
What is WordPress SEO?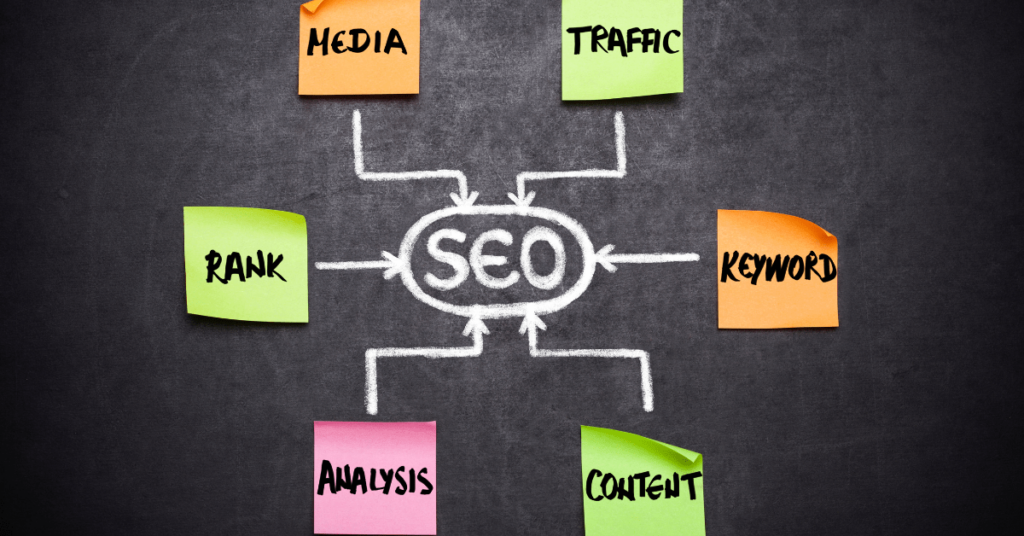 SEO is a strategy that website owners or digital marketers implement to rank higher in search engines to get more organic traffic.
SEO is not about tricking Google or another search engine to rank. It is a formula to optimize your website so that it will be easier for search engines to index and rank your website based on the target keywords.
Google is the largest search engine that processes hundreds of thousands of searches every second. By ranking top on the highly searched keywords, you will appear on the first page of the search result and get free clicks to your website. 
Read more on how to start a WordPress website
Why You Should Use WordPress SEO
Search engines are one of the biggest sources of organic traffic for most websites.
And since it's an algorithm that determines how Google and other search engines rank your websites for the keywords and topics, there is a clue to hack the system and rank higher than your competitors.
This is what we call SEO strategy.
The strategy to optimize your content in order for your website to rank higher in the search result. Not only that, SEO helps to drive traffic to a website by improving its visibility in search engine results. The higher a website ranks in search results, the more likely that people will click through to the website. Increased website traffic can lead to more leads, conversions, and revenue.
Not only that, good SEO practices include making a website easy to navigate, mobile-friendly, and fast-loading. These factors all contribute to a better user experience, which can lead to longer visit durations, lower bounce rates, and higher engagement.
When a website ranks highly in search results, it is seen as more credible and trustworthy. This is because search engines like Google only want to show the best and most relevant results to their users. By optimizing a website for search engines, businesses can build credibility and trust with potential customers.
Compared to other forms of digital marketing, such as paid advertising, SEO can be a cost-effective way to drive traffic and leads to a website. While there may be some upfront costs associated with SEO, the long-term benefits can be significant.
Basics of WordPress SEO
There are three main types of SEO :
On-page SEO: This refers to optimizing the content and structure of individual web pages on a website, such as using relevant keywords, meta descriptions, and internal linking.
Off-page SEO: This refers to improving a website's external links and social media presence, such as building backlinks from high-authority websites and sharing content on social media platforms.
Technical SEO: This refers to optimizing the technical aspects of a website, such as its URL structure, sitemap, and page speed, to make it more accessible to search engines.
We will focus on the technical and on-page SEO for this post. You don't need to be a technical expert to implement these techniques. Just follow the guide and optimize your website to help it to rank.
And if you have a WordPress website, you definitely want to finish this post. 
Read more on how to start a WordPress website
1. SEO-Friendly URL Structures in WordPress
URL is the first impression that people have when they visit your website. You want to make it easy to understand, not only for humans but also by the search engine.
Your URL needs to be able to explain your domain name and the page they are visiting. A good example of SEO friendly URL shall be:
https://www.yourdomainname.com/post-title
From the URL itself, the user will be able to guess what the page is talking about. Instead, if your URL is like this:
https://www.yourdomainname.com/1234
https://www.yourdomainname.com/?p=1234
In this case, people or even the search engine will be having a hard time knowing what is that page for without visiting it. 
Using an SEO-friendly permalink structure will help the search engine to be able to index and rank your page better. One of the keys to the ranking algorithm is how easy it is for people to visit your page.
WordPress provides different Permalink structures in the setting. From the left sidebar, click on the Settings » Permalinks. Here, you can see different permalinks structure for our page. We suggest keeping it simple and using the Post Name permalink structure.
However, if your website is up and running for over 6 months, you should first read your SEO ranking data before deciding whether to change the permalink structure. This is because changing the URL might affect your current SEO ranking for those keywords that you already ranked. 
2. WWW vs non-WWW domain name
If you are using the internet for some time, you should notice that most website comes with the WWW. (https://www.yourdomainname.com)in the domain name. But, if you don't type in the WWW. (https://yourdomainname.com)when browsing a website, it will still work.
As a user, it may seem to be the same, but it's not the case for the search engine. The WWW and non-WWW websites are both two different websites. First of all, you want both to work, but you need to choose one to focus on.
You can set your preference by visiting the Settings » General page. Add your preferred URL in both the 'WordPress Address' and 'Site Address' fields.
No matter which one you are using, there is not much difference from an SEO ranking standpoint. You just need to choose one and focus on that for every link or off-page strategy that you implement.
3. Using A WordPress SEO plugin
An SEO plugin is a must if you want to master technical and on-page SEO. A plugin will help to optimize your website structure and elements in your blog posts to optimize for the target keywords that you want to rank for.
When it comes to WordPress SEO plugins, two of the most popular ones: All in One SEO (AIOSEO) and Yoast SEO.
AIOSEO and Yoast SEO are both popular WordPress plugins that help users optimize their website content for search engines. While both offer similar functionalities, there are some differences between the two.
User Interface
AIOSEO has a more user-friendly interface that is easy to navigate and use. It offers a simple setup process and a streamlined interface that makes it easy to use even for beginners. Yoast SEO, on the other hand, has a more complex user interface. It may take some time to get used to. It has many advanced settings that may overwhelm some users. However, it also offers more customization options for those who want them.
Features
Yoast SEO has a more comprehensive set of features compared to AIOSEO. Some of its advanced features include a content analysis tool, a snippet editor that allows users to customize how their site appears in search results, and an internal linking suggestion tool that helps users optimize their site's structure. AIOSEO, on the other hand, has a more lightweight set of features but still offers all the basic SEO tools that users need. This includes XML sitemap creation, keyword optimization, and meta descriptions.
Customization
Both AIOSEO and Yoast SEO offer some level of customization. However, Yoast SEO offers more options for users to tweak and fine-tune their SEO settings. It offers advanced options for things like breadcrumbs, robots.txt, and permalink structures, among others. AIOSEO, on the other hand, offers fewer customization options, which may be beneficial for users who don't want to be overwhelmed with too many choices.
Performance
Both plugins are optimized for speed and performance, but AIOSEO is designed to be more lightweight and fast compared to Yoast SEO. This may be an advantage for users who are looking for a plugin that won't slow down their site or take up too much memory.
Ultimately, the choice between AIOSEO and Yoast SEO depends on the specific needs and preferences of the user. Users who are looking for a simple, easy-to-use plugin may prefer AIOSEO, while users who want more advanced customization options may prefer Yoast SEO.
4. Add XML Sitemaps in WordPress SEO
An XML sitemap is a file that lists all the pages and content on a website in a structured format that search engines can easily understand. It provides search engines with important information about a website's content. This includes the last time it was updated, how often it changes, and the priority of each page.
XML sitemaps can help search engines crawl and index a website more effectively. Not only that, it can improve a site's visibility in search results. XML sitemaps are typically created using specialized tools or plugins and uploaded to a website's root directory, where search engines can easily find them.
If you are using an SEO plugin like Yoast SEO, you just need to enable the XML sitemap feature. Then, it will create the XML Sitemap automatically.
You can check your XML sitemap at: https://yourdomain.com/sitemap_index.xml
After you have the XML sitemap, you will need to submit it to Google for it to be able to crawl and index your website.
5. Submit Your Site to Google Search Console
Google Search Console, also known as Webmaster Tools, is a set of tools by Google for website owners to understand how their websites work on the search engine.
Some of the main features of Google Search Console include:
Performance reports
These reports provide website owners with insights into how their site is performing in Google search results. They show data on impressions, clicks, click-through rates (CTR), and average position for specific search queries and pages on the site.
URL inspection
This tool allows website owners to test how Google crawls and indexes specific pages on their site. It can help identify indexing or crawling issues, which can then be fixed to improve the site's visibility in search results.
Sitemaps
Website owners can submit XML sitemaps to Google Search Console to help Google understand the structure of their site and what pages they consider to be important.
Mobile usability
This report shows website owners how their site performs on mobile devices and identifies any issues that may affect user experience on these devices.
Security issues
Google Search Console can alert website owners to security issues on their site, such as hacking or malware, that could negatively affect the site's performance in search results.
Manual actions
If Google identifies any issues on a site that violate its webmaster guidelines, it may issue a manual action against the site. The Manual Actions report in Google Search Console can help website owners identify these issues and take corrective action to resolve them.
All this information helps you understand what's working on your site and what's not. You can then plan your content strategy accordingly.
To submit your website, you need to first sign in with your Google account and verify the site ownership.
Then, you will be given an HTML tag for you to insert into your website so the Search Console tool can collect the data from your website.
Once you have added your website to Google Search Console, click on the Sitemap from the left menu and then paste the last part of the sitemap URL.
Click on the submit button to save your changes.
Google Search Console will now check your sitemap and use it to improve your website's crawling. It might take some time for it to finish crawling your website. You will be able to see some statistics about your sitemap shortly.
Aside from Google Search Console, we also recommend that you submit your website to other popular search engines like Bing, Yahoo, DuckDuckGo, and others.
6. Optimizing Your Blog Posts for WordPress SEO
Since you have the SEO plugin installed, you should see the SEO section at the bottom of every page. This is the guide from the SEO plugin to optimize your post based on the target keyword you want to rank for. 
In general, these are some elements in the blog posts that you need to optimize to rank higher in search engine results pages (SERPs) and drive more traffic to your website.
Keyword Research
Keyword research is the foundation of SEO optimization. It helps you identify the words and phrases your target audience is using to search for content related to your blog post. By including these keywords and phrases in your blog post, you increase your chances of ranking higher in search results. Use tools like Google Keyword Planner, Ubersuggest, and SEMrush to conduct keyword research.
Optimize Your Title Tag
Your title tag is the first thing search engines and readers see when they come across your blog post. Use your main keyword at the beginning of your title tag and make sure it accurately reflects the content of your post. Your title tag should be between 50-60 characters to ensure it displays correctly in search results.
Optimize Your Meta Description
Your meta description is the short summary of your blog post that appears in search engine results. It should accurately describe the content of your post and include your target keywords. Keep your meta description between 155-160 characters to ensure it displays correctly in search results.
Use Header Tags
Header tags (H1, H2, H3, etc.) are used to structure your content and make it more readable for your readers. They also help search engines understand the hierarchy of your content. Use your target keywords in your H1 tag and use H2 and H3 tags for subheadings.
Use Internal and External Links
Linking to relevant content on your own website (internal linking) and to other high-authority websites (external linking) can help boost your SEO. It helps search engines understand the context of your content and provides your readers with additional resources and information.
Optimize Your Images
Use descriptive file names and alt text for your images to make them more accessible and understandable for search engines. This helps your images rank higher in image search results and can also drive traffic to your website.
Optimize Your URL
Use short, descriptive, and keyword-rich URLs that accurately reflect the content of your blog post. Avoid using numbers, symbols, and special characters in your URLs, as they can make them difficult to read and understand.
7. Keyword Research for Your WordPress SEO
Many people keep posting but not getting ranked for high-quality keywords because they don't research the topic that they are writing about.
They don't know what people are searching for and which keywords are getting high search volume. Instead, they can use the free tools available out there to start their keyword research.
Keyword research is a research technique used by content creators and SEO experts. Keyword research enables you to get highly searched keywords with low competition so that it is easier for you to rank for those keywords.
When you have the list of the keywords that you want to rank, you will want to optimize your posts to focus on those keywords to get rank higher on that keywords.
To do this, there are a few keyword research tools out there, both free and paid. You can start with Google Keyword Planner and Ubersuggest for free. And get more data with SEMRush or Aherfs. You can see what people are searching and how you and your competitors are ranking for.
Final Thoughts – 7 WordPress SEO Hacks To Rank in Search Engine
Optimizing your blog posts for SEO is a continuous process that requires consistent effort and attention to detail. By following these tips, you can create blog posts that rank higher in search results, drive more traffic to your website, and ultimately help you achieve your business goals.