Digital marketing for real estate is one of the most effective ways to reach potential buyers. Digital marketing has been transforming many businesses with the online lead generation process. With a proper Digital Marketing Plan For Real Estate, now you can reach more people from different locations interested in your property.
In order to create a successful digital marketing plan for real estate, you must first know your dream customer. Based on the location, type of property, and property price, you can target the right audience properly.
And today, we will share with you the details on how to create a digital marketing strategy including the sales funnel to turn visitors into leads.
Join Our Free 5-day Lead Challenge Now!
Step 1. Start With The End in Mind – Digital Marketing for Real Estate
When everyone is talking about bringing their business online, using digital marketing to grow and scale their business. What is it actually about?
Let's be specific and answer this first.
With digital marketing, you can either collect more leads (potential buyers) that you can share if you have any new property available. At the same time, build brand awareness, where you appear in front of them frequently. Building relationships with them, so that when they need to buy a property, they will think of you.
Let me share my experience, I just bought a house early this year. And how do I choose a real estate agent? I ended up buying with an agent that I interact with online 3 years ago. Out of all the agents selling in the same location.
Why?
In these 3 years, she will always post about the latest property update, sharing the latest trend. And because I know and trust her, I finally bought the unit from her. We didn't interact at all, but just look at the content she posted online explaining different properties.
What Does A Lead Mean To You
Are you targeting a first-time homebuyer, investors looking for investment opportunities or a property owner that is looking to sell their units?
No matter which is your main target, you need to decide before starting to design your digital marketing strategy.
So, the first question is here. Who is your dream customer?
You need to be crystal clear about who you want to serve. Once you know who you serve, the next thing we need to figure out is how you're going to turn someone into a "lead".
Imagine your dream customer visiting your website or landing page. How do you want to capture their contact details or get them to contact you instead?
If you're using a traditional website, it rarely happens.
Why?
A traditional website is like a brochure with lots of things on the homepage. They are going to explore the page, click on the navigations, links and so on. Get confused and then leave your site.
Most websites act more like brick walls than anything…
A sales funnel, on the other hand, is a guided experience that you are guiding the visitors, your dream customer, from entering the first step of the funnel to the final step. And in each step, they will only need to make a simple decision.
Every element in the sales funnel, the header, subheader, image/video, CTA button, and contact form are optimized to guide the person toward conversion. In this case, the lead funnel is to give you their contact information.
Join Our Free 5-day Lead Challenge Now!
But what makes a sales funnel different from a typical website?
There are a few key differences…
A typical website has a navigation bar in the main menu. Normally on the top right of the page. This allows people to visit other pages on your website and browse your website as though it's a digital brochure. However, a sales funnel doesn't have that. Why? Because we want to eliminate any unnecessary distraction on the page and let them take one very specific action.
Focused
A sales funnel is far more focused than a website. People have short attention spans. While a website might have different pages offering different services, every page of a sales funnel is chronological (must be clicked through to access) and focused on offering a single service. You know exactly where they are going next for a sales funnel.
Experiential
A sales funnel is all about the user experience you're creating for the visitor. You need to think about the user journey and how they will read your headline, subheadline, and sales letter and reach your order form. How will you bring them to the page? And then why will they give you their contact information or call you directly?
In other words, sales funnels are like your virtual salesman, guiding your visitors.
Hence, it is far more effective.
In the next step, we'll show you how to build your real estate sales funnel. But before that, just bear in mind that you need a sales funnel… not a website.
Additionally, you're going to need a way to drive traffic to your funnel and convert them into leads and then, pay customers or recurring customers.
This first step is just about understanding the entire process from a high level.
Step 2. Build Your Funnel – Digital Marketing for Real Estate
Time to start the work. Let's build your sales funnel!
First, go here to create a free ClickFunnels account.
Choosing Funnel Type
You'll then be asked some questions about the type of funnel you're wanting to build. Click on "Sell Your Product."
Then "Sales Funnel."
And then, give your sales funnel a name! I gave my example the name "new property listings" because I'm going to try and attract homeowners who are looking to sell their houses.
Select the Funnel Template
Once you've entered that information, you'll be able to choose from a ton of different free sales funnel templates. These templates are carefully picked from tests and proven to work in the sales funnel.
So, don't overthink, and choose the one that you like and start working.
You are going to customize it anyway. A template is a good start so you don't need to start from scratch. It's the basics of the sales funnel, so pick one that you think fits your style and start working on it.
Since this is a lead funnel and you are going to get their details and get them to contact you, possibly. You don't need the sales page, order form or order confirmation form.
All you need will be the squeeze page where you squeeze all the information out for the and the thank you page.
Customize The Sales Funnel Page
Click on "Edit Page" and now you can turn your sales funnel into something special (without hiring an expert designer).
ClickFunnels is working on a drag-and-drop builder, meaning that all the elements will be added to the grid you want.
23 Building Blocks of A Funnel
First of all, ClickFunnels work like a Lego set. All the different elements or blocks are pre-built for you. And what you need to do is to click the + button, and add that to the page.
And what if you want to change the position of the element?
Just drag it and drop it at the new location you want.
I just changed the background, heading and the irresistible offer/lead magnet offer for them to sign up to my list. Finally, where or how to claim the free lead magnet?
Now, once you are done designing it, you can easily integrate your custom domain into it. Or if you don't have one, you can get it from a site like Godaddy or directly from ClickFunnels.
Now, wait… what's a lead magnet?
Lead Magnet for Real Estate Digital Marketing
A lead magnet is something you offer to your dream customer, usually free, in order to get their email addresses. It usually has a high perceived value, but a low cost to reproduce, like a digital product.
Because once you have their email address, you can follow up with them and offer your services.
Examples of real estate lead magnets include…
Free eBook: The Top 10 Real Estate Investment Strategies for Beginners
Free Report: The 5 Biggest Mistakes People Make When Buying a Home
Free Video Course: How to Sell Your Home for the Highest Price Possible
Free masterclass: How to Invest in Real Estate Without Huge Initial Capital
Those are just examples.
The important thing is that the lead magnet you create only attracts your target market.
Read more about lead magnets here where we explain step-by-step how to create a lead magnet.
And if you want more step-by-step help building your sales funnel… try exploring this free 5-day lead challenge where Russell Brunson and his team will teach how to generate leads online.
Finally, the last step of the funnel is your thank you page. When you thank them for signing up for your list, explain what they can expect in the newsletter and show them how to claim the lead magnet.
This a shortcut if you are totally new to the sales funnel. Join the "Your First Funnel" program to get a quick kickstart.
Step 3. Drive Traffic – Digital Marketing for Real Estate
So now, you've got a funnel. You've built a lead magnet to get email addresses.
What's next?
It's time to drive some traffic to the sales funnel.
A sales funnel without traffic will just be lying there forever.
There are three different places we recommend you consider driving traffic from Instagram, Tik Tok, and Facebook ads.
Let me explain why.
Instagram
When it comes to real estate, we believe that Instagram is currently the best platform for driving high-quality traffic (that converts into leads and customers).
Why?
Well, it's a highly visual platform and it has far better organic reach potential than Facebook.
Real estate content usually consists of the real estate photo, and explanatory videos showing what's in the property. It's like a virtual house tour video that you do. Who knows, someone might just be interested and make a purchase directly from your video.
You never know. The possibility is limitless.
The key with Instagram is to be strategic about the content you post, using both photos and videos.
You want to focus on creating content about your business, case studies, and the property listings you have for sale.
As you're creating this content, make sure to use relevant hashtags and post regularly.
Ideally, you want to create value for your audiences while selling the property. For example, there is new laws or regulations about real estate. How they can benefit from it or how they can avoid it. Also, what are the best property investment tips and how to pick the right property?
The more active you are on the platform, the more likely you are to be seen by potential leads (there's no such thing as posting too much useful content).
Please put a link to your sales funnel in your Instagram profile so people can easily connect with you when they are ready to move forward.
TikTok
TikTok is a new and on-fire social media platform that has taken the world by storm.
If you're not familiar with it, TikTok is a video-sharing app where people can watch short videos. Ranging from 15 to 60 seconds and up to 10 minutes maximum.
There are a lot of potentials that you can explore using TikTok. People are browsing TikTok for entertainment and to have fun.
If you were creating a TikTok content strategy, you can create videos for your daily life, bringing your clients to view different properties, and how you are hustling daily to close deals.
Also, for all the property listings you have, you can have a walkthrough video explaining the property. Give your professional idea of how to choose the right property and why they should listen to you.
We call this building an attractive character. You are the Attractive Character or the ambassador for your real estate business. Show the real you so people can connect with you easily. Be authentic, be genuine, and have some fun with it!
Not to forget, having live showing the property so you can interact with them instantly. The more they are connected to you, the more they will buy from you in the future. Or get you to sell their property.
We recommend posting at least once a day, but feel free to post more if you're enjoying the platform.
Make sure to include a link to your sales funnel in your profile so people can learn more about you and what you do.
Facebook Ads
Finally, it's Facebook ads.
The content that you create for both Instagram and TikTok can be reproduced for Facebook as well.
While both Instagram and TikTok are focused on organic reach, Facebook Ads are the paid traffic method. And is the fastest way to get traffic.
Facebook ads focus on creating short, attention-grabbing videos that showcase your properties and what it's like to work with you.
You want to make sure that your ad copy is clear and concise, and that your video is high quality.
The beauty of Facebook ads is that audience targeting works very well. You can target the people who live in your city and who are interested in real estate. And, you can even choose the area size within x KM of radius from the city.
Not only that, but you can also target people who have visited your website in the past, as they're more likely to be interested in what you have to offer (this is called retargeting).
Once you've created your ad, make sure to track your results so you can see how well it's performing.
Join Our Free 5-day Lead Challenge Now!
Step 4. Build a Follow-Up System – Digital Marketing for Real Estate
In every business, follow-up is the most important thing to close a deal.
With so much competition out there, your customers will go away if you don't follow up with them well. Trust me, if they are real potential customers, someone will help you to serve them well.
The more consistently and systematically you follow up with your leads… the more deals you're going to get.
That's true whether you're trying to find motivated sellers, get more listings, or find first-time homebuyers.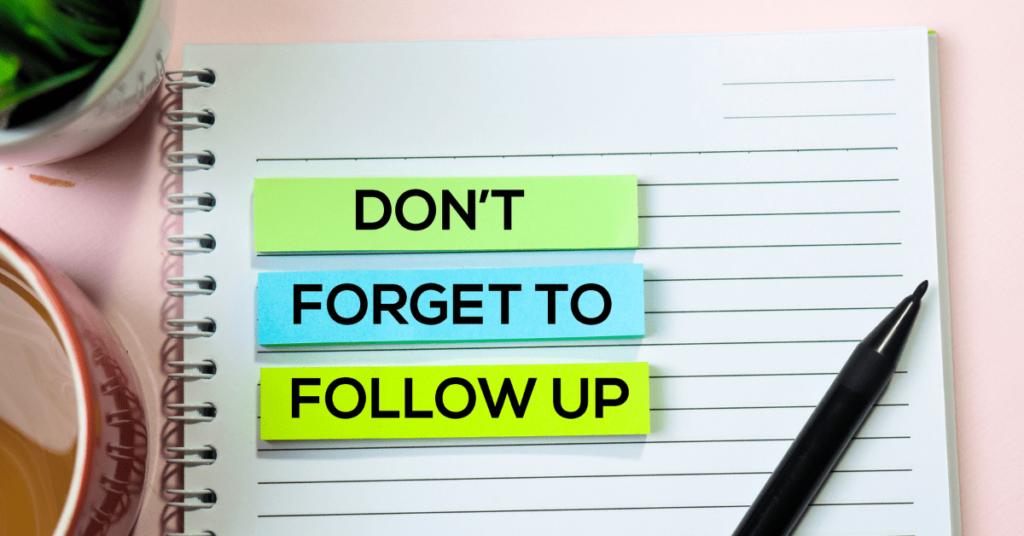 People might not have a property to sell all the time, and they might not be always actively looking for a property. But it does happen somewhere down the road.
All you need to do is to present yourself as a trustable real estate agent that they can work with when they need one.
It doesn't happen overnight. Like my story before, it took 3 years of follow-up before I bought the house from that particular agent.
Follow-up is the key! Although they are not your customer yet.
We highly recommend using our Soap Opera Sequence for your first email follow-up (click the link for more details).
Step 5. Become The "Scientist" Your Business Needs
Now, it's easy to read this post and think that you know everything.
Well, yes and no.
The good news is that you're taking action to learn and make some progress. Only if you decide to take action and build your reputation, things will work.
However, sometimes things take time to work. It might not be going to have huge success in the first week, the first month or even the first three months.
But it's part of the process. I am sure you too have faced a lot of obstacles and rejections in your business until finally, you get to be successful.
Failing is part of the learning curve as well. Change your mindset and embrace failure along the way to be an entrepreneur.
Enjoy the process and learn along the way.
You can only connect the dots looking backwards but not looking forward.
Look at failures as problems to be solved.
This is part of the process. It's also part of the fun.
When something doesn't work out — and there's a very good chance your first sales funnel won't work how you hoped it would work — look at it with critical eyes.
Why didn't it work? What went wrong? What could you try next time that might work better?
Build the sales funnel out, and run traffic to it. Split-test different variations and get the winning copy.
Keep going and keep playing. And keep enjoying the process.
The entrepreneur who is having the most fun… is usually the one who wins.
Final Thoughts – Digital Marketing for Real Estate
Digital marketing for real estate is a great way to reach potential buyers and sellers.
But there's a lot to it, and it can be overwhelming if you're just getting started.
The above steps will point you in the right direction.
With those, you'll be able to systematically generate leads, build brand awareness, and find more deals.
Ready for a challenge?
Then click the link below!