Webinar has been a useful way to sell products online. It is especially useful when you are selling high-ticket products. By hosting a webinar, you are building the stage and providing value to your potential customer first before selling.
Your participants for the webinar have gone through a few rounds of filters before they finally join your webinar. And as they follow you through the webinar, they will now trust you more and will be more inclined to listen to you.
Today, we will be sharing how to create a compelling webinar to sell your products via webinar. ,
Creating a Compelling Webinar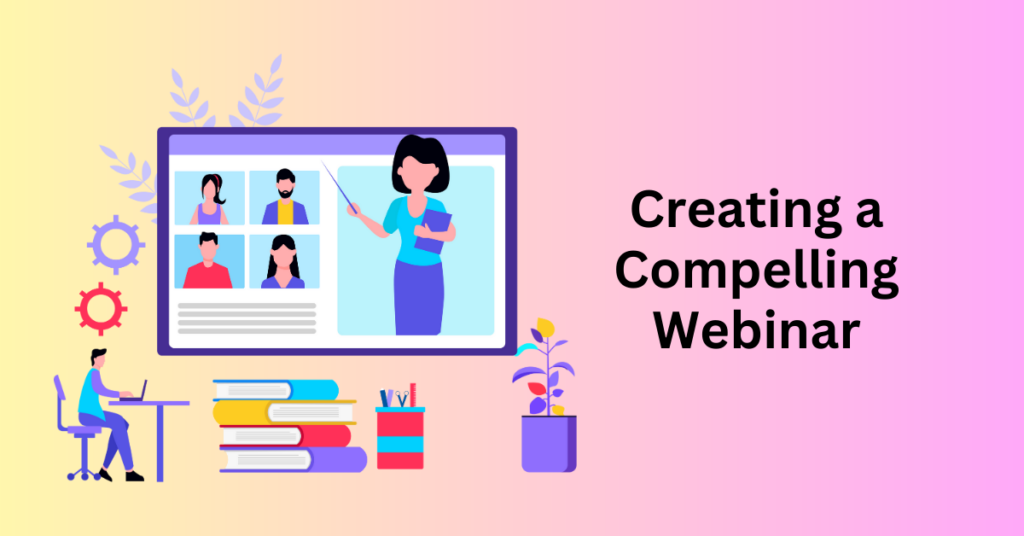 The key to a successful webinar is how you plan your webinar and what you present during the webinar. There are a few important elements that you need to consider when creating a compelling webinar. 
Learn more about the Perfect Webinar Secrets
1. Design Your Webinar Outline & Slides
When you want to plan for your webinar, you must follow the perfect webinar script outline for your webinar. In your webinar, there are three important parts. The intro, the content and the stack.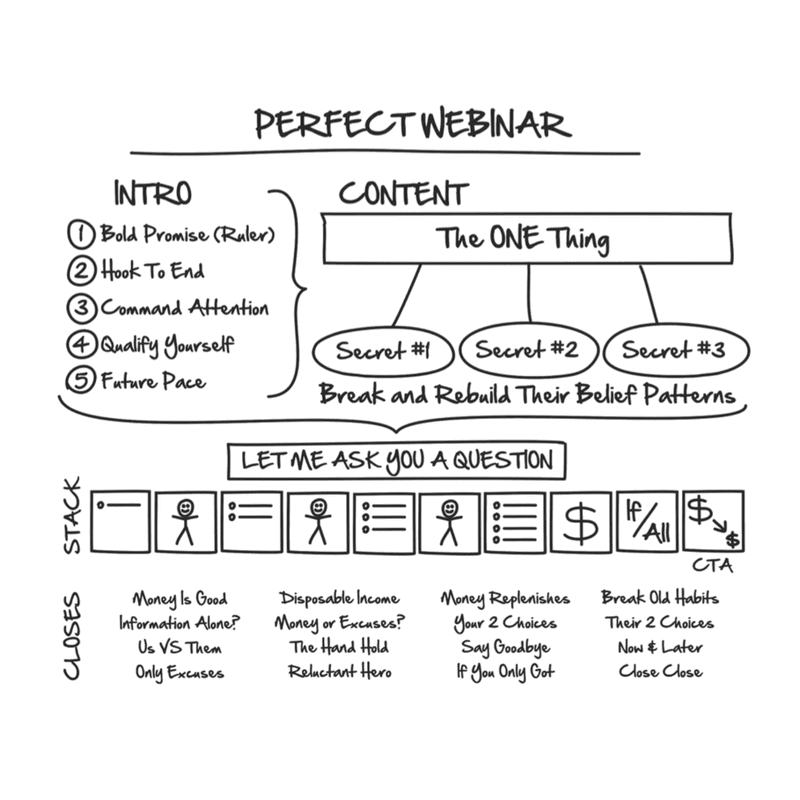 In the intro part, you will tell your backstory and how you started. This is to let your audiences know that you were in the same situation when you are starting. You can share stories that they can relate to so that it will be easier for the story to resonate with them. 
In the content part, it will be the journey of transformation that you undergoes where you share the obstacles and challenges you met during the journey. And then, how you found the solution that transforms you into who you are now. The solution would be the products or services that you are going to sell.
And the final part, the stack will be the offer that you are selling. In this section, you will be sharing the list of the items that you are providing and explaining your offer.
To put everything in your webinar slides, you need to focus on creating a visually engaging design that is easy to read and understand.
Then in each slide, you should only have one main idea and visually appealing image to explain your content. Not only that, the font you use should be easy to read. Having too many fancy fonts will distract your audience.
In addition, you should also include some animations and transitions in your presentation to keep them interested. And when you want them to take action, make sure to have clear call-to-action (CTA) buttons and links for them to click.
2) Use Storytelling to Promote Your Products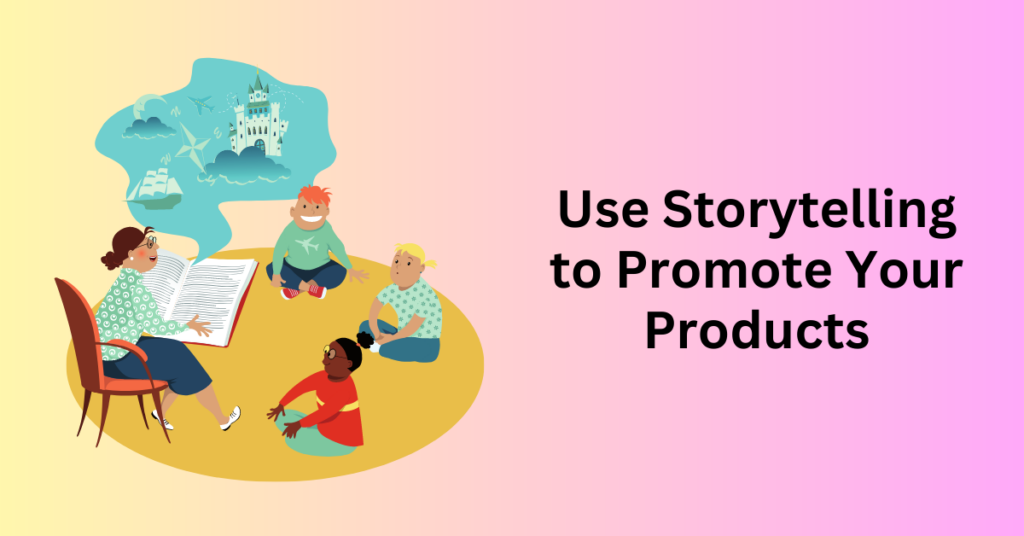 Storytelling is an effective way to promote products in a webinar. People like stories and using a story in your sales pitch will get your audiences to resonate with your message better.
You can share your personal experience or your past customer's experience in the story so that it will create excitement for your audiences to see how they can too get the desired results.
For example, if you are promoting a weight loss niche, the best story will be showing how you reduce X kgs in X days and document the journey. When they see your achievements, it is more likely for them to trust and buy from you.
Not only that, you can use stories to explain the hidden benefits of your products. This will show them how they can benefit from your product not only from the spec and features of your products. But also how they will look and benefit from the products.
3. Using Product Demos and Reviews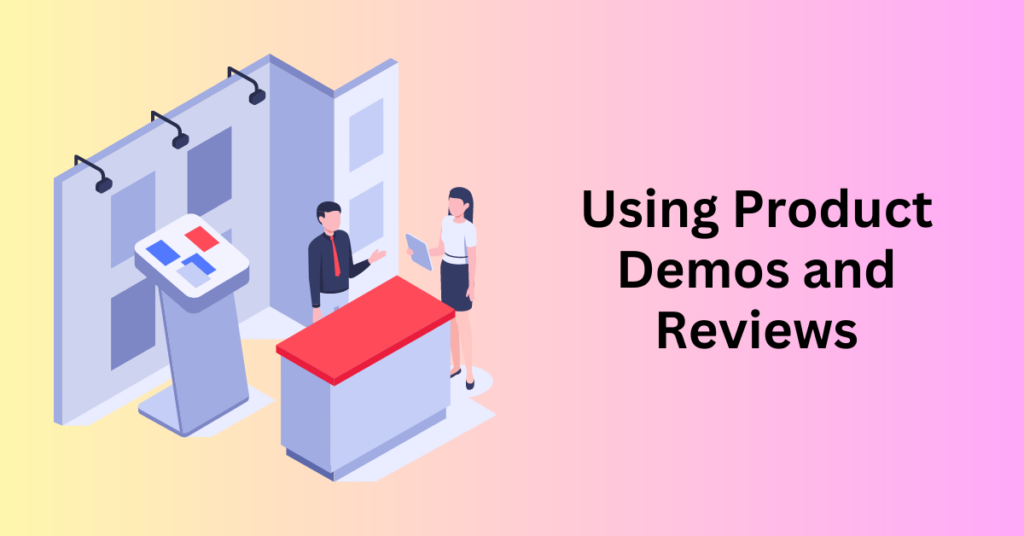 Apart from telling them about the product, it will be easier to show them how it works and how it will look when they are using it. When your customers want to buy something online, they cannot touch and feel the products.
Instead, they can only look at the images and videos from your sales letter. This is why, you will need to create product demos and reviews for them to see how it works. Not only that, make sure the images and videos are clear and high quality so they can see them properly.
When appropriate, you can also show your customer's reviews and testimonials so your audiences can trust you better. 
Learn more about the Perfect Webinar Secrets
How To Increase Your Webinar Conversion Rate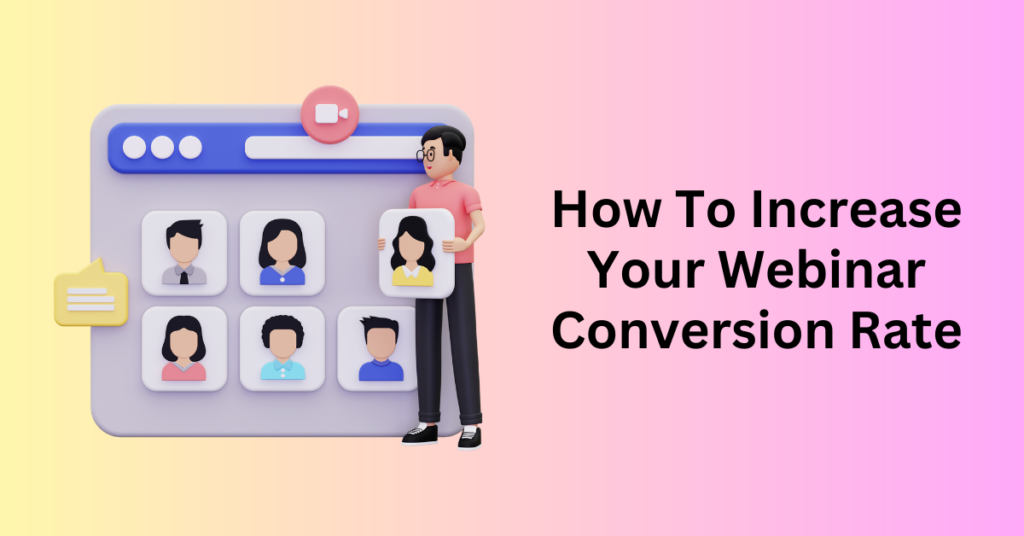 1) Craft a Compelling Offer
In your webinar, you should always create a compelling offer so that your audiences can't resist buying from you. During your webinar, you need to include a clear call to action so that your audiences can know what to do and how to buy from you.
A clear call-to-action is important to get your customers to buy from you. You need to make sure your audiences know what to do and how they can buy from you when they want. You can include that in your offer stack page and at the top of the chat so they can click on the link and complete the purchase.
In addition, you can create urgency and scarcity for your offer so they can take immediate action and buy now. It's like a table rush for a live seminar. But you are creating the same effect by having a limited-time offer and limited quantity offer so they will take action before the time runs out.
2. Follow up After the Webinar
Due to whatever reason, people might not decide to buy on the spot. They might need more time to decide or they need to discuss with their family members before buying from you. It's absolutely normal for this.
This is where you need to follow up with them after the webinar. There are two types of follow-up you will need to do. 
Those who registered but did not attend the webinar. – for these people, you can send them the webinar replay link for them to view the playback. 
Those who attended but did not buy from you – for these people, you need to explain your offer and persuade them to buy from you.
You should always follow up with your potential customers to get them to complete the purchase. These people already know you and some even went through the event with you. It is easier to convert them compared to new leads that don't know you at all. 
You can send follow-up emails after the webinar to understand their concern and why they did not decide to buy from you during the webinar. You can offer them some incentives or understand their worries so they can take action and buy from you. 
3. Use Email Marketing to Promote Your Products
When you are selling your tickets, you are at the same time building your email list. You can use the email list to promote your products in the future if doing right. 
An email list is the traffic that you control. Once you have the email list built, you can send them promotional emails and newsletters in the future and convert them.
For your email list, you need to first segment your list based on their action. You can have 
Those who attended your webinars
Those registered but did not attend
Those registered and claim your offer but did not attend
For people in different segments, you will need different messages to convert them.
In your emails, it is important that you have an interesting email subject and summary line so that your recipients will be hooked to click on your email and it.
To run a successful email marketing campaign, you need to always understand the important email metrics like the open rates, clickthrough rates, conversion rates and tags. When you understand the metrics, you can optimize your campaign better. 
4. Track and Analyze Webinar Performance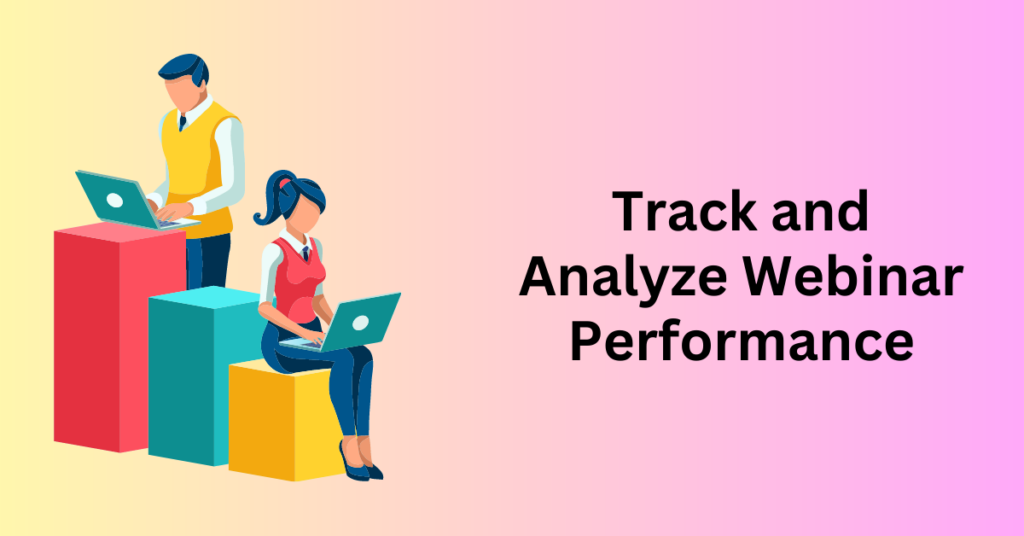 When running any campaign or event, knowing your numbers and optimising them are the most important to get a better result.
When you are running a webinar, you should analyze every single bit of your webinar. By doing this, you can see how your audiences react to every part of your webinar. And then, optimize to get better engagement.
Through your webinar hosting software, you can track your webinar data to gain insights into how your audiences engage with your content and affiliate products.
To do this, you can either use Google Analytics or your webinar funnel platform to track your data for the conversion rate in each step of your funnel and your email marketing campaign open rate. 
At the end of your webinar, you can always send out reviews to get feedback from your participants to see how you perform.
When you complete your analysis, you should now understand whether your offer, webinar content, landing page message, conversion rate or follow-up issue.
You can summarize to :
High attendance rate and complete the webinar but the order is low – optimize your offer
High attendance rate, but not many stays till the end – improve your script
Landing page conversion rate – improve your landing page design
Low email open rate – improve your email subject and summary
By analyzing and optimising these data, you can optimize for better conversion.
Final Thoughts – How To Create A Compelling Webinar to Sell Your Products
Webinars are one of the most important for affiliates to build and scale their affiliate marketing business to another level. You can promote high-ticket affiliate products and services better and on a larger scale.
Comparing to one to one communication, you can now reach a group of webinar participants at the same time. And you are joining the webinar live with them. This will make them feel that you are more trustable and will be more inclined to buy from you.
Nevertheless, there are a lot of people who will need a second or third attempt for them to make the decision. It's normal and we understand that. This is why, other than delivering the perfect webinar, your follow-up after the webinar is equally important to close more sales. 
Learn more about the Perfect Webinar Secrets