Real Estate can be a very competitive market, especially in growing communities. To grow your business, you will either need to have a ready buyer list that you can promote your listing to or a group of property owners that will list their product with you. This is how you do with Real Estate Marketing Online.
With the low entry barrier of a real estate agent, how to win among all your competitors out there?
Join us today if you are interested in how we use online marketing and sales funnel to increase the number of leads and conversions in our real estate agency.
In this article, we'll explain how we get results after using ClickFunnels to promote our real estate business and some exclusive strategies that you can too implement to boost your real estate business.
Get a 14-day Free ClickFunnels Trial
Working With Sales Funnels For Real Estate Marketing
The sales funnel has been proven to work for almost every business out there when they want to get more leads and sales online. And, one of the first and best funnel builders, ClickFunnels has a solid reputation for helping online businesses to increase revenue.
If you had never heard about what a sales funnel is, it is a sales process or a series of pages that you built to guide the landing page visitor to convert to a lead and then to a customer.
1. Building landing pages is a gold – Real Estate Marketing
Real estate online marketing may feel complex if you have no experience in marketing or creating an online presence.
Don't worry about that. This is why tools are built for. To shorten your learning path and create an awesome sales funnel in a short time. 
ClickFunnels for example, a complete drag-and-drop funnel builder provides a simple-to-use interface to build a landing in minutes. It is so easy that anyone that knows how to use a basic computer can start building the sales funnel.
Why?
A funnel builder is a drag-and-drop tool with all the useful elements pre-built in the tool. This means, there is zero coding required (unless you want some advanced features), and you can just add the elements you want to the specific location.
And if you don't like that, just drag it to the new location or delete it.
Not only that, but to help you to start building the sales funnel with ease, the funnel builder comes with lots of free templates for you to start with.
Those templates are collections of successful templates used by online marketers and are now ready for you to use. Starting something from scratch is very hard, hence, leverage the proven templates and start customizing to the feel and look you want.
Get a 14-day Free ClickFunnels Trial
2. Automated communications with your potential customer
Everyone is working in a different time zone. Your potential customers might be visiting your ads or landing page while you are sleeping or busy with other stuff.
But this doesn't mean you need to skip this customer. In fact, the landing page will work as the first salesperson to entertain the customer first, while waiting for you. And you can always send emails or text them if they want more information.
But after they sign up to your list and leave the page? What's next?
Busy working with your email list and then sending out marketing email one by one?

Hell, no.
I don't want to do that, and surely you don't as well. Hence, using ClickFunnels for real estate means you'll be able to stay in touch with customers much easier thanks to automated responses.
ClickFunnels allows you to automatically send emails to people who have given you their personal information in your sales funnel.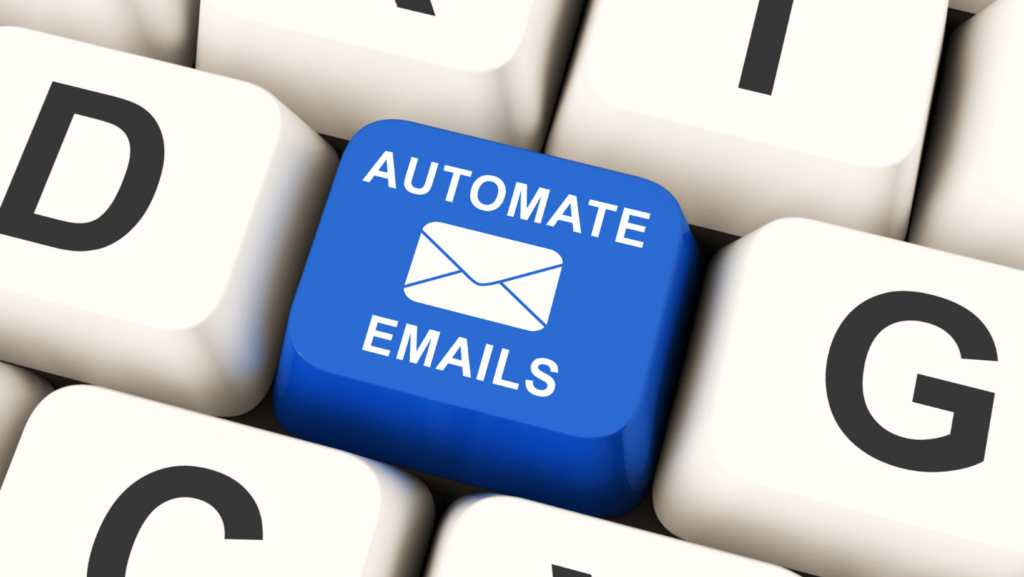 Getting in touch and building relationships with leads quickly can result in more conversions too.
3. Software integration makes your job easier
There is no one tool that will do the work best. While there are so many all-in-one digital marketing solutions out there, a tool is good for one main feature and adds other features on top of the stack.
For example, I always say ClickFunnels is the best funnel builder, with the ability of CRM management and email marketing. But, I only use that as a funnel builder and deploy another platform for email marketing.
This is because that platform called GetResponse, also an all-in-one solution now, born as an email marketing software works way better in email marketing management. 
So, most likely you will also have some other tools and software as part of your job.
ClickFunnels gives you the ability to easily integrate with other software. In fact, most are one-click integration and the software will be ready to work.
So, like me, I do integrate my GetReponse email autoresponder software into my ClickFunnels account. Anyone that signs up to my list from ClickFunnels will be synchronised to the GetReponse for CRM and email marketing management. Then, GetResponse will send out the onboarding email series to them automatically.
4. Mastering the art of the upsell is simple – Real Estate Marketing
Marketing for real estate should also involve creating upsells.
For example, your sales funnel can look like this:
Someone lands on your landing page and you offer them the lead magnet with your irresistible offer.
He/she signs up and gives you his/her contact details, email address and/or phone number.
He's now on the thank you page where you will thank him for joining the list and share how to claim the lead magnet.
In the final stage, you can show him your available property listings and if he's interested, he can either leave a message or you will follow up with him.
Or, he can contact you directly to show interest.
Upsells are a great way to get more engagement with the customer and establish a better relationship with them. This can lead to more closed sales.
Get a 14-day Free ClickFunnels Trial
Traffic Generation Methods For Your Sales Funnel – Real Estate Marketing
Now that you have built your sales funnel, it's time to bring traffic to your page and market your real estate business.
Here are just a few examples of the strategies that you can follow:
1. Social Media
Social media networks like Facebook, Twitter, and Instagram are great ways to get the word out about your business.
Instagram, for example, gives you the chance to post beautiful pictures of homes for sale.
Facebook can help you connect with people in your community.
TikTok provides you with the ability to shoot a short video about the property you have.
And out of all, you can do Livestream on all these platforms to explain the property and build your stage.
2. Have a vision and goals in mind
Knowing your audience is always the most important one.
You decided to implement a sales funnel and digital marketing in your real estate business.
Good.
But, what is your goal?
To get more potential buyers and leads for your business. Or to get more homeowners to list their properties with you.
The different goals will have different strategies and words to use. You should have a complete vision and strategy for what you want to achieve before starting it.
And, once you know your goals, you'll have a better idea of what kind of tools and strategies you should use to reach them.
3. Track and measure your results – Real Estate Marketing
A goal is just a dream without any progress or timeline. Measure your performance and progress within an established timeframe.
For example, if your goal is to generate more leads for your real estate business, the target should sound like this.
"To get 1,000 new leads by the end of the year"
Then, every week, you should measure the progress and finetune it if you are falling short of your goal. Do something to bring it back on track or surpass the goal.
Fail to plan, plan to fail. If you fail to measure your results, you could easily end up falling short of your goal and losing sight of your vision.
ClickFunnels Makes Real Estate Marketing Easier
Now that you already know the power of ClickFunnels in helping real estate business growth, it's time for you to start and create your own sales funnel.
If you'd like to give it a try, you can start with a free 14-day trial.
You'll quickly see why ClickFunnels is so effective at helping real estate agents promote their businesses. Also, if you require some help, we are always here to support you. You may also join the ClickFunnels community to get some help from our experts there.