If you are a real estate agent, you definitely want to use email marketing in your real estate business.
Although it does not seem like a common way for real estate agents to use email marketing in their business, email marketing is a foolproof way to reach out and build relationships with your audience.
Email marketing is unique and should be implemented together with your other communication method to build a sustainable real estate business.
Today, we will share why you need email marketing and how to create a successful email marketing campaign from scratch. Believe it or not, some of the top realtors actually use email marketing to build their successful businesses.
What is Real Estate Email Marketing
There are many marketing strategies that you can implement for your real estate business. From social media marketing, direct mail, word of mouth, and lead generation to local community marketing, you can find some of our posts on real estate to learn more.
If you are not sure, email marketing is proven to be one of the highest ROI marketing methods. Email marketing is still a very cost-effective way to build relationships and nurture your real estate business leads.
While social media and TikTok are both still the main focus for a real estate agent to build them following online, email marketing can help to manage the leads and broadcasting emails to their customers.
This is especially important as you can have personalized emails for your email marketing campaign and segment people based on their stages. Not only that, an email marketing campaign is less annoying compared to a cold call or a WhatsApp update.
Claim Your Email Marketing with 30-day free trial
Why Email Marketing is The Right One
Your call may not be at the right time, or your message might be read and forgotten as new messages coming in all the time. But for emails, as long as you are doing it right, it is highly possible for your audience to read and interact with you.
This is because they have the choice of when to read your emails. Normally, people will have dedicated time to check their emails. And that's the time when they will be focusing on it as it may be part of their work.
And this is how you combine both your social media marketing or TikTok video marketing with the email marketing strategy to nurture the leads you collected to be your potential clients.
Not only that, but real estate email marketing is also a way to communicate with your leads and past clients to stay on their radar. This is so that when they need a real estate service, you will be the first in their mind.
You can do it by providing value to your leads and customers. It can be a local community update, real estate update, rental guide or real estate investment guide. Don't be too rushed to sell them. They might not need your service at this moment or they haven't trusted you enough.
The best way for marketing is not trying to change a NO to YES but from a MAYBE to YES. It will be easier if you are serving those who need your service instead of creating a requirement that they don't need.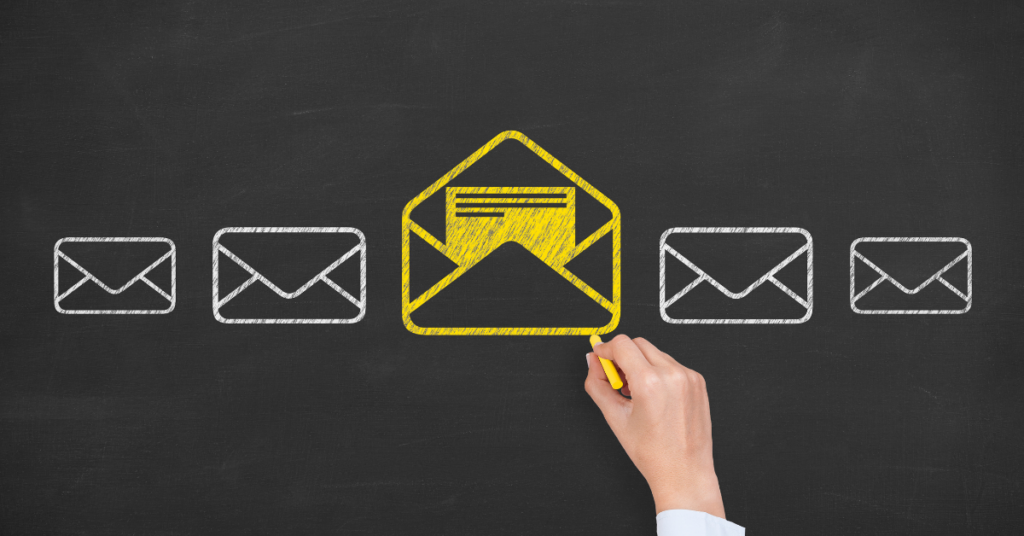 To get successful in email marketing, there are a few metrics that you want to measure.
1. Open rate
This is the measurement of how many people opened your email. Your open rate is determined by your sender name, subject lines, and preheader.
The better they know you and your subject line and preheader, it will be more likely for them to open your email. Not only that, but your email-sending time is also very important. Ideally, your email should appear in the top five or at least on the first screen they see. This is why you should send it out at the time most people are checking their email.
2. Click-through rate
This is the measurement of how many email recipients opened and clicked on a link in your email. To increase your click-through rate, you can add elements like images and videos, or CTA (call to action button). Show them what to do and where to click.
3. Spam rate
This is how many reported you as spam mail. If you are sending out to 10,000 people, and 100 people reported spam, your spam rate would be 1%. You should always have a strategy to send your email out and also, be sure that the information is relevant to them.
4. Conversion rate
This will depend on your goal. The definition of conversion rate is different based on your goal. For example, it can be getting them to give you their interest or buying preference within the next 6 months. This is a specific action that you want them to do on your page. And how many of them visited your page and complete the action?
5. Email nurture campaign: A nurture campaign is a sequence of emails (usually automated or drip) sent out to leads. Creating trust and urging your leads toward the next phase is the purpose of a nurture sequence.
5. Bounce rate
This is the percentage of emails in your list (out of the total) that return an error due to invalid addresses, full email inboxes, or blocked servers. These are the people that you do not need to focus on as they might be fake leads.
6. Unsubscribe rate
The number of people who unsubscribed after receiving an email is divided by the total number of email recipients.
Start Your Email Marketing with 30-day free trial
How To Create Email Marketing for Real Estate Agents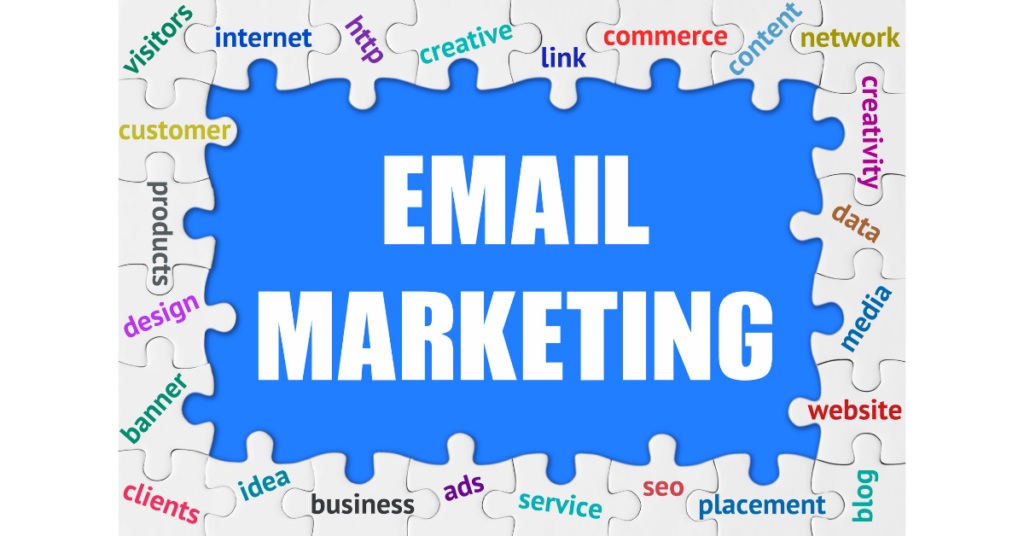 Now, it's time to build your email marketing campaign for your real estate business.
1. Identify Your Target Audience
To start email marketing, you should and need to focus on your expertise. What you are focusing on selling. It can be residential units, commercial units, apartments, or condos.
Your unique experience and expertise will help you to stand out. This is what you have built up over the past years in your real estate business. Something that you are very good at.
Then, you should define who you want to serve in your real estate business. It can be a homeowner, or real estate investor.
By matching these two pieces of information, you can create a target customer that you want to serve with your expertise.
Your email copy and all the marketing angles will be based on these groups of people.
2. Understand Your Customer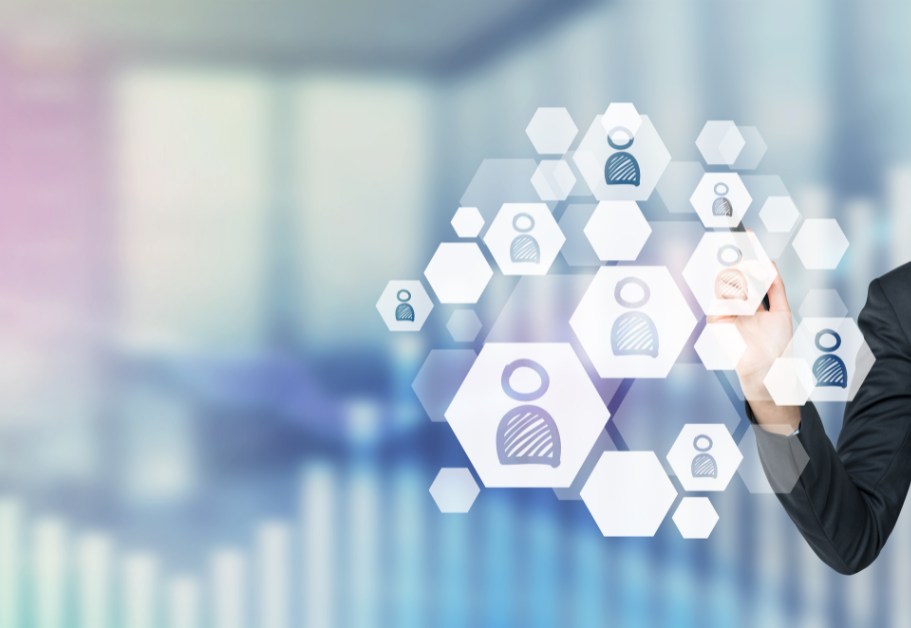 Now, once you add someone to your lead, you should not send them the email newsletter directly. Instead, you should have a welcome email sequence to build the stage and understand their interest.
You can have a five days welcome email series with feedback like what they are looking for in your emails and what is their plan for buying real estate within the next 6 months or 12 months.
By doing this, you can segment them into different groups and then, send a personalized email that is more relatable to them.
For new leads, you don't want to send them your property listing first as they just heard about you. They don't know you much yet and hence, it is a very slim chance that they will buy from you.
And of course, you don't want to annoy them like you only want to sell them a product that they don't really need. Instead, you can build relationships with them and understand their needs first before promoting your property listings.
3. Create Your Email Marketing Campaign Sequence
Apart from the welcome email sequence which is a generic email sequence that you send out to people that just signed up to your list, there are two types of email sequences that you will send out.
One will be the product launch sequence. A five to six days email sequence that you send out to your potential clients when you are launching a new property listing.
And a regular newsletter email that you send out to them regularly. This is very important as you want to have the right sequence and know what you send to them. Sending it out too often may be labelled as spam email and end up being opted out.
Start Your Email Marketing with a 30-day free trial
What Type of Email To Send Out
For your email marketing campaigns, you can have different emails for different audience groups. For example, you can send out a
Testimonial Request Emails for your past clients give testimonials for you if they feel that your service is good.
Referral request emails are the ones that you sent to your past clients that are satisfied with your service to share your service with their friends and family. Word of mouth is more important than nurturing cold traffic.
Social media contest invitation emails are used to organize simple giveaway content to interact with your potential customers. This will increase your interaction with them and increase awareness.
A new listings newsletter is where you send out your latest listings to inform them about what's available. They might not be planning to buy a property now, but who knows they might be interested after looking at your listing.
An event announcement email is to inform like let's say you are joining a local community event or have a sharing session on how to rent their property out or how to buy a rental property for investment. With this, you can invite them to the event while bringing their friends and family along.
Festive or Events email that you send out during the holiday season like Christmas or new year. And if you have their personal events like a birthday or wedding anniversary, you can send an email to wish them during their important days as well.
Emails for Lead Nurturing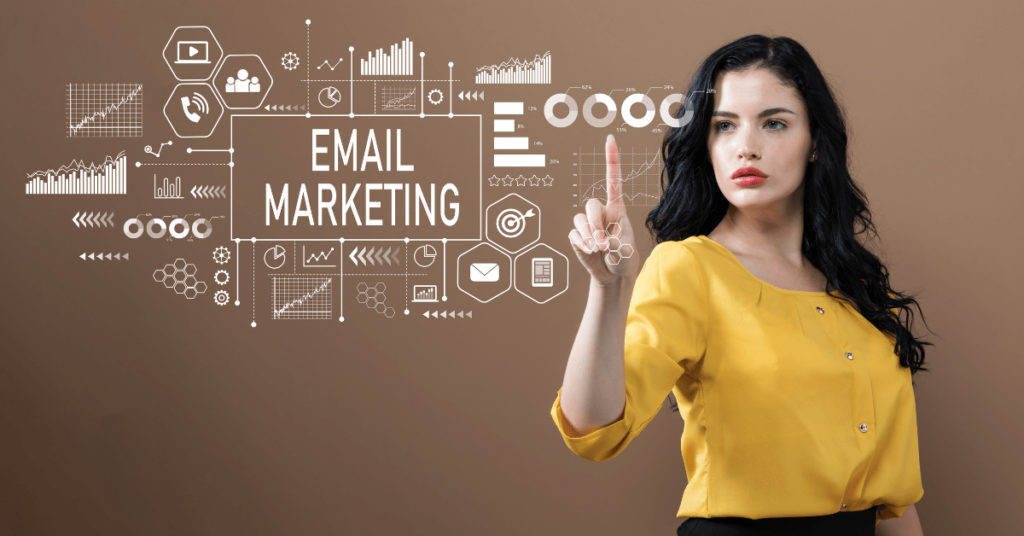 By having an email list, ideally, you should always clean and update the list to match their situations. For example, there are people that just enter your list. We call these cold leads. You should nurture them but not too aggressively as it might cause them to opt-out.
However, for your warm leads, you should send them more emails and provide more value to them and turn them into paying customers as soon as possible. And for those who received your emails but didn't open them for over two months, you should consider taking them off your list as they are not your focus.
To nurture your list, you can send
1. Welcome email sequence
The welcome email sequence is one of the most important emails that you want to send out to your list immediately after they sign up for your list.
This is because you are still fresh and you want to keep it fresh in front of them. After someone signed up for a list, there will be some expectations that they are looking forward to. Or at least, they will know your brand name when they saw it in their email inbox.
Out of curiosity, it is more likely for them to click and open your emails. This is in contrast to an email that you send out of nowhere and they are not expecting an email from you. Chances are your email will end up in the trash bin before even being opened.
A welcome email is important to build a stage, and introduce who you are and what they can expect to benefit from your list. We normally suggest having a five days email sequence for the welcome email and at the end of the sequence, you should pitch your first offer.
After five days of providing value and building relationships, they are not so rejective to an offer now.
2. Educational Newsletter
You need to prove that you are worthy in order to get them to buy from you. When a new lead joins your list, they are not here to buy. They are looking for what you can provide to them.
This is why you can provide them with values first by sharing an educational newsletter about the real estate market. By this, they will acknowledge your value and the next time when they need your service, they will look for you.
However, although we call this an educational newsletter, you don't want to make it like a long article. Instead, you should make it 80% entertainment and 20% educational. Blend the information in a story.
People like to listen to stories, you can share a story about what happened in your day. Or even sharing a story that you listened to or saw. Then from the story, you can include the educational topic that you want to share in it.
By this, it will be less burden for them to read your email. They will treat that like a TV series, and learn while having fun.
You want to sell more property. Hence, you should be sending emails about new listings available.
It can be a new property launch email or full property listings that are available in the market. You can package it as an exclusive list or launch that is only available for your subscribers.
They are gaining exclusive early access to your listings compared to others. This is the unfair advantage that they have for subscribing to your list. And they know what you are doing, and what they are subscribing for.
You can't be providing freebies forever, you need to feed yourselves and your family as well. This is why you are selling it. And you are giving exclusive early access to the property listings.
There is nothing to lose for them. And who knows they might get an advantage from your listing. Again, you are providing value to them instead of selling them here. You are just sharing the listing with them, not selling them. They have the choice of whether to click to learn more or not.
4. Open House and Event Invitation
From time to time, you might be hosting an open house or a local event to promote your business. You can send out the invitation to the event through email. What more for them to feel exclusive, you can have a short sharing session exclusive for them or they will be in the front row of your live sharing.
And if you are joining a local community market event, you can invite them to come over and have a look.
5. Reviews and Testimonials
Although you are providing value and serving them, they might not know how is your service and whether should they trust you.
People don't like to listen to you boasting about how good you are and how expert are you. They want real testimonials.
This is why you should have a short interview with your best clients and share their reviews and testimonials with your potential clients to convince them to buy from you.
6. Festive or Holiday Greetings
During different holidays or festive seasons, you can send out a greeting to them and possibly offer them some exclusive festive offers for them.
For example, you can sell them a property rental guide or a short travel package for them to bring along when they are travelling.
And if you have more information like their birthday or even other important events in their life, you can send them a greeting as well. However, you should be very careful and assess your relationships with them as you don't want to let them feel creepy.
To send these emails out, you can create all the email newsletters with an autoresponder like GetRepsonse or Aweber and then, set up the automation workflow to automate the entire email marketing campaign.
When they reach a certain stage, then it will trigger the email to be sent out.
How Do I Start Writing for Real Estate Email Marketing
There is no better way than starting from an email template. Writing out emails from scratch can be hard and inefficient. With a template, you can start by modifying a working template by putting in your personalized content.
Also, unless you are sending a plain text email only, designing an email requires time and effort. And you need to test whether is it converting well for your audiences.
This is why when you are using an autoresponder, they will provide a variety of the best real estate email marketing template for you to start with. And all you need to do is to customize it to fit your brand theme colours and contents.
If you don't know how to write an email, claim this free Copywriting Secrets book here.
How to Increase The Open Rate and Click-through Rate for Your Real Estate Emails
The two very important metrics to measure in email marketing are the open rate and the click-through rate. When people don't open your email, how will they be able to engage with your email?
This is why the first metrics that you want to improve are the open rate, and then the click-through rate.
So, how to do it?
1. Optimized Your Emails for Mobile
People are using different devices to read emails nowadays. It can be a desktop, laptop or mobile device. And this is especially true as people are always on the move now.
Imagine this, you created a very beautiful email and you sent it out to your list. What happens is when people open your email, it doesn't looks nice on mobile. You should optimize your emails for different devices.
2. Optimized Your CTAs and the locations
We understand that you want people to engage and click on your CTA or link. However, increasing the number of CTAs does not help. Instead, sometimes it is too much that they don't know which to click.
This is why it is very important to have one big CTA. And you can place it on a place that is at the centre or at the upper right of the email. You can add some arrows or directions to show people where they should click too.
3. Eye-Catching Subject Line
Your subject line is the second thing your audience sees when they receive your email in their inbox. This is one of the determining factors on whether they are going to click and open your email or not. If they find that the subject line does not interest them or catch their attention, they will just skip it.
This is why you want to add a hook in your subject line to create curiosity for them to click and open your email to read more about what you are offering.
4. Email Preheader
An email preheader is a summary of what your email will contain. This will give an insight into what the email is and what to expect in the email.
This is why it is so important that you write a good preheader that summarizes your email content. This will increase the likelihood for them to open your email as well.
5. High-quality and Relevant Images
While plain text-based emails do works well for many businesses, adding images to your email will increase the engagement rate as well as it does not seem boring to read your email.
Anyway, you should split-test the same copy with and without the image and see which works better for your audiences.
Writing Your First Email
Writing your first email can be intimidating, but it doesn't have to be. With a little preparation and an understanding of email etiquette, you can write effective and professional emails in no time.
First and foremost, it's important to have a clear and concise subject line. This will help the recipient understand the purpose of your email at a glance. Avoid using vague or generic subject lines, such as "Hello" or "Question", as they may not accurately reflect the content of your email.
Next, consider the tone of your email. While it's important to be professional, you don't want to come across as cold or distant. Use a friendly and polite tone, and avoid using slang or overly casual language.
When composing your email, use proper formatting to make it easy to read. This includes using paragraphs to break up large blocks of text, as well as using bullet points or numbered lists to organize your thoughts.
It's also a good idea to proofread your email before sending it. Check for spelling and grammar errors, as well as typos. While it's normal to make mistakes, sending an error-free email will give the recipient a good impression of your attention to detail and professionalism.
Finally, be sure to include a proper closing, such as "Sincerely" or "Best regards", and your full name and contact information. This will make it easy for the recipient to respond or follow up with you if necessary.
Overall, writing your first email can be a daunting task, but with a little preparation and attention to detail, you can craft professional and effective emails that will help you communicate effectively with your colleagues and clients.
Sign up for 30 days free trial
Segment by customer journey or customer archetypes
It is important that you can manage your contact in a way that you can know which emails to be sent to which group of people.
Different people need different messages when they are in different states. You don't send property investment emails to a first-time buyer. They will be more preferred to get something like how to choose their first house or the loan application guide for the best rate and easy approval.
You might want to also segment them based on their demographics, location and action. All you are doing here is to ensure that your email is relevant to them.
Building Your Email List
Building an email list is absolutely required for your business. A good lead generation strategy shall be in place so that you can get more leads flowing in your business all day without requiring to do cold calling all time.
While you can buy a list, the list might be sold to different people many times, and the worse thing is it might be within your same niche. You will end up writing to people that already receiving many similar emails from your competitors.
Hence, building an email list is absolutely required. You can do it by having a lead generation funnel with your social media or TikTok video postings to turn your viewers into a lead.
Final Thought – Launching Your Real Estate Email Marketing Campaign
When people have no job or wanted to venture into a new business, they are either choosing to be an insurance agent or a real estate agent. With the increase in real estate agents, the old method may not be that effective if you are still competing in the same old way. This is why apart from the usual appointment booking, property viewings, and cold calls, you should also include digital marketing as part of your customer nurturing strategy.
And real estate email marketing is one of the digital marketing strategies with the highest ROI.
So, why not start your automated real estate email campaign now? To get started, you can sign up for Getresponse 30 days free trial.