To start building a website, WordPress is one of the choices for most people. In fact, over 40% of websites on the internet are powered by WordPress. And it's growing every day. WordPress is easy to install and manage and anyone can install and launch a website with it.
With the availability of different themes and plugins, one can install and customize a website easily without any coding or technical knowledge.
However, there is one drawback compared to hosted solutions like Wix or Shopify. You are going to manage your own web hosting. This means you need to sign up for a web hosting service to store your website.
It's not a bad thing, as you are able to control your own hosting size and availability but not depend solely on the website builders.
Today, we will be sharing how to start a WordPress website from scratch. You will be able to have your WordPress website after completing this post.
Why WordPress?
WordPress is a popular content management system (CMS) that powers millions of websites worldwide. It is an open-source platform that is easy to use, highly customizable, and SEO-friendly, making it an ideal choice for both novice and experienced users.
One of the main reasons is its ease of use. The platform is designed to be user-friendly, with a simple and intuitive interface that allows users to create, edit, and publish content quickly and easily. This makes it an ideal choice for individuals and small businesses who want to create a website without hiring a professional developer.
Another advantage of WordPress is its high level of customization. It is a template system, which means that users can easily change the look and feel of their website by installing different themes and templates. There are thousands of free and premium themes available. You can use them to create a wide range of different types of websites, from personal blogs to e-commerce stores.
WordPress is also highly SEO-friendly. The platform is built with clean and valid code, which makes it easy for search engines to crawl and index content. Additionally, the platform is highly customizable. This means that users can easily optimize their website for search engines by installing plugins and add-ons.
Finally, WordPress is an open-source platform, which means that it is free to use. This makes it an affordable option for individuals and small businesses who want to create a website without having to invest a lot of money. Additionally, because the platform is open-source, it is constantly being updated and improved by a community of developers. This means that users can always be sure that they are using the latest and most secure version of the software.
WordPress Alternative – How To Start A Website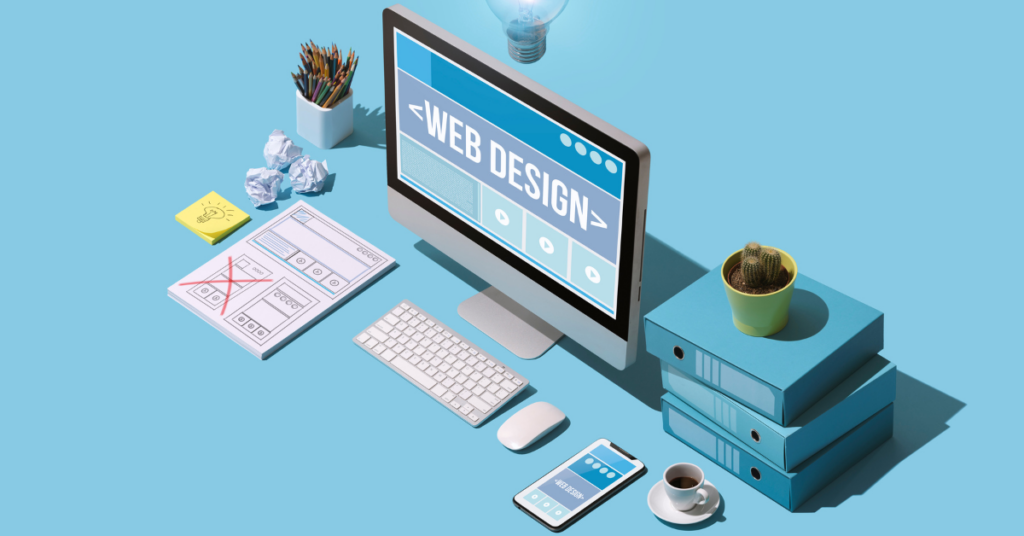 WordPress is a widely-used website builder and content management system, but it may not be the best fit for everyone. It's a general website builder where you need to install different plugins to fulfil your website requirements. And some might feel that getting a web hosting service is troublesome and want a fully managed website builder. Nevertheless, there are several alternatives to WordPress that offer similar features and functionality. All with different approaches for specific audiences. Here are some popular alternatives to WordPress that are worth considering:
Wix
Wix is a cloud-based website builder that is known for its intuitive drag-and-drop interface and pre-designed templates. It is a great option for those who want a simple and easy-to-use website builder without the need for coding skills. Wix also offers a wide range of features including e-commerce, forms, and a variety of apps to add more functionalities to your website.
Shopify
Shopify is a popular e-commerce platform that is great for building online stores. It is user-friendly, easy to set up, and offers a wide range of features including inventory management, payment processing, and marketing tools. Shopify also has a wide range of templates and apps, making it easy to customize your store to your needs. You can literally start and launch your eCommerce store in less than an hour with Shopify.
Squarespace
Squarespace is a website builder that is known for its sleek and modern design templates. It offers a wide range of features including e-commerce, analytics, and social media integration, making it a great option for bloggers and small businesses looking to create a professional-looking website.
Weebly
Weebly is a website builder that is known for its ease of use and wide range of templates and apps. It is perfect for those who want to create a website quickly and easily without the need for coding skills. Weebly also offers a wide range of features including e-commerce, forms, and SEO tools.
There are so many other website builders and landing page builders out there. It's important to consider your website needs and goals when choosing a website builder. Whether you're a blogger looking for an easy-to-use platform, or a business owner looking for an e-commerce solution, there's a website builder out there that's right for you.
So, How To Start A WordPress Website today without any technical knowledge.
Installing WordPress on the Bluehost – How To Start A Website
As WordPress runs as a self-hosted solution, you will need a web hosting service to start.
First of all, as WordPress is built on PHP and MySQL databases, you need both installed on your web server before installing WordPress.
For this post, we will be using Bluehost shared hosting to install WordPress. Bluehost is one of the top three web hosting listed on WordPress sites.
1. Choose a hosting plan
There are different web hosting plans offered by Bluehost, you can start with shared hosting, VPS hosting, dedicated hosting or even WordPress hosting.
To help you choose the plan, you can read our WordPress plan review or simply start with a shared or WordPress hosting plan. It starts at just $2.95 per month. 
2. Picking a new domain name
With all the Bluehost plans, you will get a free domain name for the first year.
Once you have selected your hosting plan, select Create a New Domain to choose your free domain name.
If you already have your domain name registered with the third-party domain registrar, you can use it here. Else you can type in your chosen domain name and see if it's available.
To use your own domain name, you will need to configure the DNS to point your domain name to Bluehost's nameservers.
3. Enter Bluehost account information
Next, Bluehost will ask you to fill out some personal information to create your account. Or, you can sign in with Google.
4. Confirm hosting plan details
Now, it's time to make payment. Bluehost will list down all included in your list, with some add-ons. These add-ons are extra services that are charged separately. Hence, you need to be careful and select those required only.
For now, we would suggest unticking all. You can select the addons later when you need it.
Under Account Plan, you can also set the number of years you want to sign up Bluehost for. The minimum commitment is 12 months, but you can get a bigger discount if you commit up to three years in one shot.
5. Enter your payment details
The last step in the Bluehost sign-up process is to enter your payment details and complete the checkout.
Bluehost will now go ahead and set up your new hosting plan and domain name. You will then receive an email with payment confirmation as well as your new account information, including login and password details.
As a satisfaction guarantee, Bluehost provides a 30-day money-back guarantee. If you are unhappy with your plan or the hosting service within 30 days, you can always ask for a refund.
Installing WordPress on Bluehost – How To Start A Website
Now you have the hosting and domain both ready, it's time to install WordPress. As Bluehost has a simple one-click installation feature for WordPress, you can install it easily.
1. Log in to Bluehost
To start:
Log in to your new Bluehost account.
Go to the My Sites tab.
Click the Create Site button in the top-right corner.
2. Enter your website info
Next, you need to enter some basic information about your website, including the Site Name and Site Tagline.
3. Choose your domain name
Use the Domain drop-down to select the domain name that you chose when you created your Bluehost account.
You can also choose whether or not to install some of Bluehost's recommended plugins.
4. Click "Next" to install WordPress on Bluehost
Bluehost will now install WordPress for you, create your new WordPress website, and display your login details.
Things to Do After Installing WordPress – How To Start A Website
Finally, your WordPress website is ready to visit by the public. However, this is a basic site running on the default theme. You need to customize the website to include your content in it.
Choosing a WordPress Theme – How To Start A Website
First of all, a theme is what your WordPress site will look like. It includes all the elements like the colours, fonts, layout structure and the overall look and feel of the website.
A theme will sometime also include some useful pages together with the starter template installation package.
For this site, for example, we are using the Astra theme. Astra theme provided lots of starter templates for different business types. This includes agencies, restaurants, fashion, eCommerce, personal blogs, business sites and so on.
You can directly select the started template your want and then import all the relevant pages and plugins to your WordPress site.
Do launch the preview before selecting it.
One of the elements you want is a lightweight theme that is optimised for speed, fast loading and responsive for different devices. These are what affect your user experience and SEO ranking.
Installing and Using WordPress Plugins – How To Start A Website
The next important step is to install some essential WordPress plugins.
As WordPress build to be an overall CMS platform or a website builder for different needs, naturally it doesn't contain many features in basic WordPress. This is to reduce the weight of the website so it will load faster.
Hence, there is this plugin to enhance its features of it. A plugin is a piece of software that extends the functionality of your WordPress website.
Some of the most famous plugins include:
There are many other options but these are some required ones for SEO optimization, contact form and website building.
Final Thoughts – How To Start A Website
WordPress is a very popular platform to create websites. From blogs to business websites and eCommerce stores, you can build almost every website with WordPress.
And from what we showed above, installing WordPress is simpler than you might expect. In fact, you can do it with just a single click. Unless you are getting customer service, a standard WordPress hosting provider will provide a simplified installation method.
After installing WordPress, the next steps typically include configuring the basic settings, choosing and installing a theme, creating pages and posts, and customizing the website's design and functionality with plugins. It is also a good idea to set up and configure important plugins like security, SEO, backup and caching.
You should also create a menu, customize widgets, and add your own personal touch to the website. Once the site has been set up and customized to your liking, it's a good idea to test it thoroughly and make any necessary adjustments. Once the site is ready, it can be launched and made live for the public to access.