If you have ever seen a link on a page or a YouTube video description, chances are those are affiliate links. And if you clicked the link and bought something, you are contributing to their earnings. Had you thought of How To Start Affiliate Marketing With No Money?
Online content creators or influencers normally earn by promoting products on their channels. It can be an Instagram post, YouTube video, Social media post or other content. Most of the content creators are not charging you for the values provided. So, they will need to have some income to cover their cost.
Hence, affiliate marketing is a good method for them to take commissions by promoting products to their audiences.
Affiliate marketing is a growing industry. It is set to reach $8.2 billion in 2022 in the US alone.
The concept of affiliate marketing is simple. You sign up for an affiliate network or affiliate product. Then, they will give you a unique affiliate link which contains the tracking cookies. You promote the link and if someone clicked on the link and makes a purchase, then you will be credited to the sale. Finally, you will be paid commissions based on the sales referred.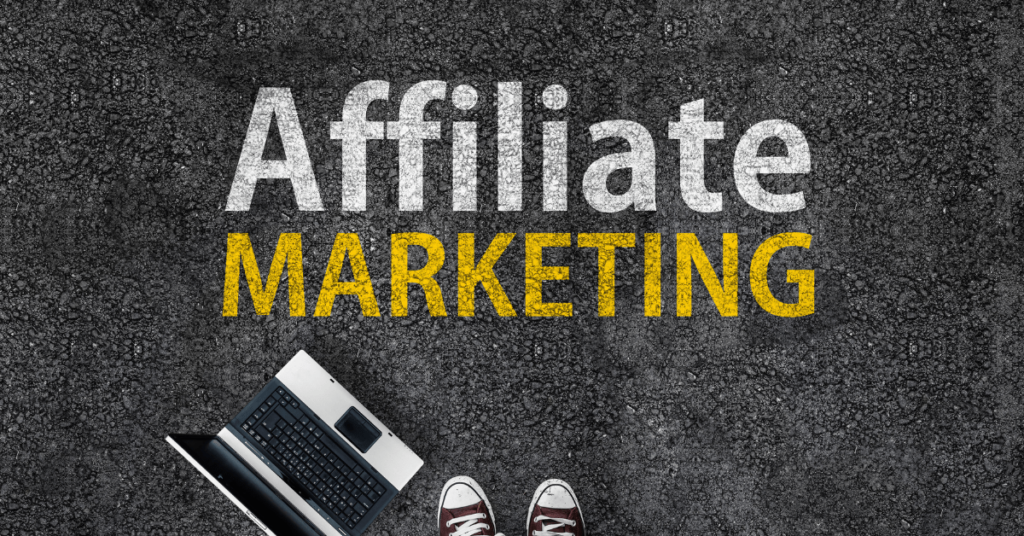 Although it is simple to start, there are still some costs like the domain name, hosting, courses, books, tools, etc to help you get on the right track.
So, the question is, How To Start Affiliate Marketing With No Money?
Absolutely, yes. In fact, today we are going to share how to make money online with affiliate money without upfront costs.
Join Us and Learn Everything You need to launch the first affiliate marketing funnel
How does affiliate marketing work?
Affiliate marketing starts with you joining an affiliate network to promote a product or service. Different products will have different commissions rate whereas physical products are having lower commission rates between 5-10%. On the other hand, digital products typically have a higher commission rate of 30-80% front-end commissions as the cost of reproduction is much lower for digital products.
Once you registered and are accepted to be an affiliate, you will receive a referral link that will track back to you for all successful sales.
To help new affiliates to run a successful campaign, the affiliate product owner will provide some banners, landing page samples and email sequences for them to use.
Now, when a visitor clicks on the referral link or banner and makes a purchase from the business, you will earn a commission based on the terms of the affiliate program.
The affiliate network or business\'s affiliate program platform manages the tracking and payment of commissions to affiliates.
It\'s important to note that affiliate marketing relies on the performance of the affiliates, so businesses typically only pay affiliates for actual results. Differing from influencer marketing which is paid in advance for a sponsored post, affiliate marketers are paid based on sales commissions.
Join Us and Learn Everything You need to launch the first affiliate marketing funnel
Why Affiliate Marketing?
If you are thinking, about how affiliate marketing is a business. It's just a product recommendations and commission business.
Now, back to the number, according to PayScale, the average affiliate marketer in the US makes around $52,000 a year.
Not bad for a product promotion right? In fact, there are many full-time affiliate marketers that make a living from affiliate marketing itself. And you definitely need to build it as a business instead of a referral only.
Why?
Low Risk To Start
Compared to other businesses, the risk for affiliate marketing is relatively low. As an affiliate, you don't need to invest in creating your own product or investing in the inventory. You are promoting another's products. The product owner had taken all the risk.
For a business owner, it is guaranteed sales when you pay a commission. Unlike a paid promotion, where you pay the promotion regardless of the sales, affiliate marketing only payout commissions when a sale is made.
Win-Win Business
The business owner will benefits from the sales you bring in, and only pay you after the sales are made.
You refer them to the business and get paid commissions for successful sales.
For the customers, you are helping them to pick and review the best product. So, they will get a good product.
Remote Working
As an affiliate marketer, you can literally work anywhere as long as you have access to a phone/laptop and internet access.
Your focus will be on building audiences and creating content to promote the affiliate products.
Make sure you know the local law for the countries you work in. You don't want to get into trouble working remotely.
Building Leads
Although affiliate marketing works by referring the customers to the affiliate product business, you definitely need to know their contact information as well. This is how you build a long-term business.
If you are unable to track or verify the customer's information, you are just helping them to build their business. Those are their customers, not yours. This is why affiliate marketers will build a landing page to collect leads. This includes their contact information. So you can contact them in the future.
Recurring Passive Income
If you are building it right, your content will bring in sales even if you don't work. It takes time and effort to build the content and presence. But if you are doing it right, it\'s definitely worth it.
When you get the traction, the piece of content that you create might generates affiliate commissions for months or even years.
And if you are promoting some subscription-based services like courses or online tools, you will get paid commissions monthly as long as the subscribers you referred keep paying and using it.
The key here is to build your high-quality content, trust and credibility to bring in long-term commissions.
Now, back to our main question.
Join Us and Learn Everything You need to launch the first affiliate marketing funnel
How to start affiliate marketing with no money
The journey to becoming a successful affiliate marketer can be hard. Investing in courses or mentors can help to shorten the learning curve. But, you can start and get some success first, and only invest when you are ready to grow your business to another level.
Now, let's break it down and see how you can start affiliate marketing with no money.
1. Pick Your Niche
To start in affiliate marketing, you need to define yourself first. If you want to dominate a market, you will need to build yourself to be the expert in the niche. Someone that people can trust and listen to.
The three core niches include health, wealth and relationships. Your business should fall under one of the core niches to get more customers. But, if you are targeting the core niche, it's too wide and it's very hard to dominate. Hence, you should identify your sub-market. And we recommend getting two levels down.
Here are some examples…
Health –> Weight Loss → keto diet
Wealth —> Investing → Crypto trading
Relationships → Marriage Advice → communication skills in marriage
When you have chosen your niche and worked on building your image as the authority figure in the niche, people will then listen to you. They will see your content as a place they refer to when they want to buy a product.
And, ideally, you are building content that is related to the topics. This is a good way to let social media and search engine index your content and rank it higher in the search result.
You want to start with niches that have a high commission rate and of course recurring commissions. One of the top niches that pay well is the business-related niche.
Example of Niche
For example, making money online niche. You can serve different business owners that want to bring their businesses online. And then, you can either sell courses on how to bring their business online and then, promote tools they need to make money online.
With this, you can have initial sales, and then recurring income with the tool subscription fees.
However, you are not necessarily to pick this niche. When picking a niche, the most important is to pick a niche that you are interested in or understand. See, you are going to build yourself to be an expert in the niche. This means lots of time in building the content and speaking the language of your audiences in the niche.
If you are not interested in the niche at all, how you can have the perseverance and determination to constantly build content around it?
To help identify your niche, try asking yourself:
What is your hobby or interest?
Write down a list of your hobby and interest. Then have a look in Google Trends and see if it's a trending topic. This is important as you don't want a niche where not many people are not trendy.
Do you already have experience in that area?
If you are starting a niche that you don't know, chances are you will need to climb the hill to learn about it. If you know about it, you can use the language of the community to synchronize with your audience better.
How to create free content with it?
Since you are starting with no money, you should get a niche where you can create content with just your smartphone. There are no additional tools needed. If you are in the technology or travel niche, you will need a lot of investment to get the product to create content or even visit different places to get fresh content.
Is there money in the niche?
Our goal here is to make money. You don't want a niche where there is a trend and lots of interest but there is no money in it. A good example will be toys or kids-related niches. They like your products and want to buy them. However, they are not the decision maker. Their parents are. Hence, getting a niche that people are willing to spend and have the money to spend is important.
Now that you already have the niche, it's time to see if is there a profitable product in the niche.
Join Us and Learn Everything You need to launch the first affiliate marketing funnel
2. Choose an affiliate program – – Start Affiliate Marketing With No Money
This is where you choose the affiliate program to join. You want to choose the affiliate products that are related to your niche.
For example, some YouTubers especially travel YouTubers always promote the VPN (Virtual Private Network) in their videos. This is so that their audiences can watch them anywhere in the world. And also related to the travel niche, as it can protect their privacies while overseas.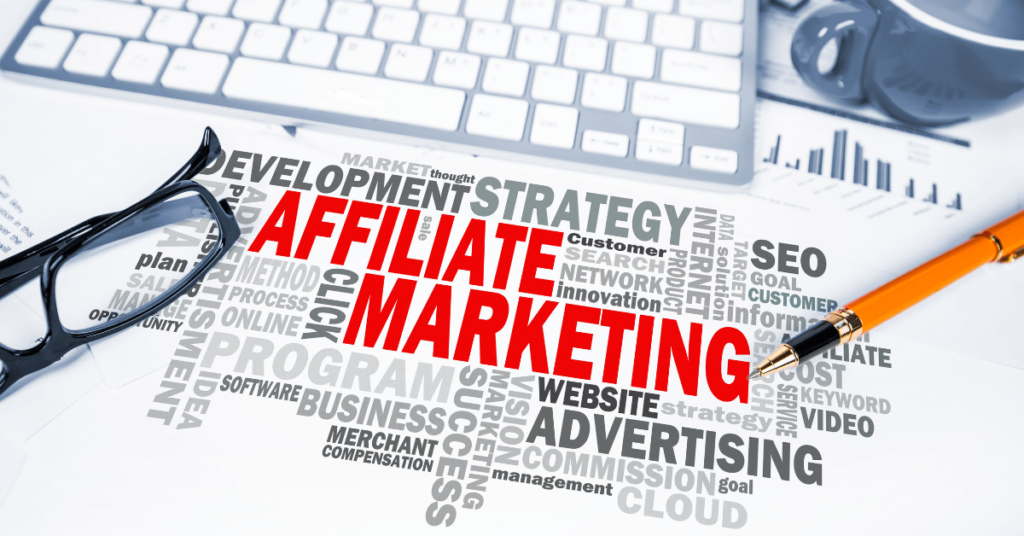 Another would be online entrepreneurs promoting tools like landing page builders, autoresponders or other tools. They can explain it as the main tool they use in their business. And, how the tool helped them to save cost and time or other benefits it brought them. Their audiences will be able to relate to it and hence, choose it
There are lots of affiliate products out there as product owners are leveraging this marketing method to sell their products. But as an affiliate marketer, you need to really pick the high-quality product that your audience will need it. Only by providing real values, you will win their trust and credibility.
There are tons of affiliate marketplaces, including:
But if you visit a website for your service, you try to scroll down to the bottom of the page. Chances are you will find a link for their affiliate program at the end of the page. 
3. Choose Your Traffic Source
Now, you are ready to start promoting it. First of all, paid traffic like ads or sponsored posts will not be considered as you are starting with no money.
And we don't really suggest starting directly with paid ads unless you have lots of marketing budget to spend, or you have some experience to launch profitable ad campaigns.
To start creating your content like a blog, you will need to get hosting if you are using a self-hosted WordPress site. This is useful in the long run, and I really suggest building one. But when you are starting out, you can choose other free options or leverage on other's platforms first.
Since you are not able to buy your way in, you need to work your way in. You can start with the organic method. Platforms such as social media platforms, YouTube, and forum-based sites like Reddit and Quora are good to post your content and build your audiences.
Facebook
Pros: The largest social media platform. You can reach the target audience and research the trend with Facebook Audience Insight Tool
Cons: Facebook focuses more on selling traffic. You will get almost zero organic reach. To grow your reach, you need to build your authority in different groups and share your content there.  
Instagram
Pros: Highly visual, for showcasing products and services. If you are selling physical products or things that can be presented, Instagram is good.
Cons: Under the same family as Facebook, the organic reach is low as well for feed posts.
YouTube
Pros: Under the same company as Google, YouTube is one of the largest search engines. As long as your SEO is done well, you can get lots of traffic for the ranked keywords.
Cons: A lot of competition in most niches. Everyone can post videos now. So, your videos need to be high quality to get people to view them. Especially for the audio.
TikTok
Pros: Easy to create. 15s videos can be created easily. Just build your unique profile and start posting. TikTok is still not good for organic reach
Cons: Links in descriptions are not clickable.
Now, it's time for you to build your following. Everyone starts from zero. You might see people are having big followings and are making good money. But don't forget, it takes time for them to start and build to what they have today.
The quality of your audience is more important than the quantity. You don't need a huge following, but the right audience that will buy.
Join Us and Learn Everything You need to launch the first affiliate marketing funnel
4. Create A Content Strategy – Start Affiliate Marketing With No Money
Creating content is always the most headache for beginners. To start building content, you need to make sure that it's high-quality and is able to catch the attention of your target audiences.
Building content takes time and effort. Therefore, it is very important to create your content strategy.
What is the content that your audiences are interested in?
How often should you be posting?
What time in the day should you be posting to get the most reach?
How to repurpose a piece of content for multiple platforms.
Your content will need to answer all the questions above. And the most important is to be able to repurpose a piece of content that you created for multiple platforms to save your time and effort to create so many contents.
As you are going for the organic way, take some time to research the high-search keywords in your niche. And optimize your content to rank on it. Ideally, you would pick long-tail keywords that have high search volume and low competition.
5. Build Your List – Start Affiliate Marketing With No Money
One of the mistakes of most new affiliate marketers is sending the traffic directly to the affiliate link.
Wrong.
You are building their business, but not yours. The affiliate product can terminate the partnership with you, or the marketing platforms you built can freeze or delete your account.
And then, you lose your entire business. You need to start it all again.
Hence, you need to build your list.
Building a list is the process of lead generation to convert from others' traffic to the traffic that you control.
As long as you keep your list secured, you can contact the leads in your list anytime you want. You will never need to depend on the platform.
And the list that you created, you can follow up and build relationships with them by email. Once they subscribed to your email list, you can send them an onboarding email sequence to build your credibility and relationships with them. And at the end of the email sequence, you can pitch your affiliate products.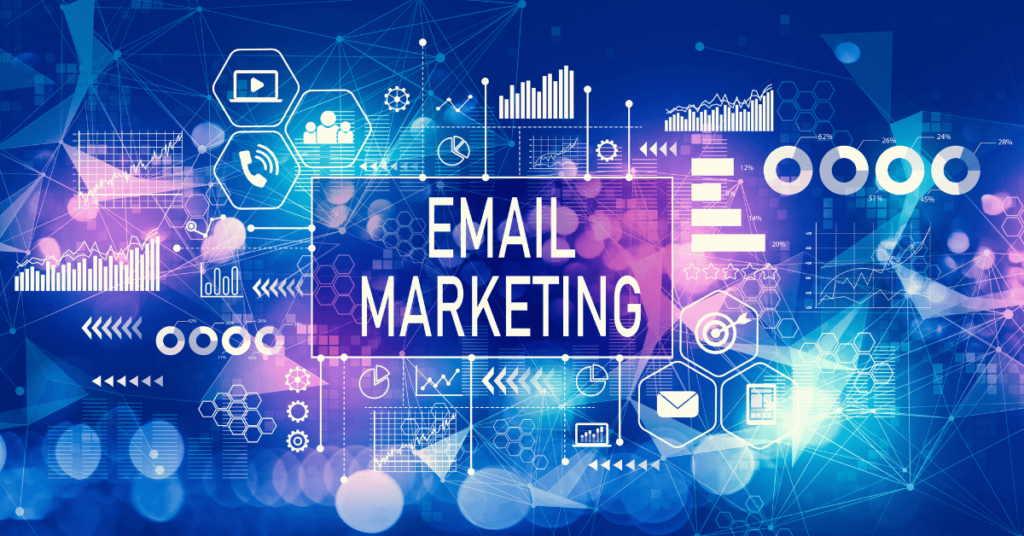 Not only that, you can send regular newsletters or email sequences to launch new products. The key here is to provide values in the email to build rapport and sell them in the future.
To start with building an email list and running email marketing for free, you can use GetReponse which offered a 30-day free trial for full features and also FREE PLANS to get you started. 
Once you build trust with an audience, you can start promoting high-ticket affiliate programs. With the same amount of work, you can now get higher commissions.
Join Us and Learn Everything You need to launch the first affiliate marketing funnel
6. Be Interactive To Your Audience
You need to keep engaging with your audiences. You need to be able to identify as a real person and interact with your audience. This is to build relationships with your existing audiences and get new audiences. Not only that, it is useful for social media algorithms to rank and show your content to more audiences.
It gives a signal to the algorithms that your content is valuable when there are more visitors and interactives. And the search engine or social media platform will send your content to more people as it might be able to help them.
On YouTube for example, when you like and respond to comments on your videos within the first 30 minutes after it is posted, YouTube will take note of this and rank your site higher.
Start your affiliate marketing business today
We have shown How To Start Affiliate Marketing With No Money. It\'s proven that starting affiliate marketing doesn't require a huge investment. In fact, you can do it without investment. Follow the steps above and start your journey. When you have no money, you can invest your time and effort to build something out.
Get up and start working on it.
Join Us and Learn Everything You need to launch the first affiliate marketing funnel