Had you ever thought of getting your product on the first page of Etsy search results and how much free traffic you are going to get from that? Do you know that you can do that by implementing an Etsy SEO strategy to improve your Etsy shop search ranking?
With the low listing cost on Etsy and the number of active sellers on the Etsy marketplace, reaching on top of the search result is getting harder. This is especially true when you are trying to rank for a highly competitive keyword. There is more than just optimizing the keywords for you to reach the top.
‍This is why today we will share some strategies to increase your SEO ranking and get more visibility for your products on Etsy.
What Is Etsy SEO And How Does Etsy Rank Listings?
SEO, search engine optimization, is the process of optimizing your product listings to improve the ranking in the search result. This will improve your product listing's visibility in the search result and get more visitors to your product page.
This is a common technique used by search engines to show the search results and is the algorithm at the back that determines how is the rank order.
Etsy as a huge marketplace with lots of different products selling in the same category is having a similar function. When someone is searching on the Etsy search bar, the search algorithm will go through all the available products and show customers the related products based on the search keywords.
And Etsy SEO is the strategy to optimize your product listings and Etsy shop so that the search algorithm for Etsy will rank you in a higher place for the search result.
Read more on How To Sell Canva Templates On Etsy.
Etsy SEO 101 – How Etsy Search Algorithm Works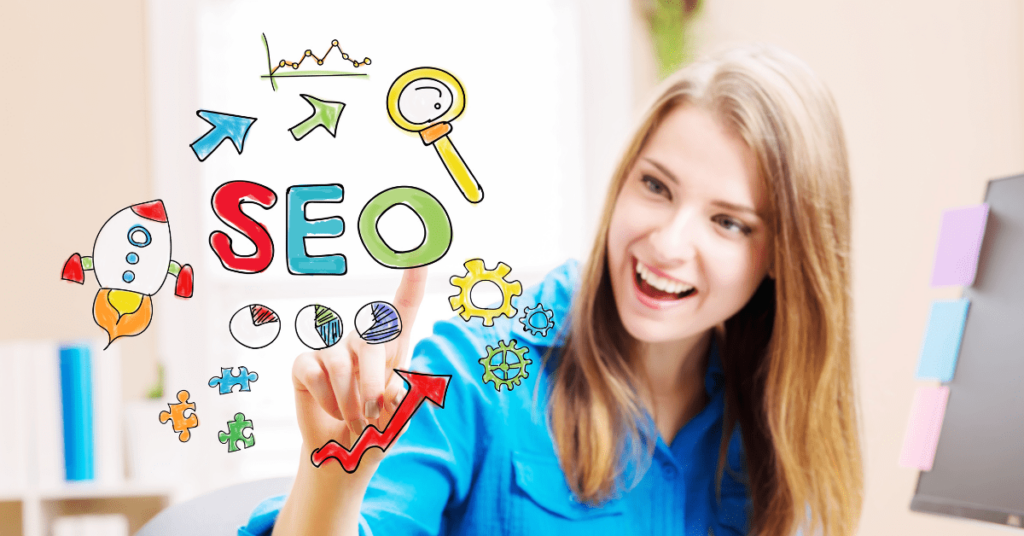 When a buyer runs a search, Etsy's search algorithm will do two things to determine which product the potential customers will see: Query matching and Ranking.
‍Query Matching
For query matching, Etsy will try to match based on the 5 elements below with the search term.
Title
Tags
Categories
Attributes
Listing Description
This is why when you are writing your product title, tags, categories, attributes and product description you will need to have in your mind the keywords that you want to rank for and include those keywords in it.
How the Ranking Algorithm Works – Etsy SEO
Since everyone is aware of this basic SEO strategy and will do their best to optimize their listings based on the 5 elements, Etsy's SEO algorithm is using additional factors to determine how the final ranking will be.
1. Relevancy
First of all, it will be how your title, tags, categories, and attributes match the shopper's searches. Having the exact match for the keyword searched will improve the ranking.
Hence, this is why you need to have an insight into what people are searching for and include the exact keywords in your product listings.
2. Product Description
After scanning through the 4 main elements, the next will be your product descriptions. Your product description shall be structured for each to read and include 3-5 keywords in your descriptions to focus on the product benefits and features.
3. Quality Score
For all listings, Etsy will have a scoring system to determine whether will people be buying that. And naturally, the higher the listing quality score, the higher the rank would be.
The quality score for Etsy is calculated based on the clickthrough rate, product favoured and the purchase rate of the product. So, instead of having a high view rate for your product listings, you will want a higher conversion rate in order to get your account ranked.
The conversion rate is calculated based on how many people are buying your products versus how many people are viewing it. The higher your conversion rate will show that people love your products.
4. Updated Product
A new or updated product will get a small boost in the SEO ranking. This is done by Etsy in order to test whether your product is good and how they should treat your product.
It is a good metric for both Etsy and you to understand how the listing is working. But you don't overly renew the listing because all renewals will cost you a listing fee. Instead, you can change the title, description and tags to make it more relevant or better optimized for Etsy SEO.
5. Customer And Market Experience Score
Etsy wants to give a good experience to all shoppers on Etsy in order to keep them on the platform and to continue buying there. This is why, the completeness of your store information, including your about us page and shop policy, are both important to give good impressions to your customers.
Not only that, an Etsy shop with good product reviews will get more sales as people will be more confident about your shop and your product quality if there are many good reviews.
The same goes for Etsy. Etsy will trust you more if you are getting good reviews and hence increasing your search result ranking.
And finally, your responsiveness to the chat. This is an important metric also for your customers. As a buyer, you would want someone who is responding to your questions rather than a chat that is only replied to after a few days. This ‍definitely affects your customer's experience and hence, Etsy does track this as well.
6. Shipping Policy
Although sometimes this seems to be unfair, trust me, free shipping will affect your Etsy SEO ranking. Etsy does take shipping cost into one of its metrics for the SEO algorithm.
The lower the shipping cost you provide, the better for Etsy. And free shipping is the best. Etsy, they are offering free shipping to the US for orders over $35 USD. This could be difficult to do if you are outside the US. But complying with this will definitely help in your Etsy SEO ranking.
7. Translations And Language
As Etsy works worldwide, you need to have different languages for people from other countries to be able to understand your products and eventually buy from you.
You can just use English for your products and shop. Just make sure that it's the same as your shop language. Then Etsy will take care of the rest. Although the translation might not be the most accurate, Etsy will translate your shop accordingly.
8. Shop Location
This is an unfair advantage for your shop location. If you are working in the EU, Australia and Canada, your store location will be taken into consideration for the Etsy rank. A local shop will rank higher than an oversea shop.
How To Optimize Your Product To Rank Better On Etsy SEO Search
Now that you already know the metrics in Etsy's SEO algorithm, it's time to start implementing the strategy to optimize your product listings to get them ranked.
We will first start with the keyword research
1. Keyword Research
Knowing which keywords you want to rank for your product is the first step. Only by knowing the keywords that you want to rank, you can optimize your product listings based on the keywords.
Else, you will be going nowhere if you are ranking for the wrong keywords that no one is searching for or a keyword that is very competitive that you have no chance to rank for.
To start this, you can start with the obvious keywords for the product that you are selling. For example, if you are selling a T-shirt. You can start with the keyword t-shirt. But don't focus on ranking it. There are millions of products trying to rank for the keyword t-shirt. You will have a very slim chance to rank for this.
So, instead of fighting with them, you can try to get some other keywords that are more specific. We call this the long tail keyword.
Long tail Keyword
And to get an idea of what a long-tail keyword is. Instead of the keyword "t-shirt", people are searching for "black t-shirt", "vintage t-shirt", and "cute black t-shirt for mom". By ranking for these keywords, you are competing with fewer competitors because not everyone is selling in the same niche. And at the same time, people that will type in specific keywords are those who are really into buying it.
You can get some long-tail keyword inspiration by searching from the Etsy search bar. Just type in the keyword and from the search suggestion, you will know what others are searching for.
In addition, you can also spy on your competitors and see what keywords that they are ranking for. Go ahead and see the few products that are ranking top. And see what they put in the product title. The first few words are normally the keyword they are focusing on.
Keyword research tool
Another solution for keyword research will be using the spy tool to see what's trending. Compared to looking at your competitors or the Etsy search bar, you will know what's trending but not only a total number.
You will know in the previous month what is selling best and what people are searching for. Then you can also get keyword suggestions for other keywords that you can rank for. You can start with eRank or Everbee for this.
2. Optimize Your Etsy Product Title using a Descriptive, Keyword-Rich Listing Title
Now that you have the list of keywords that you want to target, it's time to implement it in your product titles, tags and product descriptions.
Remember the Query Matching process?
You would want to include the most descriptive keywords in your title and tags. That's what Etsy's SEO algorithm sees when someone is searching for a keyword. Getting the exact match will give you the advantage over other listings that are not having an exact match.
So, in the first few words of your title, make sure you use the keywords like what people are going to type in the search bar. And at the same time, utilize all 13 tags to rank for more keywords.
Final Thoughts – Getting Rank on Etsy SEO
There is no secret that you need to focus on Etsy SEO to get more organic traffic to your Etsy shop. And in fact, it's the main traffic method for most Etsy shops.
So, go ahead and start implementing the Etsy SEO techniques shared.
Read more on How To Sell Canva Templates On Etsy.