Building an email list is like giving a raise to yourself every month. There is a say where every email that you add to your list, should earn you $1 a month. Email list building is the foundation of effective email marketing.
You want to have a highly engaging list in order to grow your business. The quality of the list is more important than the size list. When you have too many bad emails on your list, all you will see are increasing bounce rates and bad returns on investment.
In this article, we'll share how to build an email list from scratch. And specifically, how to build a highly engaging email list that will react to your email marketing campaigns and buy from you.
Try GetResponse With 30-day free trial
How to build an email list from scratch (in 9 steps)
Every great marketer or email list starts from scratch. There is no shortcut to building an email list. It's hard, but it's very valuable when you are finally able to collect the highly engaging email list.
When you eventually nurture your list and build relationships with them, they will be your loyal customer. You will be able to get in touch with them and market new offers to them anytime.
Here's what we will share on how to build an email list from scratch in 8 simple steps:
If you want someone to subscribe to your list, make sure you are worth their effort and time. This is why you need to really plan well in your newsletter. Treat them like your main product that helps to communicate your value and offer to your audience.
There are a few rules to follow when it comes to newsletter design. The different niches might have different patterns. But it all comes down to the 3 following rules :
Focus on your target audience
When we create a business or a product, we need to first build our dream customer. For this, you should create an avatar of your dream customer. Someone that you want to serve. You will want to list as details as possible.
By knowing who you want to serve, and knowing whether they like it, you can steer your content and offers towards it. Constantly learn about their information needs and develop the right content that corresponds to their daily challenges.
Make it interesting
The content you share in your email marketing campaigns needs to be valuable for your target audience. However, it does not need to be packed with information and long boring email.
Instead, you should make it interesting to read. Get some bait in every email so that your subscribers will look forward to the next email. Just like a movie trailer. The email content shall be 70% entertaining and 30% informative.
By following these rules, you will be less hassle in writing the email and your audience will be more likely to read more. Make sure it solves real-life problems and is easily accessible.
Engage with your contacts and ask for feedback
A newsletter can be a two-way communication channel, e.g., send emails people can reply to, questionnaires, surveys, webinars, etc.
Remember, an email is not only used for sharing information. It's also a tool to build relationships with your audience. The more they trust you, the more likely they will buy from you.
People will tend to buy from people they know and trust.
Try GetResponse With 30-day free trial
Once your newsletter is ready, you can need to send traffic to it. For this, you can run ads or promote them on any social media. Just choose one platform and master it. Don't try all platforms at once as you will risk messing up everything. advertise it and run promotional campaigns via the available channels (just like you would do with a product).
Social media pages: Add the newsletter signup link or a banner to your social media page so that people can sign up for your list. You can be sharing your lead magnet and in return ask for their contact details.
Blog: Create a popup or opt-in form in your blog or website in order for your blog visitors to join your email list.
Video: If you run a YouTube channel or TikTok channel, you can add your sign-up link in the bio or the description. And in your video, you can ask the viewer to click on the link and subscribe.
Podcast: if you run a podcast, share your newsletter in your show. And provide them a subscription link. With the email list, you can remind them of your new live or new podcast release.
Webinar: Webinars had no doubt been a game-changing thing these few years. Although live events are starting back, many of the marketers that already enjoy the benefit of it are doing hybrid events.
E-commerce store: You can have an exit popup, time-based popup, or contact form where the customer will enter their contact details before going to the payment page. By doing this, even if they didn't complete the purchase, you can still contact them. And, share with them future offers.
3. Create lead magnets
A lead magnet is something you offer in order to exchange for contact information. The goal of the lead magnet is to incentivize subscriptions and sometimes qualify leads. Instead of asking directly to subscribe to a newsletter, people need some "sweets" in order to motivate them to subscribe to one.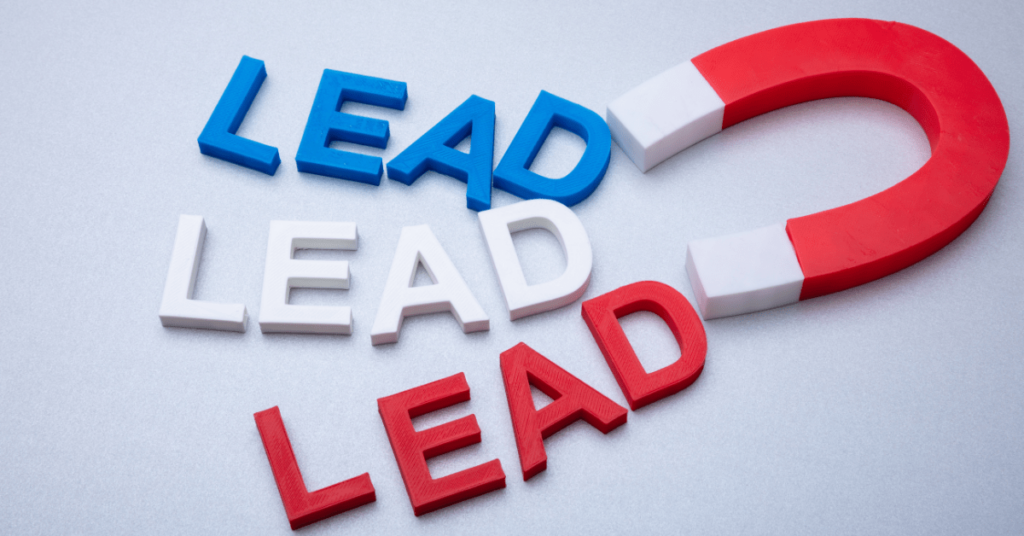 Anyway, we all have tonnes of marketing emails coming in. And hence, we are more sceptical about signing to another newsletter. A lead magnet had been something important in generating new leads.
Some rules for a good lead magnet. It should be short, actionable, and easy to generate results. People want fast results now. Hence, I don't recommend giving a hundred pages of ebooks. Not many will read it. Instead, a one-page cheat sheet will convert better as it's packed with values.
Here are some examples of lead magnets.
Cheatsheet
Quick Guide
Report
Checklist
Resource kit
Framework
A lead magnet in another word is a freebie to bribe visitors to give you their contact information.
Try GetResponse With 30-day free trial
4. Show the benefits of your email list
There are so many newsletters and email lists out there. Why is yours different and why should they join your list?
What is the value that you can provide them and what should they expect from your email? Always take one step ahead and explain why to them.
In some cases, provide them with an irresistible offer on your popup and landing page. Making it a brainless offer to sign up for your email list.
Now you have all the preparation work done. It's time to go to the fun part. It's the landing page building time. A landing page, also know as a "lead page" or a "squeeze page", is a single webpage designed to generate and collect leads. That's all.
Many people tend to add too many things on this page without realizing that they should focus on only one goal on one page.
If you need to have multiple actions or offers, then build a sales funnel and guide your potential customers through the sales process one by one. The power of a sales funnel is to let potential customers make simple yes or no decisions.
There are many ways to build landing pages and the easiest one is to use a landing page creator. A drag-and-drop tool designed to build a nice and high-converting landing page.
GetResponse is an all-in-one digital marketing tool that comes with mobile-optimized free landing page templates, an intuitive drag-and-drop editor, email marketing, and multiple other features.
ClickFunnels, on the other hand, is a complete sales funnel creator which is optimized to create the entire sales process.
6. Add subscription forms to your website and blog
An opt-in form, a.k.a. a signup form, is a simple form that is installed on a website to enable visitors to sign up.
There are different types of forms that you can build. Contact form, subscription form, exit pop-up, time-based popup, scroll bar, or top notification bar.
Adding a fixed bar or a pop-up form in the highest converting pages like the product page and about us. By doing this, people who are interested in your offer can sign up and receive more relevant information.
To build an opt-in form, you can use a popup/opt-in form builder like the one built into GetResponse. And in ClickFunnels, there is a feature to build the popup in every page builder.
There, you'll find various templates to choose from and an intuitive editor that'll let you customize your web form to fit the style of your website.
When designing your opt-in form, make it simple for someone to sign up for your list. You don't want an essay or have lots of information to input. Limit its name, email address and optional phone number, and a checkbox for social media.
The rule of thumb is that the longer the form, the fewer people subscribe. The shorter the web form, the more subscriptions you get. To know the best form structure, split test it and see how the market reacts.
There is no right or wrong in this, the market speaks.
Try GetResponse With 30-day free trial
7. Run a webinar
A webinar had been a great way to build an email list with high-quality contacts.
Why?
A webinar is also known as an online conference or online seminar. For people to attend the webinar and follow through with your webinar, there is a huge commitment made.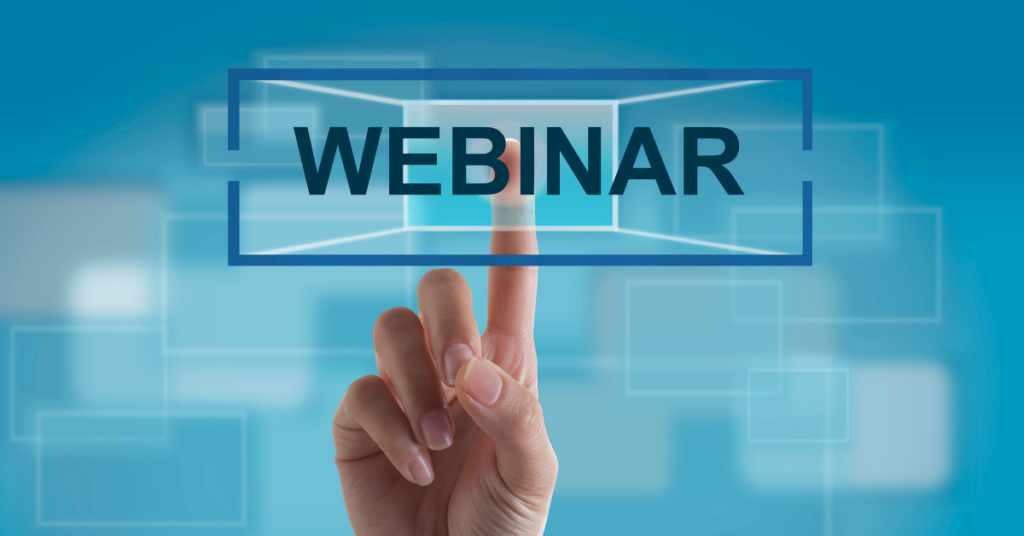 In the webinar, they already know you and recognize you as an "expert" they can trust. That's why they can start at half or the end of the webinar. This group of audience is high-quality contacts.
Carefully planned webinar content will certainly attract your target audience. You can promote your webinar via other online marketing channels to maximize outreach.
8. Create a lead generation funnel
The lead funnel had been a very effective way for lead generation. With lead magnet funnels you can host your lead magnets, set up landing pages, create autoresponders, and promote them with Facebook Ads — all in a matter of minutes.
The lead funnel is also easy to build where you don't need too much of elements inside. Just share with them the lead magnet, what is it, how to claim it, and then the contact form to key in their information.
Final Thoughts on How to Build an Email List From Scratch
Email marketing campaigns had been proven to work well for online businesses and to get success in it, building a huge email list plays the most important role.
Now you are equipped with the skill, start building your list today and get pay raise daily.