We talked about How To Use ClickFunnels For Affiliate Marketing in our previous post and in this post, we will be teaching step-by-step how to build Landing Page For Affiliate Marketing in ClickFunnels.
In affiliate marketing, we can choose either to send our traffic directly to the affiliate sales page or we can build a landing page to collect their email and grow our list while offering extra bonuses together with the original affiliate product offer.
Why Landing Page for Affiliate Marketing?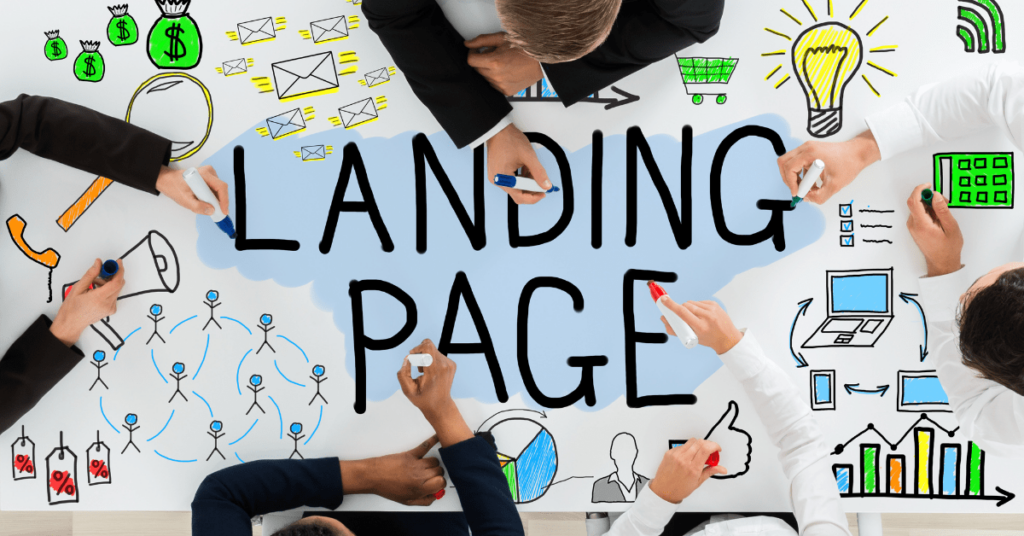 Compare to the original offer that everyone is selling, what's the difference, and why does someone need to buy from your link? Are you giving them extra value or bonuses? If yes, a landing page is where you put your hook, story, and offer. The irresistible offer is the key to blowing out your competitors.
Below is a complete guide on How To Build a Landing Page For Affiliate Marketing.
Pre-requisite:
You'll need to have your affiliate link ready, and an active ClickFunnels account. If you haven't sign-up to ClickFunnels, you can get your 14 days trial below:
Now you're in your dashboard, go ahead and select build funnel. Then you'll need to choose the objective either you would like to collect emails, sell your product, or host a webinar.
Since our goal here is to collect leads and send them to our affiliate offer, then we'll be choosing to collect emails here. The sell-your-product option will be useful if you've either physical products or info-products and the host webinar would be used for "selling" tickets for your webinar.
For this, we will be using 2 steps funnels, the first page to collect leads and the second page to thank and build relationships with them before sending them to the affiliate offer.
Selecting the pre-built template for Affiliate Marketing Funnel
Now you've your funnel steps all setup, ClickFunnels offer a few of the ready-made funnel templates that you can import into your ClickFunnels in just a single click. Alternatively, you can also get the shared funnel from me where these funnels had been proven to be working. When you sign-up to ClickFunnels with the link below and send your confirmation email to us, our team will share all the required tools. This includes tonnes of shared funnels by top affiliates, and top ads swipe files.
Customize the page
Now we have the page imported, we can start to change the content, and headline and design our page.
Here, everything is drag and drop when you want to change any element and you can also view in both desktop and mobile view. The importance of this page is to get them to enter their contact details in exchange for your freebies. This is also part of qualifying the leads. If they're not willing to input their details, it also means it is rarely they will make a purchase. This of course your bait needs to be good so they will take action.
Adding your affiliate link
Now, after we're done with the lead magnet page, we'll proceed to the thank you page. On thank you page, there are 2 important elements only here. You don't want to waste their time here. Just say thank you and redirect them to the affiliate sales page.
Make sure the big button on the thank you page will direct them to the affiliate offer. It is important that you minimize the number of buttons on your thank you page. You don't want to make them confuse and close the page. The call to action button needs to be eye-catching.