You have heard that SEO is important for your website. You can get free organic traffic to your website if you are ranked for valuable keywords. But there are some SEO mistakes that small business owners make when they try to implement the SEO strategy themselves.
For a small business, most probably you are going to do everything on your own. And in most cases, you are the guy who is responsible to rank your website on the search engine and drive traffic to your website.
Being a part-time marketer while running your business, and managing a lot of daily issues, you might run into mistakes in your marketing strategy. This may result in lowering your SEO ranking and cost you time and money.
Today, we will be sharing some common SEO mistakes made by website owners and how you can avoid them.
What is SEO?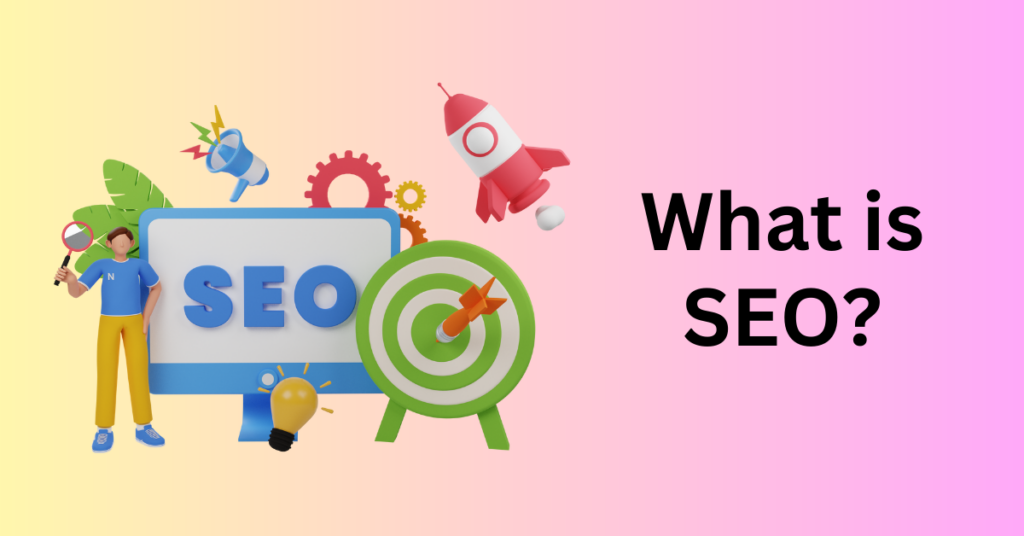 Search engine optimization (SEO) is the strategy to improve your website's ranking in the search engine. You can do it by applying different SEO optimization techniques so that the search engine algorithm will identify your content as useful content for their users. Hence, ranking you higher on the search engine result pages (SERPs). 
When people search for keywords or topics related to your business, and you are ranked for it, your content will appear in the search result.
Search engine optimization, in general, it's for all different search engines like Bing, Yandex, Firefox, Baidu and more. Since Google owns most of the market share in the search volume, most SEO strategies are based on Google.
Why SEO Is Important For Your Business?
You can definitely build a landing page, use email marketing or run ads to get traffic to your website. However, SEO is still important for your website.
Generates Organic Traffic
Optimizing your website for search engines is to get organic traffic to your website in the long term. Search engine traffics are free traffic once you rank for the right keyword. When you are ranked, you will get traffic to your website as long as people searched for the keywords and click on your link.
And when people search on search engines, they are looking for solutions to their problems. These groups of people are ready to buy if they can get a good solution for their problem. Hence, the leads generated from organic traffic are usually higher quality and ready buyers.
Increases Brand Awareness and Authority
People will see Google or other search engines as their trustworthy source when they are searching for something.
When your website ranks on the search engine, your website will get increasing in visibility. And with that, people will see you as a trustworthy source since even the search engines rank you high.
Furthermore, it will take an average will take 5-7 attempts before someone buys from you. They will need to be aware of your business, know your business, understand the product/service you are offering and trust you before deciding to buy from you.
SEO Mistakes Every Small Business Should Avoid
Now that you know what SEO is and why it's important to your business, let's dive into the common SEO mistakes you should avoid.
SEO Mistakes 1. Not Using an SEO Plugin
An SEO plugin is one of the most important plugins for your WordPress website. An SEO plugin will help to give suggestions or help to optimize your website based on the SEO algorithms.
It is important when comes to on-page SEO Implementation. For every page or blog post, you will be getting SEO recommendations and readability at the bottom of the page. It will show the important SEO metrics that you need to comply with the SEO algorithm requirement.
With the SEO plugin, you can know that your pages are optimized for the on-page SEO rules. Not only that, you can preview how your link will look on the search engine as well. For example, when your website appears on the search engine result page, it will show you the site title and meta description. These are the key elements that will decide whether someone clicked on your link or not.
If your title and description are not interesting, chances are people will not click on it. You need to hook your potential customers with those so they will click and read more about what you are offering on your website.
Apart from that, there are some global settings for your website in order for the search engine to Index and understand your website better. This includes schema markup, XML sitemap creation and other SEO features to get your website ranked higher and faster.
You can do all these with the right SEO plugin.
There are many different plugins out there for this, but we recommend using Yoast SEO or the All In One SEO (AIOSEO) plugin for your WordPress website. It will help you to optimize your website better for SEO without requiring you to pay a high price to hire an SEO expert for your website. 
SEO Mistakes 2. Failing to Add Schema Markup to Posts and Pages
Schema markup is a structured data vocabulary that helps search engines better understand the information on your website. When search engines recognize the meaning and relationships behind entities, they can serve rich results or rich snippets.
With schema markup, it will show more information about your link on the search engine result page. Instead of just showing the site title and meta description, it can show other information like the ratings, sub-topics, locations and others.
By default, the schema type for your post will be set to the article. However, you can change to another schema type with the SEO plugin. Depending on the type of page and the information, you can select from the dropdown list. And the SEO plugin will add a simple code to your page to change the schema structure.
When you add schema markup to your pages, it will help search engines get more information to be displayed on the search engine result page. And we call this the rich snippets.
Rich snippets will stand out in the search result with more information compared to the normal snippets. And when people see something different, they will tend to click on it. This In return will increase your CTRs and rankings.
SEO Mistakes 3. Not Connecting to Google Search Console
Another common mistake would be they are busy building the website for their business, and wait for Google to index it. They did not connect their website to Google Search Console.
Google Search Console is a free tool by Google to view your website performance data including impressions, positions and clickthrough rate. Furthermore, it helps to submit your XML sitemap to Google and submit your website to Google for it to index and crawl your website easily.
When you look at the search impression and the no. of clicks, you will know also which keywords are your content ranked for. These are useful data to monitor your SEO performance so you can optimize your SEO strategy.
SEO Mistakes 4. Ignoring Internal Link 
In your website, linking between different pages is important. We call this internal linking.
Internal links are essential to SEO as they will lead your visitors to different pages on your website. In terms of SEO, the no. of pages visited and the duration of the page visit is important as it shows that your visitors like your content.
Not only that but by having more internal links for your website, you can share more traffic to different pages of your website and increase the chance of getting ranked.
For WordPress, building internal links is simple as you can search for the link you want based on related keywords. And if you are using the SEO plugin, you can automate this using the Link Assistant features by AIOSEO.
This tool will help to look for related links for your page and automate the links between related pages.

SEO Mistakes 5. Focusing on Bringing in Traffic 
A website or a sales page would not sell if its page is bad. No matter how much traffic you sent to the page, if the website is not designed correctly, your conversion rate will be bad.
This is one of the mistakes of new website owners that try to buy ads to get traffic on the page. However, as their page is not optimized for best conversion, the ads will have a low conversion rate.
Your goal here is not to get more traffic to your website only but to convert them to paying customers. By building content or landing page around the topic and niche to be the authority in the industry you can attract more visitors that is your potential customers.
You can do that by first researching what other competitors are doing and what people are searching for. Then, create content around the search intent. Knowing what your customer wants and customer behaviour will get you in front of the competition.
SEO Mistakes 6. Not Writing Appealing Meta Tags
Meta tags are another SEO element that people tend to ignore. They tend to focus on the content itself, but not the meta tags. Meta tags include the page title and the meta description.
These two tags are important for your clickthrough rate. This is because the meta tags are the first impression in the search engine result. Your meta tags shall consist of a good hook to catch their attention and make them look forward to clicking on the link and reading more of your content.
If possible, by all means, create something that can grab their attention to discover more about it on your website. It can be an irresistible offer, some solutions they are looking for but can't find it elsewhere, or even something that can help them to move away from pain.
In your meta tags, you need to optimize by including the focus keyword, follow Google rules for the character limits and make them descriptive. You need to craft a compelling sales copy in your meta description for people to click.
SEO Mistakes 7. Ignoring Image Optimization
This is one common mistake that people make when creating content. Images are a good way to engage with your visitors and make your content more attractive.
However, the image is bigger than the text and it takes a longer time to load if the size is big. The longer the loading time, the poorer the user experience and hence, the search engine will lower your website ranking.
You don't need an ultra HD or super high pixel image on your website. The user's screen is just that big, and you need to make sure it is clear and looks good on their screen and that's all. There is no need to go for an ultra-high-quality image.
This is why for all images on your website, you should minimize and optimize them so that it won't be a burden for your website to load them.
To do this, you need to make sure, your website is having the right format like the webp or JPG. Then, add alt tags for your image for the search engine to understand what the image is about. Also, you need to see how it looks when someone shares the image on social media.
SEO Mistakes 8. Not Doing Local SEO
No matter whether are you serving local or international customers, local SEO will still need to be your priority especially if you are offering services. If you are selling goods, physical or digital, they can be delivered no matter where you are. But if you are offering service, you better rank top on your local keywords.
Local SEO is the strategy to rank your business website higher for local keywords. For example, if you are a dentist in NY, you would need to rank for keywords like "Dentist in New York", "Denture in New York" or "Teeth whitening in New York" so that your content will reach local audiences. 
Final Thoughts – 8 SEO Mistakes Every Website Owner Should Avoid
SEO is useful to rank organically on the search engine and get organic traffic to your website.
While the competition for high-quality keywords is fierce, your on-page SEO strategy needs to be excellent to be able to fight with others. You can't control the backlinks as it takes time and sometimes money to build. But your website settings are something that you can and must work on to get your site to rank higher.