Many people will tell you affiliate marketing is a good way to start and make money online. You have tried it yourself but not getting a very good result. You then start thinking is it really a success for affiliate marketing or it's just something that doesn't work? People are just trying to sell you their course.
Affiliate marketing is legit and many people have built a successful affiliate marketing business and become financially free. However, many people have a mindset of affiliate marketing is a get-rich-quick scheme. They are trying to just launch their campaign and collect money.
It does not work that way. It's a business that you need to build it like any other business. Only creating content and referring people to the affiliate link will not work well.
You need to own the customer and also, master the traffic generation strategy to your affiliate link.
Today, we will share 8 common roadblocks for new affiliate marketers when starting their affiliate marketing business.
Is Affiliate Marketing Legit?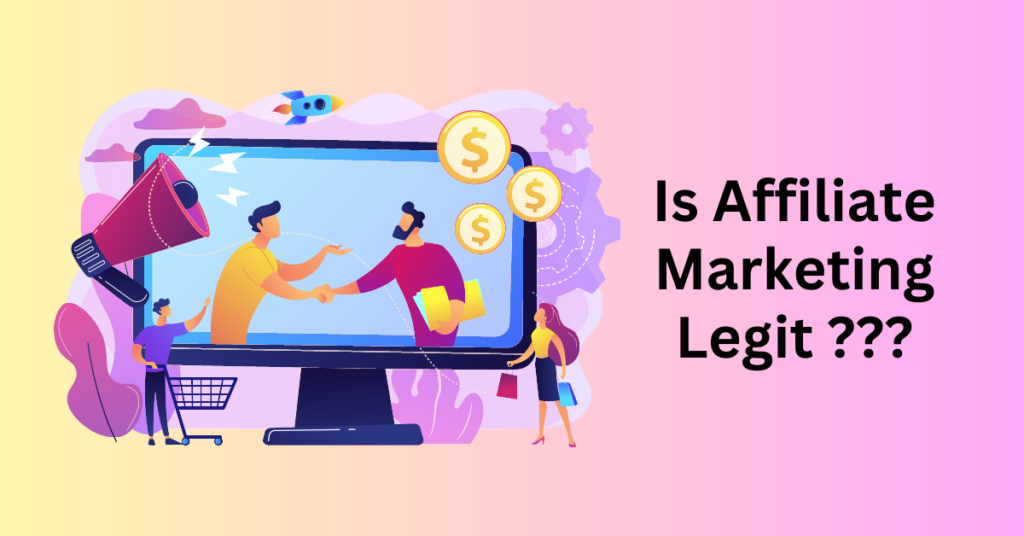 Before we start, I would like to stress it again, Affiliate Marketing is a legit business that you can start online. And I have met with people that make five to six figures yearly with affiliate marketing.
The only difference is that it takes them some time to build their affiliate marketing business and work hard to get consistent wins. There is also some exceptional case where people get viral and win in their first few try, but it rarely happens.
The process is still the same. Pick a niche, choose your affiliate marketing product to promote, build a landing page or squeeze page funnel to bridge your audience, create content to bring traffic to your landing page, direct them to the affiliate link and follow up with emails or other communication methods.
The recipe stays the same, but what to do and how to do it right is more important.
Why Your Affiliate Marketing Business Not Working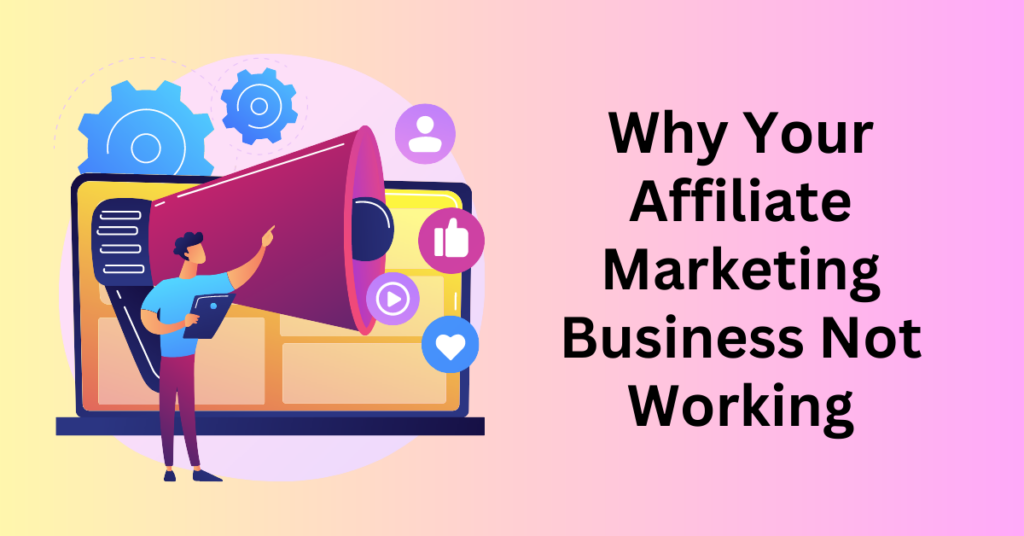 Depending on your experience and skill, you might face different challenges in your affiliate marketing business. However, after talking to a few successful affiliate marketers we concluded the top 8 challenges they saw in their affiliate marketing business.
By fixing that, you are going to fix over 80% of your affiliate marketing roadblocks, so pay attention to each roadblock and how to fix it,
1) Lack of traffic
Traffic is gold, and the money is in the right traffic.
As an affiliate, your income will depend on how many successful sales you refer to the product owners. The more sales you create, the more commissions you receive. It's a number game where without a significant amount of traffic or huge followings, your affiliate marketing business will not fly.
It can be difficult to generate the number of clicks and conversions needed to earn great commissions. Even if your conversion rate is good, if you don't have much traffic, it won't work.
A common conversation rate for an affiliate campaign will be around 2%. For every 100 people that click on your affiliate link, 2 will convert into sales. And for the landing page opt-in rate, will be normally around 10%. Meaning that your front-end content or ads will need to bring in 1000 clicks so that 100 people will reach the affiliate product page, resulting in 2 sales.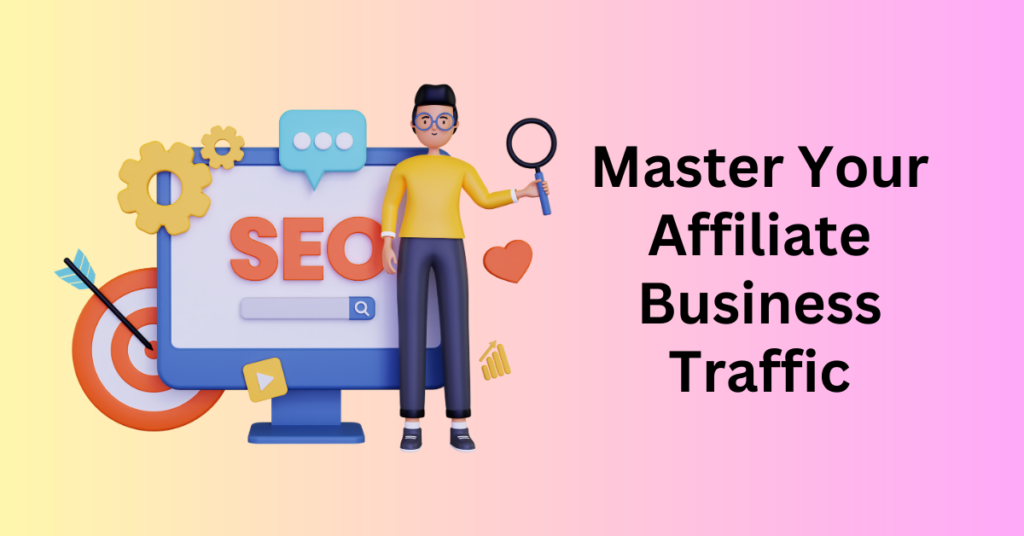 You can try increasing the opt-in and conversion rates of your ads and landing page through split testing and optimization. However, the more important would still be bringing more traffic to your affiliate links to make more commissions.
Here's what you should do instead:
Focus on your traffic generation strategies for your affiliate landing page. There are so many channels out there both free and paid.
If you have more budget, you can always start with paid traffic and get traffic to your landing page. Or you can build your followings or audiences through organic ways. No matter which way you choose, the key to success is consistency in your marketing.
1. Content SEO Strategy
If you are building a website or blog, implement an SEO strategy for your content. Conduct keyword research and implement on-page SEO techniques to improve your website's organic ranking in search engine results pages. Although it might take some time to get your content to rank top on the search engine, it is free to do that. And, once ranked, it's free consistent traffic for you.
2. Social Media Marketing
Pick the right social media platform. You should first understand where your target customers are. And then, focus on building your authority on that platform where your target audiences will see you. Don't focus on too many platforms when you are starting. It takes time for you to learn and master one unless you are hiring an expert to work for you.
3. Paid Advertising
Paid advertising is an excellent way to get a huge amount of traffic fast. It can be Google Ads, Facebook Ads or other ad platform. You can just target your audience based on their demographics, launch the ad campaign and you will get traffic. There is so much traffic from paid ads, but you need to monitor your data to make sure you are making enough to cover the cost.
4. Influencer Collaborations
Collaborating with experts in your niche. There will be influencers that have built huge followings of people that are interested in your niche. Identify them and offer them some commissions for the paid partnership for them to promote your link to their audiences.
5. Content Marketing
Content marketing still works. You just need to create valuable and high-quality content for the products and niche that you are in. Promote your content with organic traffic and build your reputation as the authority to get more traffic. It can be a blog, product review, tutorial, guide, or video.
2) Low-quality Affiliate Products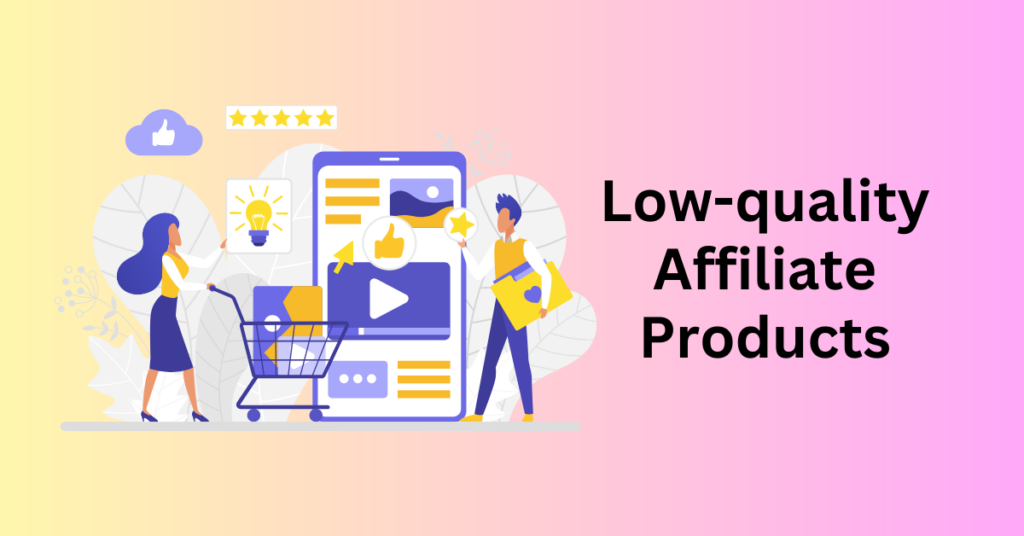 When you are choosing the product that you want to promote, don't chase for the commissions only. The high commission is important, but the quality of the products is equally important.
You are building your reputation as the authority in the niche. If you are promoting a bad product that does not meet your customer's expectations, they won't trust you or buy from you again. Worse case they might even ask for refunds.
There are so many products out there and the potential to make money, you don't need to cope with those low-quality ones. People will be willing to pay for quality products. If they feel like the product is priced too high, it's your work to help justify the price.
Not only that, but you can also provide additional unique values to your audiences to incentive them to buy from your link.
Here's what you should do instead:
1. Product Research
Research the product you will promote and try it out yourself. Many affiliate marketers do not do that. This is why they fail sometimes. Without trying the product yourself, you won't be able to provide a unique and honest review.
To do this, you can go through the affiliate marketplace like ClickBank marketplace to see which products are converting and are getting a lot of sales. 
2. Affiliate Product Selection
Go to their affiliate page to see what they are selling and the resources provided. You can also reach out to the affiliate managers to ask them more questions.
Go through the sales process and buy the product yourself. Test it out and if possible, do a video guide and take screenshots of the products yourself. It's better than using a photo from Google.
3. Comply with Affiliate Requirements
Follow the affiliate marketing business ethics when you are promoting and make sure you follow all the legal requirements to disclose your affiliate promotion.
3) Huge Competition for Affiliate Marketing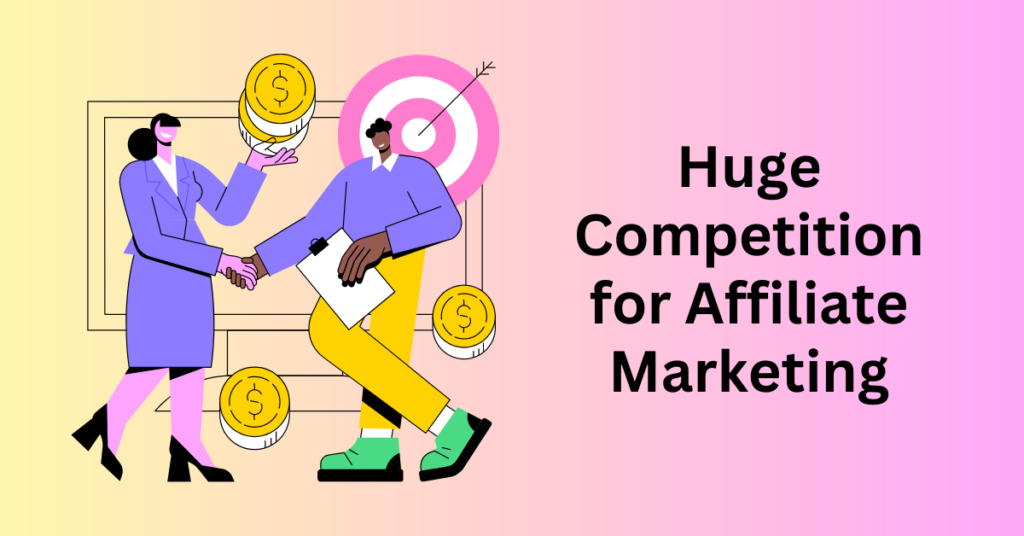 Affiliate marketing is a good business model as you don't own or need to create your product. However, as you are promoting other's products, others can do the same.
And not only that, you and other affiliates will be directing traffic to the same affiliate sales page. Offering the same product with the same price, and the same sales copy.
It's good to have competition, meaning that the product is good and popular. And people are buying it. Not only that, your competitors are your best teachers. You can learn from them to see what's working now.
Here's what you should do instead:
1. Keep Up with the Latest Trends
Continuous learning of the latest trend and working formulas. What was working yesterday might not be working today. It would help if you run different experiments and testing, knowing the market changes in order to stay ahead of your competitors. Through your experience in the industry, you can sense what your competitors are doing and learn from them.
2. Understand your audience.
To serve your audience well, you need to understand them. The more you know your target customers, the better you can write your sales copy for them.
3. Craft Your Irresistible Offer
Provide your unique and irresistible offer with the product. When you are promoting a product, you don't control the product bundle and sales price. But you can have a special bundle on your bridge page. If someone bought from you, you can offer them some digital products to incentivize them for buying from you. Your offer should be 10x value of the product value so people can't resist your offer.
4) Not Having the Right Skill or Expertise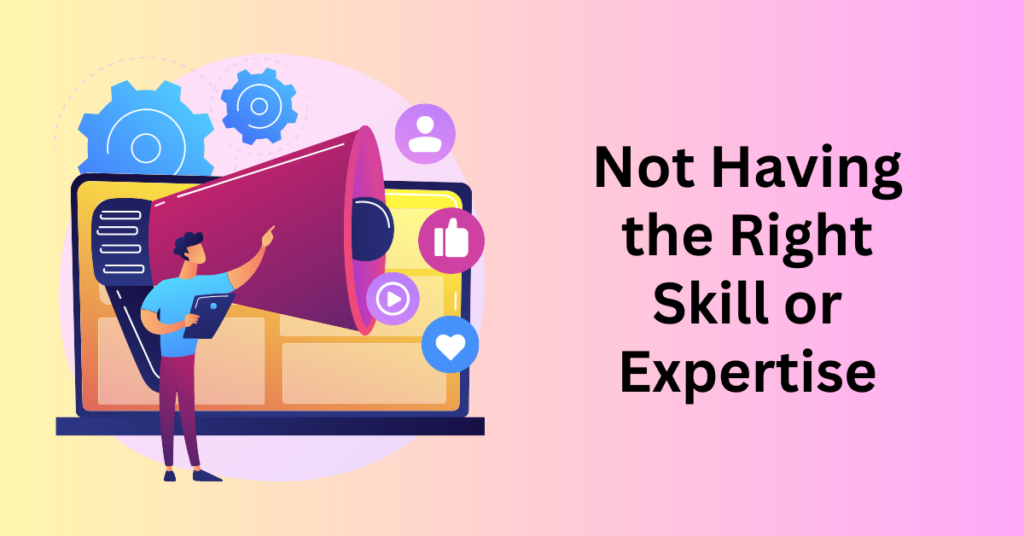 It is easier to start your business as an affiliate marketer because you don't need to handle the product development part. However, there are still a lot of areas that you need to handle as an entrepreneur. This includes digital marketing, SEO, content creation, media buying, copywriting, offer creation and landing page building.
If you are new and need to learn everything at once, you might not have enough time and effort to do so. While it is important to master all, it is more important that you can prioritize some and outsource some. Let the expert help to shortcut your journey.
It's not how to do it, but who to do it. That's the difference between an employer and an employee mindset.
For example, if you are running an affiliate marketing blog, you will need to know how to create engaging content, SEO, keyword research, blog writing, and marketing.
You can focus on the copywriting part to create your content and sales copy for your affiliate marketing blog while outsourcing the keyword research and SEO part to a freelancer who is an SEO expert.
Never try to do everything at once. Start with one source, master it and expand to another source. But if you have selected the journey, focus and master it.
Here's what you should do instead:
1. Getting a Mentor/Course
If you can afford it, I would suggest getting a mentor to teach and guide you on how to do it right. Having a mentor is like taking the shortcut to cut short your learning curve. He will check your work and guide you based on what's working.
Take courses and learn the skill. If you can afford to get a course, then go forward. If not, you can always start with the YouTube tutorial video. There is no excuse not to learn. But just be careful about who to listen to. There are too many sources out there. You just need to make sure getting the right information.
2. Have Realistic Expectations
Having realistic expectations is very important for affiliate marketing. You might see people telling about making $100/day or $1,000/day for doing this. Well, it's very possible to reach that stage with the right amount of work and experience. But when you are starting out, you might not be getting there on the first day. You need to get momentum for it to work and multiply.
3. Be Consistent and Perseverant
Don't lose patience and give up even if you don't see positive results in a short time. It's not a get-rich-quick scheme. You need to work for it.
5) Low Commissions Rates Products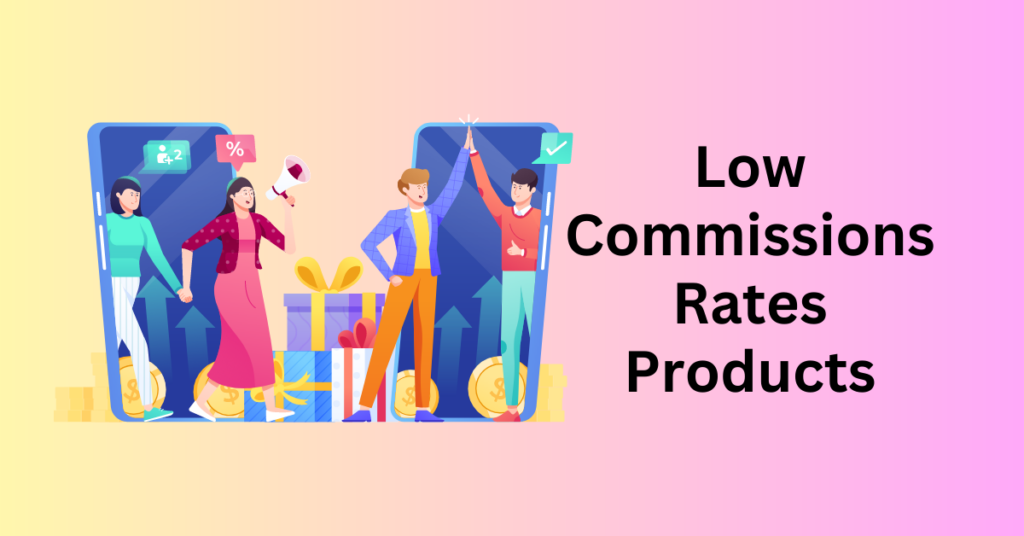 When you are doing affiliate marketing, you can have some low-hanging fruit selling physical products that is famous. For example, you can promote cameras, headphones or laptops with the Amazon Associates program.
It's a good program where you just need to help people that are considering deciding which to buy. But, there is a narrow profit margin for a physical product. Your commission rate will be very low promoting it. For Amazon Associate, you are not even getting 10% commissions.
You will need a high volume of sales to earn a desirable income.
Here's what you should do instead:
1. Digital Products or Subscription Service
Look for digital products or the SAAS subscription affiliate program to promote. Digital products is having higher margins and commissions rate as there is no cost to produce them. They just need to host it somewhere and fulfil it in a digital way. Like the SAAS subscription program, once you get someone to subscribe to the service, as long as they are happy with it, they will keep the subscription and you can earn a monthly recurring commission.
2. Digital Affiliate Product Marketplace
For an affiliate marketplace like ClickBank, you can see some products paying 50%, 70%, or even 90% in commissions. For a $1,000 product that you refer, you will get $900 in commissions. Sounds great? Yes, you can get huge commissions promoting ClickBank. But you need to do some research and choose the quality products. Don't chase for the commissions only, but quality products as well. 
6) Affiliate program Limitations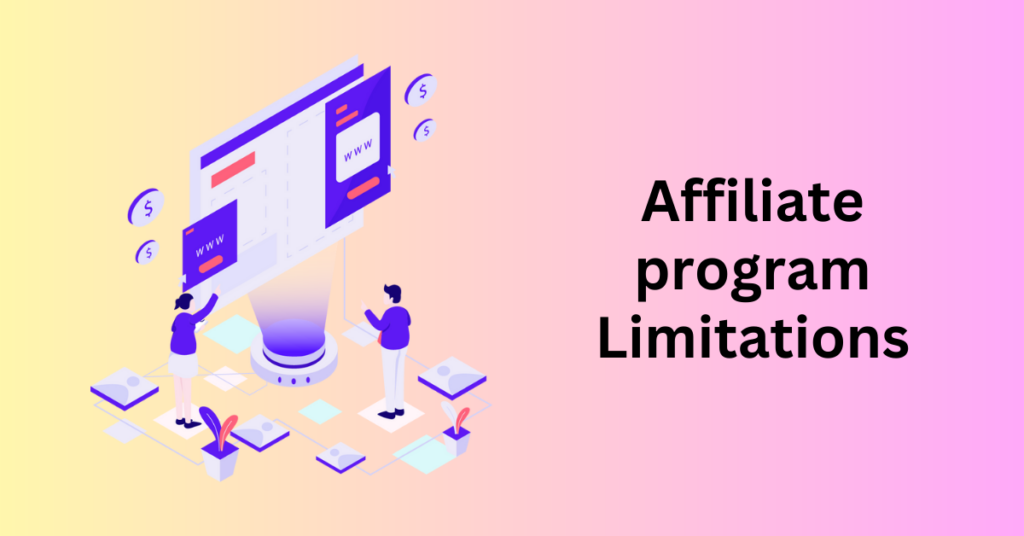 Different affiliate programs will have different rules and restrictions when you are promoting their products. Some might limit you from how you are using their brand, or what you claim about the product.
Some will prevent you from ranking on the same keywords that they are ranking for. And as a result, you might need to change your marketing strategies to fit their rules. This may affect your existing traffic source as it might not comply with their rules.
Here's what you should do instead:
1. Read the Terms
Read all the Affiliate terms before signing up and promoting a product. If possible, talk to their affiliate manager to know what they want and how can you promote their products. Look at how you can have a workaround plan to maintain your traffic strategy while complying with the affiliate program rules.
2. Diversify
Have a few different affiliate programs sign up for different products in your niche. By doing this, you can share different complementary solutions with your audiences. You won't lack products or solutions to sell. So, make sure your affiliate program doesn't limit you not to promote other competitors' products.
Focus on one key product and diversify to other products in your portfolio. You might not hit a home run on your first affiliate product or campaign. Having diversity will help to get find the right products and get more small wins to keep you motivated and go on.
3. Building a Personal Brand
Building a strong personal brand and loyal followers for your affiliate marketing business. When you have built a reputation and been the authority, you are no longer seen as the brand or product that you promote only. Instead, people will see you as a market leader that they can trust and believe in when they want to look for recommendations. When you own the market and traffic, there is more you can negotiate with the product owners.
7) Follow the Market Changes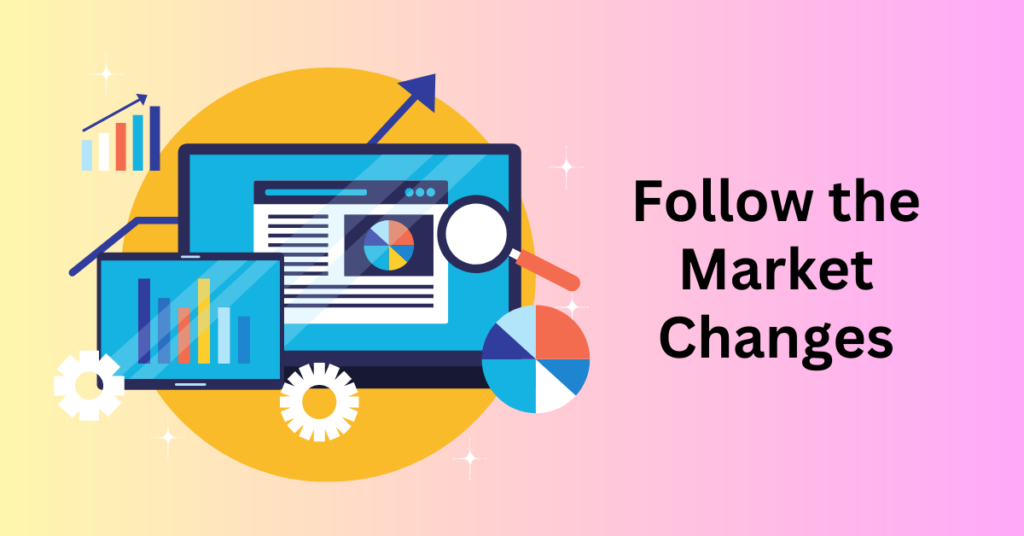 The online world is ever-changing. You are facing different marketers and customers from other people around the world. Someone might come out with a new trend, traffic idea, or tracking algorithm that can affect your sales.
The same campaign might be working today, but when you wake up the next day, it might not be working anymore. You need to keep up and stay ahead of your competitors to earn good commission consistently.
Hence, working on affiliate marketing not only is important to know what you are doing but also to have a community to discuss the latest trend so you can stay ahead.
When running an affiliate marketing business, you must have realistic expectations and develop an evergreen strategy to stay in the business.
Here's what you should do instead: 
1. Know Your Industry
As in every business, to stay at the top in the market you need to have the dedication to know what's happening and always stay ahead. This means staying updated on industry news, attending conferences and webinars, engaging with other marketers and affiliate managers, and sharing insights on what's happening. It's easier to learn from others' failures and experiences than to go through them yourself. 
2. Keep Learning
Keep learning and stay ahead of your competitors. Knowing what you doing and what's the market doing is great, but knowing how your competitors are doing is essential as well. Your competitors are great inspirations for your next campaign to outbid them and win in affiliate marketing. 
3. Build Your Community
Have a group of affiliate marketers, industry experts, and mentors who can provide guidance and support. You alone are not enough to be alert to the marketing trend. There is only limited information and effort that you have. Hence, peer support is important to stay ahead in affiliate marketing. 
4. Adapt to changes fast
You need to be open to testing different strategies and technologies that are available. By becoming an early adopter, you can master the affiliate marketing game faster than your competitors. And by testing it more, you can know better how the new strategy works and how the market responds to it. Always be open and adapt to new technologies. For example, adapting AI to your business can help in your content creation, social media plan, and other recurring tasks. 
8) Not Learning From Your Mistakes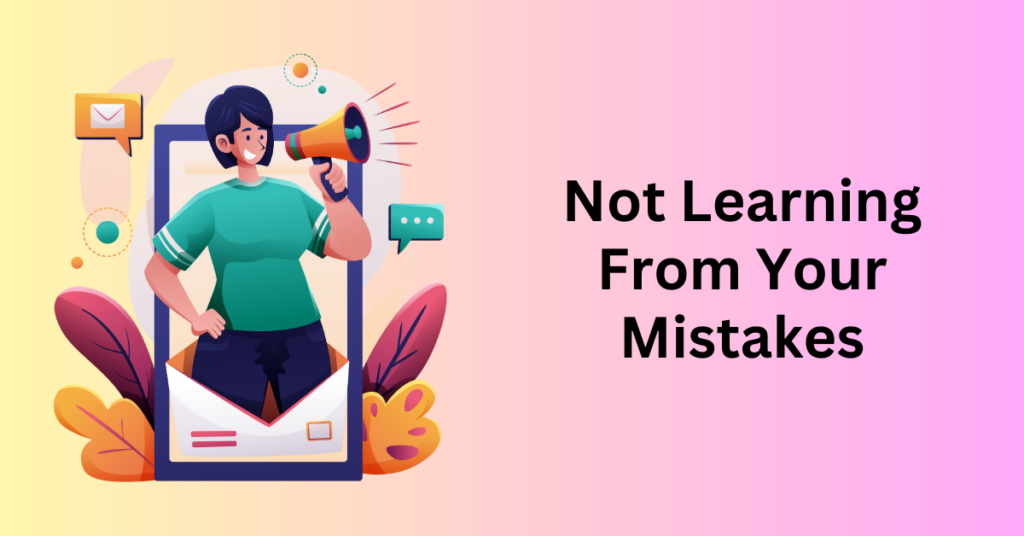 When you are running an affiliate marketing campaign, you need to always understand your data. Know your figure and what's working for your affiliate marketing campaign, then focus on scaling up those working and optimising those not working less well.
Not only that but when you are choosing products never ever compromise the quality of the product and the commissions. Always promote good products that will benefit your audiences. A bad product will damage the reputation built so far.
Here's what you should do instead:
1. Identify Your Niche and Audience
Before starting out, identify your niche and the audience you want to serve. Knowing your customer in-depth, you can create targeted campaigns for them and also pick the right product that is suitable for them. This includes creating a customer avatar that has a detail of their lifestyle, problems, and challenges
2. Reaching out to other affiliate marketers.
You need to collaborate with other affiliate marketers to look for insights on hidden opportunities and exclusive affiliate programs that are not available to the public yet. By getting early access, you will be in front of other affiliate marketers that join late.
3. Long-Term Partnership
Have a long-term partnership with reputable brands or programs. To get an unfair advantage on a certain affiliate program, you need to prove your value by bringing them enough sales. And in return, you can get better rates or a customized affiliate product page for your audiences. This will add reputation and conversion rate for your affiliate marketing campaign. 
4. Know Your Products
Always promote products that you know, tried before and are related to your niche. Don't promote something people don't want. Your product needs to be a good and useful solution to your audiences. Else they won't be buying. 
5. Split Test
Split-test your affiliate marketing campaign. When you are running ads, building your landing page, and writing your sales copy and offer, you should always split-test the copy. Only when split testing, you will know exactly how your work is going to work. 
Final Thoughts – Why Affiliate Marketing Is Not Working
By now, you should have understood why most affiliate marketers are not successful despite affiliate marketing as one of the easier businesses to start online.
First, you need to have the right mindset and expectations when starting out your affiliate marketing journey. Affiliate marketing is not a get-rich-quick scheme. Instead, there are the processes and works required to make it works.
By having the right course and mentor, you can shorten your affiliate marketing learning curve.