Affiliate marketing looks easy to start and get success. However, most people fail to realise that affiliate marketing is also a business where you are acting as a partner agency to promote the affiliate product. As an affiliate marketer, you will be creating high-quality and valuable content to bring in traffic to the affiliate link. This can be done by creating an affiliate marketing website.
The basis of affiliate marketing would be generating traffic to the affiliate link and getting people to buy from the link. You will get the credit if they buy from your link.
An affiliate marketing website is a great way to create valuable content and build your community. On your affiliate marketing website, you can share different topics related to the affiliate products and get people to buy from your link.
With the development of the internet, building a website is very easy. You can easily get your own hosting and website to start and launch within hours.
And today, we will be sharing how to create an affiliate marketing website from scratch. We are making this guide to be as simple as possible so anyone can follow and start their affiliate marketing website.
What Is an Affiliate Marketing Website?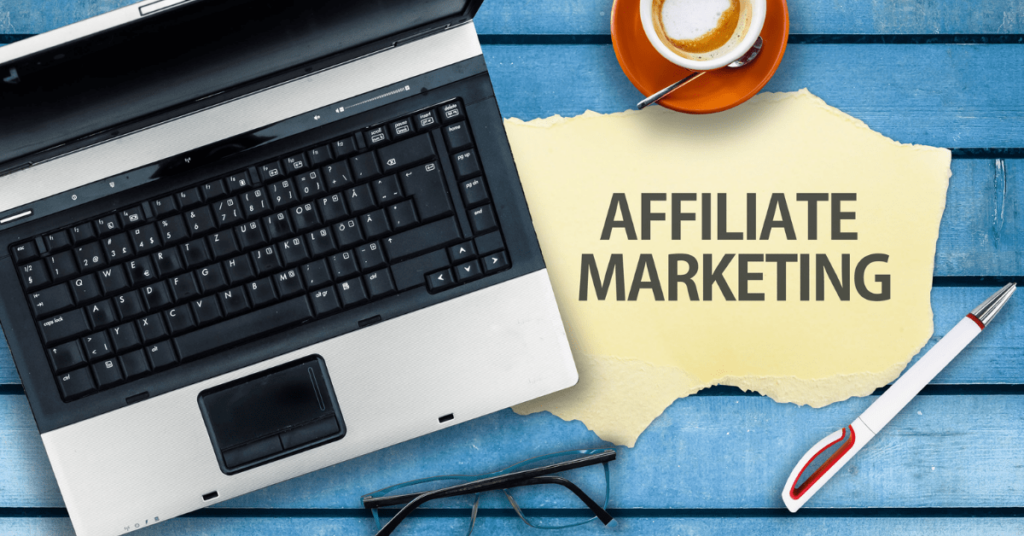 An affiliate website is a website that promotes and sells products or services from another business. As an affiliate marketer, it is not necessary for you to own your product. But instead, your task would be promoting the product from a merchant or business to your audiences. When someone clicked on your unique affiliate link and makes a purchase, you will earn a commission from it.
While the commission rate differs based on products, digital products usually get higher commission rates as digital products usually have a lower cost to reproduce and manage compared to other physical products or software tools.
Affiliate websites can come in various forms. This includes review websites, blogs, comparison sites, and niche-specific sites. Review sites are popular because they provide in-depth reviews of products or services, highlighting their features, pros, and cons. Comparison sites allow users to compare products or services from different merchants to find the best deal. Niche-specific sites focus on promoting products within a specific industry or niche, such as health and fitness or technology.
All you need to do is to embed the affiliate link in your content so that people that saw the link and are interested, can click on it directly. Compared to other marketing strategies, an affiliate website is a good way to build authority and reputation by sharing valuable content.
How to Create an Affiliate Marketing Website
Creating an affiliate marketing website can be easy. But without the right guide, you will end up not knowing where to start and what's required for a successful affiliate marketing website.
This is why we summarized it into 8 detailed steps to guide you on how to do it.
Let's start.
1. Pick a Niche for Your Affiliate Marketing Website
The key to some very successful websites is to go niche. To go niche means having a key topic for your website and all your content is going to be around the niche. It can be about travel, gaming, food, finance, beauty, and hobbies.
To choose the niche for your affiliate website, you can first list down the niches that you are interested in and then, do some research on market trends and see whether the niche is doing well. You definitely want to get a niche that is full of potential buyers and is willing to spend.
If you are getting a niche in kids' toys, for example, this is a very popular niche but it might not be necessary a good niche. This is because your audience (the kid) is not the decision-maker. They would really want to get your products or services, but they don't have the money to get them.
Not only that, but I suggest starting by listing down what you are interested in because you are going to work yourself to be the authority in the niche. Without a passion for the niche, you are not going to do it.
Imagine that you are going to work every day and long term for your affiliate marketing website. So, why not choose the one that you are passionate about?
If you are not sure where to start, you can try to look at Google Trends for trending niches, and affiliate networks like ClickBank to get inspiration for what works.
2. Join the Affiliate Program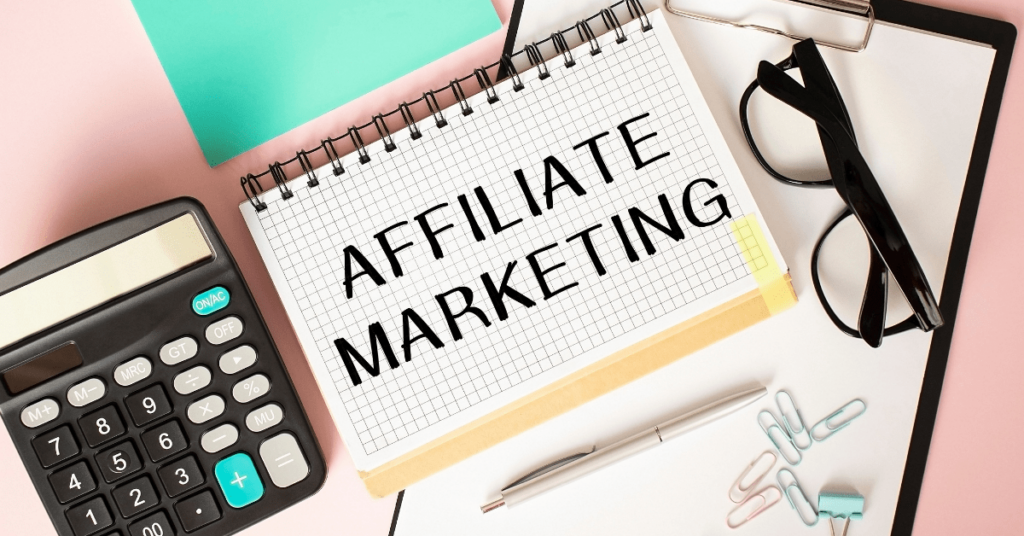 Now that have selected your niche, it's time to look for the affiliate program that you want to promote. There are some criteria that you can look into when considering joining an affiliate program.
Commission rates
One of the most important factors to consider when choosing an affiliate program is the commission rate. This is the amount of money you are earning for each successful sale. When you referred the sales, you will get paid a certain percentage of the sales as your commission. The higher the commission rate, the more you are going to earn.
Physical products will normally have a lower commission rate because there is a fixed cost for the product and the margin is lower. Hence, you are not going to get a huge commission rate. Typically will be <10%.
However, for digital products or software subscriptions, you can expect for 30%-60% commission rate. And for some extreme cases, it can go up to 90% for new business owners that aim to give away the products for free as a lead magnet to bring in more paying customers. They might not be earning from the front-end sales, but down the road, they can offer more upsells and earn more from there.
Product or Service Relevance
The product or service you promote should be relevant to your audience. You are not going to sell a wealth product to your health niche audience. They will not go to buy it and you are wasting your effort.
Instead, you should be focusing on related products. For example, if your niche is business or digital marketing, you can promote products like the sales funnel builder, email marketing tool or digital marketing course. These are something that is related to your audiences. Something they might be looking for, or need but just requires some recommendations.
Reputation and trustworthiness
People don't buy from a brand or product they don't know. Or the resistance is higher if there is no reputation. As an affiliate marketer, one of the advantages is that you can leverage someone else fame.
For example, if you are on the Amazon Associate program, you can be promoting MacBook or HP/Dell or other laptops. These products are known worldwide. The company has built a good branding and reputation for their products. And all you need to do is to help your audiences to choose which is more suitable for them. Whether they are a Mac guy or a Windows guy. And based on his requirements.
Cookie duration
A cookie is how the affiliate program is used to track and credit the purchase to you. Ideally, you want someone who clicked on your link once, and anytime they purchase, you will get credit for it. 
This is where the cookie expiry time is important. Cookie duration is the length of time the cookie or the tracking software stays in your device after they click on your link. For example, there is some affiliate program that has a cookie duration of 24 hours and some 30 days.
Back to the Amazon associate program example, when someone clicked on your affiliate link. The cookie will stay for 24 hours. And not limited to the product that you promote in your link. Anything they purchase on Amazon during the 24 hours, you will get a commission for it.
Support and resources
Starting affiliate marketing as a beginner can be hard. Having a community to support is a great way to kickstart your affiliate marketer's journey. It can be marketing materials, training or even an affiliate manager that will support you.
Having these resources will give you an overview of what's possible to promote the affiliate product. You can use the marketing material as the inspiration for your marketing campaign, but not use it directly. This is because you can expect many affiliates that are using the same marketing materials in their campaigns.
Payment methods
Getting paid on time is important. More important is that you can get the payment. For any affiliate program that you join, make sure they offer a payment method that you have access to. And also, available in your country.
Some popular payment methods include direct deposit, PayPal, or check. You should also check the payment threshold or the minimum payout amount to ensure how you can cash out the payment.
Research on the Affiliate Program
To start your research, you can start by using Google search to see what are some famous affiliate programs in your niche. Look at the review of the program and how it can suit your niche and earnings.
You may also view it from the affiliate networks like ClickBank for the list of the top affiliate program with huge earning opportunities.
3. Pick Your Domain Name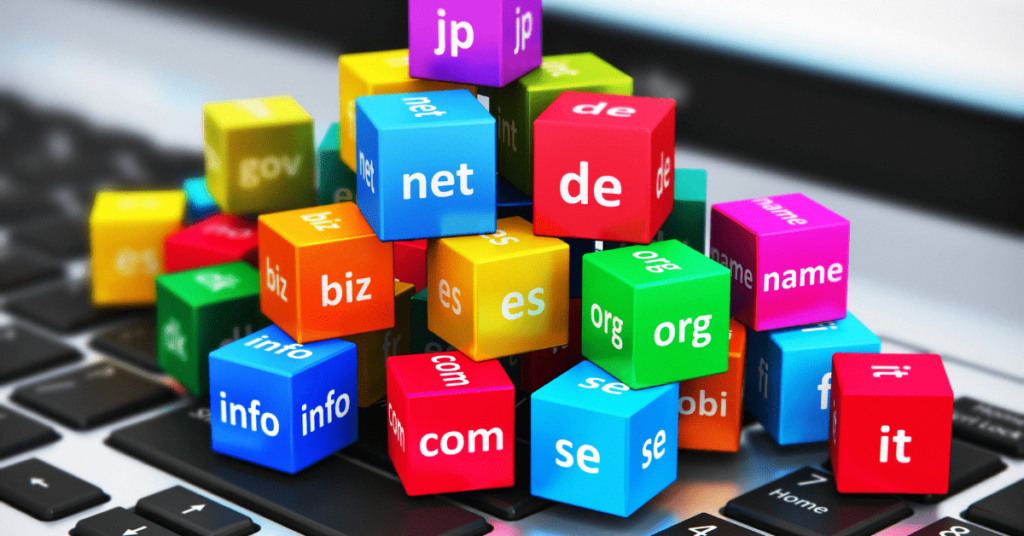 A domain name is a unique name for your website. It should be able to represent your website and also easy to recognize. For example, the domain name of this website is "bennietay.com". The domain name is very important as that is what people will type in their browsers to visit your website. Hence, you would want to have something short and easy to remember, at the same time similar to your business name or related to your niche.
There are two parts to a domain name. The top-level domain (TLD) and the second-level domain. The TLD is the part that comes after the final dot in the domain name, such as .com, .org, .net, .edu, etc. The second-level domain is the main part of the domain name, such as "bennietay" in the example above.
Depending on your business nature, you can use different types of TLD. A common one will be .com, but if you are serving a certain country like the UK, you can use a TLD for .co.uk. Not only that, if the domain name that you are looking for is not available for .com, you can always look for another TLD too. 
Some web builder platforms do free offer subdomains for all websites created and hosted on their platforms. However, you definitely should get your own custom domain as that will show your professionality and trustworthiness. And in return, it will be more likely for someone to click on the affiliate link on your website.
You can get it for a very low cost from a third-party registrar like Namecheap or Godaddy. 
4. Web hosting
When building your affiliate marketing website, there are two ways you can consider. To use a CMS (content management system) and host your own website on your chosen web hosting server.
Or use a completely hosted website builder provider where the service includes hosting your website and you don't need to set up your own hosting separately.
Each option has its own advantages and disadvantages, it will depend on your requirements and skillset to choose which to use.
| | | |
| --- | --- | --- |
| Feature | CMS | Website Builder |
| Ease of Use | Can be difficult to use for non-technical users | Generally easy to use with drag and drop interface |
| Flexibility | Highly flexible and can be customized extensively | Limited flexibility and customization options |
| Content Management | CMS allows for easy content management | Content management can be limited and basic |
| Scalability | Highly scalable and can handle large websites with ease | May have limited scalability depending on the platform |
| SEO Capabilities | Usually has robust SEO capabilities and plugins to enhance search engine optimization | May have limited SEO options and features |
| E-commerce Integration | Can integrate with various e-commerce platforms | Usually comes with built-in e-commerce features and integrations |
| Cost | Can be free, but may require additional costs for plugins, themes, and hosting | Generally comes with a monthly or yearly fee, but includes hosting, support, and updates |
If you are looking for an easier route, you can go for a website builder like ClickFunnels, GetReposnse or Shopify. Everything is handled but the website builder tool. But if you want more customization and control over your website, you can always use a CMS like WordPress and get your own hosting service from a provider like Bluehost. There is some page builder tool for WordPress that supports drag-and-drop page customization as well. 
5. Customize Your Site and Install Relevant Plugins
In an effort to minimize the website weight, no matter if you are using a CMS or website builder, you will be getting a very basic website. And you will need to install plugins or apps in order to add more features to your website.
Each website builder might focus on certain features that will be their highlights, but in general, you will still need some plugins and apps. A few important features will be the SEO plugin, eCommerce features, affiliate link management, analytic tool and so on.
Next, you need the look and feel of the affiliate website to carry your brand personality and also to create a good user experience for people visiting your website. To start, you can choose a template that suits your website feel and then, customize it from there. If possible, don't start from scratch. It's harder than you expect.
Starting with a template will give you a head start with the important structures and the building blocks in place. And you will just need to change the location and in some cases, include the elements that you need.
Anyway, the rule of thumb is don't complicate your website. Reduce the complicated elements and distractions that will distract your customers. All you want them to do here is to click on the affiliate link and complete the purchase. Also, collect their email address or other contact details so that you can follow up and persuade them to complete the purchase.
6. Create Your First Content
By now you should have your website built and ready to launch. It's time to create content on it. Your content should be unique and able to provide value to your audiences. You don't need to be very pushy for the sales here. But instead, you are going to promote the product to those who need it.
You are not going to create demand here. But instead, to help those who are still yet to decide to complete the purchase. And since you are promoting the same products with other affiliates under the same program, you need to give a reason for them to buy from your link.
This can be explaining the hidden benefits of the products, how to use them or how they can benefit them in their life or business.
Some contents that you can create for your affiliate marketing website include:
Blog post – sharing information about the niche to build your community.
How-to guides – to educate and create awareness on how to use the product
Video tutorials – showing the exact steps to use the products
Product reviews – Testing the product and giving your opinion about it.
Comparison – Compare a few competition products in the same group and show the pros and cons summary between each other.
7. Search Engine Optimization
Among the traffic generation method for a website, the search engine plays a very important role in free organic traffic. There is a lot of available traffic on the search engine looking for the product that you are promoting. Besides, these are the ready buyers that show interest in the product. 
This is why optimizing your website to get ranked on Google is a crucial step for your website. After all, in the Google algorithm, there are several different parameters that are used to determine who came up top in the search result. 
And we call it the process of optimizing your website for the ranking g SEO (Search Engine Optimization). In your website, things like titles, descriptions, meta descriptions and the focus keywords in your blog post or subheading do play a role. 
Other external metrics such as internal links, backlinks, website loading speed, and traffic activity are all important for Google to determine the ranking.
You may use the SEO tools like Ahrefs, SEMrush, and Google Keyword Planner, to analyze which keywords to target and how to optimize your website to rank. 
8. Email and Social Media Marketing
Email marketing and social media marketing are both good to create awareness and promote your new affiliate marketing website. You can share your website, new posts and new promotions with your audiences so they can visit your website to read more about the topic.
This can be done with the lead generation form on your website and social media account to get people to sign up for your newsletter and build your social media account to get more followers.
Final Thoughts  – How to Create an Affiliate Marketing Website
Starting an affiliate marketing website can be very easy. But without doing it yourself, most probably you will never know what you don't know. And the only way to discover it is to put in the work and get it to work.
You can hire some experts to build for you, or you can do it on your own. And you can consult us if you have any issues. Our team will be very happy to support you. 
Now, it's your turn to start. Find your niche, choose a domain name and hosting service, build a website and start producing content.