There are many ways to promote your affiliate offers, building followers, running ads, YouTube channel and content are some good ways. Among that, creating affiliate marketing websites like blogs, product reviews, and guides is a good way to promote your affiliate offer. And have you heard about using long-tail keywords for your affiliate marketing website?
When you create a website, it will not grow without any traffic. It will be there without views. Hence, you need to create some marketing strategy to bring traffic in. One of the organic strategies would be optimizing your content for better SEO ranking.
To start implementing any SEO strategy, on-page or off-page, you will need to know which keyword you want to rank for. Without the keyword, you will not be able to know the goal of what you want to optimize and how to optimize.
This is why you need to have a keyword before implementing any SEO strategy. And we call this keyword research. Keyword research is the process of figuring out what keywords or phrases people are typing into the search engine when they are searching for something. And from the list, you will know how competitive is the keyword and does it is worth it for you to work towards ranking for it.
Most beginners will focus on the move obvious keywords that are highly searched but at the same time highly competitive which makes them hard to rank for. If you never heard before, there is something lower hanging fruit called the long-tail keywords that are used by most advanced marketers to win the SEO game.
Let's find out what it is.
What are Long-Tail Keywords?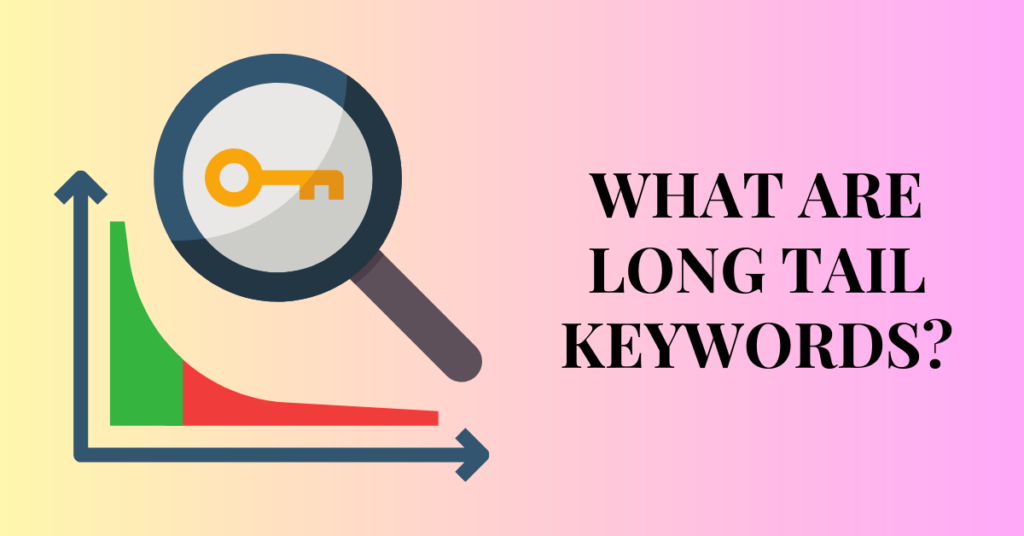 Long-tail keywords are long, specific and highly targeted keyword phrases that usually consist of three or more words. They are used to target a niche audience or address a specific query.
The term "long tail" comes from the concept of a statistical distribution known as the "long tail," where the majority of occurrences are found in the "head" (generic and popular keywords) and a smaller number of occurrences are spread across the "tail" (specific and less frequently searched keywords).
Let's take a look at what is a long-tail keyword and how is it useful for your affiliate marketing website.
A generic keyword like the shoe is common and is targeted by many shoe sellers. This includes the small and big brand that has a high brand reputation and marketing budget that can outrank you easily.
Now, if instead of "shoe" you are targeting a keyword like "Red women's running shoe". Instantly, your SEO competition is reduced by halved as the men's shoe seller will not be ranking for these keywords, and only red shoe sellers may focus on this.
The competition will not be as broad as the generic keywords that everyone will try to rank for. You are now fighting in a pool with lesser sharks. Long-tail keywords are valuable because they tend to have lower competition, higher conversion rates, and better user intent matching. Users searching with long-tail keywords often have a clearer idea of what they're looking for, which can lead to more qualified traffic and higher chances of conversion for businesses.
Why Targeting Long Tail Keywords in Affiliate Marketing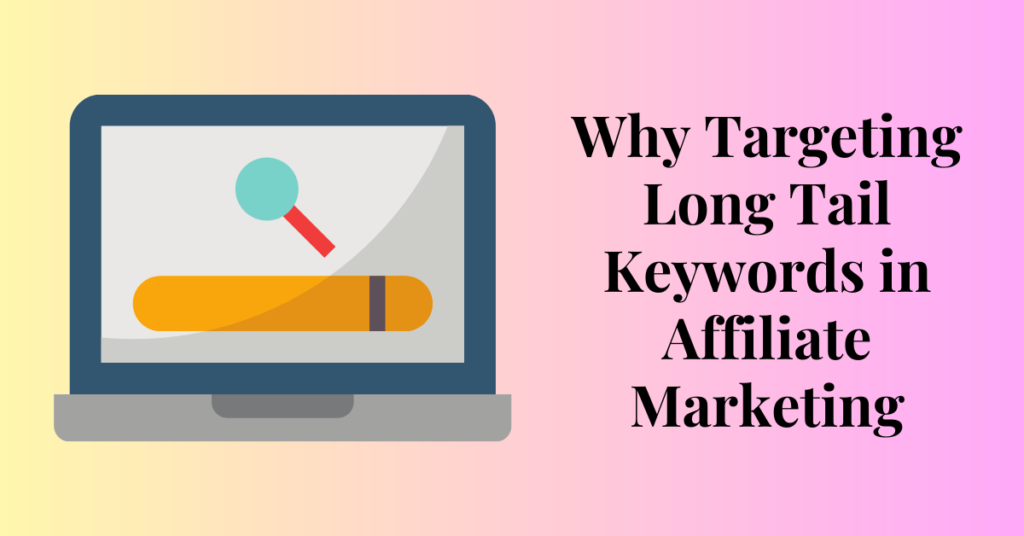 When new marketers just join the game, they will just start by targeting any keyword that they think it's suitable. And normally it's a short-tail keyword with 1-2 words only in the search phrase. There is nothing wrong with this, but you just not going to rank.
The reason behind this is simple, anyone can create content and optimize for the short-tail keyword easily. This also means, there is huge competition if you want to rank for them. You are fighting with everything in your industry, not only the smaller player but also the big brands.
And when the search engine is ranking the content based on a few factors. One of them will be the backlinks you have. And for example, if you are selling a supplement, how you can beat the big brands that everyone knows and even refer to the products on their website? There is little to no chance for you to win the fight. Furthermore, they have huge marketing resources, in terms of expertise and also budget to get them to the top of the rank. So, if you want to rank your content on the first page of SERPs with short-tail keywords it is almost impossible or very hard to do so.
So, why don't try something easier?
Focus on the long-tail keywords that people are searching for, but this will lessen competition because not everyone will focus on the specific keywords.
How to Find Long Tail Keywords?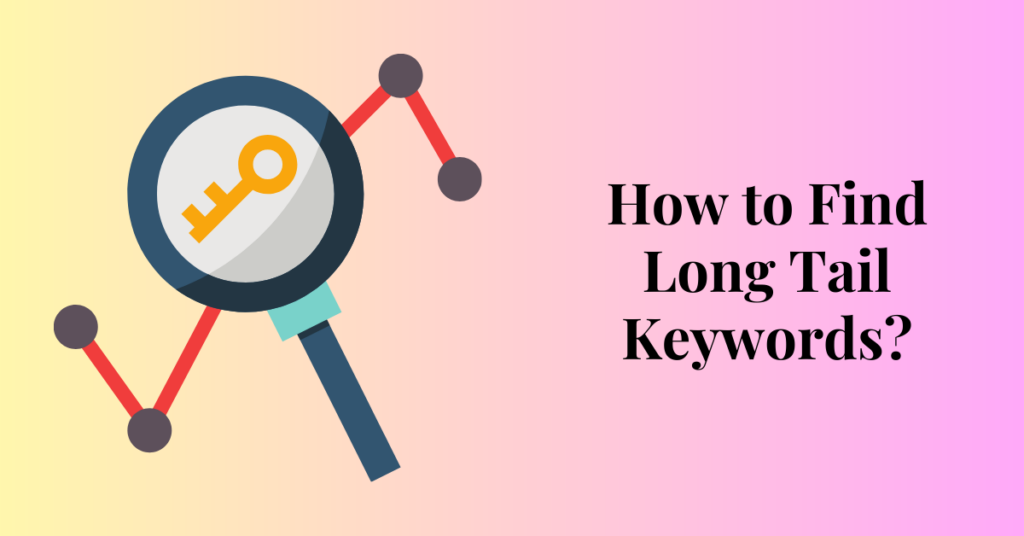 Like every SEO strategy, the first step to start is to know what to target. Which are the keywords that people are searching for. To do this, you need to understand two things.
Your target audiences and what they are searching for.
First, you can start with Google itself. Just type in the keywords that you think will work. When you are typing, write down all the related recommendations that Google provides in the search bar until you complete your search phrase. Then, scroll down and look for the part "related search".
This is where Google will show you what people are searching similar to the keywords you are looking for.
Come out with the list and see who is ranking on the top for each keyword. They are potentially your competitors and you want to outrank them to show on the top.
Research on Your Competitors
Your competitors are a good source of information when you want to research your market. Make a list of your top competitors and then analyse what they are doing and which keyword they are ranking for.
Then, look for your own way to outrank them for those keywords. You may use Buzzsumo to look for the main competitors in your niche and see what they are doing. Learn from them and create better content to beat them. Don't copy, but learn.
Keyword Research Tools for Long Tail Keywords
We will start the list with the best tool from Google itself, the Google Keywords Planner tool. This tool is designed to help advertisers on Google AdWords look for the keywords they can bid for their paid ads.
You can see the search volume, competition level, CPC and so on from the tool. Try to look for that high search volume and low competition keyword to work on. It is easier to get success.
Next, you can also head to some free tools to see what people are looking for.
1. Answer The Public
One of the great free tools out there is called Answer The Public. This tool collects will show you all the different questions people asked for a topic in a visualized chart. Then, you can compare and see which questions you are interested to focus on and rank for.
It's a good place for you to get ideas for your next post and all your upcoming posts.
2. Ubersuggest
Ubersuggest is another free keyword tool. The tool is owned by Neil Petal, the great SEO guru that knows exactly everything about SEO.
It will help to run an SEO audit for your site and tells what's wrong with your site that you need to fix. Not only that, you can spy on your competitor's site and also keyword suggestions that are related to the keywords that you are ranking for.
Similar to the Google Keyword Tool, it will show you the search volume and the competition level based on the country that you want to target.
3. Semrush
Semrush is one of the very good SEO tools as well with extensive SEO data and analysis functions. With SEMRushn you can run comprehensive SEO audits on your website and also competition analysis.
The competition analysis will show who is your competitor for each keyword that you are ranking for, what they are doing compared to you and suggestions on how you can do it better. This is an important guide for you to optimize your content and get a better ranking out of it.
You can run with the free plan on SEMRush, but it is definitely worth upgrading to the paid plan although it might seem slightly pricey when you are just starting out.
4. Ahrefs
Although I put this at the last of the list, Ahrefs is a very important SEO tool used by marketers and website owners to improve their organic search rankings and analyse their competitors. It provides a wide range of features and data-driven insights to help users optimize their websites, track rankings, and conduct comprehensive competitor analysis.
This tool allows users to explore and analyse any website or URL, providing detailed information about its organic search traffic, backlinks, top-performing pages, referring domains, and more.
Besides, Ahrefs' Keyword Explorer helps users discover new keyword ideas, analyse search volumes, assess keyword difficulty, and determine the potential traffic and ranking opportunities for specific keywords.
And of course, there is a free plan for Ahrefs you can start trying out the features with a premium paid plan if you want to access more data. Looking at the revenue you will be getting from SEO, the plan is definitely worth it.
Tips to Write Long Tail Keywords Affiliate Marketing Content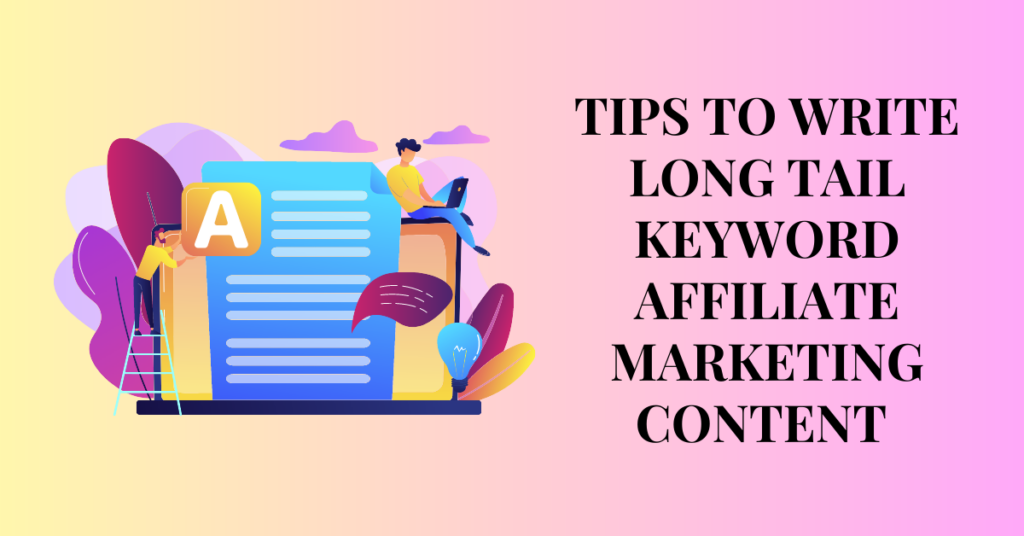 When we talk about affiliate marketing, we are not trying to sell the product. That's the product owner's job. Your job is to send the right person to the affiliate product page so they will proceed to buy and you will get the commission.
But when you are doing content you cannot be focusing on wanting to sell only. You want to have a mixture of values and promotions in your content. This is for you to build trust and rapport with your audiences so that your affiliate marketing business can grow in the long term. You don't want people that just read and leave, but more importantly, your loyal audiences that will come back for more information and listen to your advice.
To do that, you should
Produce High-quality Content.
There is no shortcut for this. High-quality content always wins. When you truly value your readers and provide good content they will stay. This means not only writing for a common topic and providing content, but most importantly having your own value proposition and thoughts in it.
With your unique thoughts, that's the value that you provide to them. And if they are able to resonate with your ideas, they will stay and share with their friends and family.
Not only that, good content increases your user experience. They will stay longer on your website and browse different pages. This will give Google a sense that your website is useful and people like it. And in return, Google will prioritise your website in the SERP.
Because of this, long-tail keywords are becoming more important. Serious customers will type in exactly what they want to search for but not a broad keyword that results in hundreds of millions of answers. And by targeting long-tail keywords and being able to precisely address their concerns, you are going to excel.
Give Honest Suggestions
I've seen many affiliate marketers out there promoting a product because they are giving good commissions. They have never used the product before or even understand what the product does. They just want to promote and earn commissions.
Well, they might get some sales and earn some commissions from it. But when people started to ask for refunds, it will ruin your reputation as well. Be honest with your audiences and be fair when you are writing your review or comparison posts. There is nothing perfect and you need to disclose the pros and cons of the product accordingly.
And most importantly, you need to be familiar with the product and promote the useful one. The most expensive cost for a business is the customer acquisition cost. You definitely want to acquire them and nurture them to be your loyal and recurring customers. Promoting a bad product will just ruin your reputation and they will leave.
Include CTA in Your Content
You want to guide your audiences to take the action you want. If you want them to click on the link, just tell them to do so. Put arrows pointing to the CTA button, or highlight the links. There is no other better way than pointing it out directly.
Optimize Your On-Page SEO
In your content, focus on including your long-tail keywords or focus keyphrase in your title, subheading, content, meta description, SEO title, URL, image Alt. All these will help to optimize your on-page SEO for better ranking.
Final Thoughts – Long-tail keywords for affiliate marketing
Long-tail keywords are the low-hanging fruits when you want to rank organically for affiliate marketing. Perform research on high-quality long-tail keywords for your market and focus on creating good content around it.
When you rank on the search engine for the right keywords, you will see the traffic coming in for free. You just need to maintain your content so that it keeps fresh and stays on top.