By now you should hear about email marketing and how it's effective to sell your products and services. And you heard people talking about branding and the importance to have brand awareness to create loyal customers. But How To Increase Brand Awareness With Email Marketing?
And how we can combine these two to create brand awareness with email marketing?
This is exactly what we are going to share today on how to increase your brand awareness with email marketing.
What Is Brand Awareness?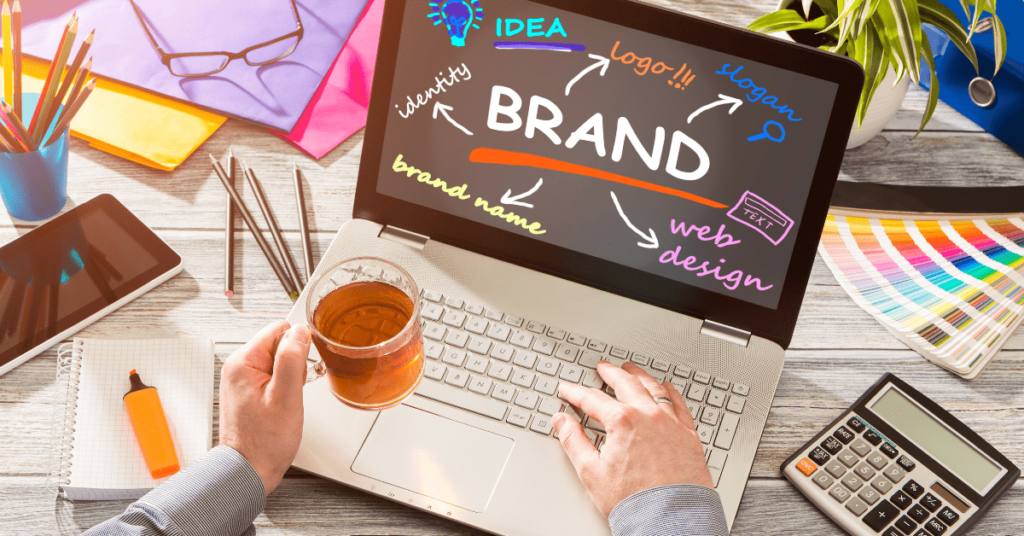 Brand awareness is defined as the level of familiarity and recognition that consumers have of a company or its products and services. It is the extent to which the customer can identify your brand by its name, logo, tagline, or other attributes. Furthermore, it is the first brand that comes into their mind when they need something you are selling. A brand that has high brand awareness is one that is easily recognized and remembered by its target audience.
Measuring brand awareness can be done by using various methods such as surveys, interviews, or focus groups to gauge how well consumers recognize and remember a brand. Another way to measure brand awareness is through tracking website traffic, social media engagement, and sales figures. The more people who are aware of a brand, the more likely they are to visit its website, engage with its social media channels, and ultimately make a purchase.
There are many ways in which a brand can increase its awareness. Advertising, especially on television, is one of the most common methods for building brand awareness. Companies can also use other types of marketing such as public relations, sponsorships, or social media campaigns. Additionally, offering excellent customer service and providing high-quality products and services are both important strategies for building a strong brand.
Having a high level of brand awareness is important for any company because it helps establish brand loyalty and customer trust. When customers have a positive association with a brand, they are more likely to purchase from that brand again in the future. Additionally, having a well-known brand can also make it easier to introduce new products or expand into new markets.
The Myths of Email Marketing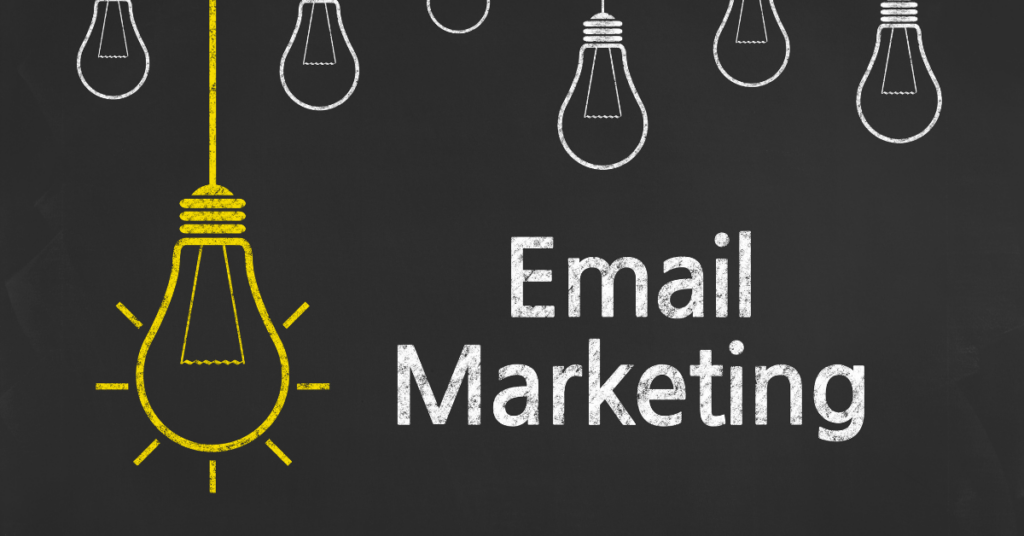 Email marketing is a powerful tool for building brand awareness and driving conversions. However, there are many myths and misconceptions surrounding this form of marketing. Here are five of the most common myths about email marketing:
1. Email is dead
This is a myth that has been circulating for years. We all heard about this. However, the truth is that email is still very much alive and well. In fact, email marketing is one of the digital marketing methods with the highest return on investment (ROI).
Not only that, it continues to be one of the most effective ways to reach and engage with customers. If you are still receiving a lot of "spam" emails from different companies, it means it's not dead. People are still using it because it works. They had invested so many professionals in doing marketing, and if something does not work. They will know.
2. People don't want to receive emails
While it's true that some people may not want to receive emails, the majority of people still find them useful and relevant. In fact, a survey by McKinsey & Company found that people are more likely to purchase from a brand after signing up for its email list.
There are two sides to a story. People don't like to receive low-quality spam emails. But they do enjoy receiving emails from the brand they know and love. They treat this as newsletters for them to know what is coming soon and the latest release from the brand they love. Not only that, if your email is entertaining or educational where they can receive value from it, they will definitely read it.
3. All emails should be sent to the entire email list
When sending emails, it is important to know that not every subscriber in your list is the same. They might be in the same niche. That's why they ended in your list.
However, they might be at a different stage of the sales funnel and has different reactions to your emails. You don't send a sales letter to someone who just joined your list. They are not ready to buy. You can send your sales letter to your hot leads that you already nurture and have a good relationship with them. They are more likely to buy.
We call this process segmentation of email list. Based on their reactions to the email received, we can tag them into different groups and send them targeted emails.
This will make your emails seem more personalized to them and they will be able to resonate with your message.
4. Email marketing is only for selling products online
While email marketing is certainly an effective way to drive e-commerce sales, it can also be used by businesses to build brand awareness and engage with customers. For example, a service-based business like a law firm or a gym can use email marketing to educate clients and customers, promote events, or share special offers.
It's another communication channel to share your message and brand with your audience.
5. People will unsubscribe if you send too many emails
While it's true that sending too many irrelevant or poorly targeted emails can lead to high unsubscribe rates. Sending high-quality, valuable and relatable emails won't. The problem here is people like to spam when they found some success, but they don't know why they have an improvement and how it happens.
If you are sending infrequent or poorly timed emails, it can lead to low open rates and poor engagement. The key is to find the right balance and send emails that are both relevant and timely.
In summary, email marketing is a highly effective way to build brand awareness and drive conversions, despite the widespread myths surrounding it. A good strategy, segmentation, targeting, relevancy and timing of the emails can help in increasing engagement and decrease the unsubscription rate.
#1 Set Up an Automated Onboarding Email Sequence for Brand Awareness Email Marketing
After someone signed up for your email list, you shouldn't send them a sales email. They just know about you and are hoping to get something from you instead of buying from you.
Pitching them directly for sales will make them feel uncomfortable. They are less likely to buy, and if they are annoyed, it's most likely they will unsubscribe from your list.
This is why you can send them an onboarding email series to explain what you are doing and how they can benefit from your email. We normally create a five days email sequence for this.
Here's are how the 5 days email sequence looks like:
Day #1: Sets The Stage
Day #2: High Drama, Backstory, Wall
Day #3: Epiphany, The One Thing
Day #4: Hidden Benefits
Day #5: Urgency, Call To Action (CTA)
I learned about this from the book Dotcom Secrets by Russell Brunson which I got it for free.
Email #1: Setting the stage
The first email in the sequence is the introduction. We will brief our audience on what they have already subscribed to and what to expect for the following days. If we've some free lead magnets to be delivered, they can be together with this email as well.
In this part, you'll be setting the stage for your attractive characters to build relationships and trust with them. At the end of the email, you'll leave the loop open with a teaser and guide them to look for your next email.
Email #2: Drama and backstory
In the second email in the sequence, we will start sharing our backstory of the challenges we met before this and all the mistakes we faced. If our story resonates with them, it will be most likely for them to purchase all products that we sell to them. This is because they feel the pain and are in the same shoe. They want to go through the transformation as well to reach where we are.
At the end of the second email, you'll tease them by telling them that the secrets will be revealed in the next email. So, remember to read the next email tomorrow to find it out.
Email #3: Epiphany
The third email in a soap opera sequence is where you reveal the secret you discovered – the one that changed everything. For example, if they're having a brick-mortar business and are not doing well. You can teach them how to use the sales funnel for O2O. Offline to Online or Online to Offline.
It can be starting by sharing the 2 free books Expert Secrets and Dotcom Secrets. One shows you what to do and another one telling what to do.
Same as before, we'll be leaving a teaser for the next email in that we'll be letting out more secrets about what we found out and what led us to the transformation in the next email.
Email #4: Hidden benefits
The fourth email should be focused on the hidden benefits of the product or service you're offering – the one that came to you when you had your epiphany.
This part needs to be very good and solid which makes them instantly say yes to the solutions. For example, if they're struggling to get enough traffic to their online business. You can offer them the secrets in the book. For example, you can reveal the Attractive Character's secret. Or the funnel builder that helps to increase their business.
Email #5: Urgency: Call to action
The final email in a soap opera sequence is where you hit your readers with a strong, sales pitch. In every email, there will be a call to action, but in this final email in the sequence, you should entice them to act immediately on your offer.
After sending them the email sequence, now they understand a bit about you. Not much, but those who follow till the end of the sequence have some trust in you already. This is why you may pitch for your front-end product in the final email.
And to automate the process, you can have email automation in place so that when someone subscribed to your email list, the onboarding email sequence will be sent out automatically.
The automation workflow can be as follow.
It is very important to always send out the onboarding email to your new subscribers as they still remember you and your business. And they are wondering what values you can bring to them. Hence, it is more likely for them to open your email compared to an email you sent to them after a month.
They don't even remember who you are.
#2 Launch a Regular Newsletter for Brand Awareness Email Marketing
Now you had completed your onboarding email sequence, the process does not stop there. The real work starts here. It's time to stay in touch with them and create brand awareness.
It doesn't matter how frequently you send your newsletter, it can be a weekly newsletter or twice a week. The key here is consistency. It's like a TV series, it can be aired every day, or once every two days, but there is a schedule for people to follow. The same goes for your email.
If your email is interesting enough, you can make it like a TV series that people will be looking forward to the next email and then the next one.
This newsletter does not need to be boring and full of information. We call this an infotainment newsletter. To make your newsletter interesting, it shall be 80/20. 80% of entertainment and 20% of the information.
You can share a story of what happened in your daily life or a story that you heard. People love to read stories.
That's why it works. And you should blend in values and your brand awareness in your newsletter.
#3 Exclusive Content For Your Subscribers for Brand Awareness Email Marketing
To make your subscribers feel special, you can provide them with some exclusive content. It can be a premium listing where they will get early access before anyone else.
Or it can be a webinar, training or interview with the top of the industry that is sharing their secrets with you. And you only make it available to your email subscribers.
Again, the purpose here is to provide free value, not to pitch your products and services.
#4 Promote Your Other Content for Brand Awareness Email Marketing
If you have other content like a blog, podcast or YouTube channel. You can send email alerts to your email subscribers about upcoming posts or the latest posts and get them to read your latest content.
You can even use that to promote your old content but with a new email copy. However, you shouldn't overpromote your content.
Probably you can limit it to once a week. Avoid being labelled as a promotion email rather than a value email.
Compelling Email Copywriting with Hook, Story, Offer Framework
We recommend using the Hook, Story, Offer copywriting framework in your emails:
Step 1. The Hook for Brand Awareness Email Marketing
A hook will determine the success of your entire sales copy. If your hook is bad, no one will continue reading the rest of your copy. So, your hook needs to be so good to stop whatever they are going through and make them start to think. I need to know more.
This could be an awesome headline, a video, an image, or something else.
Whatever it takes, it needs to be able to bait your potential customers to stop and stay.
The only goal here is to make them stop and keep reading.
How to Craft a Compelling Hook
Now let's talk about how to create a compelling hook that will hook your audience to your landing page.
1. To Create Curiosity
If you are wondering how to create a hook in your sales copy, it's creating curiosity in your target market.
People are curious about everything. When they find something interesting, they will chase it and want to know more about it.
Curiosity is a powerful force that drives humans to want to know more.
However, creating curiosity may be difficult if you don't know how to do it.
Here are some tips on how to create curiosity.
Understand the main problem your dream customer is facing and tell them you have a solution for them.
Explain that your solutions do not include anything they tried before but not working. (This is to make sure they will continue reading, but not feel like it's the same not-working solution that they tried before).
Tell them what they need to do if they want to know more about it. (This is where you direct them to your sales page or the sales copy).
2. Leverage Empathy
One of the main reasons that someone leaves a landing page or skips an advertisement is because it doesn't feel it resonates or relates with them.
They just feel that it's not relevant to them. That's why empathy is so important.
You've got to prove that you are worthy for them to spend some time listening to your story. If you can show that you empathize with their current situations and that they want to escape, they will be more likely to keep reading.
This is because you are helping them to remove the pain.
You can do it by explaining where you used to be(something they can relate to), and the obstacles you are facing at that point in time. Then, how you find the new opportunities that solve the problems and transform into who you are now.
Here you are building a bridge to bridge them with your solution. And we call this the epiphany bridge.
3. Make a Promise
This is one big key that most marketers don't dare to do.
To succeed, you should always make a promise that you will be worried that cannot be achieved.
For example, if you are in a weight loss niche, you can promise to
"Lose 10 Pounds in 1 Month Without Giving Up The Foods You Love or Hunger!!"
This headline does a few big promises here. First, to lose 10 pounds in 1 month, which is hard. But even harder to achieve is to lose weight without giving up food and hunger.
Your target customers might already try many different solutions but it doesn't work out. Hence, you want to make sure that you can promise that they won't be experiencing the same failure again.
Promise to solve it without any of the pain that they're expecting to experience… and they'll beg you to learn more.
Read more about Hook, Story, Offer here.
Step 2. The Story for Brand Awareness Email Marketing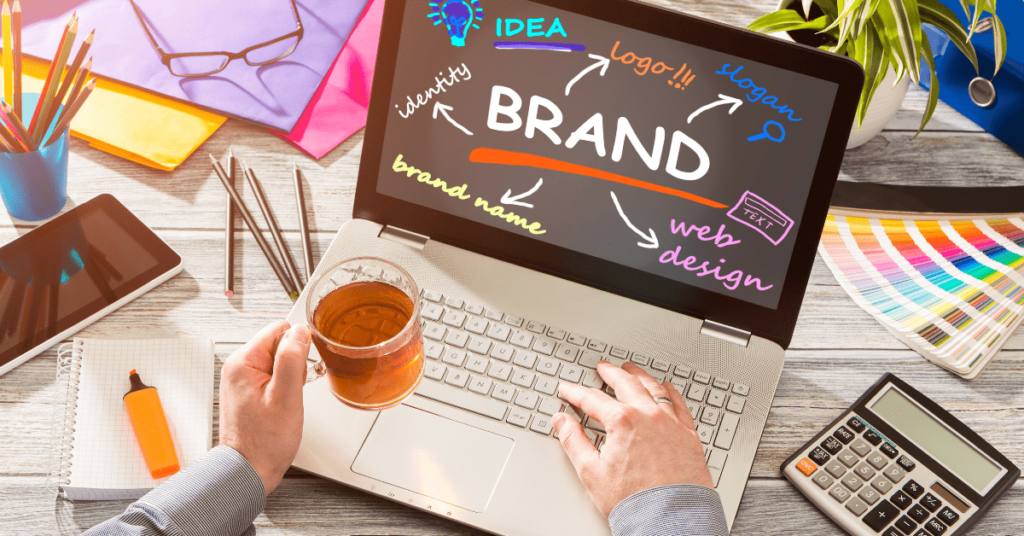 In the first part, you successfully hooked their attention.
So, you will need to continue to persuade others to make a purchase.
A story is a very good way to sell a product/service. This is because humans love stories. And most time, stories are nice to read and they can be related to them.
A compelling story isn't just entertaining, but it can let them think and reflect on their past experience. The pain that they experienced before, and how you resolved that. It makes them want to pull out their wallets and buy them immediately.
The questions you have to ask yourself are…
What is a compelling story you could tell that naturally guides people toward your product or service?
How do you tell that story in a compelling and irresistible way?
How to Craft a Compelling Story
To write a compelling story, you need to know what you want the story to do. The only goal here is to drive them seamlessly toward conversion. You want to use the story to close it invisibly, without knowing that you are trying to sell them the product or service.
1. Start in the Middle
You might think the place to start your story is at the beginning. But I'd suggest otherwise.
People don't care who are you and the stage you are building. They care about how this product/service can benefit them. So, instead of starting with an introduction, you start with the best stuff to build curiosity.
At the beginning of your story, you can have a simple line to give people an idea of what's coming up. Something they can look forward to.
Give people something to look forward to with your first line. Build curiosity and they'll want to keep reading your story to find out more.
2. Be Precise
People are impatient. They might not have time to read everything if it's too long.
That's why, we suggest that once your finished writing your story, read it back and see what's the important information you want to share, and what's not that important.
Take those not important as much as possible and make your story as precise as possible.
Remember this, the longer it takes for people to read your story, the less likely they will be able to complete your whole story.
3. Make The Slide Slippery
The idea is that your copy is so interesting and compelling that people can't help but keep reading.
As if your reader is going down a slide coated in oil and they can't get a grip no matter how hard they try… they just keep continuing reading.
That's how you write a great story.
That's the goal.
Read more about Hook, Story, Offer here.
Step 3. The Offer for Brand Awareness Email Marketing
At this point, you already completed your hook and story, it's time to craft the irresistible offer.
Without a good offer, they will not convert as well. You need a compelling offer that people can't resist buying.
How to Craft a Compelling Offer
Let's talk about the secret behind irresistible offers for your target market.
1. Create Urgency
People are procrastinators. They like to delay if can.
And this is bad if they delay the decision-making. A delay in closing the deal may end up letting them leave your business.
That's why urgency is so powerful.
If you want people to buy right now… use urgency.
It can be a time-limited offer that if they don't decide now, they are not going to get the same deal. You can do this by adding a deadline or a countdown timer on your page.
Or, it can be a quantity-limited product, where it will be gone if the inventory is finished. And if they miss the last piece, they won't be getting it anymore.
2. Increase The Perceived Value
Unless money is not a problem for you, or you have too many of them, people buy based on the price and value.
You need to prove that at least the price they pay is worth the value of what you are offering. Else it is very hard to justify the sale.
Hence, the best way to close a deal is to offer more value compared to the price. The more valuable is your offer, the most likely they will pay.
That's how you build an empire.
There is no point keep lowering the price and having a price war with your competitors. Just increase the perceived value to keep the margin.
You can do that by price anchoring. For example, most people might think that Starbucks coffee does not worth the money. And that's why they are selling Evian mineral water in their shop. By just adding 1-2 dollars, they can upgrade from mineral water to coffee. This makes the customer feels that the coffee is worth the money.
And for you, you can all different free bonuses to your offer to increase the perceived value. One way to do that is to add digital products as your free bonuses so your cost will not differ much but the values provided will increase hugely.
This will reduce the decision factor required for them to buy your product/service.
3. Risk Reversal
Now imagine someone decided to buy your product, but they are unsure whether is it a good fit for them. This creates a risk for them. And a worry.
What you can do here is to provide them with something we called RISK REVERSAL.
Well, this basically is a money-back guarantee or a free trial where they know that they can still fall back and ask for a refund within a period of time if they are not satisfied.
Most people will not ask for a refund, but providing this risk reversal will make them more likely to buy as they don't need to bear such a huge risk.
Read more about Hook, Story, Offer here.
Final Thoughts – How To Increase Brand Awareness With Email Marketing
Email marketing is an important part of your marketing campaign to increase your brand awareness.
And copywriting is what makes an email compelling. That's the science behind it where you can too learn how to write compelling emails without any previous experience.
To learn it, you can grab a copy of the free book "Copywriting Secrets" today!