Your email list is the most important asset for your business. And the money is in the list. Email marketing is one of the highest ROI marketing methods. If you build your email list properly, you can send offers to your list whenever you want without much cost.
An email list is a traffic source that you control. The people on the list already know you and have established some initial relationships with you. And the best is you can contact them anytime without requiring to pay for any ads.
Today, we will be sharing 7 different ways to make money with your email list. 
Start Your Email Marketing Campaign with GetResponse 30 days Free Trial
What is an Email List?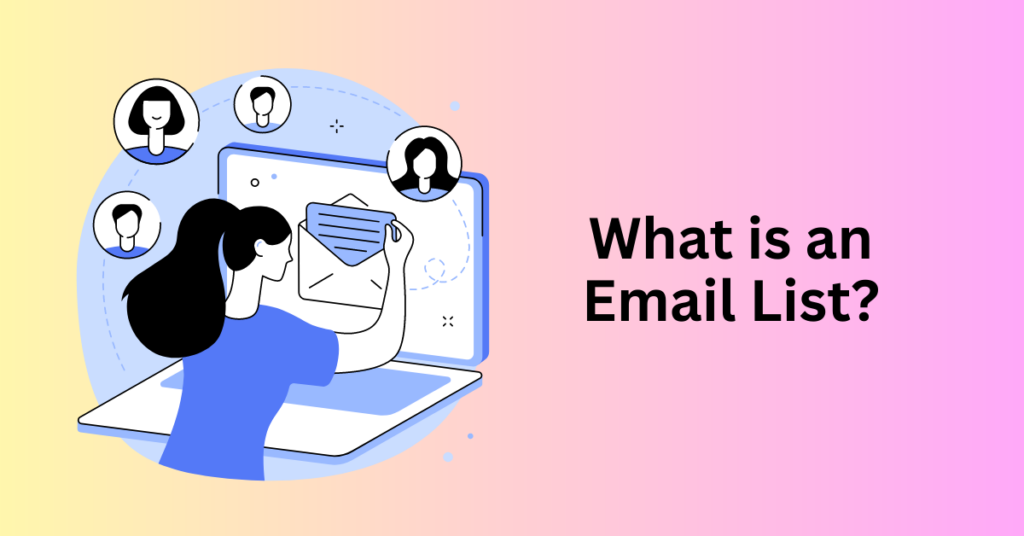 An email list is a collection of email addresses that are gathered and stored from your lead generation process. The list is commonly used by businesses to manage their leads, potential customers, existing customers and past customers.
The process of building an email list often involves encouraging people to subscribe voluntarily through various methods, such as website sign-up forms, online opt-ins, landing pages, or registration for events or promotions. You can provide a lead magnet in exchange for their contact details.
And we call this the lead generation process.
You can segment and categorise your email list based on their demographics, purchase history, interest and engagements. Different people will need a personalized message in order to resonate better with them. Your existing customers will need a different message from someone who just join your list.
How to Make Money With Your Email List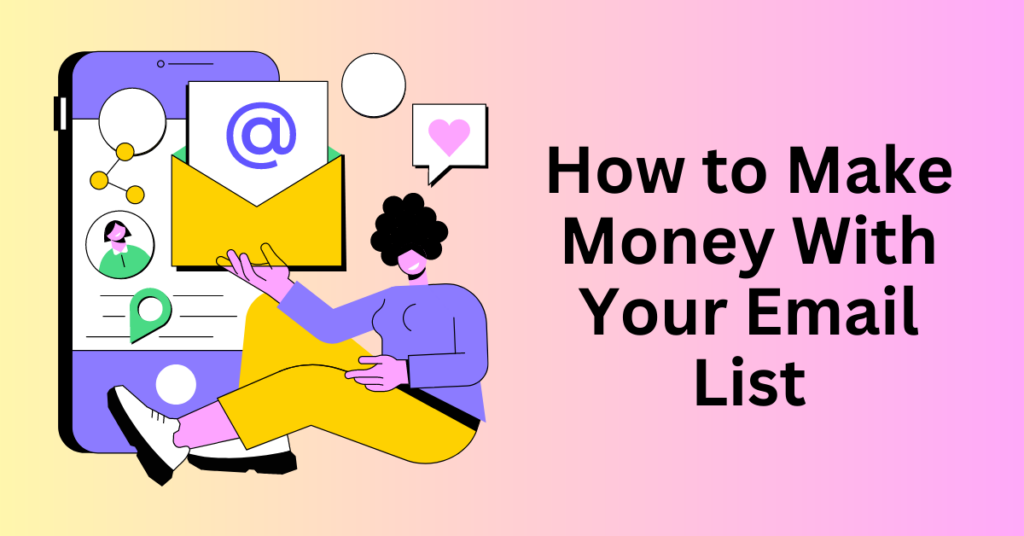 In general, for every email in your email list, you should target to earn an average of $1 per email per month. This also means, by growing your email list, you can increase your monthly revenue too.
And what's better if you have a huge list of ready buyers, you can actually make money with every email sent.
Well, let's go through together different ways of making money with email marketing.
1. Sell Your Own Product or Service
One of the main reasons to build your email list is to sell your product or service. Everyone in your email list is your potential customer and if you nurture them well, they can be your recurring customers.
In your email marketing campaign, you can create different email sequences to sell your products and services.
For example, if you are selling a digital or physical product, you can promote it with email. You can send related email newsletters to promote your products and embed the link to your sales page so they can proceed to buy your product there.
Or if you are selling service, you can nurture your leads by providing them free value in your emails. And then, when they start to trust you, then you can send your offer to those who are ready to buy from you.
2. Create a tripwire offer
A tripwire offer is a marketing term used to describe a low-cost product or service that is offered to potential customers with the primary goal of converting them into paying customers. 
The idea behind a tripwire offer is to entice customers with an irresistible, low-priced item to get them into the sales funnel. Once they have made a small commitment by purchasing the tripwire offer, they are more likely to make additional purchases or upsells in the future.
The key to a tripwire offer is to lower the entry barrier into your sales funnel and qualify them as a customer. You may not earn big money upfront but when you have their contacts, you can then send them emails to nurture them and upsell them more items in the long run.
To sell your tripwire offer, we normally create a tripwire funnel which consists of a landing page, a thank you page and a few upsell pages. Then, for all emails collected, it will be added to our email list for future follow-up.
3. Affiliate Marketing
Affiliate marketing is one of the easiest to start a business to make money online. With affiliate marketing, you don't need to create or own your product. Instead, you are promoting other's products and get a commission for every successful referral.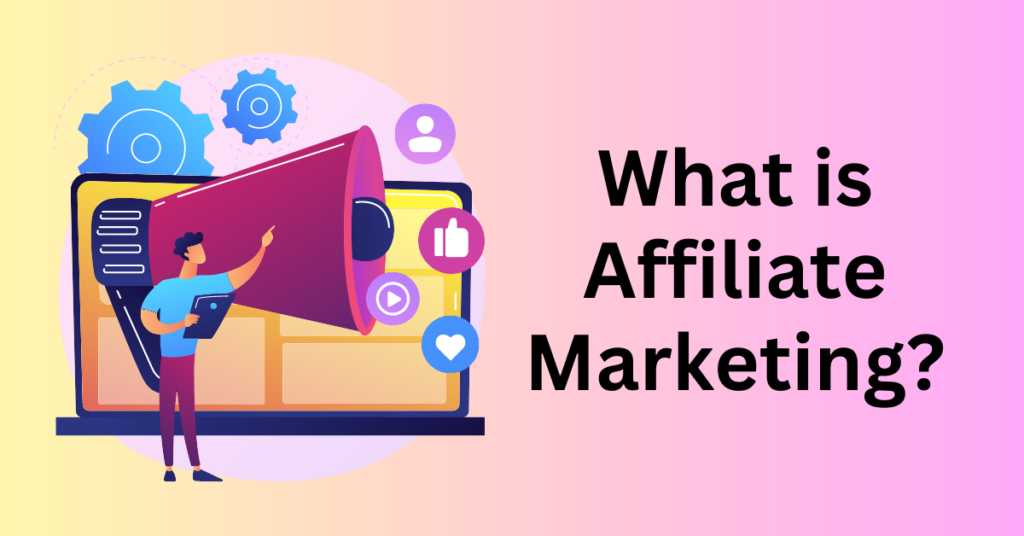 When you have the right affiliate program, you can get a good commission for every successful sale. And if you are promoting subscription service products, you can even get recurring commissions as long as they stay subscribed.
How Does Affiliate Marketing Work?
There are three main parties in affiliate marketing. The Merchant, Affiliate and Customer.
The merchant is the product owner that creates and owns the product. He will set the commissions and rules for you to promote their products.
An affiliate is someone who bridges between potential customers and the product. The affiliate will be paid commissions for every successful sale referred.
The customer is the one that will make the purchase decision and buy the products.
How To Start An Affiliate Marketing Business?
To sign up for an affiliate program, sometimes there are some criteria that you need to meet. And of course, you will need to pick the right product to avoid losing trust among your followers due to the bad experience from the product promoted.
When looking for an affiliate product, you need to first look at the niche you are in and try it out yourself. This is important so that you can really understand the product and give honest reviews and recommendations for that particular product.
Never promote a product just because the commission is high. Sometimes when chasing a high commission will affect your entire business.
To start with affiliate marketing, you should
Join an affiliate program that provides products in your niche. You can either partner directly with the merchant or go through an affiliate marketing marketplace like ClickBank and Impact. 
Then, sign up for the affiliate program and get the unique affiliate link. The affiliate link is unique for every affiliate as it is used to track and credit the sales to you.
After you got the affiliate link, you can now promote the product/service to your audiences. For this article, we will be focusing on promoting your affiliate links with email marketing.
No matter what business you are in now, affiliate marketing is a good way for you to generate additional income. You can promote the affiliate product to your email list and get them to buy from your link. 
Start Your Email Marketing Campaign with GetResponse 30 days Free Trial
4. Sponsored Content or Advertisement
Another way to make money with email marketing is to introduce sponsored content and advertising into your email campaigns.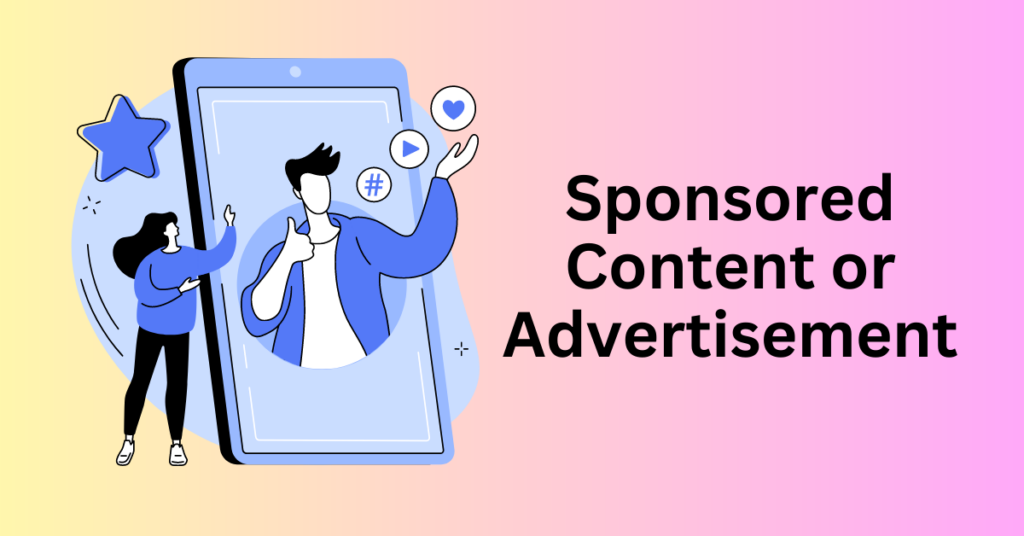 You can either work directly with business owners that need your help to promote their products, or you can get customers from the solo ads platform.
When you are doing sponsored content, you will need to make sure that you don't over-promote your list. When you always promoting products to your list, they will be tired of you being salesy.
This is why, when you grow your email list, you can start categorising your list into different categories. Then send only relevant offers to the right group. And yes, the bigger and more engaged your list is, the higher you can charge for the price per email.
Not only that, if you have built your fame in your niche, big brands will look for you to embed their products in your emails. For example, you can embed their banner as part of your emails or send out a dedicated email for them.
5. Sell Your Course with Email Marketing
Online courses are easy to make. All you need to do is to plan for the course content and record the course content with your laptop or phone. And finally get a hosting service to host your course so that your students can access to different content they subscribed to.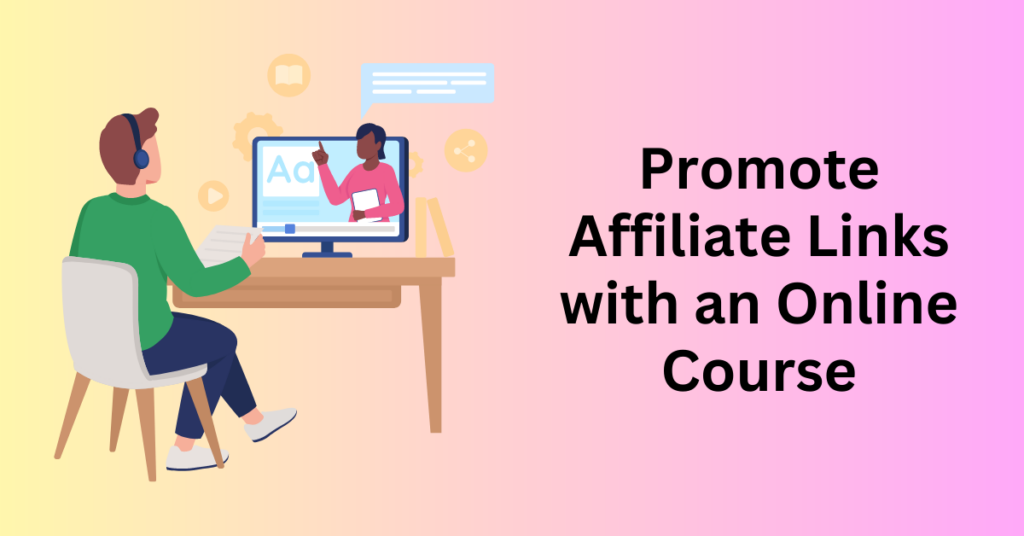 Creating an online course is easy and the reproduction is simple as well as you don't need to deliver physically. All you need to do is to store it somewhere that your students can access it. However, to sell it requires strategy.
You can't go out there are sell your course if no one knows you. Starting out selling your first course is always the hardest thing. But with an email list, you can first get some idea from your email list on what they want to learn. Then, create a course around the problems that they want to solve.
And when your course is ready, you can then share it with your list that the course that they are interested in is ready. Since they are on your email list, they can get exclusive access for a cheaper introductory price.
For those who have not purchased from you, you can use emails to follow up with them and persuade them to go to your landing page and complete the purchase.
6. Sell Tickets for your Webinar or Live Event
Live events and webinars are always the best way to make big money fast. When running an event or webinar, you can monetize it by selling the tickets for different classes and also upselling them to your inner circle or premium services at the end of the event.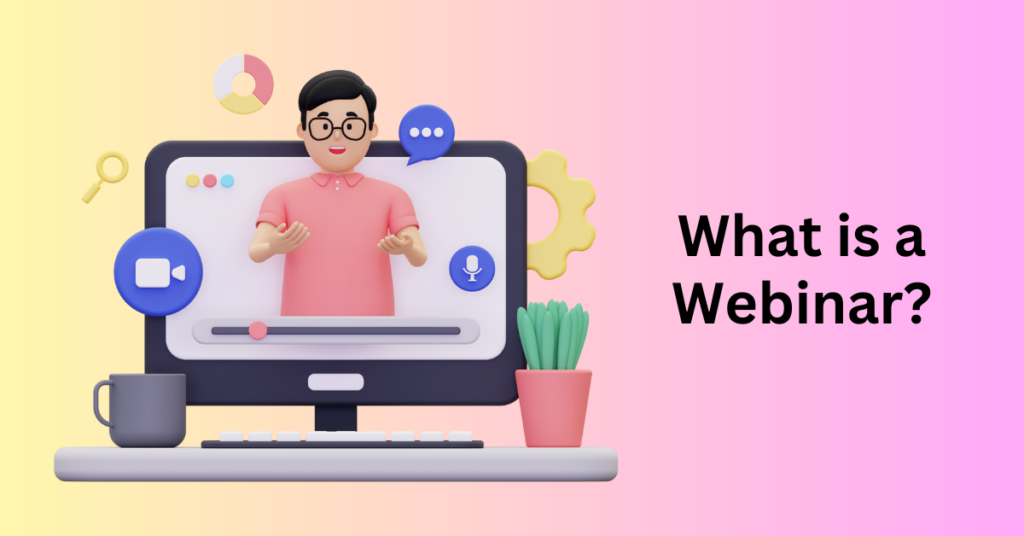 There are different goals for your webinar or event. It can be a free lead magnet webinar where your goal is to build your rapport to generate new leads and nurture your existing subscriber. For this kind of webinar, you can offer free tickets for general entry and then, premium tickets for people who want to have a VIP experience. 
Start Your Perfect Webinar Today
For general entry tickets, they can be the participants in the webinar and use the chat to interact with you. However, for VIP ticket holders, they can join a dedicated Q&A session, get your webinar recording playback and also separate group with all the VIP ticket holders so they can build their network.
Another type of webinar or event would be something that you are selling for $99, $199 or even $499 for a three days event. The event is a session to learn about a specific topic. And you are going to teach them some advanced or insider knowledge that they couldn't get from other free resources. 
Imagine you are hosting a small event for 100 participants and you can charge $499 per ticket. It's $49,900 just from the ticket sales. And if you can add some upsell like a retreat or inner circle group that you charge for $2,000 per pax. With a 10% sign-up rate, you can be closing another $20,000 in a weekend alone.  
Start Your Email Marketing Campaign with GetResponse 30 days Free Trial
So the question is, how to host a webinar and event to profit from it?
How to Host a Webinar
Here's the step-by-step guide on how to host your first webinar.
Ask your subscribers or followers about the topic that they are interested in or the solution they are looking for.
Create an outline of your event and how you want to host it.
Separate into different sections and create the content for your webinar. It can be your slide deck, script, and other videos or homework for the webinar.
Decide on the date and time for your webinar.
Create an eye-catching and compelling title for your webinar.
Create the perfect webinar funnel to sell your ticket. A perfect webinar funnel will consist of a ticket sales page, live webinar, recording replay and follow-up emails. 
Create your email sequence to preview your webinar and follow up email sequence after the webinar.
Promote your webinar to your email list subscribers and other social media with both paid and organic traffic.
Host your webinar and show your value in the webinar.
Present your upsell offers after the webinar for them to join your VIP subscription service.
Follow up with your attendees and those who signed up for the webinar but did not attend. Nurture them and build a relationship with them.
Upsell or cross-sell with your other products or even affiliate products.
Final Thought – How to Monetize Your Email List
Email marketing is a powerful tool to market your product and make money online. In fact, when you have a high-quality email list of potential buyers your revenue can be increasing every month with the growth of your email list.
We showed 6 different ways to make money with your email list here but there possibility it unlimited. You can sell anything to your list as long as it is relevant to your niche.
Not only that, by selling solo ads or sponsored posts, you can collaborate with other brands and businesses to boost your income.
Most importantly, you don't need a lot of skills and tools to do this. All you need is a single tool that can build a landing page, sales funnel and email marketing.
For our business, we are using GetReponse to build our email marketing campaign and at the same time build our landing page on it to sell our products.
So now, start your own online empire with email marketing now. There is no excuse to start as you can start using GetResponse with 30 days free trial. There is no cost for you to start. So, just do it. 
Start Your Email Marketing Campaign with GetResponse 30 days Free Trial