You had a website. Or decided to build a new website. Great start.
But how are the viewing rate and daily visitors count?
Is it designed to attract your dream customer?
If you are struggling to create an attractive website or is not having enough traffic, read this.
Today, we are going to share six effective ways to increase your website attractiveness.
#1 Improve Uptime
To get people to visit your shop, the first thing you will need to open your shop. The same goes for your website. A website is your online store, so it works exactly like a physical store but just moves it online.
So, the most important thing will be your website uptime. Uptime is metric that shows what percentage of time a particular website is available online.
While 100% of uptime is extremely rare, 99% uptime is the standard in the web hosting industry.
A 99% uptime means in 1 year, out of 365 days, there are 3.65 days where your site is not up. Or it's available online for 361 days a year.
You want to make sure that your uptime is as high as possible because no one likes clicking a link to a website and then getting an error message. You will lose many potential earnings with that.
This can be especially devastating if you go viral and then your website crashes due to a sudden spike in traffic. Those new people are probably not going to come back!
Not only that, but website uptime is also one of the most important for SEO ranking. This shows how important it is.
How to improve uptime?
The best way to improve your website uptime is to invest in dedicated hosting where you have an entire server all to yourself. Many new website owners tend to go for shared hosting as it seems to be cheaper at a monthly subscription fee.
However, since it's shared hosting. You are sharing the virtual server with other subscribers. You are not going to fight for the resources.
As compared to dedicated hosting, you will have your own dedicated resources and hence, higher uptime as your server won't be overused due to other websites.
And compared to shared hosting, a dedicated hosting customer is seemed to be a more valuable customer for the web hosting customer. This means if anything happens to your hosting server or if you need any customer support, they will be there faster for you.
Another big factor that affects uptime is cybersecurity. For example, Distributed Denial-of-Service (DDoS) attacks are commonly used to crash websites by overwhelming servers with requests.
No website is too big or too small for the attack. They will attack you when you are making money and try to steal your customer data. We recommend hiring a security expert to do a threat assessment and asking them how to avoid the most likely scenarios.
#2 Improve Website Speed
Once you have ensured that your uptime is good, the next will be the website speed.
Website loading speed is a metric that shows how long it takes for your website to fully load. It is measured in seconds.
People are impatient to wait for a page to load. People are busy and lack attention now. If your website is not loading within three seconds, they will most probably leave it.
Typically, the faster the page loads, the better it converts. Not only that, SEO takes website loading time as one of the crucial metrics to rank as well.
According to Google, when the website loading time went from 1 second to 3 seconds increased the probability of a bounce by 30%.
How To Improve Your Website Loading Speed?
Choose the right format and reduce image sizes. – Image loading is one of the things to slow down your website loading speed as they are big. And most probably you will have several images on one page. Use JPEG as the default image format – it contains less data than the PNG format. You can use a free tool like TinyJPG to minimize JPEG files. If you already have an established WordPress site, you can get a plugin to convert the image format or minimize the image size as well.
Pick the right software. – There are so many different website-building out there. Some most popular one includes WordPress and Wix that is focusing on different website building. However, you can try the software called ClickFunnels as well. A sales funnel builder that is optimized for fast website loading speed. Different from other software, ClickFunnels is built by the legendary marketer, Russell Brunson for marketers. He knows what is required to build a successful website.
Know Your Website Performance. – There is a free tool by Google called PageSpeed Insights. You can test your site performance using the tool and see which part of the site is having issues. And, how you can improve your site. You can then pass this to your technical person to optimize your site for you.
#3 Improve Website Design
Humans are visual beings. The first impression is the most important. That's why website design is the most important. And what worked last year may not be working now.
The design needs to be updated from time to time to match the latest trend. To do this, you can use a WordPress builder like Elementor that offers different up-to-date templates for different niches and website types.
Or even simpler, get someone from Fiverr or Upwork to do it for you.
#4 Improve Website Usability
Web design is about how good your website looks, and website usability is about how well your website functions.
The more complex a website, the worse the conversion rate. People get confused about so many things that appear on your website. And then gets lost on your website. And then, decided to leave your website.
That's why it's so important to make sure that using your website is as simple as possible. A clean design will do the work.
#5 Get Rid of Ads and Page Elements That Look Like Ads
Again, don't include things that do not bring benefits to you onto a page.
Unless you are making good money showing ads on your webpage, get rid of it. Or at most having a minimal ad on your page.
Not only that, if you are having a top banner or sidebar that looks like an ad, you should consider taking it off.
People don't like to be sold. Showing too many ads on your website may lower its credibility and trust. Hence, lowering the conversion rate.
Consider removing these page elements because they are probably making your website look cluttered and less attractive to potential customers.
#6 Use Pop-ups Wisely
Pop-ups are tricky elements. It can be a very useful element for your website to collect leads. But at the same time, it's annoying if not used properly.
You may try the four pop-ups below and see which works best for your website.
Welcome pop-ups – Pop-up that appears when someone lands on your website. Typically after 2-3s.
Timed pop-ups – Pop up that appear after the visitor spends a specific amount of time on your website. The time is pre-defined when you set up the pop-up.
Event-triggered pop-ups – Pop up that appear after the visitor does something specific (Eg. read through 50% of the page or click a button)
Exit-intent pop-ups – Pop up that appears when the system sense that the visitor is about to leave the website.
In general, exit-intent pop-ups are the safest bet because the visitor is going to leave anyway. This is your last bet to get their contact details. There is nothing to lose if they don't sign up anyway.
But, you should test all types of pop-ups before deciding which works well. As you never know which combinations will get the best conversion rate.
Pro Tips: Use the Landing Page Along With Your Website
Although we are talking about the website and how to attract your dream customer, there is another thing that you can do to increase your sales.
A website is good to explain your business, know more about you and see what you are selling. But it's not useful for new visitors visiting your site for the first time. A website is not optimized for conversion.
Think about it:
When you browse a website homepage. First, you see a logo on the top left, then a navigation bar with a bunch of links. And then the main content with videos, text, images, and lots of buttons.
When you click on the link or button, you go to another page and another one. And at last, leave and possibly never come back again.
So, what do you gain as a business owner?
Nothing. No sale, no contact details, no leads.
This is where the sales funnel fits in.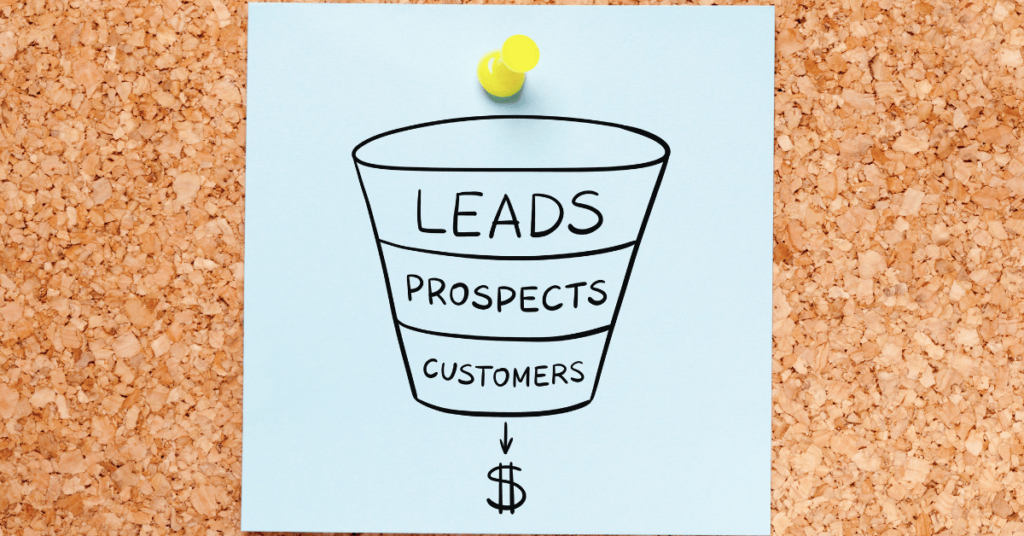 What is a sales funnel?
A sales funnel is designed to guide potential customers every step down the funnel toward the sale. In every step, they will only need to make one simple "Yes or No" decision only. Nothing extra to confuse or distract them.
In another word, a sales funnel is like your salesperson that guides the potential customers to make a sale. The salesperson will show them what is the product, resolve their doubts and show them what to do next up till they complete the purchase.
The user experience is totally different.
So, try implementing a sales funnel in your business along with your website and see which performs better. You can run two tests and see the result:
Get 50% of traffic to the sales funnel and another 50% of traffic to the website and compare the result.
Use a sales funnel as the entry point, and complete the sales process in the sales funnel. Then, direct them to your website if they want to know more about your company or to shop for other products.
The second one will be the ideal case for maximizing sales. But don't take my word for it. Try both methods and read the data yourself.
Read more about the sales funnel and website here
How To Build Your First Sales Funnel?
If you had never built one before, join us.
We understand that building one from scratch can seem like a daunting task.
That's why we created our 5-Day Challenge where Russell walks you through it step-by-step.
You will learn how to:
Generate unlimited leads.
Create your first lead magnet.
Build your first sales funnel.
Create a simple 6-email follow-up sequence.
And launch your funnel
So don't hesitate and click the link below to join us.