Lead generation is important to get more customers into your business. But customer retention is equally important to get your existing customers to continue buying from you.
With the increase in customer acquisition cost and there is process lifecycle of lead nurturing, it is important to get your past customers to continue buying from you.
And to increase customer value, one of the important parameters that we are looking at is how to increase their LTV (lifetime value) through customer retention.
It is easier to convert your existing customers as they trust your business since they bought from you before. Today, we are sharing how to use email marketing to increase customer retention.
Run Customer Retention Email With ClickFunnels
1. Increase Customer Engagement Rate
It is a hard process to get someone to buy your products. And since they are your existing customers, you should take care of them well so they will be your customers and then loyal customers forever. Ideally, sign up for a subscription service and keep using your products.
And on contrast, the worst thing will be for them to cancel their subscription and opt out of all your marketing activities. It might be due to any unforeseen circumstances, but what we can foresee is a drop in revenue due to that.
For example, if you sign up someone for a free trial, they might only log in once and never use it anymore. This is very common for most businesses.
Why?
They don't know how to use it, or some even forgot that they signed up for the trial.
And at last, they just unsubscribe from the service.
Your goal here is that after someone signed up for your free trial or bought your products, have a follow-up session to engage with them and teach them how to use the products.
They might not be able to explore all the features of it and discover which is useful for them. This is why they need you, the expert to guide them on the critical features and how to use them the most.
Also, you will be reminding them about the advantages of using the products and what they are missing out if they don't. This can in return push them to explore more about it.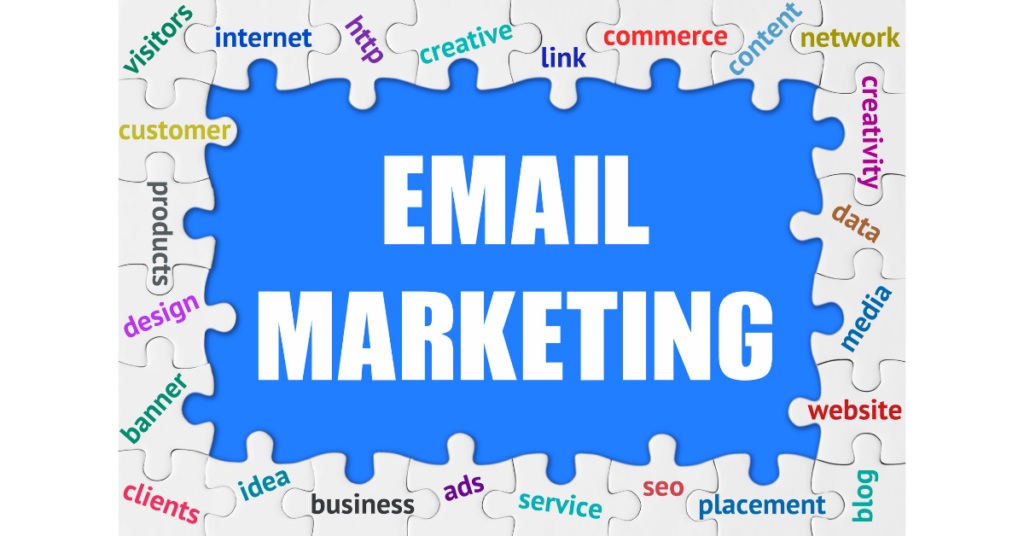 This can be done by sending a daily email or weekly email throughout the free trial period with a CTA to enter your app.
We called this the onboarding email series for a free trial. And you can set it up once and let it run automatically. All you have to do is to get them to sign up for the free trial, then the email sequence will be sent out automatically by the autoresponder.
2. Cart Abandonment Emails
This is one of the most effective customer retention emails that every business owner must send. You are leaving out money on the floor if you don't do this.
Imagine this, someone visited your eCommerce store and added the item to their shopping cart. However, due to some reason, they did not complete the purchase.
Chances are they might be rushing for something and then forgot about the cart. This is why you should always follow up with them. The action of adding the products to the cart has shown their interest in the product. And when you give them a push in your cart abandon emails, it is more likely for them to close the deal.
The beauty of cart abandonment emails is they can be customized and personalized automatically for each customer based on what they are interested in. Giving them a personalized experience by reminding them what they left in the shopping cart.
Enticing visuals, relevant product information, and a strong call-to-action can help customers re-engage with you and complete their purchase. You might even consider offering a discount to incentivize them to come back.
3. Case Studies Sharing
The art of successful marketing is all about telling a story. A story that your customers can relate to.
People love to read stories. It is far less stressful to read a story than a sales letter because they don't like to be sold.
This is why, you should always create a backstory that they can relate to and at the same time blend your product marketing message into it. People care most about their own. They don't care about others as much as that.
So, you story should be something they can relate to. It can be a story about someone that starts at a similar stage that they are now, and achieves some goals which your product brings and also something that they want to achieve.
By getting into the story in their mind and showing them what they can achieve, it will be more likely for them to resonate with your message. They will start thinking like, if he can do it with this. I can too do it.
Stories won't just help you make conversions during the sales process, though, they can also help you retain customers.
By sending case studies to your existing customers, you can remind them of what's possible and light a fire under them to take massive action.
Not only that, if you are suffering in sending out regular emails to build relationships with your potential customers, a case study is good content as well. It's a combination of entertainment and education in the email. Making it easier to read. 
4. Send Personalized Updates
Think of an update that you want daily. It could be your business sales data, website parameters update or news update on the topic you are interested in.
If your service provider is able to send you those updates regularly, will you appreciate their service more? The reporting email has become part of your business routine to obtain the data. And if one day they don't receive it, they will feel something is lacking.
This will in return, increase their stickiness to your business.
For instance, Google Search Console will send a monthly report on how your websites perform. And Ahrefs will crawl and update the website SEO data and parameter rating bi-weekly. This is the report that you can use to update your clients too, but it's generated automatically.
If you offer a product that provides recurring value, then it would be extremely beneficial for your customers to form habits of using your products or services every day.
And when you are in their standard business process, it will be very hard for them to get rid of you instantly. Even if they want, their customers might not accept it.
The key here is to send personalized updates that will benefit them.
If you ever receive such regular updates, you will know how beneficial this information is. They can view everything instantly from your email update and need to go to the app. And if anything went wrong, they get updated instantly as well.
5. Segment Your Email List
You can have the same email sequence for onboarding emails, but moving down the road. You should absolutely personalize the email message for different groups of audiences.
They all came to your email list as fresh audiences. You don't know about them. But as you send more emails to them, based on their reactions you will slowly know what is the best method to interact with them. OR what message they will be happy to receive.
We call this process email list segmentation.
Segmentation allows you to send more targeted email campaigns, tailored to different interests and behaviours. People in your life are typically in one of these four stages. Awareness, Interest, Desire, Action.
People in each stage will have different trust in your business and hence, resonate with different messages.
For instance, someone who just signed up for your email list will be in the awareness stage. And they are more rejected on sales messages. You should provide more value and build trust with them
And for someone who just bought something from you, you should now follow up with an upsell that is related to the product purchased. This is relatable to what they just did.
Segmentation will also help you determine which customers are more likely to respond positively and make a purchase, which will help you increase customer loyalty over time.
6. Create Special Offers/Events
Everyone loves discounts and special offers, so why not use those to encourage your existing customers to stay with your brand?
One of the ways to increase your business stickiness is with a loyalty program. When they buy from you, they can earn points, and the point can be used on future purchases. You can be generous in offering the claims based on the points. But limit the usage for each purchase, so they will keep coming back to buy more.
And for special festive seasons or events like their birthday, you can also offer them exclusive rewards or discounts so they will feel special with you.
No matter what your approach is, the important thing is to make sure your existing customers know that you value their loyalty and want to reward them for it.
7. Send Relevant Blog Posts & Content Update
Preferably, you should have a blog or YouTube channel where you share about your business and products. You can use email marketing to keep customers engaged by sending out related content and content updates to them.
For example, if you are running a beauty business, it can be a blog or YouTube channel on makeup, skincare or other relevant topics. When you have new posts, you can send them a newsletter to alert them about the latest post.
You can also use email to stay top of mind with customers by sending out newsletters that highlight new products, updates on your business, or featured content from other websites.
By giving customers helpful, relevant information, you'll be able to keep them engaged with your brand and increase loyalty.
8. Run Giveaway and Ask For Feedback
One of the ways to retain customers is to increase engagement with them. You can run a giveaway for people that join your event or provide feedback about your business.
You can do this by sending out surveys or polls which will allow you to get valuable insights into what customers think of your products and services.
By running a giveaway, you don't limit to them only but also get them to invite their friends to join the giveaway. With this, you can get referrals through word of mouth.
By engaging with your customers, you'll be able to build relationships with them and retain them for the long term.
9. Send Product Update Emails
Emails are a good way to inform your customers when you have an upcoming launch or product update. You can have a series of product updates or launch emails written to send out 1 week, 5 days, 3 days and 1 day before the product launch.
Make it like a trailer about your latest update to get them excited for the upcoming launch so that when it's launched, they are well informed and ready to buy it.
Not only that but by informing them about the product improvements done, people know that you are serious about the product and are always improving it to serve them better. People may not know the hard work or the optimization done for the product.
Hence, you need to get them informed.
10. Host Challenges or Competitions
Hosting a challenge is one of the ways to get people on board with your product fast. Instead of letting them explore the features one by one, you can conduct a challenge to guide them on how to use your product and make sure that they are getting results at the end of the challenge.
This guided process will be much appreciated as you are in hand with them rather than signing them up for the trial and leaving them to explore themselves.
And naturally, a challenge or training normally costs a few hundred or thousands to join, they will feel more appreciated.
Community challenges or competitions are a great way to build deeper relationships with your customers and teach them how to use your product more effectively — which naturally reduces churn and improves retention.
Final Thoughts – Customer Retention with Email Marketing
Customer retention is one of the most important processes to increase your revenue by converting your existing customers into regular customers and then regular customers.
You should try out some techniques shared and see how is the engagement rate and customer retention rate.
Make sure to track and measure the results of each technique so that you can find the winning technique for your business.