Promoting a product can be hard if you don't know the right strategy.
There are lots of ways to do it online. And each has its own advantages and disadvantages.
Today, we summarized 10 proven ways to promote a product or service online.
So, let's learn how you can use that to promote your product as well.
Let's dive right in!
By the way, in our Your First Funnel Challenge, you'll build your first (or next) sales funnel side-by-side with the experts (100% free).
Get Started with Your First Funnel Challenge Today!
1. Tripwire Funnel – Product Selling
The tripwire sales funnel is designed to sell products. It is sometimes used as a lead-generating funnel as well. It does sell the product well as it uses a two-step contact form for the buyers to enter their shipping information first, before completing their purchase.
Here's how it works.
A tripwire funnel is also called a two-step tripwire funnel because you are using a two-step form on your sales page.
It starts when the prospect enters your sales funnel with some bait. And, it can be a front-end product with a huge discount. Meaning that you are offering huge value at a lower price. And, they require to enter their shipping details on step 1 and then payment information to complete the purchase.
Since the deal is too good to say no, it converts really well.
And once they complete buying your front-end offer, you can offer them an OTO or what we call One Time Offer. On this page, you are offering a one-click upsell to the person. And they will just need to click yes. And then, ClickFunnels will copy all his/her payment information from the first page and bill them for the second purchase.
The one-time offer is normally a similar item to what in the first page. But is a better deal for them to keep buying it.
And at the end of the funnel, it's a "Thank You" page. In some cases, if they turn down the OTO, you can offer them a downsell offer, where the item is at a lower price point for them.
Get Started with Your First Funnel Challenge Today!
Why the Tripwire Funnel Works Well – Selling Product
The prospect fills out their shipping and payment information in order to obtain a free or heavily discounted item. And, this makes it much easier for them to make the purchase decision.
And after they complete the initial purchase, you make them an offer. Since they already purchase something from you, and it's an upsell to the original cart. Hence, it will be easier for them to say yes.
And the magic here would be how the sales are closed. In their mind, they just say yes. And, there is no need to fill in the purchase information again. Hence, this reduces the friction to make the first purchase.
Check out our templates over here!
2. Product Launch Funnel
When you are launching a new item, we suggest using the product launch funnel instead.
Much like Hollywood giving previews before a movie release, the Product Launch Funnel lets an entrepreneur build anticipation before a customer is buying a product.
You can send out small marketing "previews" about the product. Usually, at least a day apart, to build scarcity and urgency for the final day when the "cart opens" and customers may buy for a limited time.
When you're launching a new item, you'll want to create a little more excitement. You can do this by building up some anticipation around the product launch.
This funnel is built to build curiosity and build excitement around your upcoming product. This can increase the anticipation for your new product.
It all begins with a squeeze page that introduces the product and invites the prospect to register for updates on its progress.
Then, every two or three days, you will send them an update on the product features or offering information so that they know the product is on the way.
By doing this, you create attention and hook for them to wait for the launch. And finally, on the launch day, you will send them the final product and the order form.
Since they already waiting for it, it will be easier for them to decide to buy.
Want to learn more about how to create a successful product launch funnel?
Check out our free templates!
3. Webinar Funnel – High Ticket Product Promotion
The webinar had been a very popular way to generate leads. With anyone who can set up a stage at home and start live streaming, the webinar has been a very useful tool to sell products.
And for the webinar recorded live, it can be used repeatedly to close more customers. Not only that, webinars are the best for getting high-quality leads. Those who are willing to spend hours attending your webinar will be more likely to buy from you. Even if it's a high-ticket item.
After all, if someone is willing to sit through a one-hour presentation, they're obviously interested in what you have to say. And, they appreciate the value you provide in the free webinar. At the end of it, when you are presenting your offer, they are most likely to buy your product.
So, the key for a webinar is to provide tonnes of value and tell stories. Your potential customers will think like this. If he can provide such values in a free session, the paid products will definitely be worth it.
And to promote a webinar, we will be using the webinar funnel.
On the registration page, you are selling tickets for the webinar. You will be collecting their email address and sending them to the confirmation page where you tell them to mark the date on their calendar.
And, in between their registration to the webinar date, you are going to send them the "indoctrination pages" to build excitement around your upcoming presentation and increase the number of people who attend.
In your webinar, make sure the content is designed to be related to the product that you are going to promote at the end of the webinar.
Not sure how to start? Check the links below:
4. The Dream 100
What's the dream 100?
It's a concept that Russell Brunson talked about in his book, Traffic Secrets.
The Dream 100 is a list of the top 100 websites or places where you'd want to be seen by your dream customers online. It can be Facebook groups, blogs, forums, podcasts, newsletters, YouTube channels, influencers or anywhere your potential customers hang out.
Once you've got the list of where they are, it's time to tap into the traffic source. You can do it by either "working your way in" or "buying your way in".
Work Your Way In
This is the organic way to get traffic. It means cold calling, text messaging, emailing, and even direct mailing your influencers to try and build a relationship with them. Then, bribe them to get them to help promote your products. It can be a free sample for the influencers to review with their audiences.
Buy Your Way In
If you want to take the shortcut, then you may just pay the influencers or buy ads to get in front of their audiences. This includes buying ads from Facebook, YouTube or Google. Or even a solo ad to send your offer to their email list.
By doing so, you'll be able to get your products in front of the right people at the right time… and make more sales.
Get Started with Your First Funnel Challenge Today!
5. Build an Affiliate Army
This is a reversal from dream 100. Instead of getting influencers to promote your product. What if getting them to market your product for you?
We call this affiliate marketing. Affiliate marketing is a marketing arrangement by which an online retailer pays a commission to an external website for traffic or sales generated from its referrals.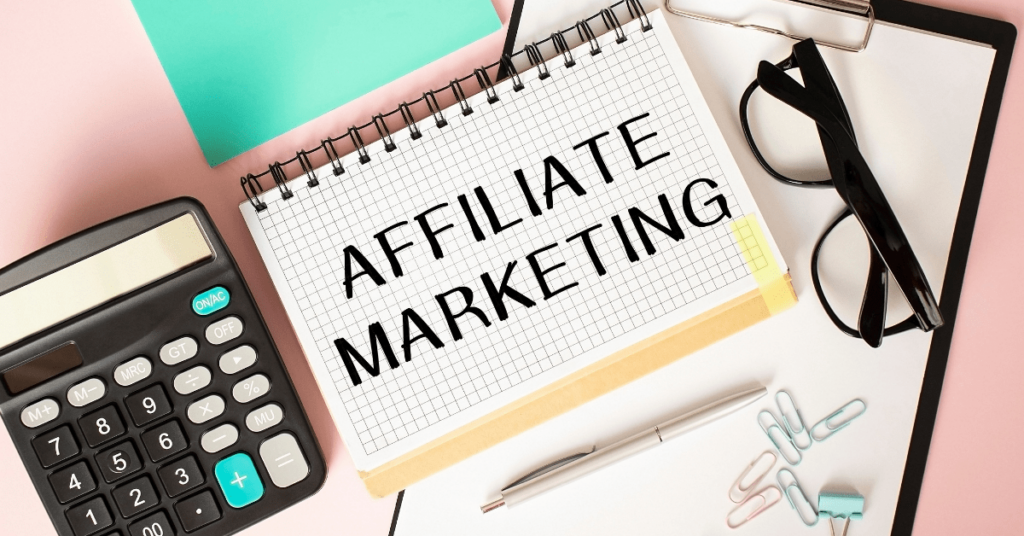 You only pay them based on successful referrals instead of paying them based on sponsorship or ad costs.
And, you can use the Dream 100 method to create your own affiliate army — make a list of 100 or more influencers in your field who you'd want to convert into affiliates.
Then set up your affiliate program, build a sales funnel for your affiliates to use, pitch those influencers, and give them their unique URLs.
6. Build an Email List for Your Product
An email list is simply a list of emails that businesses have gathered from visitors/customers that would like to receive information, updates, discounts, and other details about your business in a digital format that is sent to their email inbox.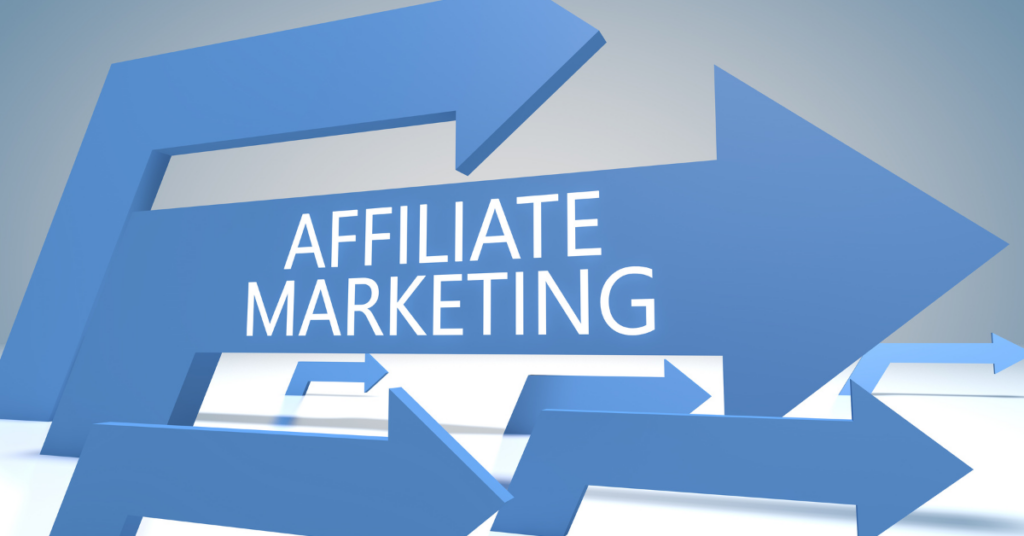 If you don't have an email list yet, now's the time to start building one!
Why?
Because email lists are one of the most powerful marketing tools at your disposal.
With an email list, you can:
Get instant access to your existing customers or repeated customers
Control when you want to engage with them and how often you want to send them the email.
Keep your existing customers updated on new product launches
Offer exclusive discounts and coupons
Build relationships with them to convert them
Send out automated email sequences that promote your products or services
And, you don't need to pay for this. All you need is to collect the email addresses and manage it with an autoresponder. Once they subscribed to your list, you can reach them anytime.
And, you can build a relationship with them by providing values. In future, when you are promoting a new product, they will be more likely to buy from you.
Want to learn how to build an email list?
Check out our free training series: Lead Generation Challenge.
Soap Opera Sequence
The first email sequence that is mostly used is called the Soap Opera Sequence.
It is used for the onboarding email sequence and the product launch sequence.
Here's how it works.
You create a sequence of emails (usually 3-5) that tell a story.
Story sells.
Email #1: Setting the stage
The first email in the sequence is the introduction. We will brief our audience on what they already subscribed to and what to expect for the following days. If we've some free lead magnets to be delivered, they can be together with this email as well.
In this part, you'll be setting the stage for your attractive characters to build relationships and trust with them. At the end of the email, you'll leave the loop open with a teaser and guide them to look for your next email.
Email #2: Drama and backstory
In the second email in the sequence, we will start sharing our backstory of the challenges we met before this and all the mistakes we faced. If our story resonates with them, it will be most likely for them to purchase all products that we sell to them. This is because they feel the pain and are in the same shoe. They want to go through the transformation as well to reach where we are.
At the end of the second email, you'll tease them by telling them that the secrets will be revealed in the next email. So, remember to read the next email tomorrow to find it out.
Email #3: Epiphany
The third email in a soap opera sequence is where you reveal the secret you discovered. The new opportunity changed the situation. For example, if they're having a brick-mortar business and are not doing well. You can teach them how to use the sales funnel for O2O. Offline to Online or Online to Offline.
You start learning about it from these 2 free books Expert Secrets and Dotcom Secrets. One shows you what to do and another one telling what to do.
Same as before, we'll be leaving a teaser for the next email in that we'll be letting out more secrets about what we found out and what led us to the transformation in the next email.
Email #4: Hidden benefits
The fourth email should be focused on the hidden benefits of the product or service you're offering.
This part needs to be very good and solid which makes them instantly say yes to the solutions. For example, if they're struggling to get enough traffic to their online business. Then, you can offer them the secrets in the book. For example, you can reveal the Attractive Character's secret. Or the funnel builder that helps to increase their business.
Email #5: Urgency: Call to action
The final email in a soap opera sequence is where you hit your readers with a strong, sales pitch. In every email, there will be a call to action, but in this final email in the sequence, you should entice them to act immediately on your offer.
Here, the focus is to get them to click and enter your sales page. Then your sales page will do the rest of the work like addons, and bonuses.
This story does not need to promote your product directly. But instead, you are selling by telling a story. A story that your potential customers can relate to and get hooked to know more.
And once you hooked them, you can tell a story about your product and then, present them with an offer.
The Soap Opera Sequence is an incredibly effective way to get people interested in your products and buy them.
Get Started with Your First Funnel Challenge Today!
Daily Seinfeld Emails
The second email script that we use is called the Daily Seinfeld Emails.
The concept of the Daily Seinfeld Email script comes from the show, Seinfeld.
And well, the show was about nothing.
If you had seen the show before, most of the time it was just a series of random events that has no goals at all.
But people loved it. They waited for the new episode every week.
Why?
Because they don't need to think much about how it happens or why it happens. The story is all about fun and interesting.
It\'s something that syncs to your mind and you\'re looking forward to the next episode, just like a tv series. So, instead of writing your email like an educational series, you can make it funny series with values embedded into it. And, at the end of each email, you\'re going to present your offers as well as a hook so they will look out for your next email.
Doing this will make it easier for you to craft the email daily too. Although you might not need to send it out daily, it's just like writing a story about what happened in your daily life and relating it back to your product.
7. Giveaways & Contests for Your Product
Another great way to promote products online is to run giveaways and contests.
This is a good way to interact with your audiences by offering them giveaways. It can be used to get your existing audiences to bring more people to your list and win the prize.
And, in some cases, you can offer to join the giveaway or contest by providing their email contest for the lucky draw.
By this, you can add them to your email list and nurture them to be your leads and buying customers.
Then, you can promote them on social media, on your website, or even through your email newsletter. And, the key here is to reach the right audience that you want to promote to.
8. Collect Reviews & Testimonials for Your Product
People don't trust what you say about your product. You will be biased toward it. It's your product that you want to sell, you will say that it's the best in the world.
Hence, in order to get your potential customers to trust you, collect reviews and testimonials from past customers. And then, include it in your sales page to build trust and credibility.
If your product is still new, and you don't have any reviews. Then, you can start by asking your friends and family to help review it. Or send some free samples for people to review it.
9. Create Urgency And Scarcity for Your Product
People are indecisive. They like to delay if possible.
The same happens when they want to buy something. Normally, they will wait until it's the right time to purchase.
Hence, we would create the right time for them to buy it.
NOW.
And the best way to do this is to create a sense of urgency and scarcity.
You can offer a time-limited discount like a 30% discount for the next 24 hours or 100 units left, limited quantity. So, after it's gone, there will be no more.
Creating urgency and scarcity is a great way to get people interested in your product and take action instantly.
10. Retargeting Ads
Had you experienced before that after you visit a website, its ads will haunt you everywhere you go?
This is what we call retargeting ads. Retargeting is a type of online advertising that allows you to show ads to people who have already visited your website or interacted with your brand in some way.
It is very effective when used correctly. And, you can track their actions on your website and provide them with a personalized message based on their actions.
Final Thoughts – 10 Ways To Effectively Promote A Product Online
These are just a few of the many different ways that you can promote a product online.
Of course, there's no one-size-fits-all solution. So, it's important to experiment and find what works best for you and your business.
But if you're looking for some ideas to get started, these 13 strategies should give you a good place to start.
So, click below if you're ready for a challenge!