Think of the word "lead magnet" for a minute. What does it mean for you? Ever heard about it? It literally means to attract/bait your audience with something valuable and lead them to do something you want. Which in this case, is to add to your email list.
Your audience will usually find you because they're either struggling with a problem or are actively seeking out information. Either they found you through ads or search, the reason they click on your link and landed on your landing page is that your lead magnets or key message resonated with them. They're hooked to your lead magnets and would like to find out more information.
Lead magnets are built to create value for your prospects. When they receive value from you for free, they're more likely to find out more about you. It's like building trust and relationships with them by providing free value upfront. No sales at this moment, only value. Because people will easily turn away when they saw a sales letter.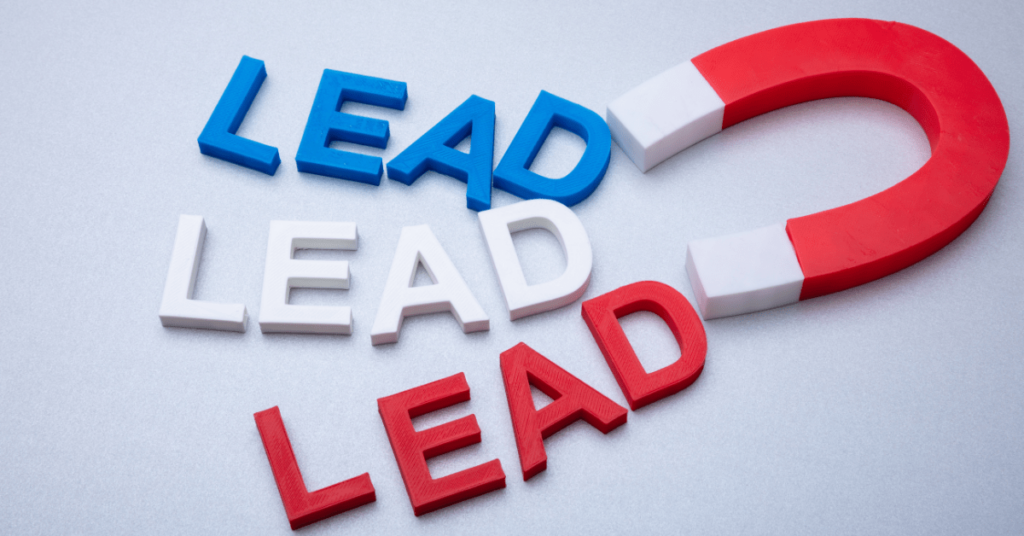 One of the fastest ways to create lead magnet products is through information products. They're the fastest kind of product to create, and they've done it in such a way that gives you an authority in your niche.
You might think it is scary if you had never done it before, and you might be sceptical about how can I create it. I'm not professional in this. I cannot speak in front camera. The key is: it doesn't have to be hard! It's actually really simple to create a lead magnet.
What Your Audience Want
Sometimes, I would use the same lead magnet but different titles to target different people! Different people will resonate with different hooks and by using specific keywords that the group of people is using, it is easier to convert them. Ideally, your lead magnets should have these few elements.
Interesting title to hook your audience
Adding curiosity to your title so it creates a strong desire to get it
People always want to :
make money
save money
save time
avoid effort
escape mental or physical pain
get more comfort
achieve greater cleanliness or hygiene to attain better health
gain praise
feel more loved
increase their popularity or social status
These are all the reasons to make people buy. So it is important to focus on these elements in your lead magnets or hook. Moving away from pain is easier to convert than moving toward pleasure. Why? Because they feel the pain and would like to eliminate it. Use words like mistakes, secrets, cheatsheet, and finally revealed to add curiosity to your hook and focus on their pain points.
Do you see how simple this is? Are you getting the power of lead funnels yet? As you continue to think about what you might create for your lead magnets, start jotting down ideas. I bet you might even have something already you could use, so ask yourself, "Do I have a valuable report I've written? Have I created any videos that would help solve a problem for my audience? Do I have a coupon I can give away?"
How to create lead magnets?
At this point, most probably you're thinking. Great, but how do I get started and create one? How long it takes for me to create one? In this section, I will show a few ways that you can create your lead magnet by today.
1. Example Books
For example books or sometimes I call them swipe file collections of books compiled with other best-converting ads, email swipes, and sales funnels. For example, Russell Brunson launched a new book called "Lead Funnels". It is basically a book, compiled with all examples of lead funnels that he collected from the past years. He just adds some comments on each funnel and writes the introduction chapter. And, yes a new book is born.
2. Public Domain Books
If you're not familiar with the public domain, they're basically creative materials (like books, movies, plays, songs, photographs, instruction manuals, posters, courses, reports, etc.) whose copyright has expired, and therefore you can use them without needing permission. At this moment, any creative materials in the United States created before 1923 are now in the public domain. It's great for you because you can just grab them, slap your label on them, and publish them as your own.
For example, one of the greatest books Think and Grow Rich by Napoleon Hill is in the public domain currently. All you need to do is to add your chapter for your audience and label it such that "Think and Grow Rich for Network Marketer" or "Think and Grow Rich for Business Owner" and then you can have your own book ready to giveaway.
3. Audio Books
The audiobook is another type of lead magnet that you can create easily and give out. You literally just need a recorder, a quiet place, the book, and a few hours of your time reading. That's all. When you walk out of your room, you have an audiobook ready to be given out. Simple right?
4. Interview Recordings
The interview is another thing you can easily do and record as lead magnets. But the challenge is to know more people and make appointments for the interview. You will be surprised how people are willing to be interviewed and share their voices and products. But of course, you need to provide value to them in return which is your audience. You need to be able to share your message with more people in order for them to accept your interviews.
5. Screen Recording
This is one of my favourite lead magnets. Why? because it works and solves your problems. Screen capture is one of the easiest to create content, especially for a camera-shy person. You don't need to show your face, but just need to do a screen recording while doing it and talk. You can combine slides or explanations of what you're doing along with your recording to explain what to expect from each step.
And the good news is, with a few simple steps only it can be done.
First, make an outline or a PowerPoint slide and have it show on your screen.
Launch screens recording apps like download Camtasia or ScreenFlow
Plug in a headset microphone and click record. It will record your screen and you talking to yourself as you go through the outline.
When you're finished, simply press stop to end the recording.
Edit the video if you need
In just a few minutes, you've created a great lead magnet to give away.
6. iPhone How-To's
This is one of the easiest that I do to create lead magnets. You probably have an iPhone, Samsung, or any smartphone, right? And one of these smartphones had a camera or multiple cameras nowadays with a little button that says the record.
You just have to outline the topics that you want to teach and then record yourself explaining them. Repeat it and in the end, you'll have a complete video series. If you're having difficulties in choosing topics to talk about, you can always head to Buzzsumo to search for the current hot topics.
7. Writing a free ebook
If you decided to giveaways more customized content like your own eBook, or your own eBook, you can also create one using an ebook creator like Sqribble. I had a complete review on Sqribble and you can get the exclusive offer if you purchase through my link.
Here are some ways you can create your lead magnet content instantly, but nothing will be created unless you start work today. Let's get started now.