Email marketing had been and is still one of the most effective online marketing channels out there.
It's affordable, easy to get started, and provides a huge return on investment for companies big and small alike.
In this article, we will cover everything that you need to know to get started with email marketing.
First of all…..
What is email marketing?
Email marketing is a form of direct marketing where you use emails to build relationships and sell products/services to your audience.
Email as a replacement for physical mail had been around for years and is used worldwide. And what's more, it's free to send an email out.
An effective email marketing campaign will help you keep your audience informed and engaged with your brand and its offering. Also, it'll help you turn visitors into leads and customers. And finally, loyal customers to your brand.
An email marketing campaign starts with an email list. And then, an Autoresponder to manage the list and send out the email. Also, an Autoresponder can be set to send out emails automatically according to customers' reactions or events.
Now, talking about numbers, according to litmus, For every $1 you spend on email marketing, you can expect an average return of $36. That's a higher return than you can expect from any other form of marketing — digital or otherwise.
What are the key benefits of email marketing?
If you are not convinced yet about email marketing, I would like to share with you the 8 core benefits of it. Take your time and read about it before deciding.
1. Low cost to start and manage
Let's start with the most important aspect – how much to run an email marketing campaign?
To run successful email campaigns, all you need is an email list, an email marketing strategy, and an email autoresponder software provider that'll help you run your campaigns. Well, and probably your professional copywriting skill to craft the killer email.
The good news is most popular email autoresponder service provides like GetResponse does provide different tier pricing packages based on the size of your email and also a free package for you to start. Not to forget, you are able to claim 30 day free trial to access the full features as well.
The GetResponse Free plan is completely free for up to 500 contacts and provides key features like email marketing, forms and popups, landing pages, and many more. It is a very good starting point for anyone.
And after you grow beyond the 500 contacts limit or need to scale your business then only start to pay for those premium features.
Hence, there is no reason to try it out and launch your email marketing campaign.
2. Full control over the Traffic
Having an email list is the most valuable asset you have. This is the traffic that you control. Or we say, it's the traffic that you own.
Compared to social media following or another traffic source, the platform owners control your traffic. Once they decided to close down the platform or just simply ban your account, your hard work is mostly gone.
This is why we want to always create an email list that we keep in a safe place. No matter what happens, you can still access it and send emails to your subscriber.
You can tap into the list anytime and send them the email. Not only that, you can choose the content and design for the email. You know who is going to receive the email. Do they know you, trust you, bought something from you before, or are a totally new subscriber?
These people at different levels of your funnel need different languages and messages to be converted. The products you want to promote to them are also different.
However, honestly speaking, there are two things you can't control. The open rate and clickthrough rate of the email. But don't worry, with our guidance, you can too run successful email marketing campaigns.
3. Precise Targeted Marketing
One of the key benefits of email marketing is precision.
Unlike other marketing channels, when you are creating your email marketing campaign, you need to tell the software who in your list you want to send it to.
In your list, you can segment the subscriber based on different segments. Like new subscribers, existing customers, and loyal customers. Also, where you got the subscriber from?
And with the data collected in your email marketing campaign, you can dig deeper into the next step based on their reactions to your email. Either they open your email or not. Or visited your link but didn't end up converting.
4. Easy to Start & Implement
Creating an email marketing campaign is simple. In fact, anyone can start creating one.
With an email list, you can choose your target audience, design your email templates with intuitive drag-and-drop editors, and schedule your campaigns in moments.
Not only that, you can use the proven-to-work ready-made templates to set up your first email marketing campaign.
5. The preferred marketing medium
Email is one of the most preferred marketing mediums compared to others.
Why?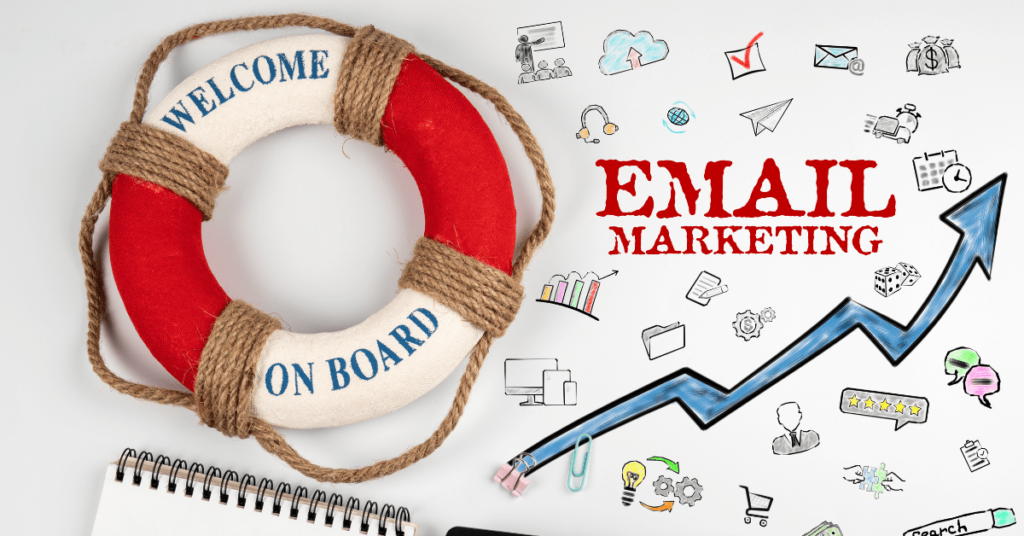 Unlike cold calling or social media, people might be interrupted while doing other things. Marketing emails are relevant and non-intrusive. An email will wait in the inbox and let the subscriber decide when they want to open and read it. And if they feel annoyed or don't feel like receiving the email anymore, they can just unsubscribe to the list easily.
6. You can reach mobile device users
An email can be viewed on different devices instantly, with notifications. The percentage of email opens and clicks on mobile devices continues to grow. This means that you can reach your customers and influence their buying decisions wherever they are. And you don't even need to choose which device you want to target. Every mobile device is equipped with an Email app.
What you need to do is to design your email, from scratch or based on prebuilt email templates to look great on all types of devices.
7. Measurable Results
Since you have full control over your email marketing, you can easily integrate it with other analytics tools like Google Analytics. Just add UTM parameters to your emails and you'll know exactly which email, subject line, or call to action button brought you the best results.
With the analytics data, you can then optimize your email based on the performance of individual emails and then track user behaviour on your website. You can set goals for individual email campaigns, track conversions, and measure the ROI.
8. Email is scalable
Someone once told me, if you want to increase your income, grow your email list. This is very true. Email autoresponder tools let you automate various parts of your communication.
You can send welcome emails, post-purchase surveys, abandonment cart recovery emails and other email sequences automatically once set up. This means you only need to make sure your email automation works. Then focus on building your email list. The rest of the email marketing will be handled automatically.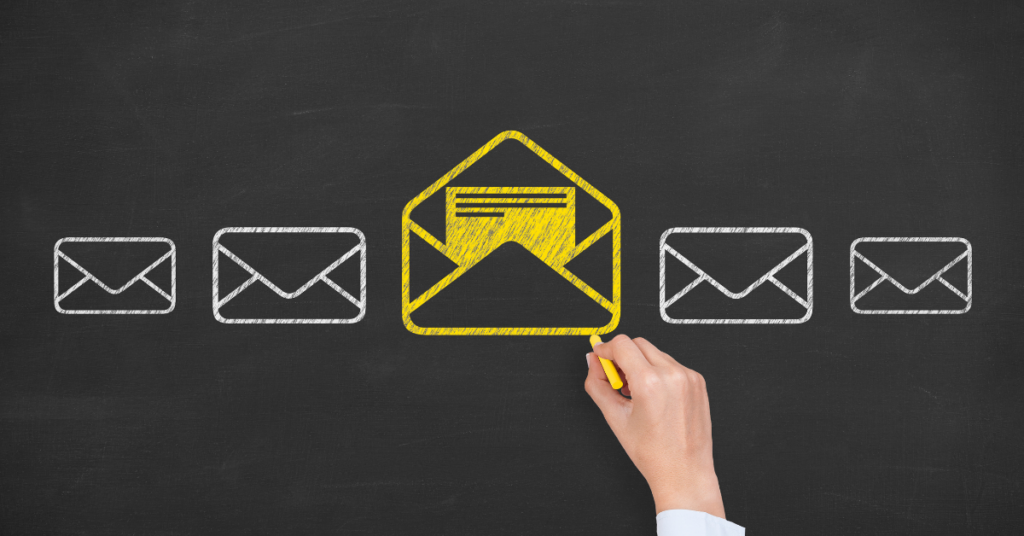 This not only saves you time in the long run but also helps you engage your audience better, delivering them a more timely and targeted service.
In GetResponse, the automation workflow features let you create email automation by using a drag-and-drop workflow where you can pick the element and flow you want.
Not only that but there is also different decision point such that if the email is not opened, then send email A. And if opened, then send email B.
Choosing the best Email Marketing service provider (Autoresponder)
Is it a must to deploy an email marketing software provider?
Well, not really.
In theory, you can use your email app to manage the CRM manually and send out all the emails one by one all by yourself. However, it is not efficient to do that. The process would be both resource and time-consuming.
You as a digital marketer should focus on other tasks that grow your business such as creating a squeeze page and growing the email list.
With email marketing software, it has
Pre-built email templates tested and proven to work
Mobile responsive design email
Subscriber list management and segmentation
Bounces and spam complaints.
Email open rate and clickthrough rate data
Not to forget, if you are constantly sending out thousands of emails from normal email software, you might be labelled as a spammer. And your account might just be terminated.
So, the good news is that there are many choices out there. And, most popular email marketing services come packed with great tools and in-house experts that'll help you launch your marketing emails.
Today, we will share 2 email marketing software that is used by our team, so you can decide which to use.
GetResponse
Why do I use and promote Getresponse?
The origin of GetResponse is email marketing. When it first started, GetReponse was the #1 email marketing software for over 20 years. And in recent years, evolved into an all-in-one marketing solution.
Since email marketing is the core of GetResponse, it does pack with a lot of essential tools that you will need to create and send marketing emails. In addition, it does provide new features like landing page creation and website creation.
The email list growth and expansion part are highly improved as well. You can now create your squeeze page, and launch it on the same platform. No external third-party integration anymore.
In addition, it'll also let you organize webinars to convert to bigger audiences easily.
Key features:
A free plan that'll let you get started with email marketing
Intuitive drag-and-drop email editor that comes with 100+ stunning prebuilt email marketing templates
Email marketing and email automation to help you create and send emails
Forms and popups, landing pages, websites, webinars, and funnels to help you build an online presence and grow your list
Live chats, web push notifications, and SMS to help you reach your audience through other channels
Transactional emails if you're an eCommerce that wants everything under one roof
Pricing:
GetResponse offers a free plan that lets you store up to 500 contacts and gives you access to its essential email marketing features along with the website builder, landing page creators, and signup forms.
The paid plans are based on the size of your email list and the features you want to use.
The Email Marketing and Marketing Automation plans are designed for those who are primarily interested in email marketing features, building their website, and growing their audience. E-commerce Marketing and Max, on the other hand, are aimed at those who want extra tools like eCommerce product recommendations, web push notifications, transactional emails, or SMS.
In its free plan, GetResponse also gives you limited-time access to its premium features, so you can not only build your website, collect emails, and send newsletters but also try email automation, webinars, or live chat.
SIGNUP TO GETRESPONSE FOR FREE
Mailchimp
Mailchimp is probably the most known tool out there. And much like GetResponse, it started as an email marketing service and developed into a solution that packs many more tools small business owners will find useful.
It will help you grow your email list, manage your contacts, build templates, and send campaigns both manually and automatically.
What it's great at is integrating with many other marketing tools you may need. Whether you're planning on using a CRM or building a website on WordPress you'll be able to easily connect them with Mailchimp.
The biggest critique regarding this tool is that it's great for the start, but once your list and needs grow, it's no longer cost-effective. The free plan is also quite limited and doesn't let you do the basic actions like scheduling email send-outs or getting help from the customer support team.
Key features
Email marketing and automation that'll help you send emails
Ready-made integrations that'll simplify your work with other marketing tools
Free account that'll help you get started if you don't have a budget
Pricing
Mailchimp offers a free email marketing service for those who are new to email marketing and don't yet have an email list.
While the free plan is great for the start, most marketers end up going for one of their paid plans as soon as they realize there are some serious limitations that come with the free service.
How to choose the best email marketing service
We've just reviewed two tools, but as you're well aware, there are many email marketing platforms out there on the market.
To find the single tool that'll work best for your case, you'll need to start by answering key questions like
What is your audience size?
What are your email marketing goals?
Who is your dream customer?
What type of communications do you plan to run?
Do you need email marketing software or all-in-one marketing software?
What are the core capabilities your tool should offer?
While most email marketing software provides similar functions, there is some core competitiveness they do provide. Some might be great for eCommerce business, some do not allow affiliate marketing. And some are great for B2B audiences.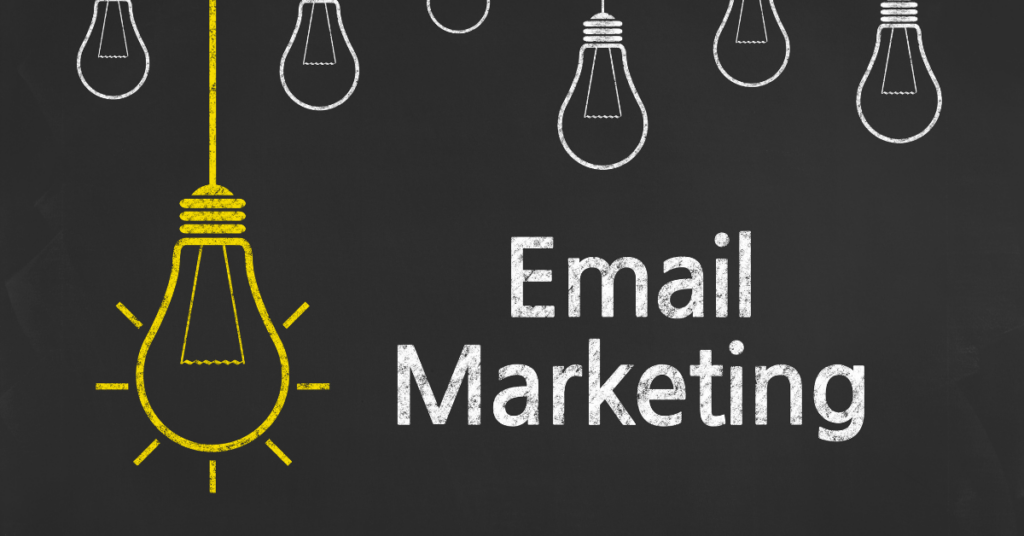 And most important, the cost to run it in the long run. Some email marketing software might seem affordable to start, but when you are growing, the cost will spike. And it's another hassle to convert to another platform.
So, I suggest picking the right one for the long term from start.
Although I had expressed this many times in all my email marketing-related posts. I need to say this again. One of the core features of email marketing software is email automation. We, marketers want to set it up once and forget about it. Leave the software to do all the work.
But, I found that some email automation builders are very hard to use. And, there is a lack of visualization of the customer journey. Having a visualized automation workflow that you can drag and drop and feel the customer journey is very important.
And, if you already have other systems or platforms deployed in your business, you will need to see how both platforms can be integrated seamlessly too.
Final Words – Start Your Email Marketing Campaign Now
Now, if you still can't decide, let me help you. Go ahead and check out their main site, sign up for a free trial account and try their features. Try it out yourself and see which works best for your business.
And, to help you succeed fast. Here, I will share my best offer to help you to kickstart your email marketing journey. Click the link below and sign up for a 30-day free GetResponse trial. By this, you can start using the full features of GetResponse today.
If you decided to sign up with my link, I will guide you throughout your trial period on how to create a successful email marketing campaign. And, this includes the email content idea and review.