So you heard about affiliate marketing as one of the good side hustles to make money online. You are thinking about starting your own affiliate marketing business in 2023.
Today, we will be sharing everything you need to know about affiliate marketing and how to start it in 2023.
What is Affiliate Marketing
Affiliate marketing is a type of marketing in which a business pays commissions for their affiliates for each successful sale referred. The affiliates are normally website or blog owners, influencers or individuals who have a following in certain niches. They will be promoting the affiliate product on their platform and get paid commissions when they got sales.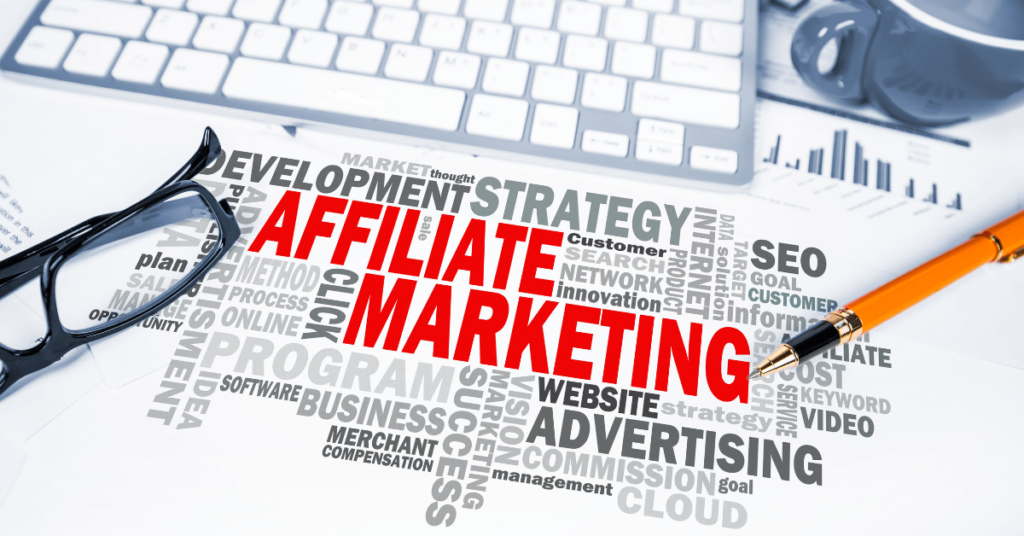 The affiliate will be credited for the sales if someone clicked on their affiliate links and make a purchase. An affiliate link is a link that is embedded with cookies that will trace back to the affiliate for every successful referral.
Affiliate marketing can be an effective way for businesses to reach new customers and for affiliates to earn income by promoting products or services that they believe in. It can also be a useful way for affiliates to monetize their websites or social media channels.
However, it is important for businesses and affiliates to ensure that their marketing efforts are compliant with the company's policy and the relevant laws and regulations.
Most affiliate programs are usually free to join, so you don't have to worry about high startup costs. And, it's good if you don't have a product, you can always start by promoting another's product. All the other costs like customer service are handled by the affiliate product company. Done right, an effective affiliate marketing strategy can go from a side hustle to a profitable online business.
Join Us and Learn Everything You need to launch the first affiliate marketing funnel
How Affiliate Marketing Works
Affiliate marketing starts with you joining an affiliate network to promote a product or service. Different products will have different commissions rate whereas physical products are having lower commission rates between 5-10%. On the other hand, digital products typically have a higher commission rate of 30-80% front-end commissions as the cost of reproduction is much lower for digital products.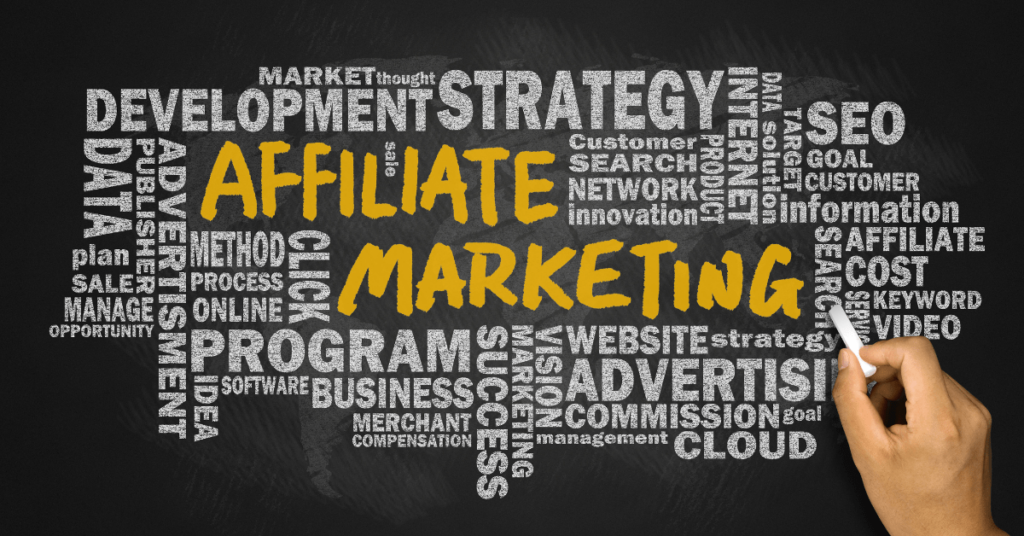 Once you registered and are accepted to be an affiliate, you will receive a referral link that will track back to you for all successful sales.
To help new affiliates to run a successful campaign, the affiliate product owner will provide some banners, landing page samples and email sequences for them to use.
Now, when a visitor clicks on the referral link or banner and makes a purchase from the business, you will earn a commission based on the terms of the affiliate program.
The affiliate network or business\'s affiliate program platform manages the tracking and payment of commissions to affiliates.
It\'s important to note that affiliate marketing relies on the performance of the affiliates, so businesses typically only pay affiliates for actual results. Differing from influencer marketing which is paid in advance for a sponsored post, affiliate marketers are paid based on sales commissions.
Join Us and Learn Everything You need to launch the first affiliate marketing funnel
Pros and Cons of Affiliate Marketing
If you are still wondering about whether to start an affiliate marketing business or not, don't think and just start now. The affiliate marketing industry is growing every year and is expected to be worth $8.2 billion by 2023.
Furthermore, it is a very low to a no-cost business venture that you can start and take a profit from it. All you need to do is to join the affiliate network, get the link and start promoting it.
Short tips to avoid by new affiliate marketers. Since they don't carry their own products and only handle the marketing part, most new affiliate marketers don't treat affiliate marketing as a business. They send the links out and hope for sales.
This is wrong and does not help you in long run. You should treat it as a business, build your potential customers list and nurture them to buy your other products in the future.
Pros
While the industry is growing, it doesn't mean new affiliates will definitely be successful. You will need the right plan and strategy to make it work.
Easy to execute
In affiliate marketing, you just focus on one thing, marketing the product. Your task is to send potential customers to the affiliate product sales page. Follow up with them and provide value to them to get them to purchase.
Other tasks like developing and managing the product, customer support and fulfilment are all handled by the product owners. You can just focus on getting more customers to them.
Low risk
One of the major costs for a business will be product development and inventory cost. For affiliate programs, it is not that way. You can join an affiliate program for free and start marking money without any upfront cost to buy the inventory.
And, if your marketing campaign is set up properly, you can run it and generate income with minimal work. Your online assets like social media, website/blogs or landing page are working 24/7 for you to get in new customers.
All you need to do is to invest time and effort to create the entire process to get traffic to your landing page. And then, your affiliate link can continue to deliver a steady paycheck.
Easy to scale
For affiliate marketing, you don't attach to an affiliate network only. You can promote different products that are relevant to your main product to increase your earnings. Not only that, but you can also create your own high-ticket training course and get your customers to subscribe to your program.
With this, you can create your recurring revenue as well.
There is no need to kill your existing profitable campaigns. But to add on products with the list you build. You already have relationships with them and your customers trusted you as the authority. Hence, they will buy the products that you promote.
So, don't over-promote too many product variants or low-quality products to kill your credibility.
Cons
Affiliate marketing also has a few disadvantages. You need to know this before starting your affiliate marketing journey.
Takes Time And Work To Succes
Many think that affiliate marketing is a get-rich-quick scheme. They try to start their own affiliate marketing campaign and hope that they will have instant success.
Wrong.
Like every business, affiliate marketing business requires time and effort to build and grow. You need to grow an audience and gain influence to succeed.
You need to pick a marketing channel that your target customers hang out with most and master it. Then, spend time providing value to your audiences to gain trust. You can do this by blogging, publishing free content on social media, hosting virtual events, and doing other marketing.
No Fix Earnings
Like every sales business, you are working on a commission basis. You only get paid when there is a lead, click or sale.
There is no one kicking your back and chasing the sales. You are on your own to build the business successfully. You need to be consistent and work hard to get success.
No control over the product
As an affiliate, you are relying on the affiliate product company. They own the product, and the customer and set the rules. Not only that, but to grow their business, they will accept all reputable marketers to promote their products. Hence, the competition is huge for affiliate marketing.
Join Us and Learn Everything You need to launch the first affiliate marketing funnel
How Do Affiliate Marketers Make Money?
There are some affiliate marketers that will make a few hundred bucks per month and some making six figures every month. The larger your market is and the bigger your following, the more money you will make.
Affiliate marketers make money by promoting products or services and earning a commission on any sales or other actions that result from their referrals.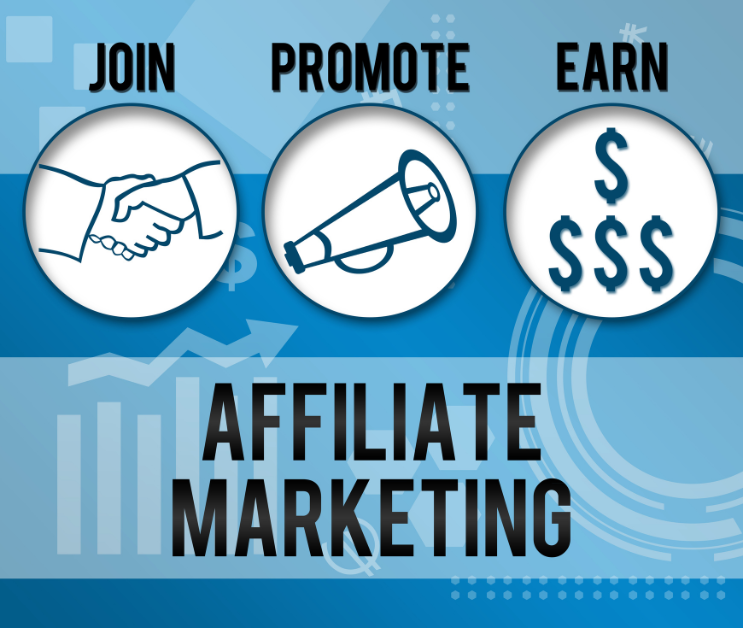 The specific amount of money that an affiliate can make will depend on the terms of the affiliate program, such as the commission rate and the type of action that is eligible for a commission (e.g., sale, lead, install, etc.). It will also depend on the volume of traffic and the conversion rate of the affiliates\' websites or social media channels.
Affiliates typically earn a percentage of the sale price or a fixed amount for each referral. For example, an affiliate program may offer a 10% commission on all sales made through the affiliates\' referrals. If an affiliate refers a visitor who makes a $100 purchase, the affiliate would earn a $10 commission.
In order to maximize their earnings, affiliates need to choose products or services that they believe in and that they think will appeal to their audience. They should also consider the volume of traffic on their website or social media channel and the conversion rate (i.e., the percentage of visitors who take the desired action, such as making a purchase).
Different Types of Affiliate Marketing
There are different types of affiliate marketing programs that will pay you based on different actions by the customers.
1. Pay-per-sale
The affiliate earns a commission based on the number of sales made through their referrals.
2. Pay-per-click
The affiliate earns a commission based on the number of clicks on their referral link or banner advertisement, regardless of whether the visitor makes a purchase.
3. Pay-per-lead
The affiliate earns a commission based on the number of leads generated through their referrals, such as when a visitor fills out a form to request more information about a product or service.
4. Pay-per-install
The affiliate earns a commission based on the number of installations of a specific software or app that are made through their referrals.
5. Pay-per-call
The affiliate earns a commission based on the number of phone calls made to the business through their referrals, such as when a visitor clicks on a phone number on the affiliate\'s site to call the business.
6. Revenue sharing
The affiliate earns a percentage of the revenue generated from sales made through their referrals.
How much you make depends on your niche. A high-ticket product will give you the average commission rate ($70.99) while some physical products will only leave you with over $6 per commission.
Not only that, training courses, events or digital products will provide higher margins and earnings compared to physical products.
Join Us and Learn Everything You need to launch the first affiliate marketing funnel
How to start affiliate marketing in 4 steps
Just like any business, there are steps and strategies to follow and succeed. You need strong dedication and discipline to build the business even when there is little to no success at the beginning. Many people actually give up too early before they get to success.
Hence, we will share the following step-by-step guide to starting your affiliate marketing business.
1. Decide your dream customer and niche
The first thing you want to do before starting your affiliate marketing business is to understand who you want to serve.
We call this the dream customer.
A dream customer is a person you want to serve. Defining your dream customer, it's not about his interest and hobby only. You want to be as specific as possible in this. If possible, includes their daily schedule and lifestyle.
This is important as after defining your dream customer, you can choose your niche, and product and create your marketing campaign that suits them.
Read more about the dream 100 strategy and dream customer here
After you have your dream customer created, it's time to choose your niche. Try to aim for something that you are passionate about and knowledgeable about. You are going to work on this business for a long period of time. Hence, it is very important to do something that you are interested in. Else, you are not going to be able to work consistently on it.
Define Your Niche
For example, if you are targeting pet owners, specifically dogs related topics. You need to be passionate about dogs and know everything about it to be able to build your blog or social media content based on them.
The marketing that you are going to build, will need to update regularly and consistently to get more followers. Not only that, you need to prove your credibility by providing value to your audiences.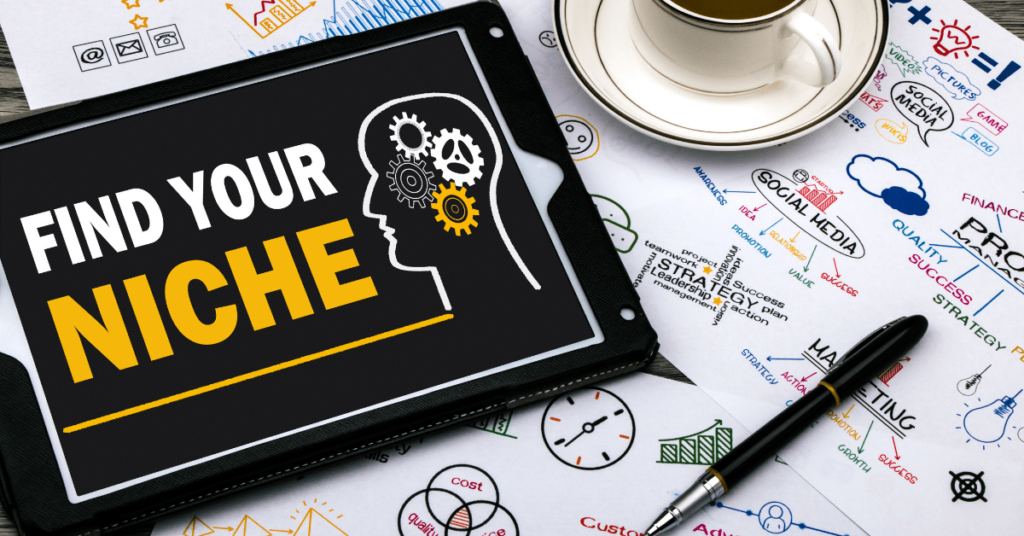 You can use various tools like social media insights or data analysis on your website data to see what your audience like. And then, build your content around that pattern to attract their interest.
Remember this, you're not paid to post. You might start blogging without any profits. But it is important to build your audience and to get an SEO ranking. By continuously working and understanding your audience, you can then promote the best products for them.
2. Find your products
There are lots of affiliate products out there as product owners are leveraging this marketing method to sell their products. But as an affiliate marketer, you need to really pick the high-quality product that your audience will need it. Only by providing real values, you will win their trust and credibility.
There are tons of affiliate marketplaces, including:
But if you visit a website for your service, you try to scroll down to the bottom of the page. Chances are you will find a link for their affiliate program at the end of the page.
Since you are selling another's products, there will be some terms and conditions by the provider that you will need to follow. Not only that, there are some legal compliance requirements to run an affiliate marketing business.
For example, since your affiliate link should have a cookie for tracking, you need to disclose the tracking and how you will use the date. Or, you will also need to disclose that you are the affiliate of the products and you are receiving commissions if they buy the service.
All these are in place to ensure the benefits and privacy of the customers are being protected. And to avoid getting scammed by low-quality products and markers who are promoting just to get money.
3. Choose your first affiliate program
After selecting the platform and niche, now it's time to choose the program that you want to promote.
To choose an affiliate program, it is important to consider the following factors:
Relevance
Look for an affiliate program that is related to your interests or expertise. This will make it easier for you to promote the products or services and provide value to your audience.
Commission structure
Consider the commission structure offered by the affiliate program. Some programs offer a percentage of each sale, while others offer a flat fee per sale or lead. Choose a program that offers a commission structure that aligns with your goals and business model.
Product or service quality
It is important to promote products or services that are of high quality. This will help you build trust with your audience and increase the likelihood of successful conversions.
Support
Look for an affiliate program that provides support for affiliates. It can be marketing materials, training resources, and prompt payment to help you get started and succeed.
Reputation
Research the company and its reputation before joining an affiliate program. Look for reviews from other affiliates and consider the company\'s overall reputation in the industry.
Finally, check with your traffic source platform compliance. Make sure your platform will allow you to promote that item.
Join Us and Learn Everything You need to launch the first affiliate marketing funnel
4. Pick your Marketing Platform & Strategy
Now, it's time to do the work. Based on the affiliate network and product selected, you need to decide the platform that you want to focus on. If you have some experience on the marketing platform, good. You have a good head start.
If you don't have any prior experience, then focus on one platform and master it. When you master it, then only you move to another one.
And for the platform or marketing strategy you want to implement, you can choose from the different methods below:
Blogs and review sites
These sites are built to share information on certain topics that are related to your niche and product. In the post, you can share also how to choose the best product among the solutions available out there. And of course, you need to be fair and try not to be biased towards your affiliate product. This is a long-term strategy where you need to provide content for your audiences.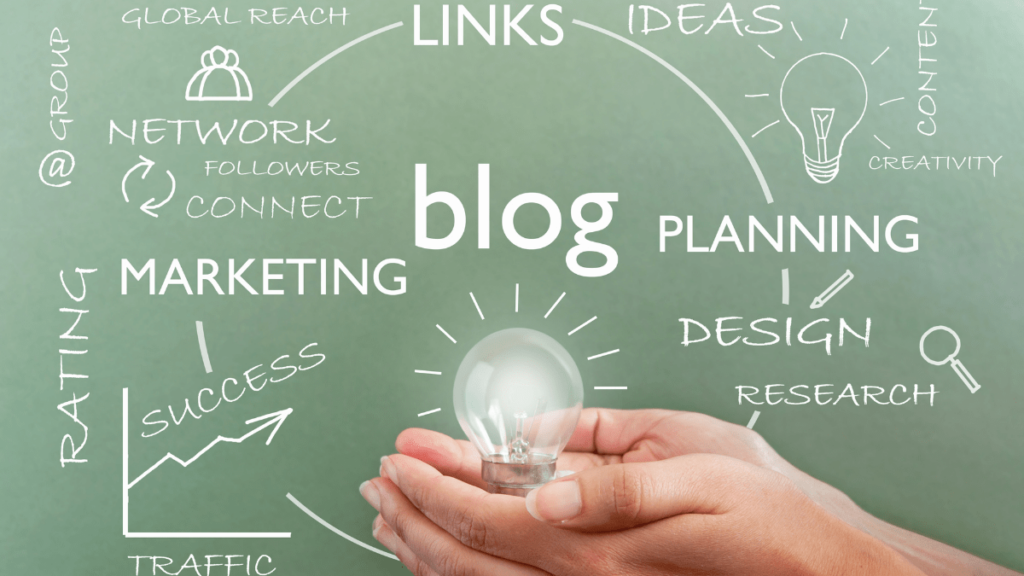 Social Media Content
This is where you create content on social media platforms or video platforms like Facebook, Instagram, YouTube, Tiktok or other platforms. Your content shall be around your niche and be able to resonate with your target customers. The goal here would be to introduce the product in your content and promote them naturally. You can create a tutorial video to teach a topic. And then, using your affiliate product as the solution.
Courses, webinars or events.
This is especially important if you are selling high-ticket affiliate products. By having your mini course or free webinar, it will be easier for you to provide huge value to your target customers and close them at the end of the webinar.
No matter which strategy you plan to implement, remember to take the one that your target customer is at and master it.
Tips for affiliate marketing success
Affiliate marketing can be a good way to increase your income by monetizing your existing websites or social media profiles. It can be a side hustle that makes you good money while working on your main business.
Hence, it is worth working on creating a successful affiliate marketing business. Your success will depend on the quality of your work. And also whether are you doing it right.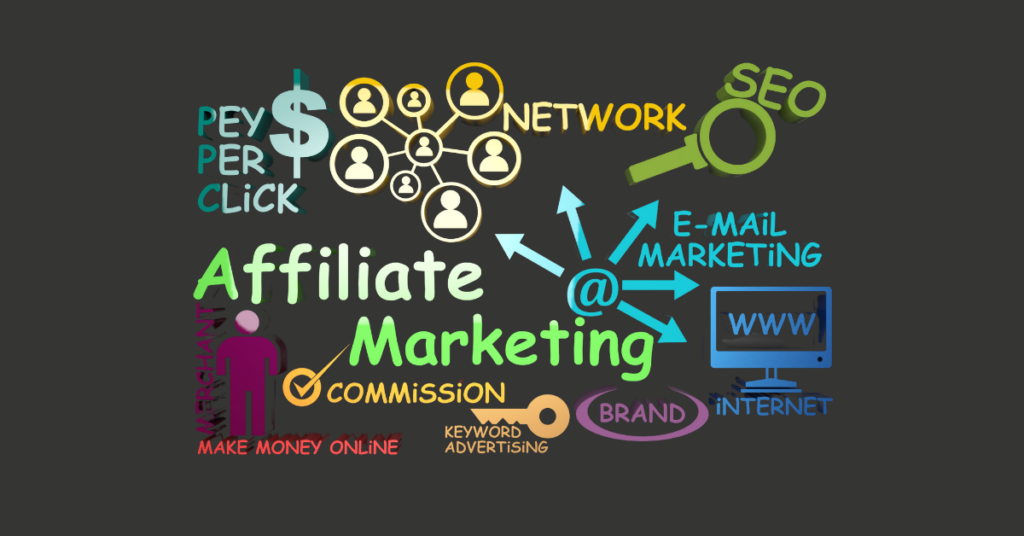 As you see, there are so many affiliate marketers out there promoting the same products to the same group of people. To stand out from your competitors, you need to have some personalized content. Something that they can relate to. You can do this by telling a story about how you were in their shoe and then, you found the solutions (your affiliate product) and finally, what's your achievement or transformation after implementing it.
It's all about them. They don't care what you achieve, they want to know how it is related to them and how they can benefit from it.
Another one is to create a unique offer around the affiliate product. This bundling offer will be the added value that you provide for them. This will push them further to buy from you as they are getting more value by paying the same price.
Below are a few ideas of how you can build a successful affiliate marketing business:
Create a product tutorial
You can have a product tutorial to show the hidden benefits of the product. This is something they can't realise by themselves. Through your product tutorial, they can see the "WHY" buy it or not. Furthermore, if your content is eventually ranked on Google Search, will get tonnes of free traffic flowing to your content.
This is very important as people are searching a lot of "how to" topics on Google. And these people are mostly ready buyers. If you are able to address their concerns and provide solutions to them, they will mostly buy from your link.
Build an email list
An email list is a list of contacts that you gathered through your lead generation sales funnel. This is the list of people that you have access to and is able to contact to build a relationship and sell products to.
An email list is one of the most important things for affiliate marketers. This is because if you are sending the traffic directly to the affiliate product sales page, you have no visibility on the visitors.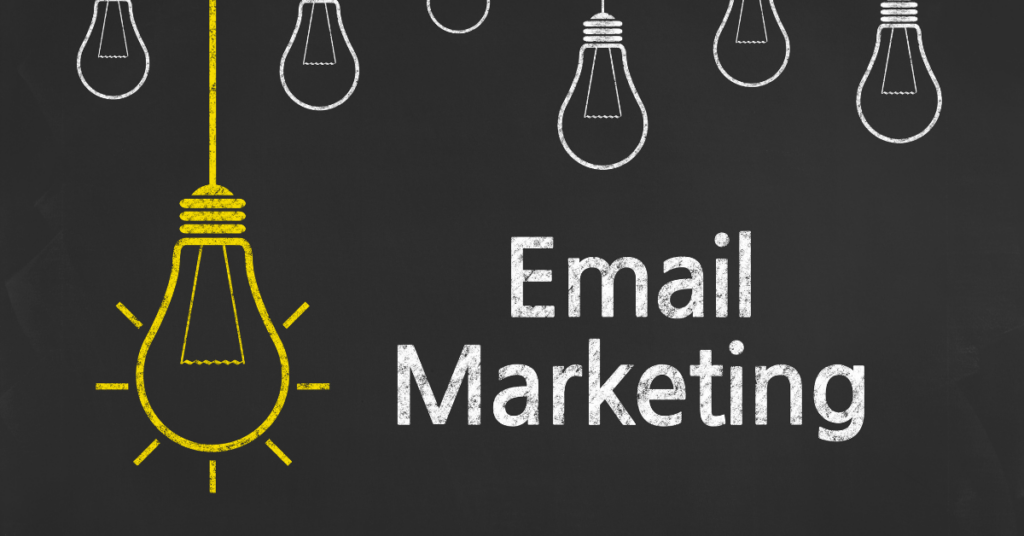 You are blind to who is visiting the product page, whether they purchase the product or not. And you don't even have the chance to follow up with them. The worst thing would be they will not and never be your customers. There is no way for you to get his contact details.
This is why building an email list is important.
To build an email list, you can build a landing page and offer them some freebies in exchange for their contact details. Your lead magnet can be a free ebook, report, cheat sheet or a done-for-you template.
Your lead magnet shall be something that is easy to implement and get instant results. This is the key to an irresistible freebie for them to claim.
Now, with your email list ready, you should first send them the welcome email sequence once they signed up. And then, nurture them with regular emails and newsletters to build relationships with them.
Join Us and Learn Everything You need to launch the first affiliate marketing funnel
Implement SEO for Your Page
If you are using a website or blog post to promote your affiliate product. You can implement SEO on your page and website to get it ranked on the search engine.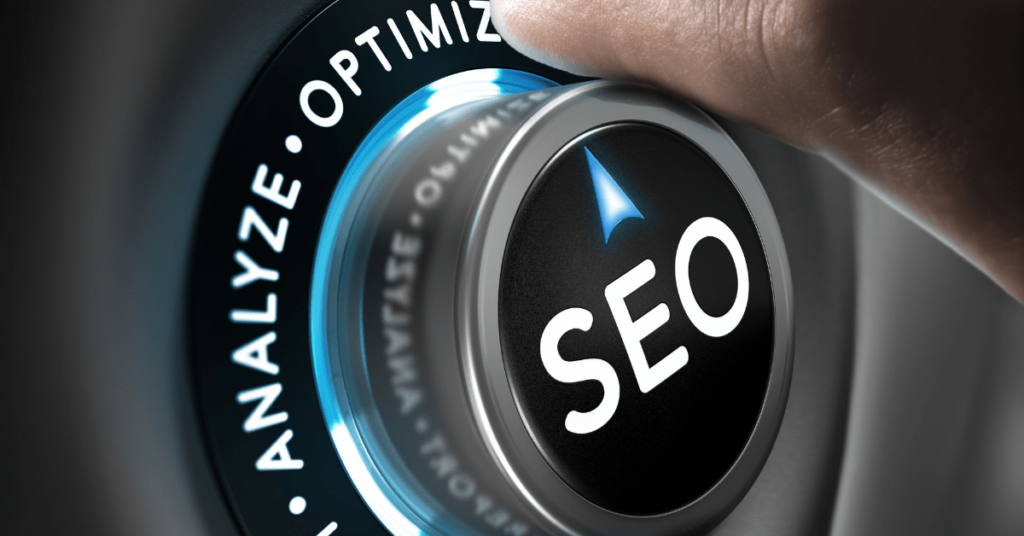 You may do this by researching relevant keywords that are low competition and high search volume. Typically, these will be long-tail keywords that fewer people are ranking for. Once you are ranked at the first page, or even the top 3, chances are you will get a good amount of traffic to your page for free.
Brainstorm a Unique Promotional Angle
Since other affiliate marketers will be promoting the same product, using the usual way may not be the most effective one. The target customers might have seen something similar. Hence, you should brainstorm a unique angle that your target customers might be able to accept.
This can be a random interview on the street about the product, or a live testing review for the product. Or even use a story that they can relate to selling.
Try offering a bonus
This is one of the most effective ways to be different and win the competition. You may promote the affiliate programs by offering bonuses to anyone who purchases the offer through your affiliate link.
The key here is to bundle with digital products.
Why?
Digital products are free to reproduce while having high perceived value.
You can offer a step-by-step guide, templates for them to start, and free training courses for them if they buy from you.
These bonuses are essential for them to start. And it does not bring an additional cost for you since you only need to create it once.
Start your affiliate marketing business today
Earning money with affiliate marketing programs can be a rewarding way to add a new revenue stream for little or no money in upfront investment.
Affiliate marketing takes time, but by putting in the hours to find the right affiliate network and dial in your strategy, you can build an affiliate system that generates passive income for years to come.
Join Us and Learn Everything You need to launch the first affiliate marketing funnel