When you're a new entrepreneur, chances are you either lack time or lack of money to start. Or sometimes even both. Unless you have huge funding to start your business, most startups take time to make a profit. Had you heard about the Shopify Dropshipping business model?
You mostly lack funds to pay employees and rent. If they need to buy an inventory of products that might stay at their warehouse without knowing how long it takes to sell, it hurts their business.
That's why dropshipping has grown in popularity among first-time entrepreneurs.
Dropshipping is a retail fulfilment method in which a store doesn't keep the products it sells in stock. Instead, when a store sells a product, it purchases the item from a third party and has it shipped directly to the customer.
The business model might seem to be easy, but to get profitable, it still takes much effort and work.
And that's why we are sharing today how to start a Shopify dropshipping business step-by-step.
If you are in the midst of starting a new dropshipping business, you will learn how to find reliable suppliers and how to market your business.
Start a free trial and enjoy 3 months of Shopify for $1/month on select plans. Sign up now
What is Shopify Dropshipping?
Dropshipping is a business model that allows entrepreneurs to sell products manufactured, warehoused, and shipped by third-party dropshippers from their own online store.
Typically, products are only charged to the business owner after a sale, meaning there's almost no risk of overstocking.
Dropshipping is a great option for first-time entrepreneurs. It frees up time that can be refocused on marketing and provides a low-risk way for small businesses to test out new product ideas (and product lines) without having to own and pay for the product upfront.
Dropshipping can be a useful way for merchants to test the waters with a new product or market without incurring the upfront costs of inventory. It can also allow merchants to offer a wider range of products without the need for a physical storefront or warehouse to store them.
However, dropshipping also has its challenges. For example, it can be difficult to maintain the quality of the product as you are relying on the supplier. Furthermore, you will need to deal with a lot of complaints and shipping time issues if your suppliers are not reliable.
Hence, it's important to thoroughly research and carefully choose your suppliers to ensure that you can provide a good customer experience. You should also be prepared to handle any issues that may arise, such as returns or customer complaints.
And as entrepreneurs, you can focus your time on marketing the products.
Start a free trial and enjoy 3 months of Shopify for $1/month on select plans. Sign up now
Prepare Your Mindset for Dropshipping Business
There are many misconceptions about dropshipping businesses. There are so many dropshipping mentors out there trying to make dropshipping so easy and then selling their course. They make dropshipping look so simple to build and succeed.
While it is simple to start a dropshipping business, it takes effort and hard work to build and succeed too. You may get some exclusive tips for those who are successful and shorten your journey, but it is very hard if you don't have your unique selling point. Or this is your first business ever.
If you are starting with the mindset that you will be rich the next day after launching the store without much investment in it, most probably you will fail.
1. Dropshipping is Just Another Ecommerce Business
There is no magic in dropshipping business. It's an e-commerce business that you need to build your customer base and serve them to grow. Dropshipping is the same as other businesses, just that you are outsourcing the supply and fulfilment process.
Although it is simple to launch, you need to treat it as a long-term business. If you are hoping to build a six-figure income with 6 weeks of work and then maintain it for 1-2 hours a day only, you will be disappointed with the result.
Entrepreneurs are having thousands of things to do every day to build a successful business. And, you need money to start and run your business. There is a basic investment required and potential profit. Unless you get to launch a viral product where no one is selling, you may get huge success in the first run. But it rarely happens.
This is why the most important thing when launching a dropshipping business is, you need to understand that you are most probably not going to get rich in the first week or first month. You need to work hard and constantly be learning and implementing to get real success.
When you are starting out a dropshipping business or any other business, you will either have money or time.
2. Investing Your Time in Your Business
When you have little startup funds, you need to invest your time to build up the business. This is especially important for first-time dropshipping entrepreneurs. By doing this, you will be able to learn different skills that are required in business building.
With this, you will
You'll learn in detail how the business operates, what are the important elements and the obstacles to avoid in growing it.
You will understand your target customers and market well, and be able to make better decisions or review the content or sales letter.
Lower the risk to lose your money starting a business that has not proven to success.
Self-growth. You will develop your entrepreneurial skill and become a better person.
3. Working Part-time for Dropshipping
For most people, it is not possible to quit their job and spend 3-6 months building and growing an online store. So, their options will be maintaining their 9-5 while building the online business as a side hustle. While it is still possible to achieve, you need to set the right expectations and progress tracking to make sure everything works.
Not only that, but self-discipline is also one of the most important elements of success. After working for long hours in your full-time job, how motivated are you in building or working for something that you don't see the result of yet?
Many don't. And this is also why most give up before reaching their goal.
This is why you need to ensure that you have the right mindset and a strong WHY to create this side business and success.
4. Working Full time for Dropshipping
While every business and entrepreneur is having a different journey, it is still possible to generate a healthy income online if you work consistently for over 6-12 months with 1-2 hours every day building your business the right way.
If you are able to concentrate to build your business full-time in the beginning, focus your efforts on marketing. The product does not matter much in the beginning. You need to build your reputation and brand name when starting out.
And then, based on the latest market trend, you can source and offer relevant products based on the market requirements.
Building an e-commerce store or dropshipping store might seem to be a lot of work. But it is definitely worth it when you can have a business that is up and running. You just need to hire someone to maintain it and after it's stable you just need to make sure to catch the latest trend.
Not only that, but you are also building another stream of income that you can rely on when anything happen. Who knows later you may be able to sell the business off and make a profit too.
5. Investing Your Money in Your Business
When you have the money, you can buy your way in instead of working your way in.
However, you need to know what you are doing to avoid losing your money.
If you want to invest in your business, make sure most of it is for marketing. You don't really need a paid theme, developers or programmers when starting out. You can do everything by yourself easily.
But to get your business out to reach more people is the key. People will rarely buy from you when they heard about you. You need to nurture them and build relationships with them to get them to buy things from you.
This is why you should focus more on marketing and your fund should be invested in marketing instead of other things. You can build the rest yourself easily.
This is also very good personal growth for you to build it up from scratch. You will know what's when wrong and how to rectify it in the future. And you will be less reliant on the third party. You don't need to do everything by yourself, but you need to know end-to-end how it works. And then, outsource those tasks that you don't want to do yourself.
Starting A Dropshipping Business on Shopify in 5 steps
Starting a dropshipping business on Shopify can be a relatively quick and easy process, as long as you have a clear plan in place.
Here are five steps you can follow to get your dropshipping business up and running on Shopify:
1. Find A Profitable Niche
First of all, you should have an idea of what niche you want to sell in. A niche market is a segment of a larger market that's differentiated by its unique needs, preferences, identity, or interests.
Dropshipping itself is a very competitive business as your dropshipping supplier will be supplying to another seller as well. It's good that you can spy on others' work, but when you are selling something widely available, people will compare it to the price only.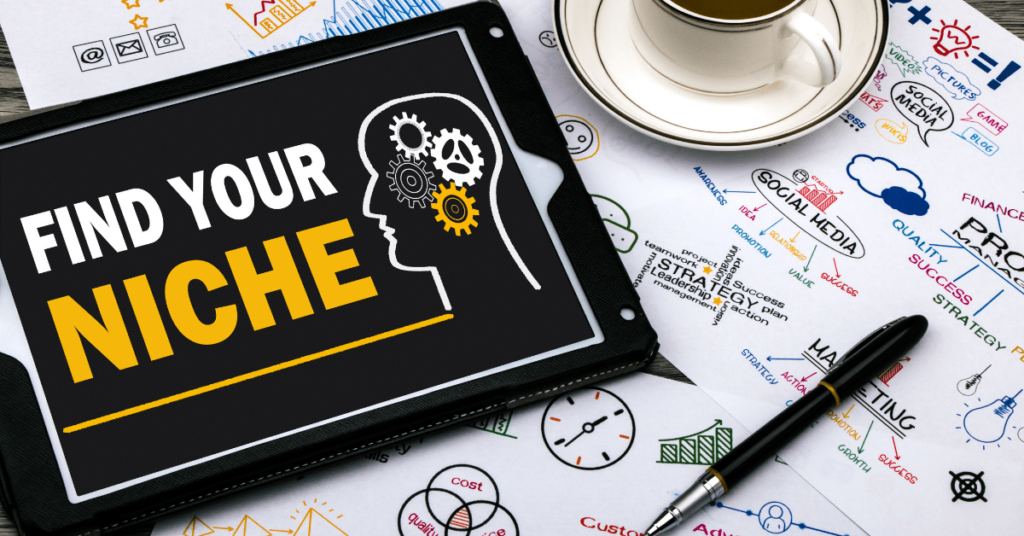 Hence, through niching, smaller businesses are able to reduce that level of competition.
For example, if you're selling supplements, you're going to have a ton of competition. But if you're selling supplements for entrepreneurs or supplements for people having a sleeping issue, the level of competitors is reduced greatly. And then, you can be at the top and dominate the market easier.
However, how you can define the audience and find a lucrative niche? If you want to find a lucrative niche, you need to validate your product idea to make sure there's an audience for it.
How To Search for a Profitable Niche
Tiktok Trending Search: TikTok had grown as one of the most famous video platforms with eCommerce functions. Many business owners are using Tiktok as their traffic source. Hence, by searching for hashtags like "TikTok make me buy this" you can get some idea of trending products.
Facebook Audience Insights: Facebook understands its users more than themselves. And, one of the most useful analytic tools is Facebook Audience Insights. Inside, you can select the niche that you are interested in and then get information on the demographics, and online activity⁠.
Google Keyword Planner: Google processes over 100,000 searches every second. Google Keyword Planner is designed to help the advertiser get better keywords for their ads. You can see which keywords are highly searched for and which are not.
Google Trends: Like its keyword planner, Google Trends shows the search trend for Google. Compared to the keyword planner, Google Trends give a more broad search based on country.
Start your free trial of Shopify—no credit card required!
2. Define your target audience
Once you had identified the niche that you want to sell, now it's time to identify who you want to sell to. Who would be interested in the item that you are going to sell? By understanding your target customers, you can know better the angle to promote your products and also where to promote them.
When defining your target customer, you can do it by asking questions like:
Who will need my product?
How my product will benefit my target audience
Why do they need my product?
What is the unique selling point that makes them purchase my product?
Where do they hang out online and how to reach them?
You don't want to skip this as it is the most important element to creating a successful business online.
Only by knowing your target customer, you will have a good idea of how to sell it well.
3. Look for Reliable Shopify Dropshipping Suppliers
There are so many suppliers out there. You need to talk to your supplier and see which of them is reliable to supply the product to your customers. And one of the beauties of dropshipping is business automation.
If you set up your dropshipping business correctly, you will just need to focus on marketing. The platform tool will handle the rest.
When someone makes a purchase, Shopify will send the order to the suppliers and they will do the fulfilment and update the shipping status.
So, when selecting the supplier or the supplier platform, make sure you can integrate it seamlessly with Shopify and automate your business.
You can find Shopify's dropshipping apps in the Shopify App Store.
Another dropshipping method is called print-on-demand. The difference here is dropshipping is normally selling a ready product, while print-on-demand is you produce the product once someone orders it. And it's normally a shirt or mug.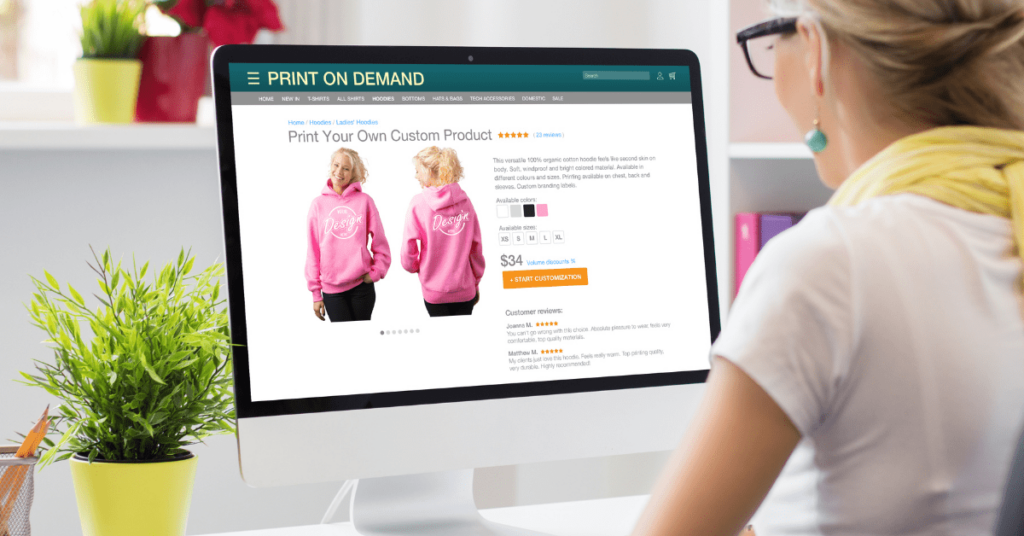 For print-on-demand, you can create your customized product while leveraging the dropshipping model. In print-on-demand or POD, you upload your T-shirt or mug or other products design to the POD supplier platform. And, when someone buys your item, the POD supplier will print the product and send it out to your customers.
To start with POD, there are a few suppliers out there like Printful, Printify and Teespring. These suppliers had been working closely with most eCommerce platforms. This includes Shopify. There are apps in Shopify App Store that integrates these POD supplier with the Shopify store.
When the order comes in, the app will send the order automatically to the supplier and they will handle the product creation and shipping for you.
4. Build your Shopify Dropshipping eCommerce store
Once you have a dropshipping supplier selected, you're ready to start building your eCommerce business.
1. Log in to your Shopify account
First of all, if you don't have a Shopify account yet, you can register one here. Then, log in to your Shopify account to start customizing your store.
Start your free trial of Shopify—no credit card required!
2. Set up your domain name
After completing the registration, you should have the basic store setup automatically. Now, it's time to choose your business name and get a domain name.
Your business name and domain name are important to let people able to identify you as a trustable store. Think about this, if you are using the generic Shopify subdomain, people will think that you are not trustable and not a serious business owner.
This is because a domain name does not cost much, but you are not willing to invest in one. Hence, getting one is a must.
Once you got the name ready, check it out at namechk to make sure the name is available across different domains and social media platforms.
Then, head to a domain provider like Godaddy or Namecheap to get a domain name. When you have it ready, then integrate it with Shopify.
3. Customize your store
To customize your Shopify store, you first pick a theme that suits your style. You can start with the free themes in the Shopify Theme Library or a premium theme from the Theme Store.
Then, you can amend the homepage and the product page by adding or removing the elements. Make sure your eCommerce store is simple and clean. Try to avoid any elements that will distract your customers. Their only goal here is to get them to buy your product.
Next, to make sure that your site is legally compliant, remember to add your privacy policy, terms of service and shipping policy.
Finally, set up your payment gateway to be ready to collect payment. You can choose from a common payment gateway like Stripe or Paypal. Or you can also use Shopify Payments. The payment gateway is by Shopify itself.
4. Import products into your Shopify Dropshipping store
Once you've set up your store, you can start importing products from your dropshipping supplier. Since you had picked the products in Step 1, you can now import them into your store.
What you need to do now is to edit the product name and the description to make it attractive. To write a nice sales copy, you can read about copywriting here.
Then, update the price to include the shipping cost, handling fees and your product cost. Make sure you have a certain margin while not too high.
Then, for the product photo, instead of the generic photos provided by the suppliers, it's best if you can change the background or even order a sample to take your own photo to stand out from your competitors.
5. Market your dropshipping store
Your store is now ready to launch. Now, after launching it, you need to market it so people will know your store and start buying from you.
The biggest benefit of dropshipping is that after your store is ready, you only focus on marketing. All the other things like order processing and shipments are automated.
You may need only a customer service rep to help sort customers' complaints.
Here are a couple of ideas for how to market your dropshipping store:
Find Your Target Customer
Social media is an exceptionally useful marketing tool for small businesses. Compared to traditional advertising which you will need huge budgeting cost, paid ads on social media platform is much cheaper to get started. You can start your ads with just $5 a day and start getting people to your site.
Audiences are segmented by variables like their interests, online behaviour, and which accounts they follow, making it easy to target the right potential customers that might be interested in your product.
And if you have no budget to start advertising, you can start organically on social media for free. Do some research on where your potential customers hang around online and join the group. Then, provide value to the members and the group owners to promote your products to the members that might be interested.
Leverage on Search Engine Optimization (SEO) campaign
Search engine optimization (SEO) is the process of using optimizing your eCommerce store or page to rank higher on the search engine result. And for Google, the right keyword and rank on the first page will give you a good amount of traffic. Hence, it is worth doing it for the long term.
But, bear in mind that SEO takes time for Google to index and rank your website. And you are constantly fighting with other competitors in your market ranking for the same keywords.
Email marketing to nurture your existing customer
Email marketing had always got the highest ROI among all digital marketing strategies. As long as you have the email list ready, an email is almost zero cost to send out. All you need to do is have a good autoresponder to manage your list and handle the automated workflow to send out a newsletter, welcome email and abandon cart recovery email.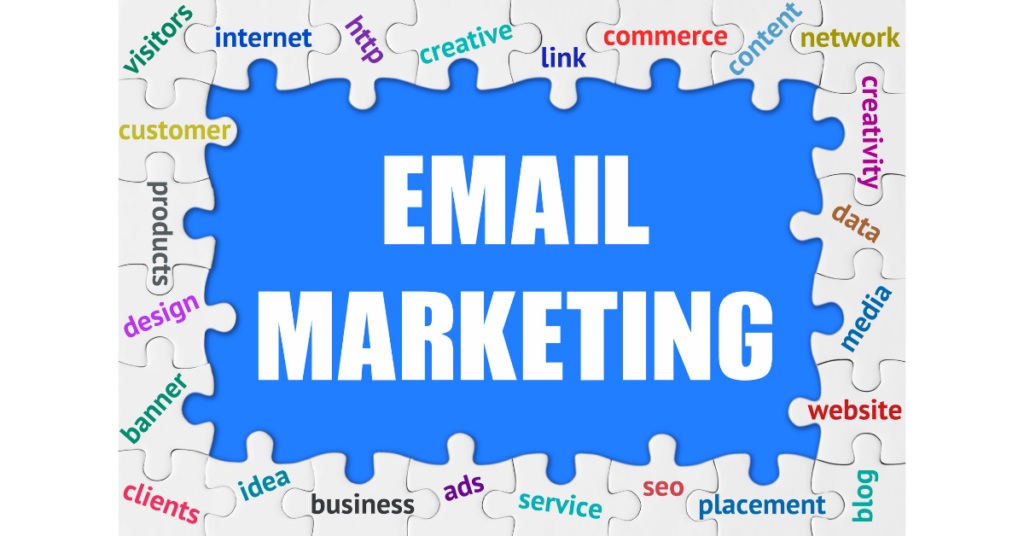 Email marketing is a good way to build relationships with your potential customers and convert them into paying customers.
Final Thought – Start a lucrative Shopify Dropshipping store today!
Dropshipping on Shopify can be a great way for new entrepreneurs to start their first business. The risk is relatively low as you don't need to buy and keep an inventory. All the products are only paid for and shipped out after someone purchased them.
If you would like to start building your first Shopify Dropshipping store today, you can start with the free trial of Shopify.