Choosing the eCommerce platform that fits your business needs is essential. Two of the biggest players in the industry are Shopify vs BigCommerce. Both are popular options – for good reasons. But which one is the best fit for you?
We'll dive deep into both platforms' merits, pricing, and features to help you make an informed decision.
In the ever-evolving world of e-commerce, staying at the forefront of technology and trends is paramount for the success of your online business. Two prominent e-commerce platforms, BigCommerce and Shopify, are poised for a head-to-head battle in the quest to provide entrepreneurs and businesses with the most effective tools to sell their products and services online.
Whether you're a seasoned online retailer looking to upgrade your platform or a budding entrepreneur taking your first steps into the world of e-commerce, the decision of choosing the right platform can be daunting.
Today, we'll take you through the key features, benefits, and drawbacks of each platform to help you make an informed decision. Whether you're drawn to the simplicity of Shopify or the scalability of BigCommerce, we'll dissect these e-commerce giants to guide you in selecting the perfect solution for your unique online business needs.
What Is BigCommerce?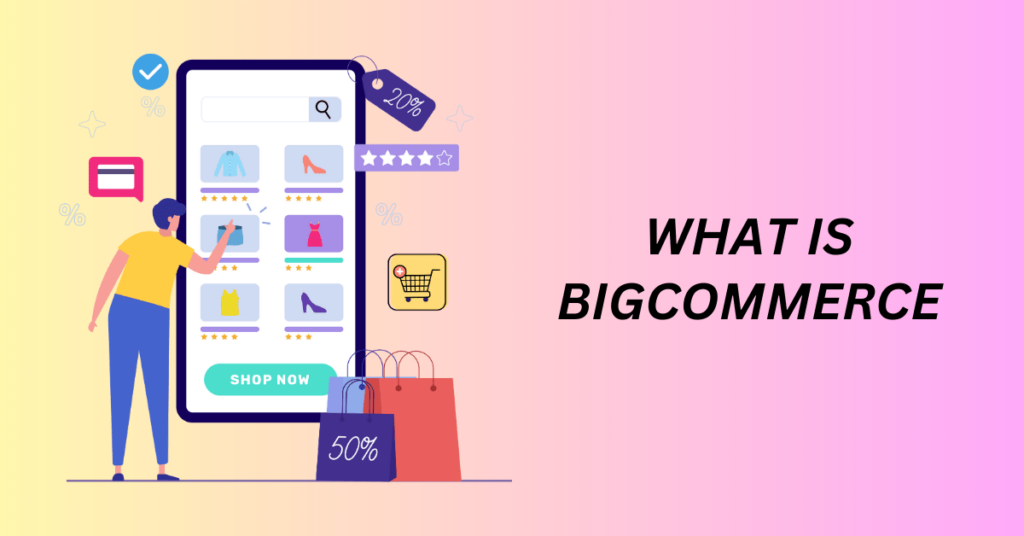 BigCommerce is a leading e-commerce platform that empowers businesses to create and manage their online stores efficiently. It provides a comprehensive suite of tools and features designed to facilitate the entire e-commerce process, from setting up an online storefront to handling inventory, payments, and marketing.
BigCommerce is renowned for its scalability, making it suitable for businesses of all sizes, from small startups to large enterprises.
One of the key advantages of BigCommerce is its flexibility. Users can customize their online stores extensively, tailoring the design and functionality to meet their specific needs. Additionally, BigCommerce offers a range of built-in marketing and SEO features, making it easier for businesses to attract and retain customers.
With robust support for various payment gateways and seamless integration with third-party apps and services, BigCommerce provides a comprehensive and user-friendly platform for businesses looking to establish a strong online presence and drive e-commerce success.
What Is Shopify?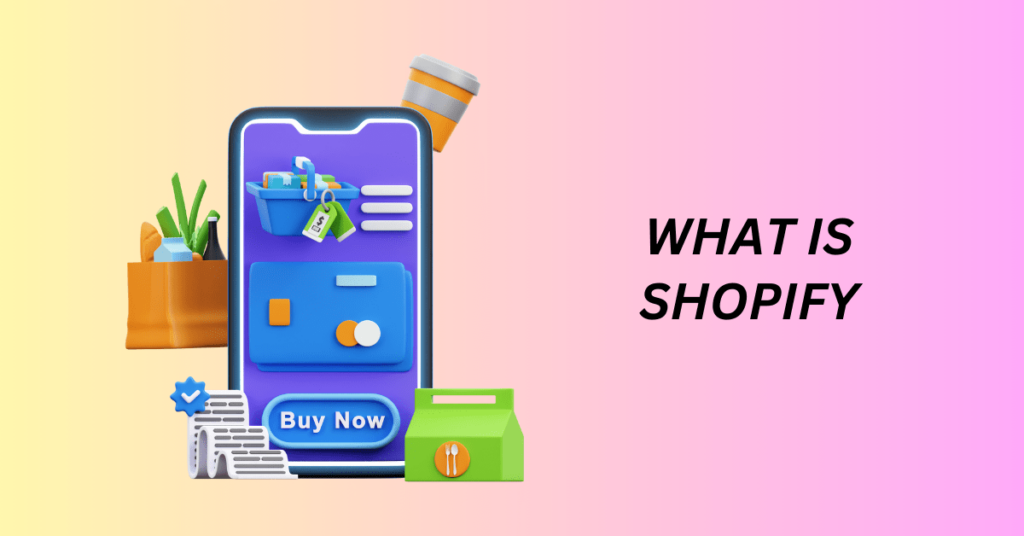 Shopify is a widely popular and user-friendly e-commerce platform that allows entrepreneurs and businesses to create and manage online stores with ease. Founded in 2006, it has grown to become one of the most prominent names in the e-commerce industry.
Shopify offers a comprehensive suite of tools for setting up, customizing, and running online businesses, making it accessible to a broad range of users, from small startups to established enterprises. One of its standout features is its flexibility, which allows users to design and personalize their online storefronts, giving them control over the visual identity and user experience of their websites.
Shopify provides a seamless and hassle-free e-commerce experience. It simplifies the complexities of managing inventory, processing payments, and handling shipping logistics. The platform also offers a wide range of customizable templates and themes, making it easy for businesses to create a professional and visually appealing online presence.
Furthermore, Shopify provides numerous integrations and apps that extend its functionality, making it a versatile choice for those seeking a robust and scalable e-commerce solution. Its emphasis on user-friendliness and its commitment to innovation have contributed to its widespread adoption by businesses looking to establish and grow their online sales channels.
At a Glance: Shopify vs BigCommerce
| | | |
| --- | --- | --- |
| Feature | Shopify | BigCommerce |
| Ease of Use | Extremely user-friendly, easy for beginners | User-friendly, with some advanced features |
| Customization Options | Offers a wide range of themes and templates for customization | Provides extensive customization options, including API access |
| Pricing | Offers multiple pricing plans, with transaction fees on lower tiers | Offers competitive pricing with no transaction fees |
| Payment Gateways | Supports numerous payment gateways, including Shopify Payments | Supports multiple payment gateways and has more built-in options |
| App Integration | Extensive app store for additional features | Robust app store with third-party integrations |
| SEO Tools | Provides basic SEO features, with room for improvement | Strong SEO capabilities and built-in tools |
| Hosting | Fully hosted platform | Provides SaaS and self-hosting options |
| Scalability | Great for small to large businesses | Ideal for mid-sized to large enterprises |
| Customer Support | Offers 24/7 customer support | Strong customer support, including phone and chat options |
| Security | Highly secure, with SSL certificates included | Emphasizes security and offers advanced features |
| Mobile Responsiveness | All themes are mobile-responsive | Mobile-friendly designs and options |
| International Sales Support | Supports multiple languages and currencies | Excellent international support, including multi-currency selling |
| In-Person Sales | Offers hardware for in-person sales (Shopify POS) | Provides in-person sales support (BigCommerce for WordPress) |
BigCommerce vs Shopify: Detailed Comparison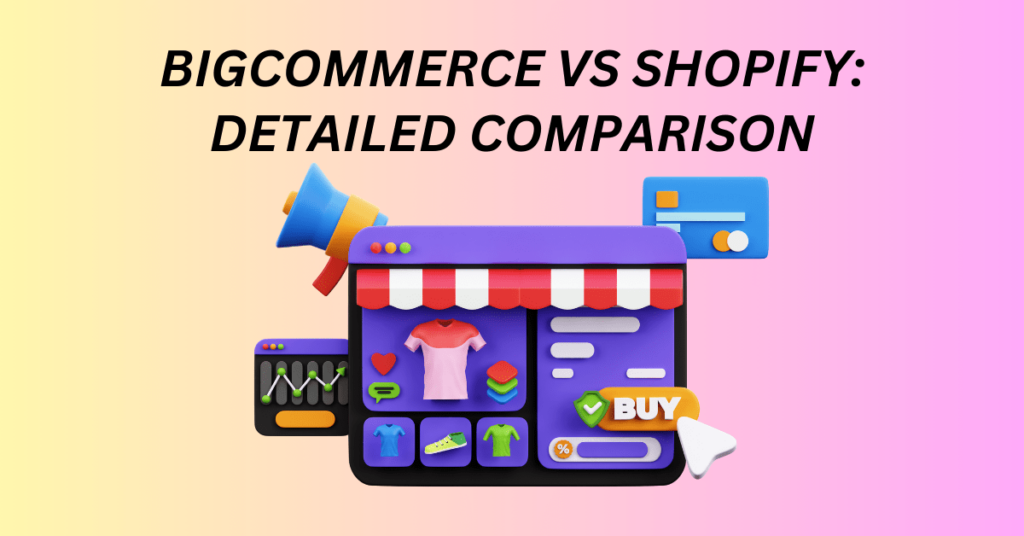 Shopify and BigCommerce are two of the heavyweights in the field. It's hard to say which is better. Both have their advantages and disadvantages. Here, we will be comparing different aspects to help you choose the most suitable platform for you.
1. Pricing – Shopify vs BigCommerce
The monthly subscription or usage fee is one of the big concerns when looking for an eCommerce store builder platform. Both Shopify and BigCommerce offer similar pricing structures.
Firstly, both BigCommerce and Shopify offer three pricing plans and discounts of up to 25% for annual payments.
For Shopify, it offers a flat-rate monthly subscription fee and transaction fees. The trial period for Shopify is slightly different it offers a 3-day free trial with another 3 months for $1 each. It's a small commitment that you need to take to show that you are serious about this. 
Don't look down at the $1 fee. It's the mindset difference where you are paying for it. When you pay, you pay attention.
Basic Shopify – $25. Online store, two staff accounts, 24/7 support, and blogging capacities. 2% transaction fees
Shopify Plan – $65. More features include professional reports, and up to five staff accounts. 1% transaction fees
Advanced Shopify – $399. 15 staff accounts, advanced report builder, and reduced costs with third-party shipping. 0.5% transaction fees
BigCommerce pricing also offers a flat-rate monthly subscription fee but no transaction fees, plus a 15-day free trial. You are automatically upgraded to the next BigCommerce pricing plan if your yearly revenue reaches a certain threshold.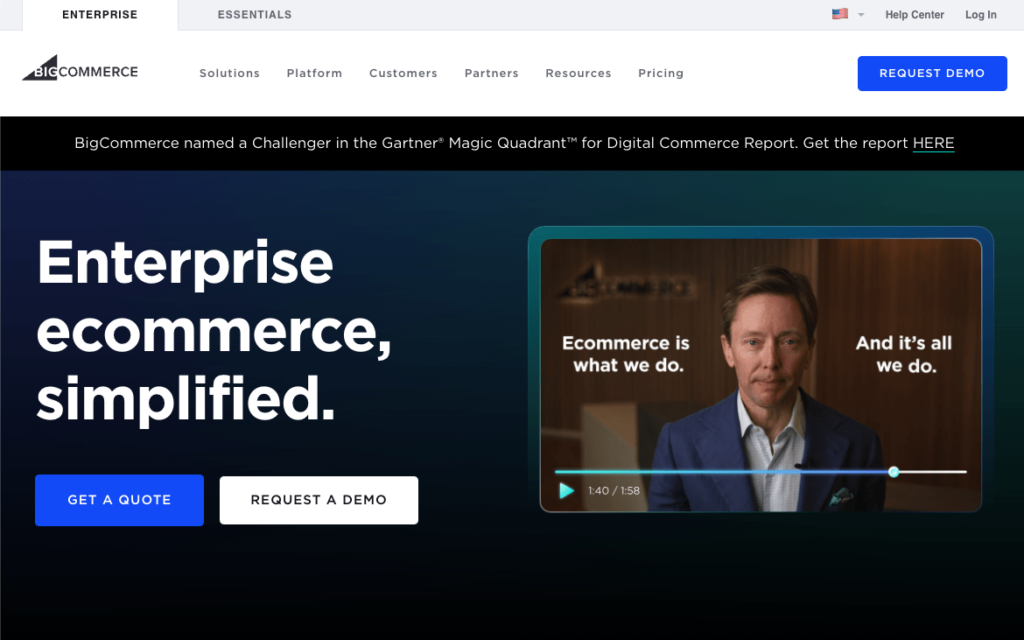 BigCommerce Standard – $39. Annual revenue threshold of $50,000, up to 3 storefronts. Unlimited staff account.
BigCommerce Plus – $105. Annual revenue threshold of $180,000, up to 5 storefronts. Unlimited staff account.
BigCommerce Pro – $399. Annual revenue threshold of $400,000, up to 8 storefronts. Unlimited staff account.
BigCommerce Enterprise – Customized solutions.
When comparing BigCommerce vs Shopify pricing, both seem equally balanced on the surface. However, that changes when you look into the transaction fees.
2. Transaction Fees – Shopify vs BigCommerce
Firstly, there is no transaction fee for BigCommerce which is a huge advantage as you won't need to increase your cost to cover the transaction fee.
However, for Shopify, there is a 0.5%-2% transaction fee depending on which plan you subscribe to. Besides, Shopify offers Shopify Payments in over 23 countries where you will not be charged the transaction fee if the purchase is processed via Shopify Payments.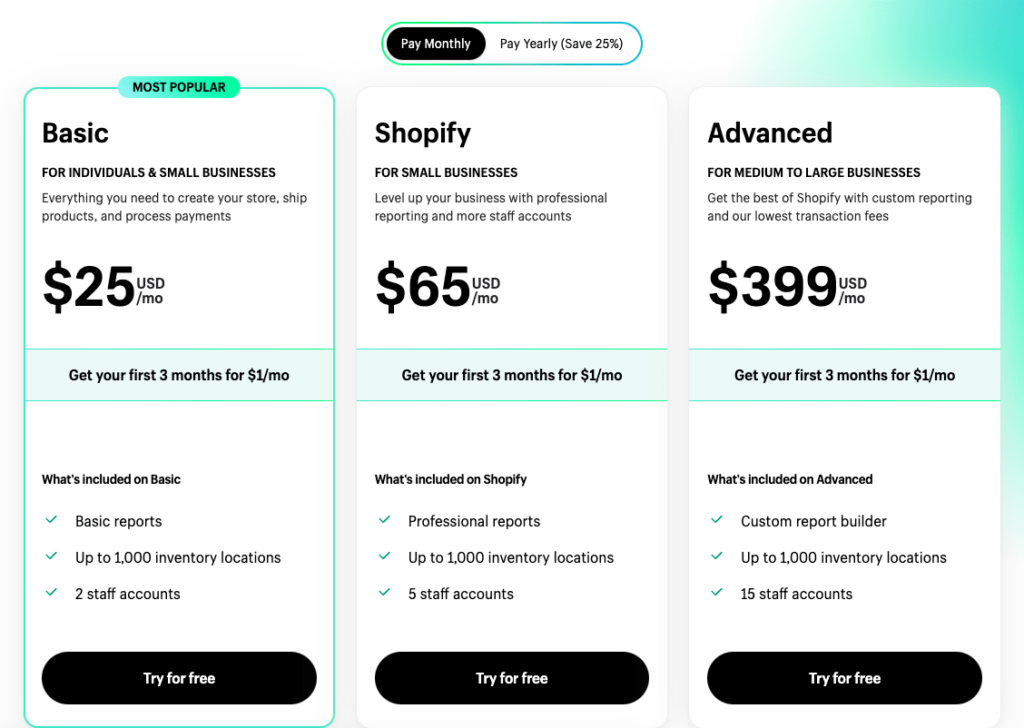 Apart from that, both platforms support different payment processors. Shopify offers over 100 integrations while BigCommerce offers over 65.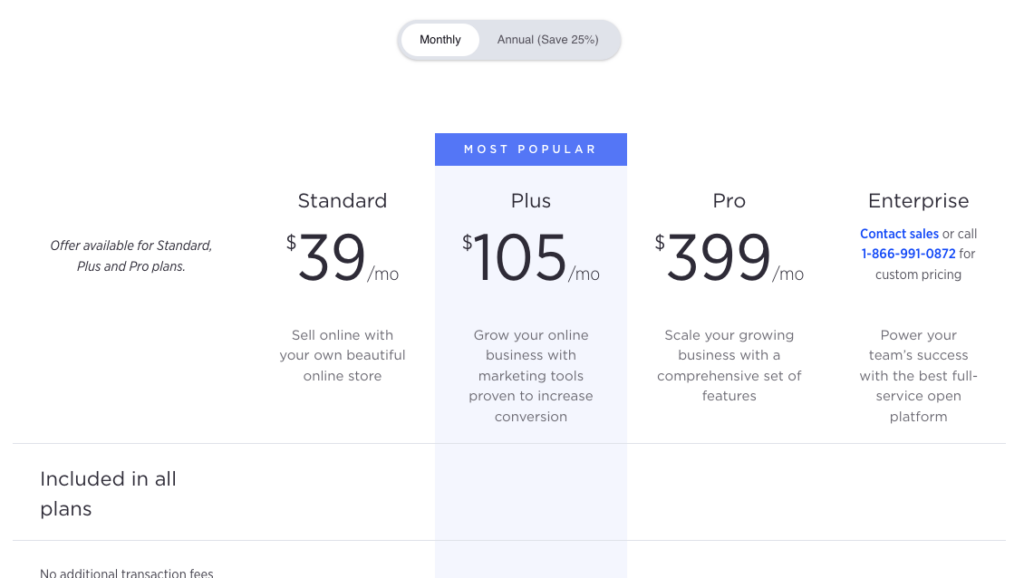 The credit card fees charged by the preferred payment processors of both sales platforms are similar. BigCommerce has a great advantage here by not charging any transaction fees, whereas Shopify charges 0.5%-2% without using their own gateway.
3. POS Solutions – Shopify vs BigCommerce
Both Shopify and BigCommerce offer POS functions. This includes device support for barcode scanners, label printers, and apps for payment processing.
POS is useful if you are operating in a physical place. POS is available for every Shopify seller but with basic functionality only.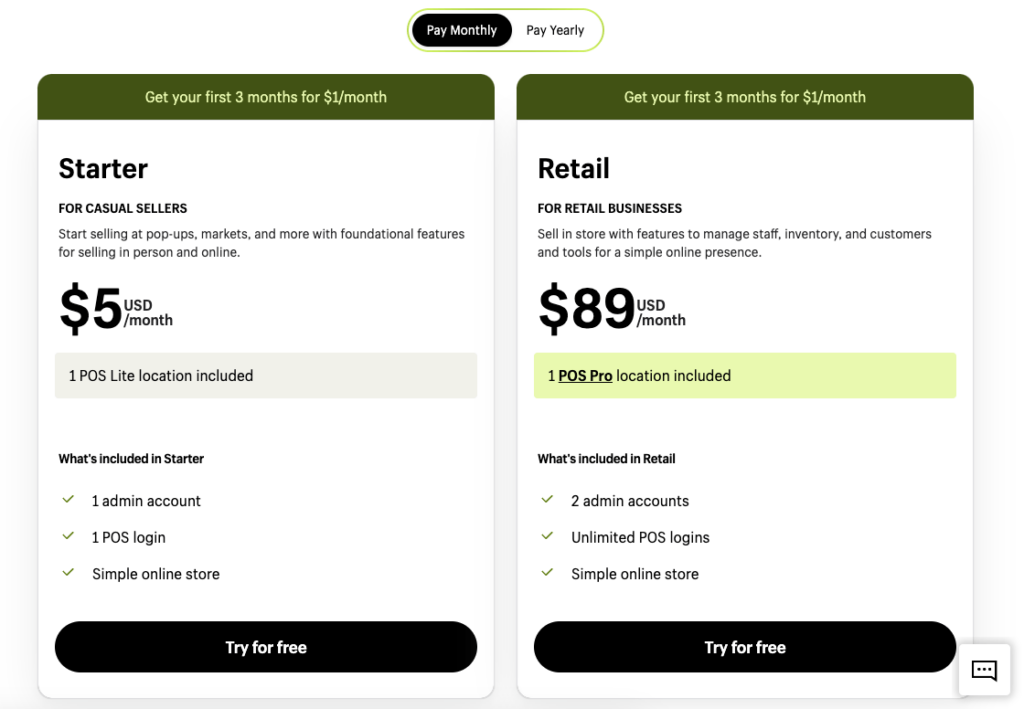 You can add multiple locations, print receipts, staff or collect in-store with Shopify POS Pro upgrades. And of course, this upgrade will cost an additional $89 per month on top of your Shopify subscription fee.
BigCommerce on the other hand, requires a third-party app integration to provide the POS function. There are over 30 POS solutions available in the BigCommerce app store. This includes Connect POS, Point of Sale by Webkul, Square POS, and Shopkeep.
One of the best POS apps for BigCommerce is Connect POS. Connect POS costs $49 per month with similar functions to Shopify POS Pro, with an additional feature of split or partial payments, tracking orders, and fulfilment management.
Shopify Basic POS is integrated with Shopify Payments and may be sufficient for small businesses. However, if Shopify Payments doesn't work at your store location and you need extended functionalities, BigCommerce with Connect POS might be a better choice.
4. Ease of Use – Shopify vs BigCommerce
Like most eCommerce store builder platforms, both platforms are optimized for ease of use even for beginners without any experience.
Both platforms offer nice dashboards and website builder that anyone can start using and build their eCommerce store in no time.
Shopify offers templates by sections to build an eCommerce store. You don't need to choose the elements one by one. But instead, you can just choose from the standard sections layout to build your eCommerce store. In fact, you can build a fully functional eCommerce store from scratch without any technical skill in just 30 minutes.
Shopify has simplified inventory management and configuring payment processors accessible. This is a big advantage for Shopify.
BigCommerce on the other hand, is aimed at entrepreneurs with some web-building experience. You will need more technical skill to build a BigCommerce online store than Shopify which makes it harder and takes longer time and effort to build one.
Overall, Shopify is easier to use, making it suitable for anyone with or without experience to start their eCommerce store in no time. 
5. Themes and Design Options – Shopify vs BigCommerce
Themes are useful templates for you to start building your website. It's always hard if you need to start building something from scratch. Hence, these platforms offer themes or templates to help you get started.
These themes are being designed, tested and proven to be working. The platforms have done several rounds of optimization to come up with the best themes for their users.
Both Shopify and BigCommerce offer a wide range of mobile-responsive themes, both free and paid. While it is absolutely fine for you to start with a free theme, you can upgrade to a paid theme for $150-$400.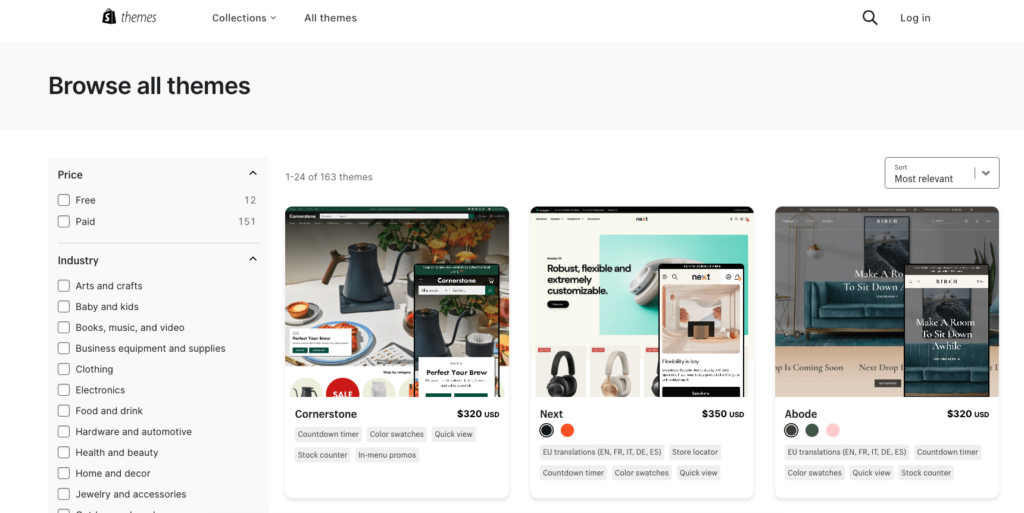 In terms of designing and customizing your store, both Shopify and BigCommerce offer a drag-and-drop website builder where you can add elements to your store and rearrange it easily.
For Shopify, even for the free theme, it offers different themes for different store requirements like a single product store, fashion store, and others. However, for BigCommerce, the themes are very similar to each other. Most are similar designs with different colour schemes.
There are more design functionalities for BigCommerce, but it is suitable for someone with some technical experience to work with.
6. eCommerce Features – Shopify vs BigCommerce
As professional eCommerce platforms, both Shopify and BigCommerce offer essential eCommerce features for all plans. This includes
Shipping tools. – Calculate and change shipping rates based on weight or order value, print shipping labels, and set shipping locations.
SSL certificate. – An SSL certificate validates your store as a safe website to purchase from and establish secure connections. This is crucial as you are handling customer information and payment transactions. You need to ensure the connection is secured. 
Multichannel selling. – You can sell your products on different sales channels like Facebook, Instagram, or Etsy.
Inventory management. – Track inventory, analyze order trends, and manage stock.
Both platforms have a different approach to providing eCommerce functions. For example, Shopify offers a basic store that is optimized for lightweight and fast loading. However, you will need to install more apps to enable some features on it.
BigCommerce on the other hand, has a range of sales features built into the platform. Hence, the app store is limited.
7. Marketing Tools – Shopify vs BigCommerce
Marketing is important to increase visibility for your eCommerce store. As you are not selling on a marketplace, you will need to get the traffic to your store on your own.
Shopify has a range of essential features to support your marketing strategy. This includes SEO, content marketing, and email marketing campaigns.
BigCommerce on the other hand, has more built-in marketing features than Shopify. Every plan offers discount codes, reporting tools, and one-click integration with Google Shopping. The Advanced plan also offers segmentation tools to personalize the customer experience and automated abandoned cart emails.
8. SEO – Shopify vs BigCommerce
SEO is one of the most effective strategies to increase sales. When someone is searching for something on the search engine, they are interested in buying the product. They are either looking for a store to buy or looking for a review for the best options. 
This is why, both BigCommerce and Shopify provide extensive SEO features and apps that allow you to optimize your eCommerce store for better SEO.
Both offer automatic sitemaps, customizable metadata, URLs, and title tags to improve your store's SEO quality. Besides, you are able to have basic blogging functions to implement your content marketing strategy on your eCommerce store.
Just that you are not able to add other features like galleries, post sharing, buttons, and comments in the original functions. You will need to install different apps for this.
9. Apps – Shopify vs BigCommerce
Apps are a crucial way to expand the functionality of both platforms. As the eCommerce platform doesn't want to put a heavy lead on all stores as not everyone requires all the features. The app is created to add different features to suit the needs of different stores.
In terms of app support,
There are both free and paid apps available for both Shopify and BigCommerce stores. Some offer one-time payment and some are based on a monthly recurring subscription fee.
Depending on the structure, BigCommerce includes most of the features by default and Shopify provides an option to install as required. So, while it gives the flexibility to install the required functionality on Shopify, it can be costly if you install too much of it.
10. Analytics
With an eCommerce store, you can track different data for your store visit rate, conversion rate, best-selling product, customer behaviour and others. By having accurate analytics, you can change your marketing strategy to grow your eCommerce store.
BigCommerce and Shopify platforms offer a range of analytical tools. This includes the ability to analyze sales data on individual products, sales channels, currencies, discounts, returns, and the average revenue per order. You can also track marketing performance data.
Shopify Plus and Advanced plans offer customized reporting, while BigCommerce offers a paid eCommerce insights report. This extra data focuses on shopping carts, products, and customers.
It will be useful if you want to grow your business to another level and the monthly subscription fee will also be worth it.
11. Customer Support
Customer experience is the most important for your online store. As your store is open 24/7, you don't want your store to have issues and can't solve them immediately.
With both Shopify and BigCommerce, you will have access to 24/7 support via phone and live chat. Besides, you also have access to the help centre, community forum, email support and video tutorials to help you solve your issue immediately. 
Final Thoughts: BigCommerce vs Shopify
Both BigCommerce and Shopify offer a wealth of features, tools, and resources to help you succeed in the online marketplace, and your choice ultimately depends on your specific business requirements and goals.
Shopify, with its user-friendly interface and extensive app ecosystem, caters to those who seek a streamlined and easy-to-manage online store. It's an excellent choice for startups and small businesses looking for a quick and straightforward way to get their products in front of customers.
On the other hand, BigCommerce stands tall as a robust and highly scalable platform, ideal for larger businesses and those with ambitious growth plans. Its advanced features and customizability make it a powerhouse for enterprises and fast-expanding online stores.
As you consider the right platform for your business, remember to assess your needs, budget, technical proficiency, and future aspirations. Our comparison has illuminated the strengths and weaknesses of both BigCommerce and Shopify. Your choice should align with your long-term vision and immediate requirements.