Shopify Print-on-demand is one of the famous ways to start your own fashion brand online. Today, we will be comparing 2 big print-on-demand service providers, Printful vs Teespring. We will see which one comes out on top as having the best features for your online business.
As e-commerce is becoming more popular in recent years, more and more consumers embrace digital shopping. And drop shipping is becoming a method for starting a business at a lower cost. With drop shipping, the seller doesn't need to keep any inventory in stock. Instead, only after your customer makes a purchase, you will send the order and shipping details to your supplier. And, they will be handling the fulfilment.
What is Print On Demand?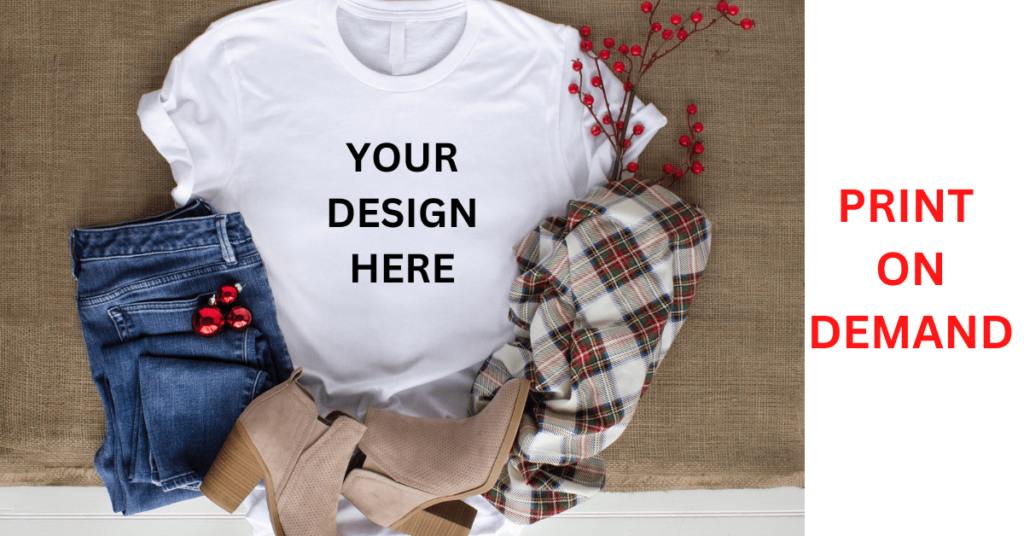 Print-on-demand (POD) is another way of drop shipping. Traditionally, dropshipping means buying a physical product and selling it for profit. Those are the ready product that you buy from the manufacturer or wholesaler. But with POD, a seller can create an accessory or piece of clothing – like a coffee mug, tote bag, beach blanket, custom t-shirt, etc. – with their own customized design and branding.
As a seller, you only focus on 2 things. Product design and marketing, which you can outsource both easily if you are not good at it.
With POD, after deciding on the product to sell, uploading the design, and some descriptions, pricing, and shipping method, you are good to go. In some cases, even creating the design can be done by the provider for you.
A POD service takes care of material sourcing, manufacturing, printing, and fulfilment so you can focus on building your business without having to invest in the inventory first.
Both Printful and Teespring are popular options, and we are going to compare both today.
An Overview of Printful vs Teespring App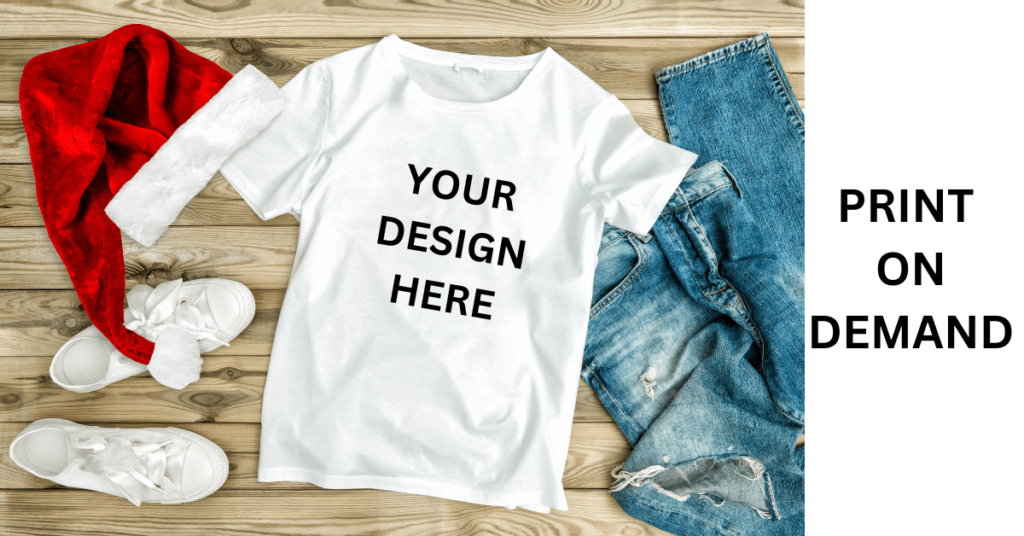 With both Printful and Teespring, everything is handled for you. From printing, and fulfilment, to shipping. Once you come up with a design, upload it to their platform and they'll help to create your products and set your options. From here, they'll handle everything for you. You just need to send them the order and shipping details.
One thing good is both companies are handling the manufacturing process in-house. Therefore, the quality of the product can be guaranteed. This is different from some other POD companies where they act as a middleman and the manufacturing is outsourced.
With both Printful and Teespring, you don't pay a monthly fee for using them. Instead, you only pay for the products you sold.
The Main Differences Between Printful vs Teespring
The main differences between Printful vs Teespring are:
Printful has a vast product catalogue with means more product options for you to sell, whereas Teespring has lesser product options to choose from.
Both platforms let you order samples for your product. But, Printful takes a step further by offering a special price for samples ordered every month.
For selling your product, you can leverage on Teespring eCommerce platform with a built-in audience or sell it at your own eCommerce store. Printful will be integrated with your own store. For this, we will suggest using Shopify print-on-demand. You can build your own store easily in just under 30 mins.
Printful vs Teespring: Features Review
Product Catalog
There is no harm in having more options in the platform you use. At least, you have more options when you want to test out the different products or offer as upsell offers. More importantly, if the service provider does not offer the product you want to sell, you should straight away go for another service provided.
But then, do your research on the service provider and make sure it suits your business.
Printful Products Catalog
Printful offers a huge range of products that you can sell. It includes:
Apparel for men, women, and children, plus flip flops
Aprons
Bags (backpacks, laptop cases, tote bags, etc.)
Beach towels
Bean bags
Hats in several styles (baseball caps, beanies, visors, etc.)
Jewellery (bracelets, earrings, and necklaces)
Mugs
Phone cases
Stickers
Pillows and pillowcases
Wall art (canvas prints and posters)
Printful either uses direct-to-garment (DTG) printing or embroidery, though DTG is their standard method and the one used on most products.
Teespring's Catalog
Teespring has a number of products to choose from, including:
Apparel (hoodies, leggings, socks, tees, etc.)
Beach towels
Canvas prints
Flags
Mugs
Phone cases
Pillows
Posters
Tote bags
Teespring uses either DTG printing or screen printing.
The Winner
Printful definitely beats Teespring in this category. Not only do you have more options to choose from, but they have also professionals to help you finalize your design.
Printful vs Teespring: Product Pricing
When it comes to POD pricing, this is the most important as it will be your product cost price. For POD, the service provider will provide a base price for the product. And from there you need to calculate your selling price, which considers all your business operation costs such as eCommerce platform cost, marketing cost, shipping cost and others.
Printful's Product Pricing
The number of colours used in a design won't impact pricing, and you don't have to sell a minimum number of products to use Printful.
Moreover, Printful offers a profit calculator, which helps to calculate the sales of your ideal products. This enables you to determine the profit level instantly.
From there, it'll show you the different options for that product type and what you'd have to price them at to make your desired profit.
Teespring's Product Pricing
When you create a product, Teespring will recommend a final price – however, you can adjust the price to whatever you want if you want to increase your earnings. For this, it will recommend based on market trends, but you can always price your own products based on your market.
The number of colours used in your design won't affect pricing, just like with Printful. However, a double-sided design can increase the base price of a product. You may also get a discount based on the number of items sold during the previous month.
The Winner
When you put product prices for common items head-to-head, they're about the same.
Here I will make it a tie for both platforms.
Printful vs Teespring: Samples
Before you offer a product to customers via your store, you'll want to get a sample of the product to see how it looks in person – especially if this is your first time working with a POD company. You also should get it for content creation. Instagram and TikTok work extremely well for POD products as these are visual-based products.
Printful's Samples
When you order a sample from Printful, you'll get the item for 20% off the list price. Plus, when you order a sample, you'll get two products, not just one. There's a limit of one sample order per month, though, which can be tricky if you want to test products more often.
Teespring's Samples
Teespring does not offer discounts for samples. You will need to pay the regular price for it.
The Winner
Clearly, Printful comes out on top in this category.
Printful vs Teespring: Sales Platform
Now that your product is ready, you need a place to sell it. While some POD providers offer eCommerce platforms to sell your product. For me, I always recommend building either a sales funnel or Shopify Print-On-Demand Store.
Printful's Store Options
If you currently have an online shop, you can integrate it with Printful using one of many popular eCommerce platforms, like Amazon, the Shopify app (via the Shopify App Store), or the WooCommerce app – there are around 20 or so to choose from.
When you integrate Printful with an existing shop, your products will auto-sync so they're present in your online shop without you having to add them manually.
If you don't have an online shop, though, you can sell on Printful itself.
Teespring's Online Store Options
Teespring has a built-in marketplace where you'll sell your products. Within your Teespring store, you have a lot of control:
Create a custom online storefront with a banner
Set certain products as private
Set a selling end date on a product
Use marketing tools, including cross-selling and retargeting campaigns
View product analytics and connect Facebook Pixel or Google Analytics
Moreover, you can create multiple storefronts with Teespring in case you want to promote different brands and branding options, product types, or themes separately.
Not only that, if you are selling on other platforms like Instagram or YouTube, you can integrate directly with Teespring. You can connect Teespring to YouTube to have your products displayed under videos or during live streams. The same goes for the Instagram shop.
The Winner
I would give Teespring a win in this round for its flexibility in advanced marketing options that are especially helpful for video content creators, and they're able to offer those marketing options because you're selling directly from their platform.
Printful vs Teespring: Shipping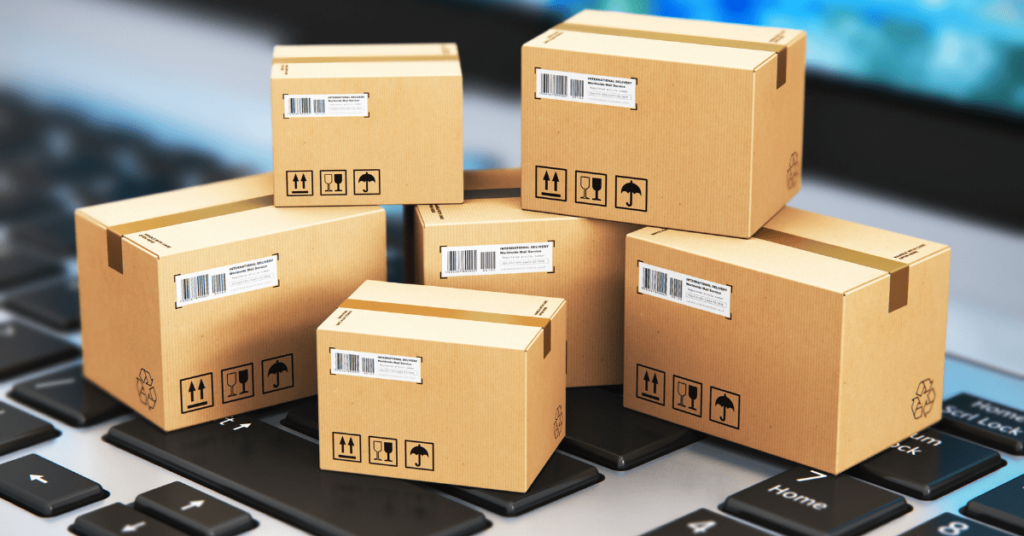 This is the most important part as customers expect to get their product as soon as they've paid for it. And you have less control over this part as the fulfilment is done by the POD service provider. Hence, you need to make sure their shipping rates are low and delivery time is short.
Shipping with Printful
Printful takes up to seven days to print and package your items. After that, shipping can take up to eight days if it's going to the U.S. or Europe and up to 20 days if it's going to another international location.
Rates depend on the item you're shipping and where it's going. To get an idea, though, shipping one t-shirt within the U.S. costs $3.99, and you'll pay $1.25 for each additional item shipped. Shipping in Europe costs $4.39 and $1.09, respectively.
Shipping with Teespring
With Teespring, rates and delivery times will vary based on the product and destination.
For example, shipping apparel within the U.S. is $5.99 for standard shipping and $19.99 for rush shipping. In the U.S., items sent with standard shipping will arrive within 12 business days, while items sent with rush shipping will arrive within five business days. There's also a super rush shipping option for $29.99 – however, it's unclear what the super rush delivery time frame is. If additional items are added to the cost, shipping rates for those items may be lower.
The Winner
I would give a tie as it is a trade-off for the fees and time. Printful has slightly lower prices but a longer shipping time while Teespring charges a bit more but gets your products delivered quicker.
Ultimately, since shipping rates and times are so close, this shouldn't be your deciding factor when choosing between the two services. You might want to order one sample yourself to experience the shipping time.
Printful vs Teespring: Getting Paid
Now, it's business. Your cash flow is the most important. You make sales, and now when can you get the money? Unless you are selling on Printful and Teespring platform itself, else this will not be the main concern. Your customer will pay you first before you make an order to the POD service provider.
Getting Paid by Printful
It's not clear how sellers get paid by Printful, but since most users will be integrating Printful with their own eCommerce shop, payments are likely handled over there (like on Shopify, for example).
Getting Paid by Teespring
When you request a payout, you can get paid within 48 hours from Payoneer or PayPal. You can also opt to receive a check, but it'll take longer.
The Winner
Teespring is the winner here because of its straightforward method for paying users and for getting them paid within as little as 24 hours in some cases.
Printful vs Teespring: Customer Service
While both of these services are quite user-friendly, you still want to be able to get help if something goes wrong – otherwise, your sales could suffer.
Printful's Customer Service
Printful's customer service team is available via chat, contact form, email, or phone. They also have helpful information on their blog and in their FAQ section. You can also connect with other Printful users in the brand's communities on Facebook, Instagram, and YouTube – the admin team may have a presence there, too.
Teespring's Customer Service
The Teespring training centre has all sorts of strategies for running a successful shop, including a quick start guide for first-time users. Then, the FAQ section helps you find answers to common questions and troubleshoot on your own. If you need to speak with a customer service agent directly, you can chat with them during regular business hours or you can send them a message.
The Winner
Teespring's training centre is invaluable to budding sellers, which is why we've chosen it as the winner in this category.
How To Start a Print-On-Demand Business on Etsy
Now I think you already know which supplier is suitable for you. And what product you should focus on. It's time to get started with the easiest way. One of the easiest ways to set up your print-on-demand store is to use the Etsy marketplace. There is plenty of traffic on the platform, and your cost is relatively low as you only need to pay for the listing fees and the commissions after the product is sold.
Starting a print-on-demand business on Etsy involves the following steps:
Set up an Etsy account: Go to www.etsy.com and click "register" to create an account. You'll need to provide your email address, name, and password.
Choose a niche: Consider what types of products you want to sell and what design styles you'll use. Research your market to identify any gaps or areas for improvement.
Create your products: Use a print-on-demand service, such as Printful, Teesping or Printify, to create and fulfil your products. These companies provide a range of customizable products, such as t-shirts, mugs, and stickers, that you can design and sell on your Etsy store.
Set up your Etsy shop: Click on the "Sell on Etsy" button and follow the prompts to set up your shop. You'll need to provide information about your business, such as your shop name and location, and choose a billing method.
Add your products: Use the "Add a Listing" button to create a new product listing for each item you want to sell. You'll need to provide a product title, description, and photos, as well as set the price and quantity available.
Promote your shop: Use social media, email marketing, and other tactics to promote your shop and attract customers. Consider running promotions or offering discounts to encourage sales.
Tips To Get Success in Print-On-Demand Business
And to help you get started and succeed, here are five tips for you.
Research your market
Researching your market is an important step in starting a successful print-on-demand business on Etsy or any other platform. Here are some steps you can follow to research your market:
Identify your target audience: Who do you want to sell your products to? What age group, gender, and location are they in? This will help you narrow down your market and focus on creating designs that appeal to your target audience.
Research competitors: Look at other Etsy sellers who offer print-on-demand products similar to what you want to offer. What designs are they offering? What are their prices? How are they marketing their products? This will give you an idea of what is already available in the market and help you identify areas where you can differentiate your products.
Analyze demand: Use Etsy's search function to see how many people are searching for products similar to what you want to offer. You can also use Google Trends to see if there is a demand for your product over time.
Validate your ideas: Once you have an idea of what products you want to offer, it's a good idea to validate them with potential customers before investing time and resources into creating them. You can do this by creating a survey or running a social media poll to gauge interest in your products.
Set your pricing: Look at the prices of similar products on Etsy and determine how much you will need to charge to cover your costs and make a profit. Keep in mind that on Etsy, the recommended markup for handmade or unique items is 100-200%.
Use high-quality product photos
Using high-quality product photos can help showcase your print-on-demand products on Etsy and make them more appealing to potential customers. Here are some tips for using high-quality product photos on Etsy:
Use a good camera: High-quality photos start with a good camera. If you don't have a professional-grade camera, consider using a smartphone with a high-quality camera.
Use natural light: Natural light can help bring out the colours and details in your products. If possible, take your photos near a window or outdoors to take advantage of natural light.
Use a white or neutral background: A white or neutral background can help your products stand out and make them look more professional.
Edit your photos: Use photo editing software to improve the colour, contrast, and sharpness of your photos.
Show different angles: Show different angles of your product to give potential customers a better idea of what it looks like.
Use multiple photos: Use multiple photos to showcase different features of your product.
By following these tips, you can create high-quality product photos that will showcase your print-on-demand products on Etsy and help them stand out to potential customers. You may also create mockups for your product if you don't have the samples on hand.
Offer a range of products
Consider offering a variety of products, such as t-shirts, mugs, and stickers. This can help you appeal to a wider audience and increase the chances of making a sale. However, the products shall be related to your store theme and niche so that you can get them to buy multiple products together.
Not only that, but by building a niche store, it will be easier for you to dominate the niche instead of trying to sell everything and compete with everyone.
Use relevant keywords
Using relevant keywords is an important part of optimizing your listings on Etsy and helping potential customers find your products. Here are some tips for using relevant keywords for your print-on-demand products on Etsy:
Identify your target audience: Who do you want to sell your products to? What are they interested in? This will help you identify the keywords that are most relevant to your target audience.
Research popular keywords: Use Etsy's search function to see what keywords people are using to search for products similar to yours. You can also use keyword research tools like Google's Keyword Planner to see what keywords are popular in your industry.
Use long-tail keywords: Long-tail keywords are more specific phrases that are less competitive than shorter, more general keywords. For example, instead of using the keyword "t-shirt", you might use the long-tail keyword "women's graphic t-shirt".
Use your product titles and tags wisely: Use your product titles and tags to include relevant keywords that describe your products. Be sure to use a mix of general and specific keywords, and avoid stuffing your titles and tags with too many keywords.
Use relevant tags: Etsy allows you to use tags to describe your products. Be sure to use tags that are relevant to your products and include a mix of general and specific keywords.
Engage with your customers
Respond to customer inquiries and reviews promptly, and consider offering excellent customer service to encourage repeat business and positive reviews.
Final Thoughts: Printful vs Teespring
Print On Demand is a good way to start your fashion brand or test your designs without having the required to buy a huge inventory. While both POD service providers are good, personally I used both platforms. And focuses more on Printful.
This is due to my main business model will be Shopify Print on Demand, where I will have a sales funnel in the front end and a Shopify store to convert further. The sales funnel is to guide my audience from different traffic sources and persuade them to buy more products. Then, the Shopify store will be a place to have my catalogues of products for them to buy more.
Start building your first funnel with us. With full guidance and also free Funnel Building Secrets training.
Don't hesitate and find it out now.
Try Printful Today and get our Tee Shirt Design Starter Template for free.