Starting an online boutique can be an exciting and lucrative venture for those with a passion for fashion and a desire to delve into the world of e-commerce. In addition, with the rise of online shopping and the convenience it offers to customers worldwide, Starting An Online Boutique has become an appealing prospect for many aspiring entrepreneurs. 
However, like any business endeavour, it's crucial to understand the initial costs involved in launching an online boutique. In this guide, we will explore the steps to start an online boutique and provide insights into the estimated costs associated with each stage of the process.
This will enable you to plan and budget effectively for your exciting new venture in the fashion industry.
Start Your Online Boutique With Shopify
The Basics Of Starting An Online Boutique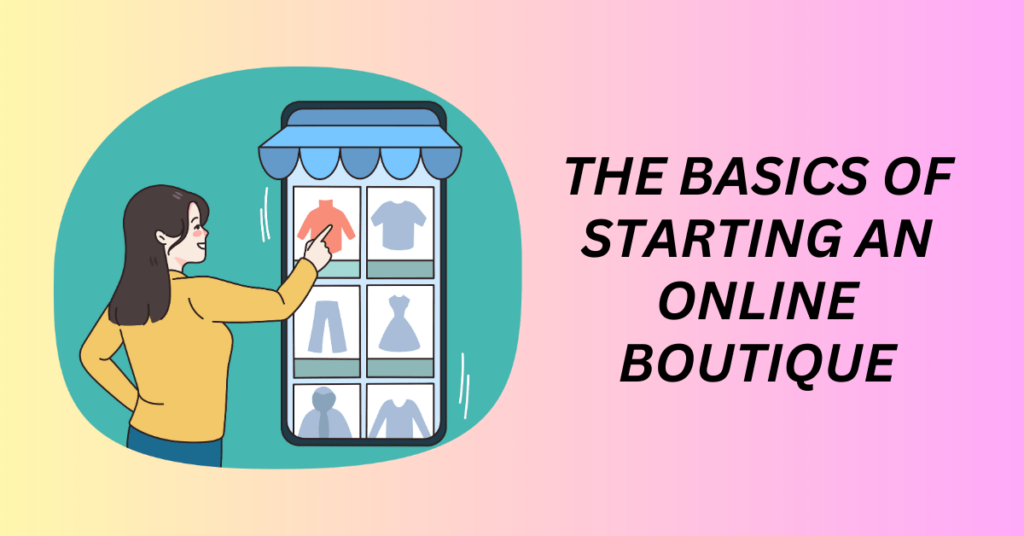 Starting an online boutique is an exciting venture that allows you to combine your passion for fashion and entrepreneurship. With the widespread use of the internet and e-commerce platforms, creating and running an online boutique has become more accessible than ever before.
If you're considering launching your own online boutique, here are some fundamental steps and tips to help you get started.
1. Market Research and Niche Selection
Before starting, you will need to know what's trending and what people are buying. The cool thing about the internet is that you can spy on other successful sellers and product trends. Then, ride the wave to create your winning product.
You can begin by conducting thorough market research to understand the demand, trends, and preferences in the fashion industry. Identify a specific niche or target audience for your boutique, such as women's clothing, men's accessories, athleisure, sustainable fashion, or vintage apparel.
Then, look at some of the most successful boutique stores and the top-selling products on different marketplaces. You will soon find the trend of successful products. This will help you to understand the best practice, what's working now and what's not.
Choosing a niche will help you tailor your product selection and marketing strategies accordingly.
2. Create a Business Plan
A well-structured business plan is crucial for the success of any venture. You will then need to outline your business goals, target market, pricing strategy, marketing approach, financial projections, and operational plan. 
A business plan will provide you with a roadmap and help you stay focused and organized throughout the journey.
3. Legal and Regulatory Compliance
Next, the legal issue is the last thing you want in your business. Firstly, you would definitely want to comply with all the legal and regulatory compliance. Then, you will need to protect yourself with the legal policies. 
Overall, you need to ensure that you comply with all legal and regulatory requirements for starting a business in your country or region. This may include registering your business, obtaining necessary licenses and permits, and understanding tax obligations related to e-commerce.
Look for your lawyer for legal advice. They are the professionals in this. Don't get from the wrong person as if you are getting the wrong advice, otherwise, you might get into serious trouble. 
4. Choose a Platform
For traditional business, you will need to get a physical shop to sell your product. However, for online business, it will be the eCommerce website to showcase your product. 
You will need a platform to build and run your website.
To do this, you can select an e-commerce platform to host and manage your online boutique. Popular options include Shopify, WooCommerce, and BigCommerce. 
When selecting the platform, you need to consider factors such as ease of use, customization options, payment gateways, and integration capabilities when making your choice.
Start Your Online Boutique With Shopify
5. Design and Customize Your Website
After getting your shop, it's time to renovate it. You need to design a visually appealing and user-friendly website for your boutique. This will help to showcase your products in an organized and attractive manner, making it easy for visitors to browse and purchase items.
Since you are running online, you need to incorporate high-quality images and compelling product descriptions. This will help your customers to visualize the product better. Finally, to close the sale and accept payment, you will need to have a secure checkout process to enhance the shopping experience.
6. Source Products
Now that your store is set up and ready to launch, it's time to source for your product. You can either establish relationships with suppliers, manufacturers, or designers to source the products you'll offer in your boutique.
Or you can source for a print-on-demand supplier where you don't buy and stock the inventory. Instead, your supplier will hold the stock and manufacture it once someone buys from you. Otherwise, you may also opt for dropshipping, where you sell products without holding inventory.
Some of the important factors to consider such as product quality, pricing, shipping times, and the uniqueness of the items. These are the important factors that will affect your customer experience.
7. Set Prices and Payment Options
When in business, you want to ensure your margin and profit to keep your business. This includes determining appropriate pricing for your products that covers your costs and ensures a reasonable profit margin. Then, make sure that you consider all the related costs like product costs, shipping fees, handling and processing fees, staff fees and other administrative costs. 
In order to collect payment, you want to make it an easy and seamless process for your customer. You can do this by offering various payment options to accommodate a broader range of customers, including credit/debit cards, digital wallets, and other online payment methods.
8. Implement Marketing Strategies
No one will find your business if you don't market it. Hence, you need to develop a comprehensive marketing strategy to attract customers to your online boutique. 
You can utilize social media, email marketing, search engine optimization (SEO), content marketing, and influencer collaborations to increase brand visibility and drive traffic to your website.
9. Customer Service and Engagement
Customer satisfaction is your top priority. You need to prioritize providing exceptional customer service to build trust and encourage repeat purchases.
You can either have your customer service team or chatbot respond to customer inquiries promptly, handle returns and exchanges efficiently, and gather feedback to continuously improve your offerings and services. Make sure that if you are using a chatbot, it is easy for your customers to get the answers they want. 
10. Monitor Performance and Adapt
Regularly analyze website analytics, sales data, and customer behaviour to gain insights into your boutique's performance. Use this information to optimize your marketing strategies, improve product selection, and enhance the overall shopping experience for your customers.
Start Your Online Boutique With Shopify
How Much To Start An Online Boutique?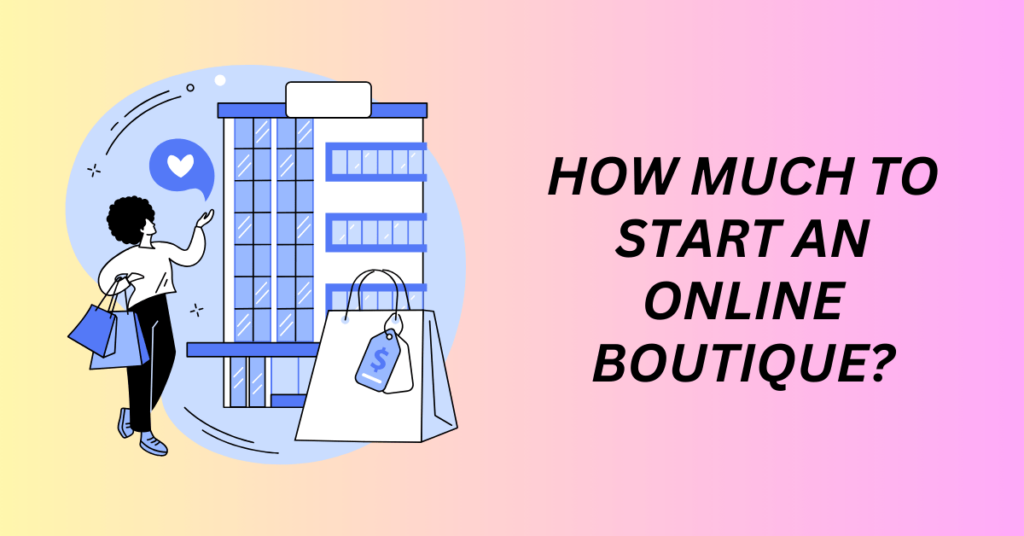 The cost of launching an online boutique can vary based on multiple factors, including the niche you choose, the scale of your operations, the technology you employ, and the level of inventory you intend to maintain.
1. E-commerce Platform – Starting An Online Boutique
Selecting a suitable e-commerce platform is a critical initial expense. Platforms like Shopify, WooCommerce, BigCommerce, and Magento offer various plans, ranging from free to monthly subscription fees. 
Costs can start at approximately $29 to $79 per month, depending on the platform and plan you choose. These platforms provide the foundation for your online store, enabling you to display and manage your products, process transactions, and customize your website.
Start Your Online Boutique With Shopify
2. Website Design and Development – Starting An Online Boutique
Designing and developing a visually appealing and user-friendly website is paramount to attracting and retaining customers. Costs associated with website development can range from a few hundred to several thousand dollars, depending on your requirements.
You may opt for pre-designed templates, hire a freelance web designer, or engage a web development agency for a more customized approach.
3. Product Sourcing and Inventory – Starting An Online Boutique
The cost of acquiring products for your online boutique will depend on your niche and business model. If you're dropshipping or using a print-on-demand business model, you won't need to invest in inventory upfront, but you'll pay for products as customers place orders. 
If you hold inventory, costs will include purchasing products, storage solutions, and potential warehousing fees.
4. Marketing and Advertising – Starting An Online Boutique
Marketing is essential to drive traffic and sales to your online boutique. Allocate a budget for online advertising, social media promotions, search engine optimization (SEO), influencer collaborations, and email marketing campaigns.
Costs can vary widely based on your chosen strategies and the platforms you utilize.
5. Photography and Content Creation – Starting An Online Boutique
High-quality images and compelling product descriptions are vital to showcasing your products effectively. Budget for professional photography services or invest in quality equipment if you plan to DIY.
Additionally, consider hiring copywriters to craft engaging product descriptions and other website content.
6. Domain Name and Hosting – Starting An Online Boutique
Securing a domain name (website address) for your online boutique is a small but necessary expense. Domain registration typically costs around $10 to $20 per year.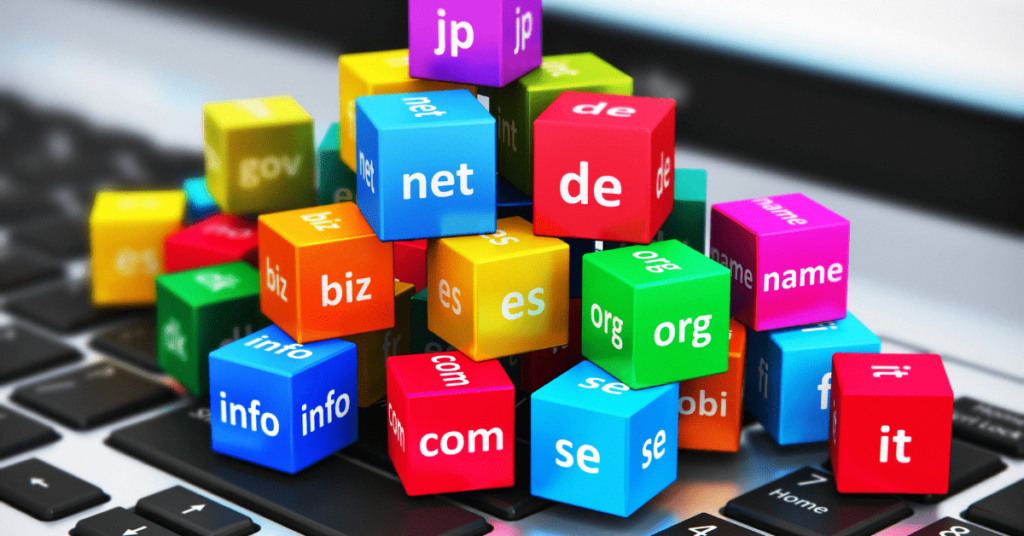 Hosting costs, cover the space where your website is stored and accessed on the internet. It can range from $3 to $25 per month depending on the provider and plan. Some of the eCommerce store builders might also include the hosting fee in the monthly subscription fee. 
7. Payment Processing Fees – Starting An Online Boutique
When customers make purchases on your website, you'll incur transaction fees for payment processing. These fees vary based on the payment gateway you use. Typically, it will range between 2-3% per transaction plus a small fixed fee.
8. Legal and Administrative Expenses – Starting An Online Boutique
Although some business owners think it is unnecessary for them to get legal advice, it is important to get the right advice. You need to ensure legal compliance by budgeting for expenses such as business registration, trademarking, permits, and legal consultations.
It's essential to protect your brand and business legally.
9. Customer Service and Support – Starting An Online Boutique
Customer service is crucial for building trust and ensuring customer satisfaction. You can either hire staff or use some tools for this. Hence, you should always consider this and allocate funds for this.
10. Contingency Fund – Starting An Online Boutique
Finally, it's wise to have a contingency fund set aside to cover unexpected costs, manage cash flow, and deal with any unforeseen challenges that may arise during the startup phase.
The cost of starting an online boutique can vary significantly depending on your choices and preferences. It's essential to carefully assess your business needs and create a detailed budget to guide your spending. Remember, investing wisely and strategically in your online boutique will set a strong foundation for a successful and thriving business in the competitive e-commerce market.
Start Your Online Boutique With Shopify
Final thoughts: How much does it cost to start an online boutique?
In conclusion, launching an online boutique requires careful planning, dedication, and a strategic financial approach. While the initial costs may vary based on your business model, scale, and niche, a well-thought-out business plan will help you navigate the financial aspects successfully.
From domain registration to inventory procurement, website development, marketing, and beyond, understanding and managing these costs is pivotal to the success of your online boutique.
If you don't have much startup funds, you can use print-on-demand services like Printify and Printful and focus on spending your funds on the necessary tools and marketing. 
Besides, investing in quality products, creating a user-friendly website, and implementing effective marketing strategies are key factors that can significantly influence the growth and profitability of your online boutique.
If you are looking to build your online boutique with an all-in-one solution like Shopify, you can get started with just $1 per month now. 
Start Your Online Boutique With Shopify
And if you are looking to build an online boutique on WordPress WooCommerce, you can look for Bluehost's web hosting plan for an online store. The plan comes with an eCommerce platform, a free domain name for the first year and a one-click installation for your website. 
Get Your Web Hosting Service Now With Exclusive Offer
Both are good options if you want to start small and fast while scaling it big in the future.