If you are just starting your business online, or have an idea that you want to launch your eCommerce business, things can be easier than you think. Ecommerce has changed how people spend their money. From the physical store to the online store. And because of the market trend, many solution providers have made it very easy to start and launch an eCommerce business. It is so easy that anyone without any technical knowledge or experience online can launch it. However, do remember that although starting an Ecommerce business is easy, to get success in it may not be.
Today, we are going to share in detail the step-by-step process to start an Ecommerce business including the cost you will need and when to expect to see a profit.
1. Choosing The Product You Want to Sell To Start Your Ecommerce Store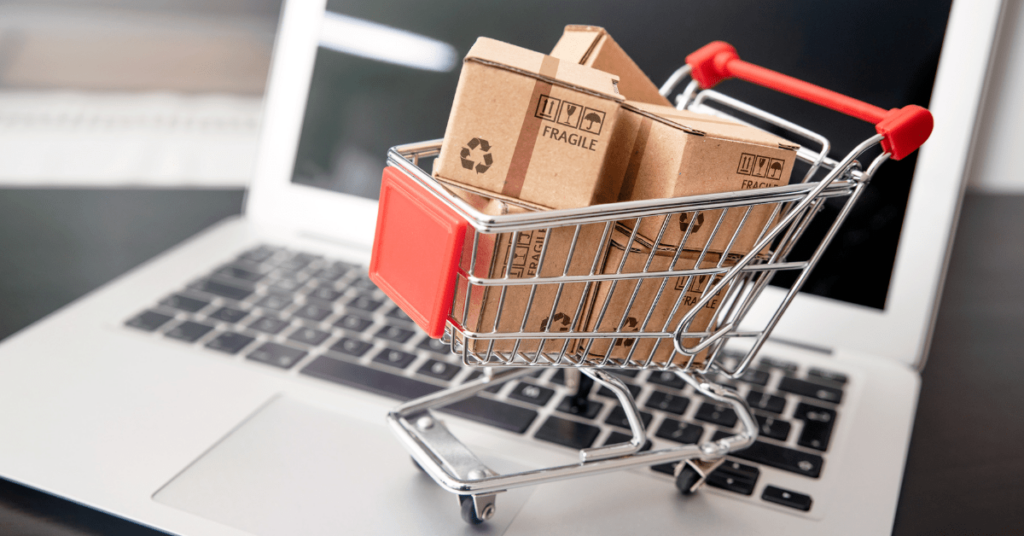 When you are launching a new business, you need to know what you are selling. You don't want to end up selling something that the market doesn't want. And have a huge warehouse full of unsold stock. That's why, it is important to know what you sell, and whether is there any market for it.
Many business owners fail to realise this and fail in their businesses. Hence, you should focus on this step. Don't skip.
Product ResearchTo Start Your Ecommerce Store
In this step, you can look for the latest market trend from social media and the search engine. For example, you can look for sponsored posts on Facebook to see what people are selling. Or, on TikTok, you can look for the "TikTok make me buy this" video tag. See what people are selling and buying.
That's the signal of viral products or products that people are buying. Besides, you can also look at a free tool like Google Trends to see what's the latest trend.
When you have your product ready, you can then run market research on it. The most straightforward way would be by setting up your product sales page and running traffic to it to see if anyone is interested to buy it.
Competition Analysis To Start Your Ecommerce Store
Now that you have your product selected, you can then look at what your competitors are doing. This includes their product sales page, marketing campaign, ads, email sequence, price point and monthly sales.
Some information like the monthly sales might be hard to get as they usually don't disclose it. But the rest of the marketing trend and popularity is available. From their social media, you can see if the ads have been running for some time and are still running them. It means it works. Else, they will just stop paying for the ads.
2. Decide on Your Business Model To Start Your Ecommerce Store
Starting an Ecommerce business means you can run it with or without the physical stock ready in your warehouse. However, If you are sure about the product and is having a huge start-up fund, you can order the product from your supplier and get the product stock.
Alternatively, you can use the dropshipping business model. Dropshipping means you are not going to buy the stock upfront. Instead, you only establish a partnership with your supplier. There is no upfront cost for the partnership. You only order the product from your supplier after someone bought from you. And, same goes for your supplier, after they receive your order, they will then produce it and ship it out to your supplier.
When you are running the dropshipping business, you can either be selling a ready product from the supplier, or a custom print product that you design it. And your supplier will produce once receive your order. We also call this the print-on-demand business model.
If you are running a print-on-demand business, you can just sign up for a partnership for free with a POD supplier like Printful, Printify or Teespring.
3. Choose A Business Name and Logo To Start Your Ecommerce Store
To start your business online, branding is important to let people know about you. You should have your brand name and logo standardised across all platforms.
Your brand or business name should be related to your niche or the products that you are selling. This is so that people can relate your brand name with what you are selling. Your business name should be memorable, unique, and reflect your brand.
Be Unique
Your business name should be unique, and it should not be confused with any other existing brands. You can use online tools like Namechk to ensure that your name is not taken. Namechk will check the brand name across different platforms to ensure it's available. Being unique will help you stand out from the competition and attract customers to your e-commerce store.
Keep it Simple
A straightforward name that is easy to remember and spell. Avoid using complex or complicated names that are hard to pronounce or spell. The name should be easy to type, and it should be easy to remember. A simple name will make it easier for people to find your website and refer it to others.
Consider Your Niche
Your business name should reflect your niche and what your Ecommerce store is selling. For example, if you are selling clothing, your business name should be related to fashion, style, or clothing. A name that reflects your niche will make it easier for customers to understand what your store is all about.
Make it Memorable
Your business name should be memorable and catchy. A memorable name will stick in people's minds, and they will be more likely to remember it when they want to shop for products in your niche. A catchy name can also help you create a brand that people will identify with.
Consider Domain Availability
Your business name should be available as a domain name. A domain name is your online address, and it is essential to have a domain name that matches your business name. Although you have to check it overall using Namechk, you should always check on the domain name registrars to ensure it's available and not too expensive. You can use domain name registration websites like GoDaddy or Namecheap to check if your business name is available as a domain.
4. Choose Your Ecommerce Store Builder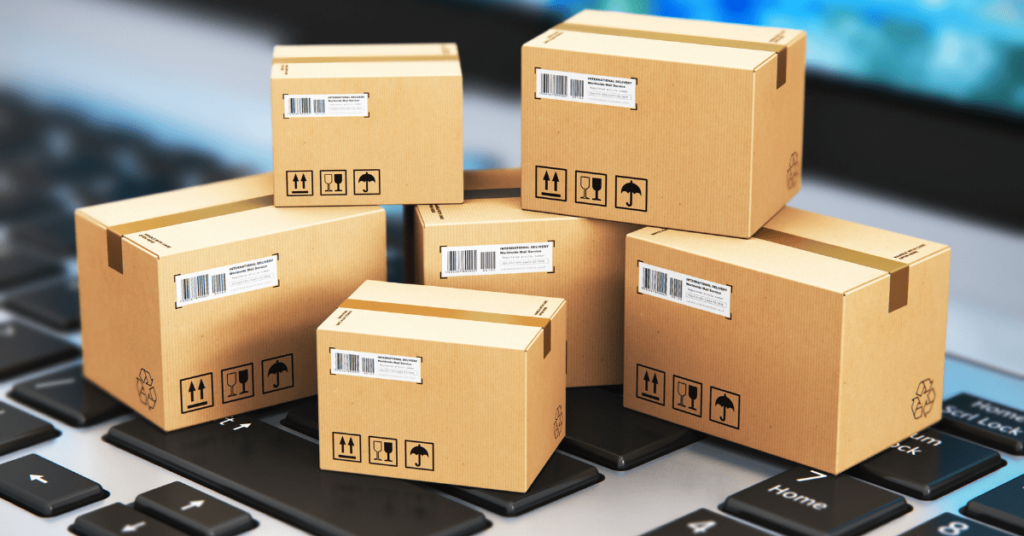 There are so many different Ecommerce store builder out there that works as an all-in-one solution or self-hosted solution. A self-hosted solution will be like the WordPress Woocommerce store builder. And an all-in-one solution will be like Shopify and Wix.
It is easier to start with an all-in-one solution as everything like web hosting, and SSL is all handled by the solution provider. But of course, it might cost more since they are handling everything for you.
I would recommend starting with Shopify if you are new and never build a store before. This is because Shopify has made it so easy for anyone to start and launch their new Ecommerce store within hours. Not only that but if you are using the print-on-demand or dropshipping business model, you can integrate directly your POD supplier with Shopify to automate the order fulfilment process.
5. Customer Support
If you have a huge customer support team, that's good. You can handle most of the customer feedback or questions well. Else, you should consider having a FAQs page in your Ecommerce store so people can get most questions answered before heading to customer support.
Then, you can automate some customer support tasks with the chatbot. This is because most questions are similar. And by having the chatbot in place, you can filter out most questions that don't require manual support.
6. Marketing Strategy To Start Your Ecommerce Store
Now that your Ecommerce store is built and launched, time to get traffic to your store. Your store will not be discovered if they are not marketed. There are so many websites and online stores out there, if you are not shouting about your Ecommerce store, chances are no one will find you.
Create a Social Media Presence
Social media platforms like Facebook, Instagram, and Twitter can be great tools for promoting your Ecommerce store. Create business pages on these platforms, and start building your online presence by posting engaging content, such as product images, videos, and promotional offers.
You need to also use relevant hashtags to increase your reach and encourage your followers to share your content with their friends and family.
Leverage Influencer Marketing
Influencer marketing is a powerful strategy for promoting your brand and driving sales. Find influencers in your niche who have a significant following on social media and collaborate with them to promote your products. There are different partnership models with influencers. You can either pay them for sponsored posts or offer them free samples for them to create posts with your products.
Optimize Your Website for Search Engines
Search engine optimization (SEO) is a crucial marketing strategy for your e-commerce store. SEO is the strategy to get your Ecommerce store rank on the search engine result. Optimize your website for search engines by including relevant keywords in your product descriptions, titles, and meta tags. Make sure your website is user-friendly and has a fast loading time, as these are important factors that influence search engine rankings.
Use Paid Advertising
Paid advertising can be an effective way to drive traffic to your e-commerce store fast. Consider using platforms like Google Ads, Facebook Ads, or Instagram Ads to target your audience with relevant ads that showcase your products. You can also use retargeting ads to target users who have already visited your website but haven't made a purchase.
However, you should be very careful when doing paid advertising as you don't want to burn your ad budget but not get enough sales. Make sure you know what you are doing.
Offer Promotions and Discounts
Everyone loves a good deal, and offering promotions and discounts is a great way to attract new customers to your Ecommerce store. Consider offering free shipping, discount codes, or other promotions to encourage users to make a purchase. You can also offer exclusive deals to your email subscribers to build customer loyalty and increase repeat purchases.
Use Email Marketing
Email marketing is a powerful tool for building customer relationships and promoting your e-commerce store. Collect email addresses from your customers, and use email marketing software like Mailchimp or GetResponse to send newsletters, promotional offers, and other relevant content to your subscribers.
How Much To Start An Ecommerce Business
An Ecommerce store can be started for as little as $100 for the Ecommerce store building, domain name and others like Themes or Apps. You don't need to renovate your store or apply for permits & licenses like a physical store. Not to say about the retail space.
If you are buying your products upfront, get ready to spend thousands for your product. And if you are operating as a dropshipping or Print-On-Demand business, you will not need to pay anything for the product. Just get maybe one unit of sample for quality monitoring and samples for taking product photos.
The cost to start an Ecommerce business depends largely on your business model and your advertising budget. It doesn't matter what you do, make sure you can at least break even or earn some money at the end of each month.
Final Thoughts – Starting An Ecommerce Store
Building your own ecommerce business is challenging. Although without a physical store, it is a physical business. And in business, your goal is to make money.
Start your store today, and work hard consistently to make it successful.