When I first got the idea of email marketing, I was so amazed by the concept and calculations. With an Email List of 10,000 subscribers, if we\'re to promote a $50 product once a month, with only a 1% conversion rate, it will net $5,000 just from the 1 email sent.
Do you get it?
Now, we do the calculation slowly.
TOTAL SUBSCRIBER = 10,000
1% CONVERSION RATE = 100 SALES
REVENUE PER SALES = $50
TOTAL REVENUE = 50*100 = $5,000.
Now you see, the power of email marketing. When you start building the email list, it might seem hard to even get 100 subscribers. But then, always remember this. Everyone starts with 0. New YouTube channel with 0 subscribers, a new social media account with 0 followers, or even a new email list with 0 subscribers. We need to start small and think big. Put it this way, begin with the end in mind. Our goal is to create a 10,000 or 100,000 email list. What we need to do.
Introduction of Email Autoresponder to Manage Your Email List
An autoresponder is a software built for email marketing. You link your landing page to the autoresponder and automatically, when someone subscribed to my email list, the info will be transferred to the autoresponder. And straight away, the autoresponder will send out the first email of the series.
This is how we automate our sales process and guess what, as long as someone enters their details, no matter day or night, working day or holiday, the system will send out the email automatically. I don't even need to be aware of it. So, when I designed and built the entire process, it can literally work in autopilot mode.
For autoresponder, we tried a few different platforms before this, and finally, we settled down with GetResponse for its simplicity and user-friendliness.
How to Build an Email List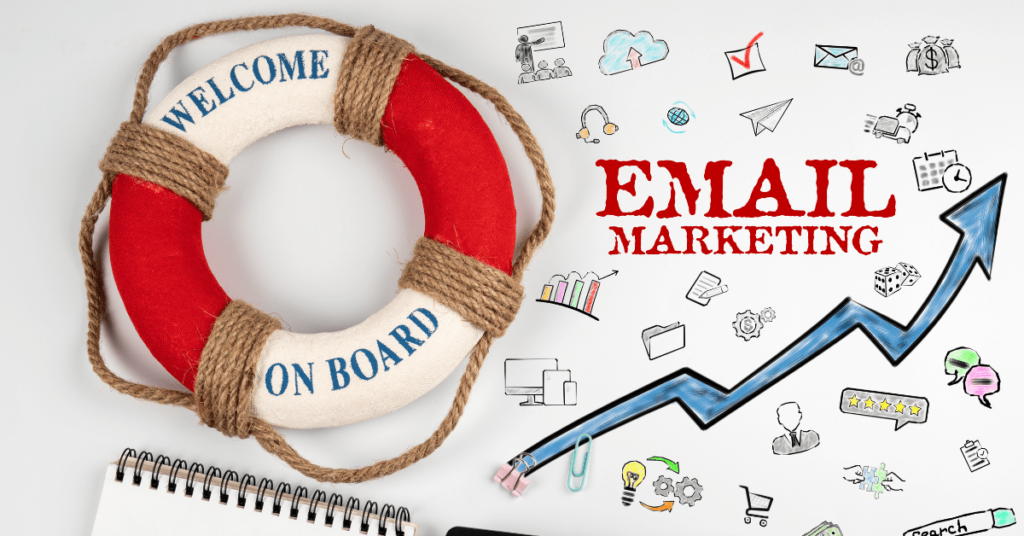 First of all, how do we want to build the email list legally, not the spammy way? While there are some sellers out there selling huge email lists claiming that it's a legit email list with actual users, the conversion rate might be low or even it's not people interested in your niche. We will buy our way in for building an email list, but not buying a ready list like that.
For example, one way people sell their list is on Udimi and we call these Solo Ads. Basically, these people built a huge email list in specific niches and then sold them to you. All you need to do is to tell them how many visitors you need and what you want to promote. The seller can write the sales letter for you but I suggest that you provide it as you'll understand your potential buyers more.
This is one way that we tap into others' lists to build our lists. However, be very careful to select a seller from Udimi. As they're always selling the leads, from their email list, you need to make sure their list is high converting and not saturated.
Now, we'll be talking about how to build our own list.
How To Build Lead Funnel
To do that, we will be using a lead magnet funnel.
A lead funnel, by its name, is a funnel built to collect leads. On the squeeze page, you can give some freebies to your visitors in exchange for their contact details. For example, you can give a cheat sheet, step-by-step guides, or training series. Make sure it is something that they can take action on and bring results. I've seen many people providing free eBooks, videos, and reports in this step. But honestly, who cares. No one will read the 200 pages eBook, no matter how good it is. Or watching other videos. They will think that these things don't bring much value to them.
We always talk about taking small steps in building funnels. Each funnel step will have one small action to be taken. In your squeeze page, the only target is to get them to enter their email and submit. Therefore, make sure your offer on your squeeze page is good enough that no one will resist. To learn and master the lead funnel, you can get this swipe file from ClickFunnels that collects 106 proven lead funnels that you can use in your business. Also, inside the swipe file, there is also a step-by-step guide on how to create your lead magnets.
Email Marketing For Affiliate Marketing
After someone enters their email on your squeeze page, they will be automatically subscribed to your email list. Here you would start sending them emails and building relationships with them. We always start with a 5 days Soap Opera Email Series. This email series will introduce them to you and your business. Get them aware of what you're doing and build relationships. At the end of the email series, on day 5, you'll present them with your offer of what you're selling. After nurturing them for 4 days, it will be more likely for them to buy your products. In this case, it can be your affiliate link to promote the affiliate product.
Now, talking about this. You might be asking, how do I send out so many emails and how do I manage the email list?
Conclusion – Start Building Your Email List
An email list is important for every business no matter what industry you're in. It's a tool for you to communicate with your audience and convert them to recurring buyers.
By having an email list, I literally just sat down and wrote the entire sales letter email for the product I wanted to promote in 15-20 minutes and sent it out. Then, at the end of the day, I'll be reviewing the results and sales generated from the email. The entire process is free.
I already did the job before this growing the list and maintaining it. The rest is pure profit.