When you want to start an Ecommerce business, you can either sell your products on an eCommerce marketplace or development your own eCommerce site and sell your products there.
Businesses are going online to reach more customers and sell to more people. While you can sell on a marketplace, it is absolutely crucial that you develop your own eCommerce website.
With a good eCommerce website, you can control the entire website design and the sales process. With your own eCommerce website, you can build a dedicated sales page for your best-selling products and then add on upsells and cross-sell products.
Not only that, but you can also streamline your lead generation process to collect your visitor's contact details so that you can follow up and nurture them for future sales. Besides, if they did not complete the purchase, you can also send a reminder to close the deal.
What is an E-commerce Site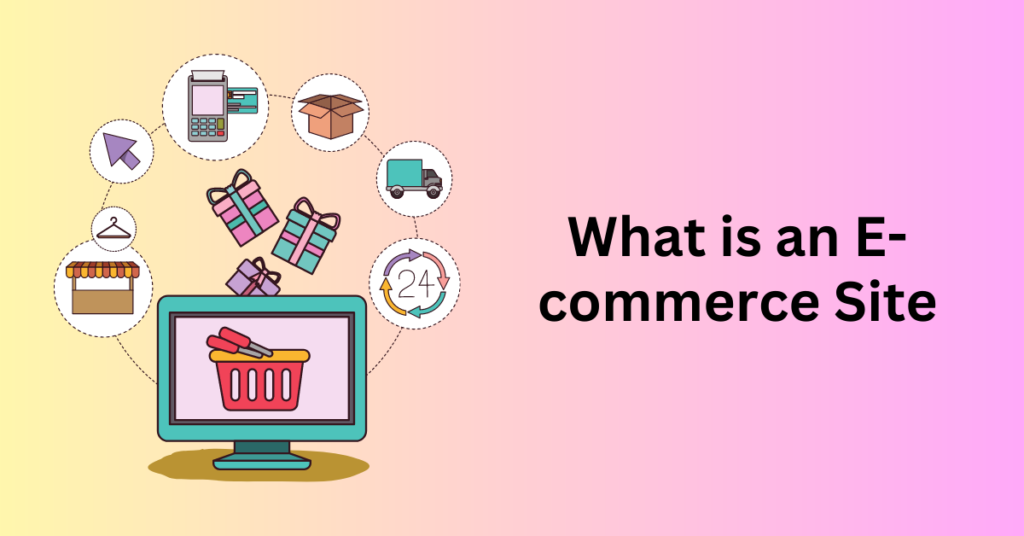 An eCommerce website is your online store that your design and build for your own eCommerce business. You are going to handle the web hosting service, sales process, web design, payment gateway setup, store security, user friendliness and Search Engine Optimization.
These are among the useful basic features of an eCommerce website. But of course, the product management feature is also important if you have a large catalogue of products that you sell.
To start building an eCommerce website is easy nowadays. You don't need to do all the programming or coding by yourself. And in fact, with the eCommerce store builder available out there, you can now build and launch your eCommerce store from scratch without any experience all within a day.
Start Building Your Ecommerce Site With Shopify
There are three main types of eCommerce site builders:
Self-hosted eCommerce store builder: This refers to the WooCommerce solution. WooCommerce is a plugin to add the eCommerce function to your WordPress website. If you don't have an existing WordPress website, you will need to set up your web hosting and install WordPress. Then, you can install the WooCommerce plugin to enable the eCommerce function.
Hosted eCommerce store builder: This will be the solution provider like Shopify, Squarespace, Wix and others that provides all-in-one solutions. You can build your entire eCommerce store on the platform with the pre-built module
Landing Page or Sales Funnel store builder: This is a dedicated solution to build your sales process as a series of pages. You can design how you want to collect leads and convert your visitors from your landing page.
You can choose the best solution that suits your experience and knowledge. But remember that you need to select it carefully. If you can't scale the store with your business growth, you will end up having the hassle of site migration.
How to Develop an Ecommerce Site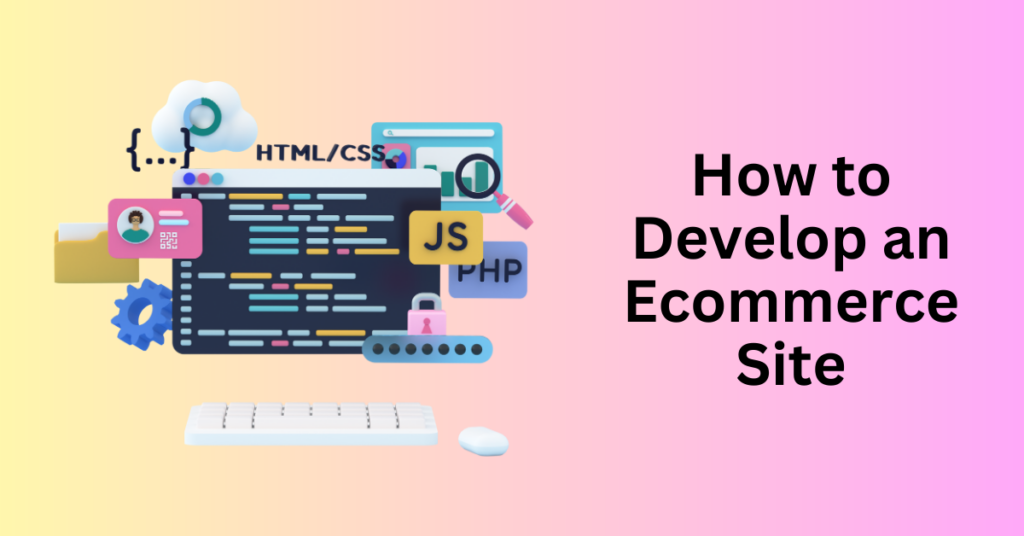 To build a successful eCommerce business, the eCommerce website development process is important. You will need to plan your entire eCommerce business properly to ensure that each component working well.
1. Establish Your Brand
When you are going into B2C business, branding is how you can capture attention and build your reputation. Good branding is the business presence so that your customers can remember you easily and the backstory around the brand will enable them to resonate with your business easily.
Not only that but by building your brand, you can also create some price differentiation and charge a premium price for your products.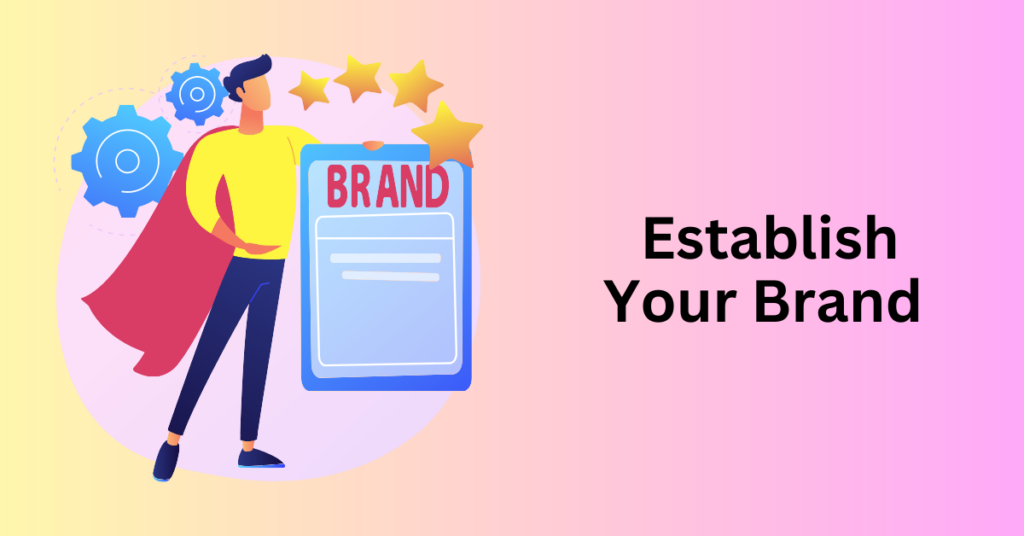 In order to create your brand, you need to first come out with a business name and then, a business logo that is both unique and easy to remember. By doing this, it will be easier for your customers to share your brand with their friends and family. And also, they will remember you better when they need something.
You can start by looking at the free tool called namechk. Namechk will check your business name availability across different platforms, including social media platforms and different domain name extensions.
2. Get Your Custom Domain Name
Next, it's time to secure your custom domain name. Every domain name is unique and you can simply get one that's owned by others. Hence, after deciding on your business name and the domain name, you should secure your domain name.
Buying a domain is easy. You can buy it from a domain name registrar like Namecheap or directly from an eCommerce store builder like Shopify. Start with a shorter term like a one or two years contract when you start and renew later when it's expired. You certainly don't want to commit to a 10 years contract before your business starts.
Your domain name will show your professionalism and your commitment to the business. Although some eCommerce builders will provide you with a free domain name, you definitely want to get your own. Having an eye-catching and easy-to-remember URL will increase brand awareness and reliability of your store.
Start Building Your Ecommerce Site With Shopify
3. Choose Your Ecommerce Site Builder Platform
Now, it's time to decide on which eCommerce builder platform you want to use to build your eCommerce store. This is important to get the right choice to avoid changing the platforms in the future.
Ideally, the eCommerce store builder platform should be able to cater for your business growth, be mobile responsive, able to manage huge amounts of orders and be easy to use.
Since we want to make things easy, even for someone that has not done it before, the platform must be user-friendly.
For our eCommerce business, we tried different solutions both self-hosted and hosted solutions.
If you would like to go for a self-hosted solution, you can always go for the WordPress WooCommerce solution. It is easy to use and is able to scale as your business grows. However, you will need to get your own web hosting service to host your website.
For the all-in-one solution, you can opt for an eCommerce builder like Shopify. Shopify is an all-in-one eCommerce store builder that handles everything you need to build an eCommerce store from scratch. You can create your Shopify account and start building your eCommerce store in no time. There are different design templates available for you to start building your eCommerce site.
Start Building Your Ecommerce Site With Shopify
4. Design Your Ecommerce Site
When designing your eCommerce store, you need to make sure it is clean and easy to use. And at the same time, easy to navigate around to get what your potential customers want.
There are two parts to your website design.
One for the sales process design. You would want your visitors to focus on one thing. To buy from you. Hence, you would want to reduce the steps required from your landing page or sales page till the checkout and complete payment.
Another part will be your eCommerce store design. When designing your eCommerce store, only keep those elements that are required. It is important to have a navigation bar and category so that your potential customers can get access to the items they are looking for. And at the same time, you want to make sure that they don't waste time browsing around and not make and purchase.
Not only that but in your general setting, you should have your own brand colour palette across your eCommerce site so that people will recognize you. Don't complicates your website design with fancy animations or fonts. This won't help in your sales, but instead, it does hurt your sales when people leave your website as it's too messy.
5. Create Your Order Fulfilment Process
It is awful to wait for a long time for your products to be delivered. Even worse, they are not being updated on the shipping status and the product quality is not as expected.
There are many fulfilment strategies that you can implement for your eCommerce business. You can either do in-house fulfilment, dropshipping, or 3PL fulfilment.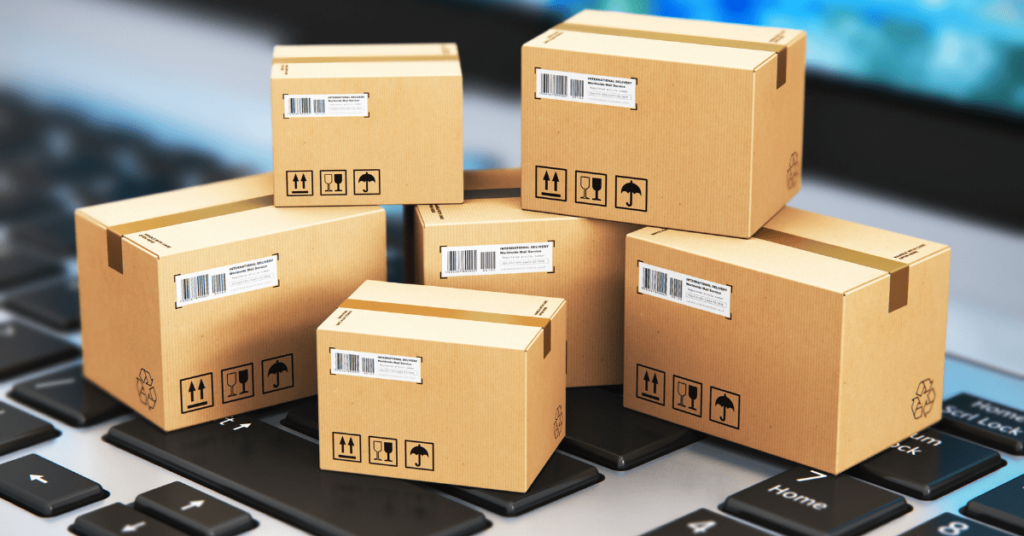 For in-house fulfilment, you will keep some inventory and then ship out the product yourself once someone purchases from you. And for dropshipping, you don't order anything. You only order the product once your customers order from you and your supplier will pack and ship out the product on your behalf. Finally, for 3PL, you are buying the stock, but storing the product at your 3PL service provider's warehouse. They will be handling the order fulfilment and shipping for you once someone bought the product.
All these fulfilment strategies have their pros and cons. It all depends on your business size and the experience you want to provide to your customers. For example, if you are running dropshipping or third-party logistics service fulfilment, there will be a standard delivery timeline where you can't simply change their order processing flow. You will need to disclose this so that your customers can know how long the waiting time is before they can get their product.
To fully control your order fulfilment process, the best would be in-house fulfilment. However, there would be cost and risk involved when your manpower can't cope with the order count or during the low season when your staff is underutilized.
6. Build and launch your website
When you have an idea, you would want to launch it on the market as soon as possible. Any waiting might cause risk as your competitors might launch it before you. Hence, it is important that you get an eCommerce website builder platform that you can build and implement simple changes yourself without requiring you to wait for your programmer to do it for you.
For this guide, we will be sharing how to use Shopify to build your eCommerce website. Shopify is an all-in-one eCommerce builder where you can create and launch your eCommerce site all within a single platform. Not only that, it's so simple that you don't need any technical experience to do it yourself.
Pre-built Templates for Ecommerce Site Building
There are pre-built templates for you to use and build your eCommerce website. And all the website elements are built as blocks where you can select and drag them to the location you want. It is so easy that if you want to change the design or element on the page, you can do it almost instantly through the drag-and-drop function.
Once your website is designed and built, it's time to launch it. As for every website development, you need to test every single element and feature in your website thoroughly to ensure it works. You certainly don't want people can't complete the purchase due to a small mistake.
On top of that, you would want to test the checkout process, website loading speed and mobile responsiveness before launching it. These are the important elements that will affect your customer's experience and your sales.
Finally, tracking and analysis. There are different trends and customers when you are selling online. With a proper tracking set, you can know your data for you to monitor your website's performance so that you can optimize your eCommerce store for better sales.
7. Site Maintenance
It is absolutely fine to leave your site maintenance to the expert when your business grows. You can focus your time and effort to complete other tasks.
For an eCommerce website, it needs to be updated regularly when you have new products, stock quantity changes or other promotions that you want to run. Also, as your business runs, you might find some errors or things that you want to optimize in your eCommerce website.
Having a dedicated guy to handle this might cost you a lot. Hence, it is important that you have an eCommerce store builder platform that is easy for you to maintain yourself when required.
This is where Shopify does it well. The main dashboard and the drag-and-drop builder function make it easy for you to maintain and change your website without any coding required. There is nothing perfect in the online world. Trend changes and your eCommerce site will need to update accordingly to match the latest trend.
Important Elements of a Successful Ecommerce Site
If you are starting your first eCommerce site, there are some important elements that you need to take care of when designing your eCommerce site. These are important to increase your customer satisfaction and sales.
Good User Experience
User experience is the most important for an eCommerce store's success. You want to make sure your customers are happy when buying from you. Not only that, you want to make sure that your website is designed so that it works perfectly to guide your customers toward sales.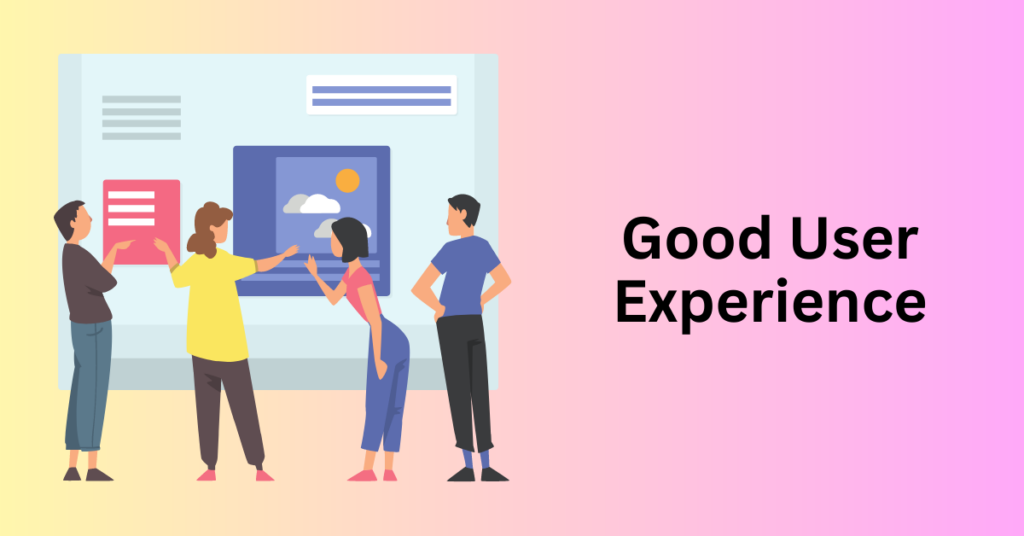 This is where you need a good and simple design to not complicate your customers. You want them to focus on a single goal on each page of your eCommerce store. It can be lead generation or closing a deal. The goal needs to be clear with a clear CTA button to tell them what to do.
Besides, you must expect that your customers visit your website from different devices. Desktop, Tablet and mobile devices. Your website needs to be mobile responsive to adapt to different screen sizes so that your content can display properly.
And finally, reduce the animation and unnecessary elements on your eCommerce site so that it will load faster. Your visitors will not have good patience to wait for your website to load. Hence, it is very important for it to load within a few seconds.
Website Security
You are going to handle personal information and transaction with your eCommerce website. This is sensitive information for your customers and will actually make losses for them if you don't handle it well.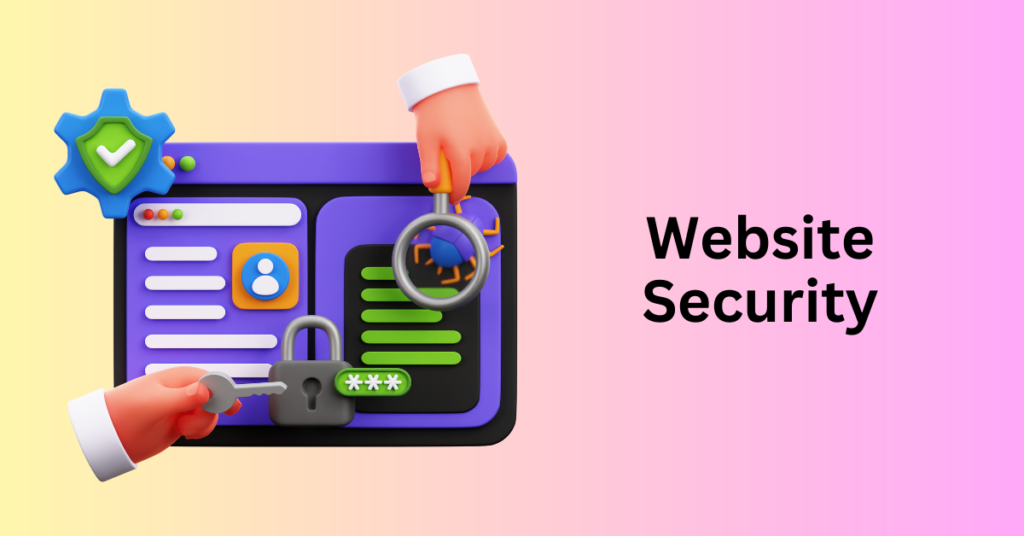 For instance, if the transaction information is being hacked, they might be charged for fraudulent transactions.
So for your website, the first layer of security will be deploying "transport layer security" (TLS), "secure sockets layers" (SSL), and HTTPS authentication to encrypt the connections between your customer's computer with your website.
Besides, you should also ensure all your company devices are fitted with antivirus and anti-malware software to avoid your eCommerce site getting hacked.
Mobile Responsive Design
You are getting visitors from different devices nowadays. And based on the latest trend, there are more users on mobile compared to desktop. Nevertheless, you need to ensure your website is able to fit different screen sizes perfectly.
This means it fits on desktops, tablets and phones.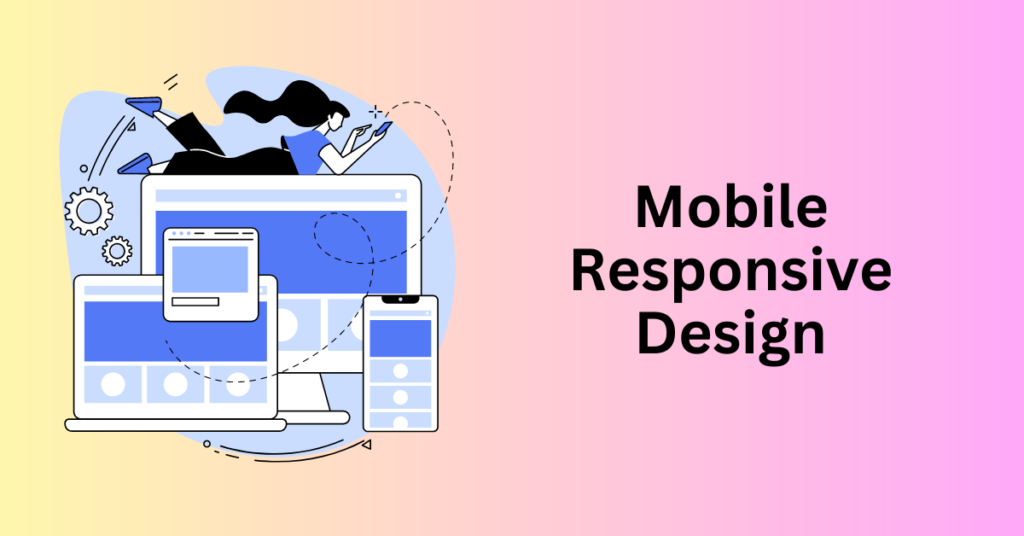 To do this, you will need to have a mobile responsive design so that your eCommerce site is not static. Instead, it can scale based on the screen size automatically to fit in perfectly. Luckily, since it becomes more and more important for having mobile responsive features, most eCommerce website builders support this function.
All you need to do is to get a theme that supports this.
With a mobile responsive website, your eCommerce site will have an easy-to-use navigation system, and fast loading site for both desktop and mobile. This is because due to the limitation of the screen size, some features might be limited on the mobile version.
SEO
Search engine optimization (SEO) is where you follow the search engine algorithms to optimize your website for better ranking on the search engine results.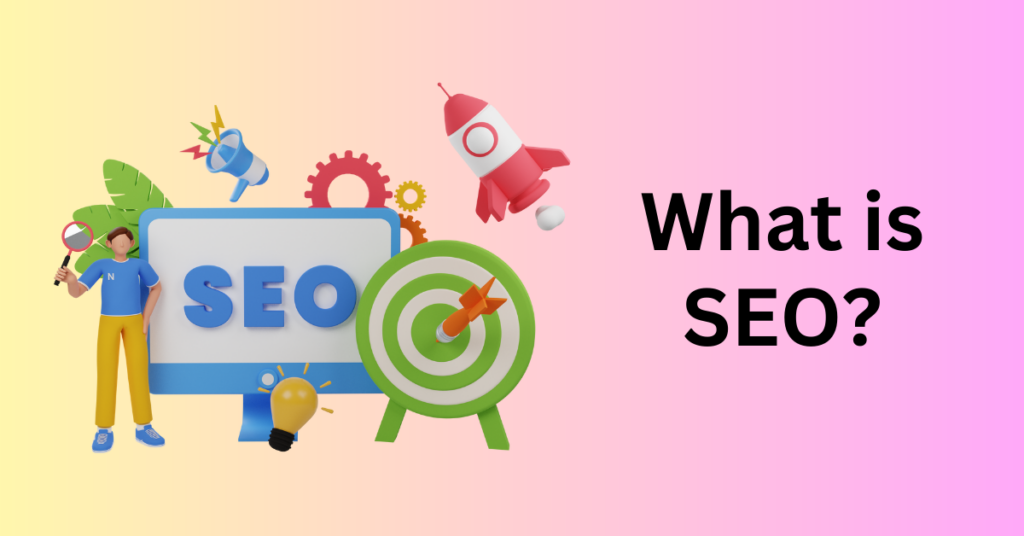 And since user experience is one of the key criteria for search engines to rank your website, by following the SEO rules, you can at the same time optimize your website for a better user experience.
And ultimately, when you are ranked for the right keywords, you will get free organic traffic to your eCommerce store from the search engine.
In general, there are a few basic parameters that you can set to optimize your eCommerce store. This includes the meta tags like the Site title, Meta descriptions, focus keyphrase and the image or video.
Not to forget, you need to include your focus keyphrase in your product descriptions also to optimize your page around the keyphrase.
High-Quality Product Images
Product images are the only way you show your customers what you are selling. They cannot touch or feel your product. Hence, the only way for them to make the purchase decision will be through your product images.
In your product image, you want to show them your products from different angles and also how it looks when your customers use them. If you can get them to imagine themselves having the products, it will be easier for them to justify and buy your products.
Invest a bit in high-quality photo shooting equipment like good lighting and a camera so your product will look awesome. You don't need to go to the professional level of gear, just the normal smartphone and lighting will do.
Simplified Checkout Process
When you want to get paid, you want to get paid easily. Having a complicated checkout process will cause a loss in sales. We would also prompt the customers to sign up for our mailing list and checkout on the same page.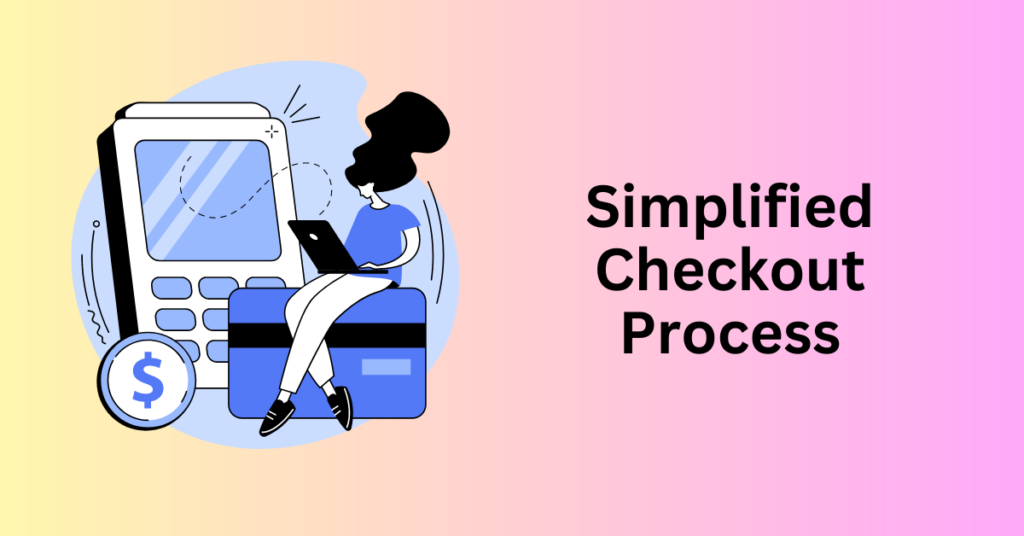 We have seen many eCommerce having such problems where it takes five to six steps to reach their first contact form and then another step to complete the purchase. The process is lengthy and people might get lost or drop along the journey.
Another mistake people make is to put it mandatory for their customers to sign up for membership to complete the checkout. But why should they sign up for your membership? Why are you adding another layer of walls from converting them?
Just focus on getting them to complete the purchase first. And then, nurture them through emails in future. Always focus on closing your deal first before adding more steps to your checkout process.
The easier the checkout process, the more your conversion rate. You can always add a one-click checkout feature so your customers can directly go to the checkout page. This is much more useful than making them add to the cart, and then only going to the checkout page.
If you have any other upsells, make it a one-click upsell or upsell them after they complete the first purchase.
Another important thing would be offering more payment options for your customers. Don't limit yourself to credit card payments only. eWallets like Apple Pay and other payment methods are always welcome to get your customer more options to pay you.
Your Online Business Starts with a Great Ecommerce Site
Developing a successful ecommerce website is the first step to getting your business launched. It is your shop online where people go there and buy from you.
We have seen many new business owners trying to build their own eCommerce sites but failing terribly because their eCommerce site design sucks.
Hence, it is important to plan your website development before starting it. Choose a good eCommerce site builder platform and work on it. If you click on our link below to sign up for Shopify, we will provide free consultation to support you in building your eCommerce store.
Get started and build your store now.