If you would like to start a side hustle selling products on an Etsy store, you are at the right place. Etsy is an online marketplace that has over 96.3 million active buyers, making it perfect to start a store on Etsy to make money.
As a seller, you must focus on getting the product ready and publishing it on your Etsy store. Then, as long as your product is ranked top for the related keywords, you will get free traffic to your product page. This is when people search on the keyword, your product will be on the first page.
With Etsy, you only need to focus on product creation and SEO, while the marketplace will handle the traffic. This is a good way to leverage the power of the marketplace to grow your business.
Having said, starting an Etsy store is easy for anyone to turn your hobby into a full-blown business. And today, we will be sharing how to make money on Etsy.
Why Make Money on Etsy?
Etsy is an e-commerce marketplace that is growing well over the past few years. Differing from other marketplaces, Etsy focuses to enable creators and artists to sell their handmade, vintage, and unique items. The platform offers a great opportunity for anyone who wants to turn their creative hobby into a side hustle or a business.
As most of these sellers are not tech-savvy or are first-time business owners, Etsy has made it very easy for anyone to start a business on it.
Easy Setup and Low Cost
Setting up an Etsy shop is straightforward. There are lots of detailed instructions to guide you through the process. And the cost of listing an item is minimal. Etsy takes a small percentage of the sale price for every sale. This makes it easy and affordable for anyone to start their own online store.
Huge Customer Base
This is one of the advantages to start selling on a marketplace rather than setting up your own eCommerce store. Etsy for example is a famous marketplace with millions of active buyers that are ready to buy. All you need to do is understand the customer's demographic for Etsy and sell something that they are buying or want to buy.
All you need to do is to make sure your products get in front of them. With the right price, it is very likely for them to buy it.
Community and Support
Etsy is not just a platform for buying and selling; it is also a community of artists, creators, and buyers who share a common passion for handmade and unique items. This community offers a great source of support, and sellers can learn from each other, share ideas, and collaborate to promote each other's businesses.
Etsy also offers seller support and resources, such as webinars, guides, and forums, to help sellers succeed.
Branding and Customization
Although you are selling on the Etsy marketplace, Etsy treats all businesses individually. This means you will have your own storefront with Etsy. You can customize your shop to create a unique brand identity for your store. This is a good way to showcase your shop and products to your customers and also a place for them to come back and buy from you in the future.
In your shop, you can have your own shop name, logo and branding to create a memorable and recognizable online presence.
International Reach
Etsy is a global platform, which means that sellers have the potential to reach buyers from all over the world. This can open up new markets and opportunities for your products. This is especially useful if you are selling digital products or print-on-demand products.
Being able to reach international buyers will help to expand your business fast.
Etsy Shop vs eCommerce Store to Make Money Online?
As a new business owner without any traffic or existing customer base, it is preferable to work with a well-trusted marketplace. By this, you can leverage the traffic on the marketplace to get your first sales and reviews.
1. Tap Into Existing Crowd
When we talk about creating dream customers and identifying your target customer, Etsy can be seen as a place where your target customers congregate. Etsy is a well-established marketplace with different sellers selling different products on it.
All you have to do is to blend into the ecosystem and sell something that the hungry buyers want. They are there to buy something, just like when you are walking into a shop, you are in the buying mode. All you need to focus on is, how to create or provide something that they are interested in and how to show your product in front of them. There is no more hassle of traffic generation to bring people into your eCommerce store.
Follow the search engine algorithm on Etsy to optimize your product listings and rank higher in the search result. Then your product will get more eyes and possible sales.
2. Integrated Payment Gateway
When you are selling on Etsy, you will not need to process the payment on your own. This means, there is no payment gateway integration or other security issues to handle payments from your customers.
This is good because you don't need to spend time signing up for your own payment gateway, filling up all the information to get an account and then integrating into your eCommerce store. Instead, Etsy handles everything for you.
For every customer that wants to buy from Etsy, they will need to first have a secured login as a member, in order for them to buy from the website. And this is how their payment information is secured by Etsy.
As a seller, Etsy will pay you monthly based on the balance in your account.
3. Low Startup cost
Compared to starting your eCommerce store, you have a few options out there. WordPress WooCommerce store, Shopify store or others. Either platform that you are choosing, there will be some platform cost. Either you are going to pay for the monthly subscription fee for the service, web hosting fee, domain fees, plugin or app fees and so on.
It may seem to be a very low cost individually, but when it all adds up, there is quite a huge sum as well monthly especially if you are just starting out. Etsy on the other hand will handle everything for you. And you only need to pay a minimal fee like
Only the listing fees are recurring, but the transaction and payment processing fee will only occur if there is any order.
4. Another sales channel for your business
It is always good to be omnipresent. If you are selling at other places like your own eCommerce store or other marketplaces, what's bad about having another sales channel for your product? The more exposure you got for your product, the more sales you might get.
There is a process to build trust for your customers. And on average, your potential customers will need to hear about you 7 times before they decided to act. This is why you want to always be in front of them to create brand awareness.
Not only that, when your business is able to grow to a large scale, it is always better to have multiple separate sales channels for you to get sales. Sometimes it's avoidable when your website is down or can't handle a surge in the amount of traffic. This is where you can divert some traffic to different sales channels and close them over there.
Being able to more sales will get you an advantage in reaching more leads or potential customers that you can nurture and convert into paying customers in near future.
What Can You Sell on Etsy to Make Money Online?
There are many different things that you can sell on Etsy. And definitely, all have their strengths and weaknesses. Handmade and customized products are two of the big product group that people sell on Etsy. Other things like digital prints, artwork and so on are getting huge favourites as well.
If you would like to know what kind of products are most popular, Clothing and textiles
Jewellery
Personalized items
Homeware
Art & Collectibles
Handmade cosmetics and spa products
Wedding items
Crafts and supplies
Today we will be sharing a few products that you can create easily and sell on Etsy.
Digital Art for Making Money on Etsy
One of the beauties of selling on Etsy is people are used to buying digital art on Etsy. If you are an artist or designer, you can create your artwork and then save it in different file sizes and formats
You can spend half a day creating the masterpiece and then upload it to sell on Etsy. If there are multiple people buying the same artwork, you will get paid for every sale. However, there is no extra cost for reproduction for every sale. Furthermore, there is no shipping and handling cost for a digital product. Once someone completes the purchase, they can download it instantly from Etsy.
The entire process is automated and you don't even need to be there to handle the product fulfilment. As long as your product continues to rank high on the search result, people can buy the artwork from you. And you will get paid consistently for the piece of art that you only created once. This is why mastering Etsy SEO skills is very important to grow your income passively.
Digital or Printed Photos for Making Money on Etsy
If you are good at photography or design, you can always take great photos and sell them on Etsy. You can sell it in both digital and physical printed format. However, you will need to ship the product out to your customers if it's a physical one.
Or if you want to provide it as a download version only, it's totally fine.
Another tip for you would be, if you are not a photographer or do not know how to create photos, you can always search for public domain images, rebrand them and sell them. Public domain images are images that are not bound to copyright restrictions. Which means anyone can use them, both for personal and business.
You can too leverage this to create your product and sell it. You can use the same image but create different mock-ups or product photos around it to make it attractive and stand out from your competitors. This is because when you are using a public domain image, others can access the same resources as well. The differentiation will be on your product title, description, photos and also your pricing.
Be creative with your product photo and show your uniqueness.
And if you want to sell a physical printed version, you can leverage the print-on-demand supplier like Printful or Printify to print, package and ship the product out for you directly after someone purchases it from your Etsy store.
Phone Cases for Making Money on Etsy
Customized phone cases can be a very popular item on Etsy. You can have some customized design phone cases that you personalized based on a certain niche. It can be a customized photo for your customers or a customized design or fonts printed on the phone case.
A phone case is a consumable product and can be fast selling with the right design. You can focus on a certain model or certain brand only to create the best design for the sizing.
Not only that, if you search on Etsy, you will see how some simple personalized quote phone cases are selling well.
Mugs or Tumblers for Making Money on Etsy
Mugs and tumblers are the perfect gifts that people used to buy for their colleagues, friends and family. It's suitable for all occasions and is useful for anyone making it a popular item with a high sales volume.
Simple personalized quotes coffee mugs and tumblers can sell very well to a certain group of people. You can create mugs for teachers, coffee lovers, pet lovers and so on. Focus on what they want, and print it on the mug.
T-shirts for Making Money on Etsy
T-shirts or other clothes like hoodies are good products to sell on Etsy. Many people have built a very successful business on Etsy selling customized Tee or Vintage Tee. Don't worry about sourcing the supplier or how to design. There are so many ways to get the design done at a very low cost or you can even do it by yourself.
Learning how to make money on Etsy selling t-shirts is likely one of the best ways to get started on the fashion side of the site. And you can expand to other fashion products in your store when your business grows.
What is a print-on-demand (POD) service?
Once you've decided what you want to sell on Etsy, now it's time to think about how you want to get the product and sell it. Are you going to buy an inventory and stock it up? Or you want to work with a supplier that can create the product and ship it out for your when someone orders it.
I would suggest you start with Print-on-demand (POD) business model as you are just starting out. This is because the investment required for a print-on-demand business model is relatively small and you will have less risk of losing your investment if your product doesn't sell.
Print-on-demand is a business model where you only handle the product design, marketing, sales and customer support while your print-on-demand supplier will handle the production and shipping. And what's better, they will only create the product for you after someone make a purchase from you. Hence, there is no risk of stocking up but not being able to sell.
Not only that, but since you are not going to produce the physical product, this means you can have multiple designs and test them all out.
And with Etsy shop, most print-on-demand suppliers like Printful or Printify do provide seamless integration to the shop. This means all the products that you create created on the print-on-demand suppliers will be published on the Etsy shop as well. And when someone orders your product, the POD supplier will get the order and fulfil the order for you.
There are no minimum orders or monthly fees for the service and they will only charge you for the products ordered only.
How to Start Your Etsy Shop to Make Money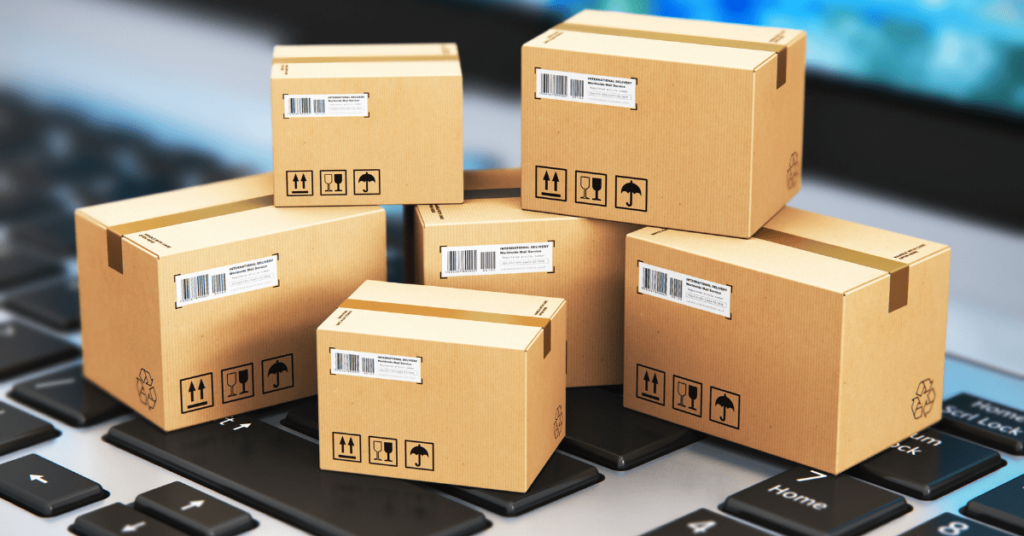 Starting an Etsy store is very easy. If you know how to fill up a form, you can start an Etsy shop. On the Etsy homepage, scroll to the bottom and click on "Sell of Etsy". Then click "Get Started" and register for an account.
Just follow the instructions and complete the registration. Then you will become a seller on the marketplace.
Then, you can start setting up other important information for your Etsy shop.
Besides, if you would like to use the print-on-demand business model, you can go ahead to sign up at the POD supplier sites like Printful or Printify. All you need to do is to sign up for a free account and you are good to go.
Remember to integrate with your Etsy shop so that all the products that you created will be published on your Etsy shop as well. And the order fulfilment process can be automated after both are integrated.
How to Market Your Etsy Shop to Make Money
Now, your Etsy shop is ready to launch, it's time to get customers in and start earning some money from it. There are different ways that you can get traffic to your Etsy shop. If you can get organic search traffic from Etsy search, that's good. But normally, it will take some time for your product listings to rank well. You might get a temporary boost after publishing your products, but soon after a few hours or days, the boost will be no more and your product will be ranked accordingly.
This is why combined with the Etsy SEO strategy, you need other ways to bring customers in.
Social media platforms are a great way to connect with your target audience and build brand awareness. To build a strong social media presence, you can create profiles on popular platforms such as Facebook, Instagram, Twitter, and Pinterest. Once you have set up your profiles, you need to post engaging content regularly to interact with your customers.
You should start with one platform and master it first before moving to another social media platform. This is to avoid that you waste too much time on different platforms, and you will end up messing up everything. Or you can learn how to repurpose your content so you can create one piece of content and use it for different platforms. However, you need to understand that different platforms have their requirements regarding content format and size. Make sure you comply with that.
Use Influencer Marketing
Influencer marketing is a powerful way to promote your brand and reach new audiences. You should look for influencers in your niche with significant following and high engagement rates. Reach out to them and offer them a free product or a commission in exchange for promoting your products to their followers.
When choosing an influencer, make sure they have a similar target audience to your brand, and that their content aligns with your brand values.
Run Etsy ads
Etsy ad is provided by Etsy itself, and you just need to set the daily budget and pick the listings that you want to run the ad. Etsy will automatically run the ad and show your ad to the search result of the related keywords until the daily budget is fully used up.
You don't need a huge budget to start. You can start with just $1 per day for all your listings. But we suggest starting with $5 and seeing which listings are selling better. Disable the ads for the listings that are not selling and focus on those performing ones.
Offer promotions and discounts
Offering promotions and discounts is a great way to attract new customers and encourage repeat business. You can offer free shipping, a discount on a customer's first purchase, or a buy-one-get-one-free promotion to entice customers to shop with you.
It's important to make sure that your promotions and discounts are well-publicized, so customers know about them. Not only that, Etsy SEO ranking favours lower shipping rates. This is why offering free shipping is definitely a good idea for an Etsy shop.
Optimize your Etsy Shop for SEO
Search engine optimization (SEO) is the process of optimizing your Etsy shop to rank higher in search results. To optimize your Etsy listings for higher ranking, you need to focus on the product title, tags, attributes and categories.
Search for the high search keywords and optimize your listings to rank higher on the search result.
Read more on Etsy Shop SEO Tips
Your Turn to Start and Make Money with Etsy Shop
Starting a business on Etsy is very simple. In fact, with everything that we shared here, you should be able to start your own Etsy shop by today.
The difference will be whether you are willing to take action or not. Etsy is not a get-rich-quick scheme, and there is definitely work involved. If you are hoping to launch your store today and get a huge amount of sales the next day, it might not be the case.
But with a bit of trial and error and optimizing the shop, you will see the fruits soon.