A website is where you show your company details and product details to your potential customers. You can either build a portfolio website for your company where you have all your company profile information, an eCommerce website to sell products or a single-page website aka a landing page for a specific goal. But what is the cost to build a website?
Building a website is easy nowadays with the availability of website builder tools. It eliminates the dependency on a web developer to build a website.
Today, we will be sharing on what is the initial startup cost and what are the recurring cost that you are going to pay monthly.
Let's find out.
How Much Does it Cost to Build a Website?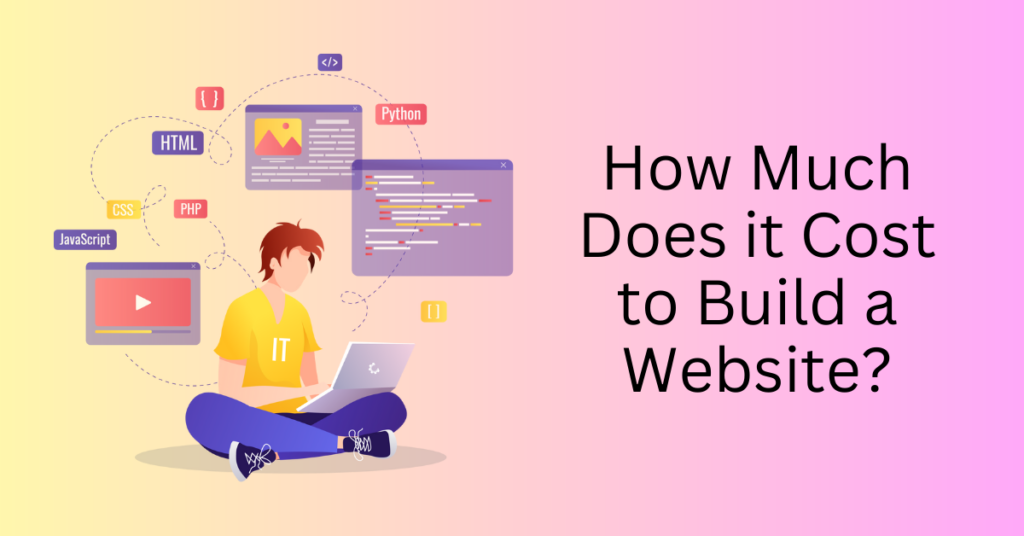 The answer varies between $100 to $100,000. It does vary due to the location factor and whether you need a web designer.
There are some basic costs where it will be similar no matter which options you take. And there are some major costs that will affect your overall web-building cost.
The cost of building a website varies due to the complexity of the website, customization, scalability, eCommerce functionality, hosting and security.
Let's find out one by one the components required to build a website.
Basic Components of A Website – Website Development Cost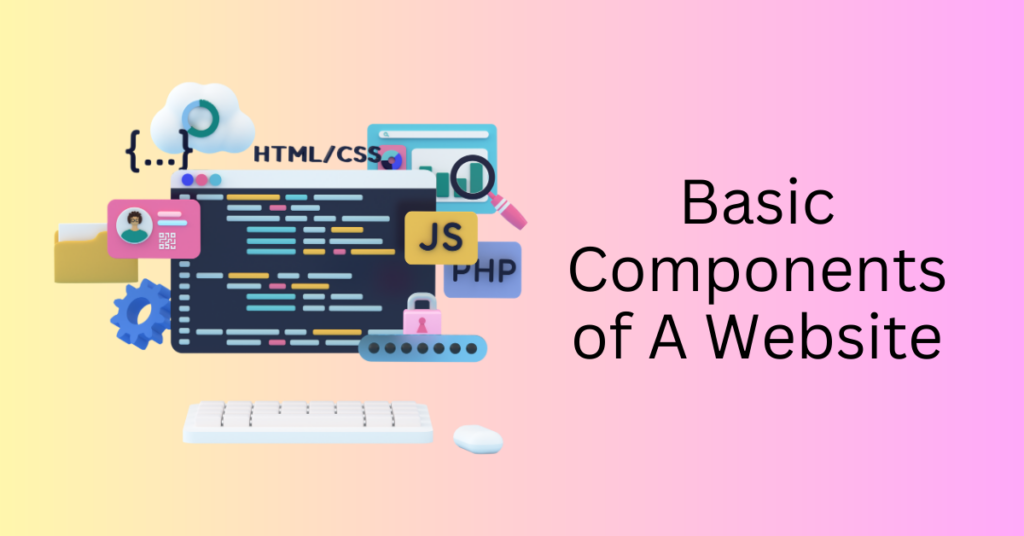 When you are starting a website, there are some basic elements that you need to get. It does not matter which platforms you are building your website.
1. Domain name- Website Development Cost
A domain name is a unique name that your visitors enter on their web browser to access your website. It's the representation of your website. 
For example, the domain name of this website is bennietay.com. It is unique for me as long as I continue to renew and own the domain name.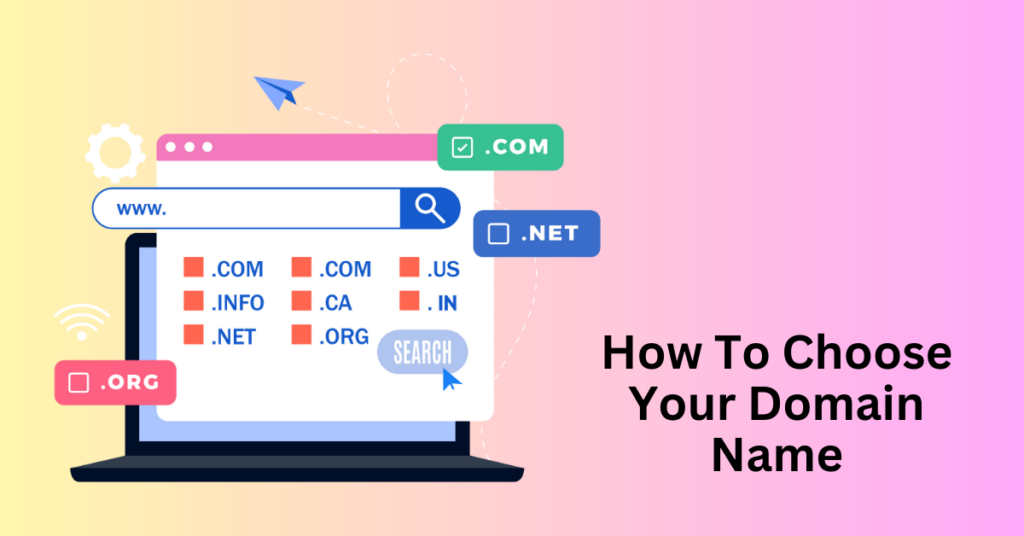 The average cost of a domain name ranges from $10-$20, but the premium or popular one will cost more. When your domain name is not available on the .com TLD, you may search for another TLD. There are a lot of different TLDs like .co, .co.uk, .io and others.
Ideally, you would want your domain name to carry your brand name and also be related to your niche. This is to ensure people will know what you are doing with your domain name. Not only that, it needs to be easy to remember so they can recommend it to their friends easily.
When you buy a domain, you will need to enter all your information into the domain registrar. They will submit it to WHOIS, a database of who owns which domains. However, if you would like to keep it private, you can also get optional privacy protection. By getting this, they can hide your personal information, making you less likely to receive spam and phishing emails. That protection alone will cost around $12-$15 per year. 
Different domain registrars might offer different prices for the same domain. You need to make sure to read the terms and conditions carefully. This is to make sure that you will not get an issue or overcharge during renewal. 
2. Web Hosting- Website Development Cost
Web hosting service is a service to provide you with a space to install your website. Your visitors will visit the server to access your website.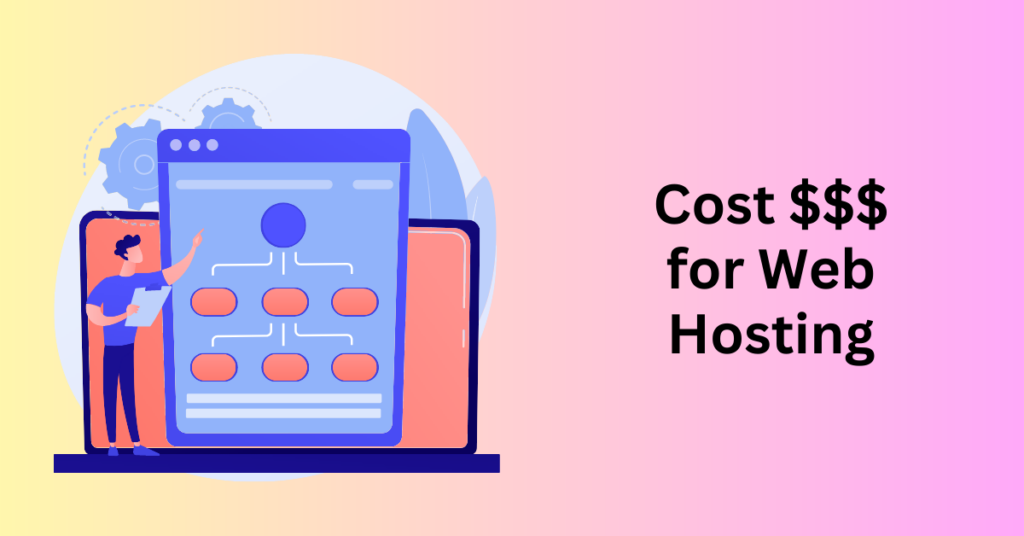 A web hosting service provider will be responsible to manage the server to store your website content. When someone enters your domain name/URL into their browser, they will send the request to visit the data on the server.
If you are using an all-in-one website builder like Wix, ClickFunnels or GetResponse, you will not need to get a separate web hosting service as this is included in their subscription. They will handle the web hosting server for you. This is good as you don't need to manage your own hosting. However, it will be harder for you to migrate to other platforms in the future.
However, for custom websites or CMS websites, you will need to have a web hosting server to host your website. And a reliable web hosting service is crucial to get your website running smoothly and loading fast.
For web hosting services, the cost varies depending on the different requirements you need for the service.
For example, if you would need a dedicated server or share server. Or what is the amount of monthly traffic and amount of data you need to store on the server? All these matters when selecting the right plan for your web hosting service.
For a blog or a small business website, you can start with shared hosting. Shared hosting is very cost-efficient to get you started. And you can upgrade to another server if required. Not only that, it averages about $10 monthly. And of course, you will get a further discount if you can commit to 12 months or 36 months.
Different Web Hosting Examples
And together with the web hosting subscription, you might get some free gifts. It can be a free domain, SSL certificate, CDN or other free add-ons. This deal is available from Bluehost. You can check out WordPress hosting services to explore their best deal for your needs.
Other than shared hosting, there are also options for virtual private server hosting and a dedicated hosting plan. This is suitable if you need more dedicated resources for mission-critical tasks and to handle huge amounts of traffic. The reliability comes with a price, which will increase your cost for the web hosting service to over $100-$350 monthly.
Sign Up to Bluehost Now – Exclusive Discount Available
3. SSL Certificate – Website Development Cost
An SSL certificate is important for all websites. It's very crucial if you run an eCommerce website as you are processing users' data and also payments. However, even if you are just running a small website or blog, you will need SSL too.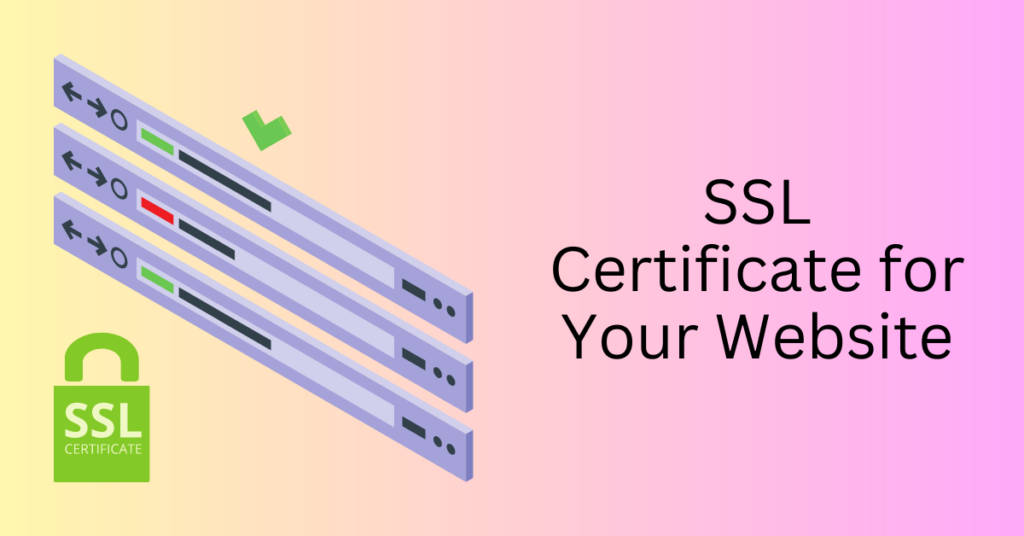 An SSL (Secure Sockets Layer) certificate is a digital certificate that plays a crucial role in securing the communication between a user's web browser and a website's server. It employs encryption to ensure that data transmitted between the two parties remains private and secure. This will protect sensitive information from potential threats such as hackers and data breaches.
SSL certificates are an integral part of modern internet security, helping to establish trust and authenticity in online interactions. When a user visits a website with an active SSL certificate, their browser and the server engage in a secure, encrypted connection. This will safeguard data like login credentials, credit card information, and personal details.
This encryption process involves converting the data into a code that can only be deciphered by the intended recipient. This will make it significantly more challenging for malicious actors to intercept or manipulate the transmitted information.
If you are using the all-in-one website builder, they will handle the SSL for you. But if you are running a CMS website like WordPress, you will need to get your own SSL. It can be free as part of your web hosting plan or something that you can sign up for separately.
For example, if you are using Bluehost web hosting service, you will get a free SSL certificate by Let's Encrypt. You will get it for free as long as you stay subscribed.
4. Website Development– Website Development Cost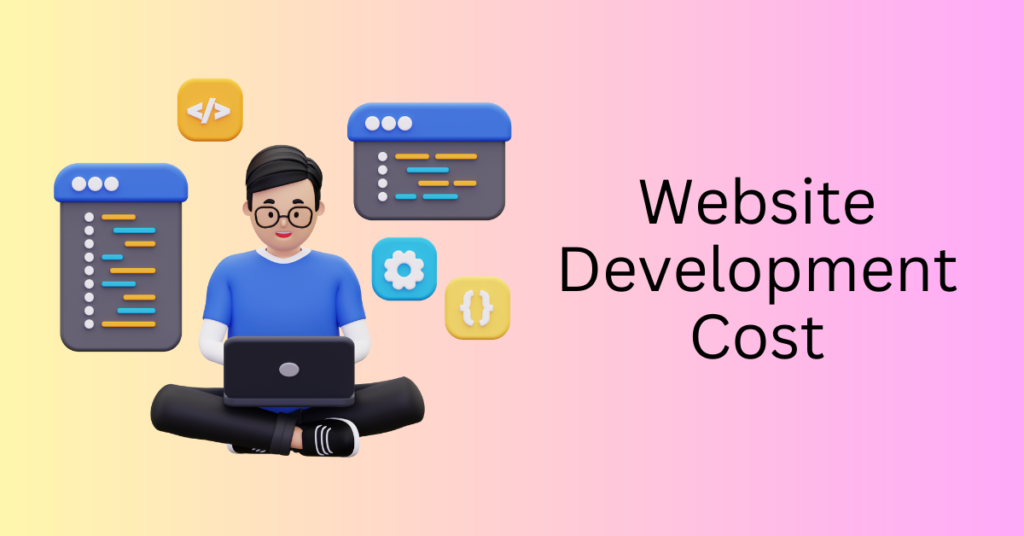 Finally, regarding the website development cost. Depending on the complexity of the website development effort, you will be charged differently if you are getting the service from a professional.
Content Management Systems (CMS) Platform
An open-source content management system (CMS) like WordPress will let you build a website for free. You can get the basic function of your website deployed easily. Then, any additional features will be enabled by installing separate plugins or apps.
For example, you can install WordPress and then, select a theme and plugins to get it to work as you need. Not only that, you can build and launch your WordPress website easily without requiring a professional website developer.
Thanks to the huge WordPress community and the open source, you can get lots of support from the community. Of course, us if you face any issues during the deployment.
All-in-One Website Builders
Website builders like Wix, ClickFunnels, GetResponse and Shopify offer an all-in-one solution where you get everything ready and set up for you once you subscribe to their service.
They handled all the complicated parts of web development for you and you just access their dashboard and design your website there. And since they are handling most of the work for you, you can expect them to charge a premium for that.
You can get a website builder subscription from $10-$500 monthly depending on the package plan and feature you need. A basic Shopify plan for example will cost you $25 while the advanced plan will cost you $299 per month.
And for some platforms, they will charge you some transaction fees for making transactions on their payment processor. Make sure you take note of this when building your website.
Other Cost for Website Development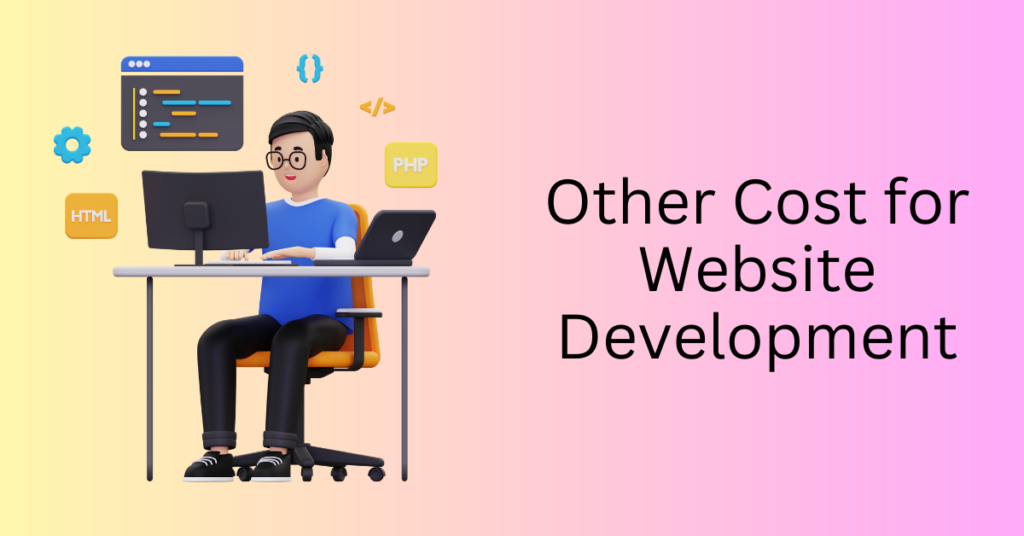 We have covered all the basics of website development. However, you will need more than that to have a fully functional website.
This will include premium themes for your website, an add-on plugin to add functionality to your basic website, an SEO marketing tool, an analytics tool, eCommerce function tool.
Let's see what we have additional here.
1. Templates and Themes
Templates and themes are good to help as a starting point for you to start designing your website. If you are starting everything from scratch, it is very hard. You don't know where to start and what to do.
Having a proven template will help to reduce the work and effort required. You will just need to add your branding colour and content to it and you are good to go.
No matter if you are using WordPress or other website builders like Wix, Shopify, GetResponse or ClickFunnels, they do offer both free and paid themes.
You can absolutely start with a free theme. They do work as well. But then, you might want to get a premium theme to get certain functions or support when you are customizing it.
2. ECommerce tools
Personally, I always go for Shopify to build an eCommerce store and ClickFunnels for a targeted landing page and sales funnel. These two are experts in their fields.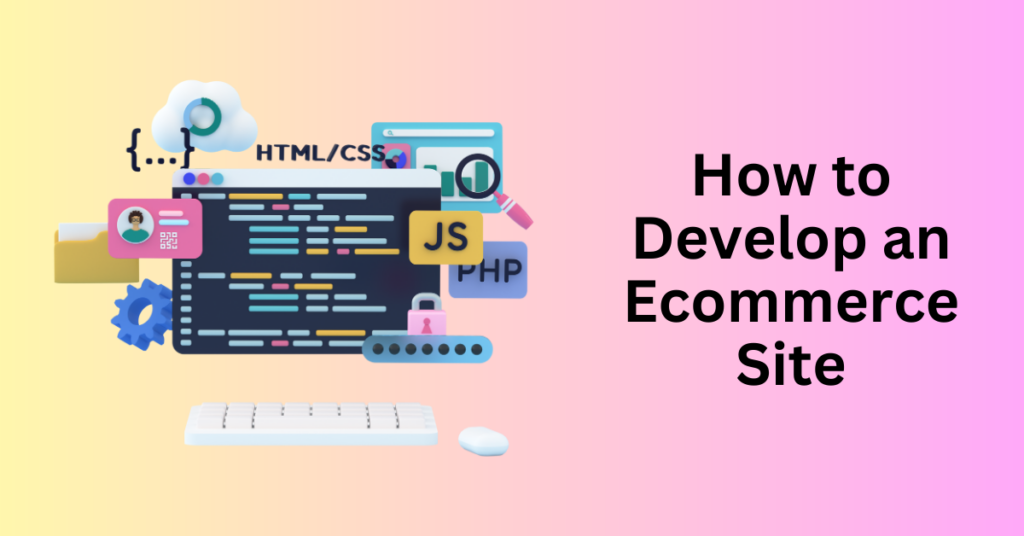 But if you would want to go for WordPress, you will need to install the WooCommerce plugin to your WordPress website to get the eCommerce feature to it.
WordPress WooCommerce is a powerful and popular open-source plugin that transforms a standard WordPress website into a fully functional and customizable online store. This versatile plugin provides a comprehensive suite of tools and features designed to handle every aspect of online selling, from product catalogue management and secure payment processing to inventory tracking and customer engagement.
At its core, WooCommerce seamlessly integrates with WordPress websites, offering a user-friendly interface that enables users to add and showcase products, set prices, and manage product categories. Its intuitive dashboard provides insights into sales, customer orders, and stock levels, allowing merchants to make informed decisions to optimize their online store's performance.
The plugin also supports various payment gateways, including credit card payments, PayPal, and more, ensuring secure transactions for both merchants and customers. WooCommerce's extensibility is a standout feature, as users can easily enhance their store's functionality by integrating a vast array of add-ons and extensions.
These extensions cover diverse needs, ranging from shipping and tax calculations to marketing and analytics tools. Additionally, WooCommerce's customizable themes and templates enable merchants to create visually appealing and branded storefronts that resonate with their target audience.
With its user-friendly interface, flexibility, and robust e-commerce capabilities, WordPress WooCommerce has emerged as a go-to solution for anyone seeking to establish a successful and tailored online store presence.
3. Website Performance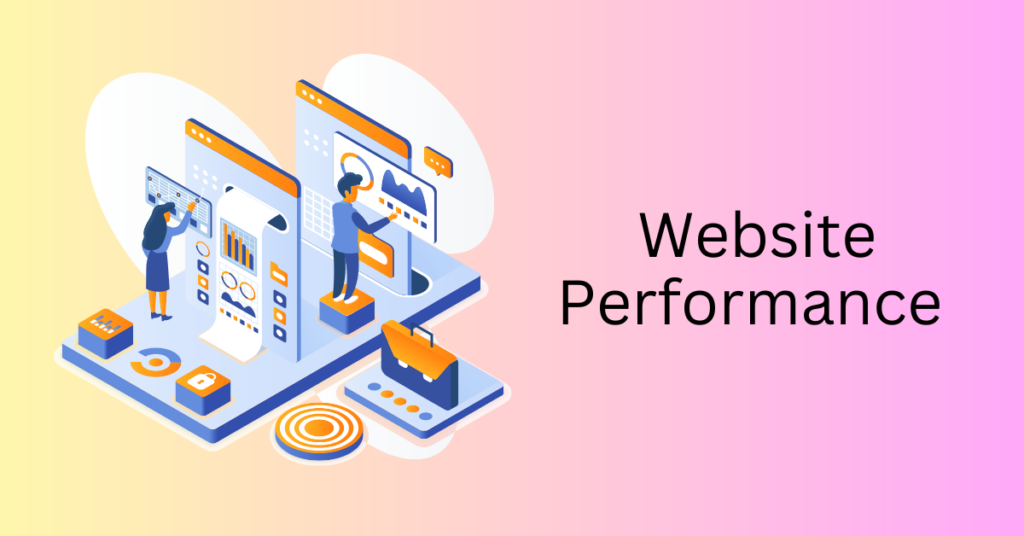 Your website loading time matters. The longer your visitors have to wait for it to load, the more likely for them to leave. Not only that, if you want to rank your website on Google, the loading speed is also one of the key ranking criteria for Google.
For your WordPress website, you can increase your website performance by using caching plugins and content delivery network (CDN) service. Premium caching plugins will cost you around $50 per year, but there are plenty of free options with basic caching functions available.
For website builder platforms, the platform owners will work hard to ensure that their platform loads fast. This is because they understand that this is a key parameter for their users. And also, something that can keep them in the lead. Hence, they will optimize the performance of the website built on their platform.
However, remember that, while these platforms are working hard to optimize their platform so that the website built on it will have optimal performance, you don't want to overload your website with lots of plugins, heavy images and videos that will slow down the loading speed.
4. SEO Plugin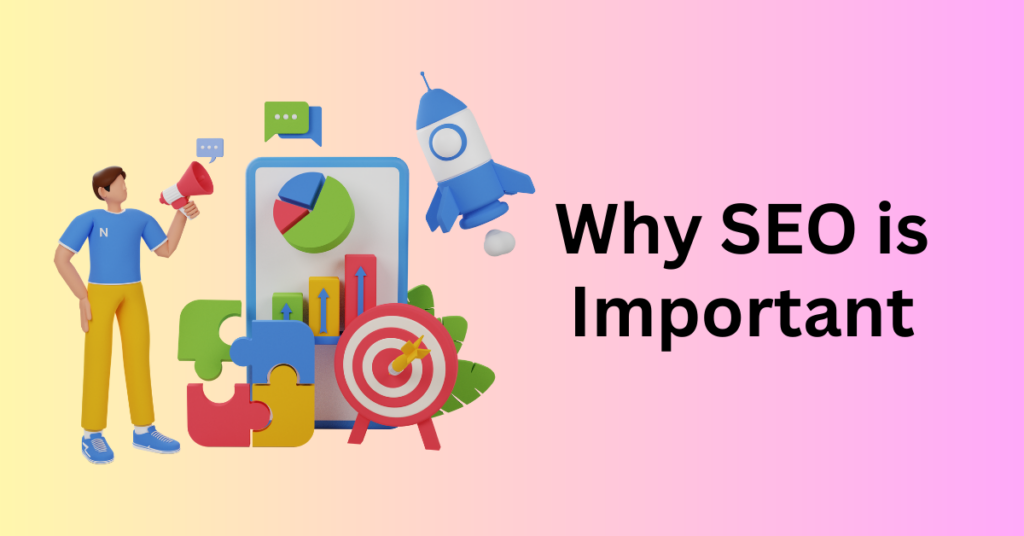 There are a lot of criteria that you need to take care of when optimizing your website for Search engine optimization (SEO). From the basic setting of your website like the metadata and the schema markup to optimizing each page of your website to rank for the respective keywords.
Optimising your website for SEO is a complicated process. This is why you would need a dedicated SEO plugin to help you with the recommendations to optimize your website.
For WordPress, you can use either the Yoast SEO or the AIOSEO (All in One SEO) plugin to optimize your website. The SEO plugin will help to manage both on-page and technical SEO like SEO analysis, scheme support, metadata edits and sitemap creation.
For other website builders, they will include the basic SEO features as part of their solution. You don't need to have a separate app for it. This is because you are not going to have full control of the SEO setting like WordPress. There are some limitations as they don't allow you to access everything on the website.
5. Website Security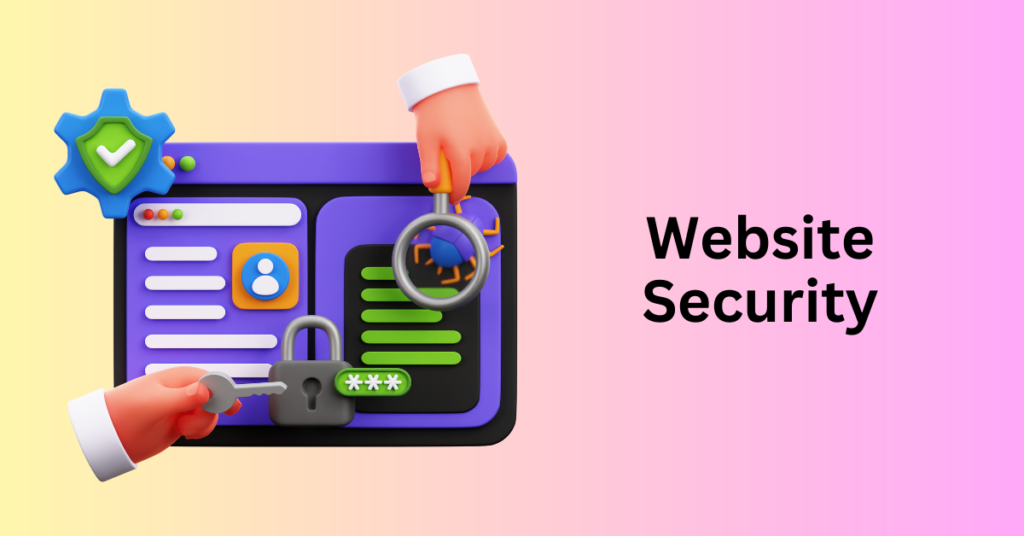 Website security is important. You definitely don't want your website to be compromised by hackers.
When you are working on a website builder, they will take care of all the basic security features. All you need to worry about is your account credentials. As long as you can keep your credentials safe, your account should be safe unless the website builder is being hacked.
However, for WordPress, you can install different plugins to add security functions to your website. For instance, you can install the Jetpack plugin which includes all different modules for security and website backup. There is a free option to use the basic functions, but at the same time, those modules are premium features.
Final thoughts: How Much Does it Cost to Make a Website?
The website building cost varies from the complexity of the website and the requirement of the website.
For a basic website, it will cost around $150-200 per year to build and maintain. But the cost will increase if your want to add more features to it. Not only that, if you are hiring a professional web developer, the price might be higher as well.
If you are going for the all-in-one website builder, it will cost anywhere from $300-5,000 per year for the subscription fee.
So, what's the best way to start?
If you have limited experience and would like the easiest way, go for the website builders. Most of the complicated stuff is handled by the website builders' platform.
And if you would like to be hands-on, WordPress is the best solution for you. You can start small and scale it up when your business grows.