You have tried everything you heard about the affiliate marketing success formula or strategy. But then, you are still not getting any significant affiliate sales. Sounds like what happened to you?
It's normal for new affiliate marketers that do not have a clear guide and the right expectations to start. Affiliate marketing has been seen as an easy way to start a business online, but there are a lot of different elements that you need to focus on and put in place together to create a successful affiliate marketing business.
Today, we will be sharing some potential problems that you could optimize in your affiliate marketing campaign to get success in it.
Why Your Affiliate Marketing Business Is Not Getting Sales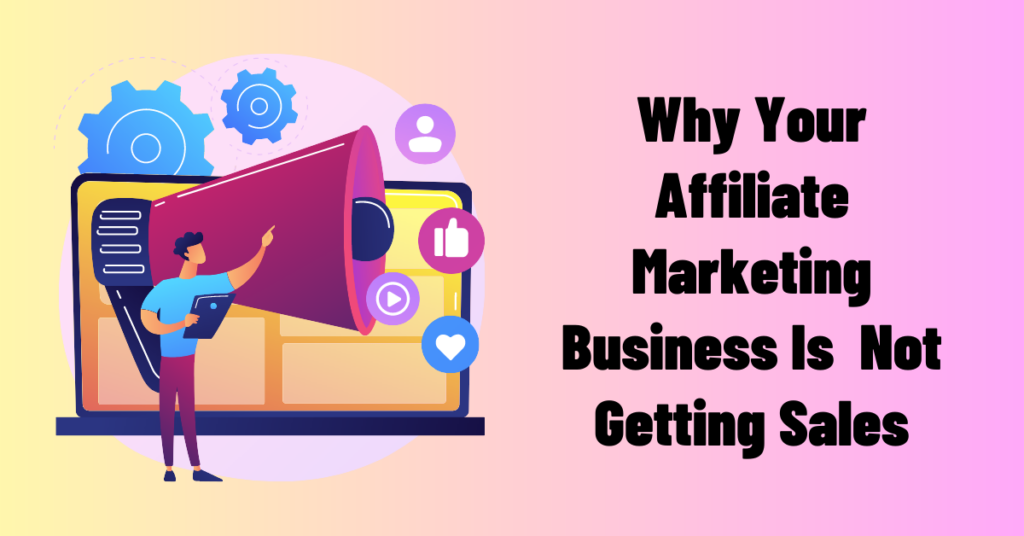 When you are not getting sales in your affiliate marketing business, there are only a few reasons. You are not developing any new products, but merely selecting the affiliate products available. Hence, we can eliminate the product creation part.
We can summarize three main items when thinking about any problems in affiliate marketing. It can be your niche, product or your marketing campaign (traffic).
1) Niche to Increase Your Affiliate Sales
When you want to pick a niche for your affiliate marketing, always think of the three main needs.
Health
Wealth
Relationships
These three core niches are the easiest and evergreen niches to promote. There is always demand in the niche and problem to solve. Not only that, people are willing to spend money to buy a solution in these niches.
People might need a course to play better games or so, but they definitely care about their health, make more money and have a good relationship.
These three core niches are good to start, but there is also huge competition in them. This is why you need to go niche in it. Try to look for two levels down in the niche.
For example, if you chose to work on the wealth niche. From wealth, expand the niche into making money online, and then, expand again into making money with Affiliate marketing or eCommerce or digital marketing.
The importance to go niche is to avoid huge competition with all the different marketers out there. And when you go niche, it is easier to dominate the niche and be the authority in the niche.
2) Traffic or Marketing Channel to Increase Your Affiliate Sales
When you want to promote your affiliate product, you can either
Produce content around the product and rank organically
Buying Ads for the affiliate product
Email marketing
Social media marketing
No matter which traffic strategy you use, you need to focus on one. The traffic source where your target customers in. For example, your target customers are most probably on Facebook, Instagram or TikTok depending on their age group.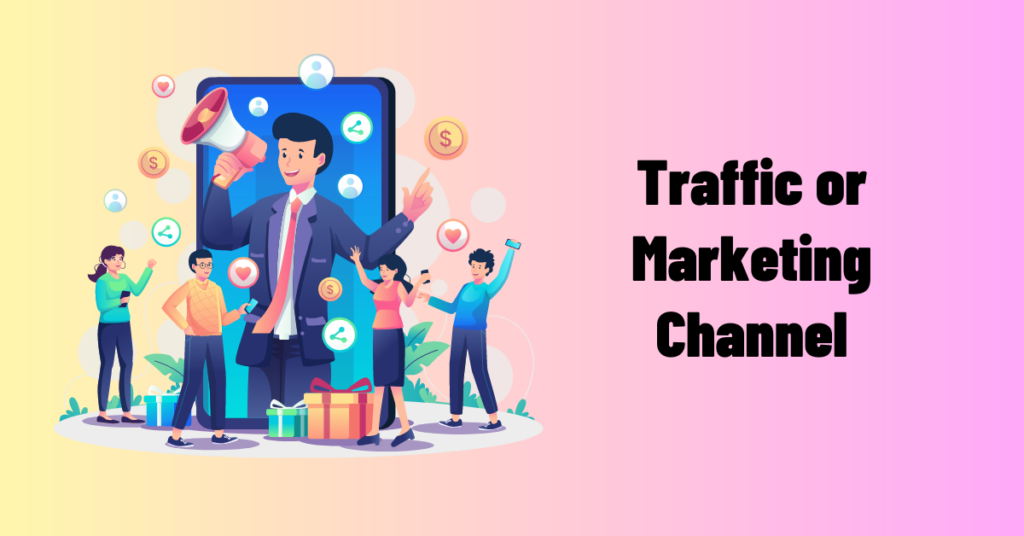 And if you are targeting professionals, Linkedin will be the right place.
Show your content to the right audience group and get them to commit and buy. By doing marketing, you are not going to convince someone that doesn't need the product to buy. Instead, you are converting people that are considering taking action and completing the purchase.
3) Affiliate Products Selection to Increase Your Affiliate Sales
Your goal here is to refer the potential buyers to the affiliate link and get commissions when they bought the item. It can be a $39 book, thousands dollar course, supplements or software tools. There is no limit on what product you sell as long as it fits your customer group and you know how to sell it.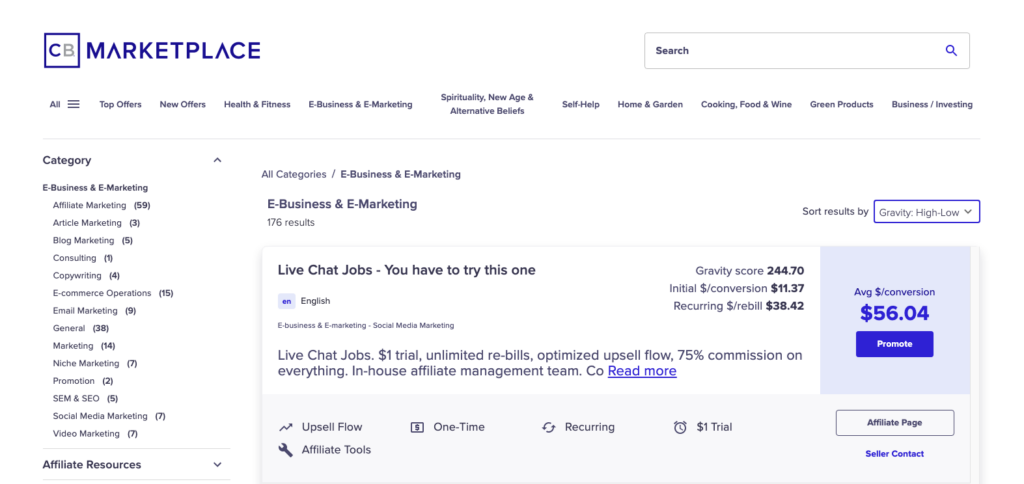 No matter how, it is important that you pick something that you know and tried before. If you simply promote products that you don't know, you might end up backfiring when the product is bad. It will ruin your reputation as well.
If you are working on an affiliate platform like ClickBank, you can first look at the categories based on your niche. Then, filter by the gravity score and the Avg $/Conversion. By understanding this, you will know how much you can spend to acquire a customer front end to break even.
For example, a product with Avg $/conversion is $100. This means you can spend $100 to convert a customer and you are still breakeven. If you upsell more products in the future, it's pure profit for you.
When looking at the gravity score, it's how much of that product being sold in the past 12 weeks. Higher gravity means people are buying it. There are market requirements. But at the same time, it might be too much competition if the gravity score is high.
Keep looking and get the products that match these criteria and at the same time suitable for your audiences.
5 Common Issues for Low Affiliate Marketing Sales
Now if you have made the right decision for the three items above but still not making sales, it's time to drill down further.
1) Wrong Target Audience
To start a business, you need to know who you want to serve. Who is your target customers and what do they need?
If you have not identified your target customer yet, don't worry. We will explain what you should do. First of all, you should build your customer avatar. The customer avatar is the physical interpretation of your dream customer.
When you build your customer avatar, you should include as many details as possible. From their appearance to their hobby and lifestyle.
Appearance (long hair/short hair, hair colour, tall/short, fat/slim), Hobby, Interest, Daily lifestyle (what time he/she wakes up in the morning and goes to work, what time he/she finishes work and what he/she do after working hour).
You want to draw the person out so you can see and visualize his needs when selecting your products and crafting your marketing campaign. Every time when you look at something, ask yourself, does your dream customer wants it?
Now as you identified who they are, it's time to look at where they are. In real life, we will have clubs and communities where people hang out together and discuss the same interest. The same goes for the online world. We call this the forums and social media group.
Forums and groups are good as your dream customers congregate there. You just need to find the right place, provide your value to the group and build your authority. Then, talk to the group owners to promote your products or services.
2) Direct Traffic To the Affiliate Link
It is a common thing where new affiliates to send traffic directly to the affiliate link. It does work sometimes, but there is no control point, no presell or follow-up possible with this approach.
Not only that, but you should also realize that there are some social media platforms like Facebook that do not allow affiliate links on their platforms. They will block or shut down your page if you are using affiliate links.
And just imagine the sales process, someone sees an ad and clicks on it. Immediately he/she will land on your affiliate product sales page and be asked to buy something. People normally won't buy. They are sceptical to buy from someone they don't know and trust. It takes more than one attempt to close someone.
This is why, you should always have an affiliate marketing sales funnel to bridge them together.
Affiliate Marketing Sales Funnel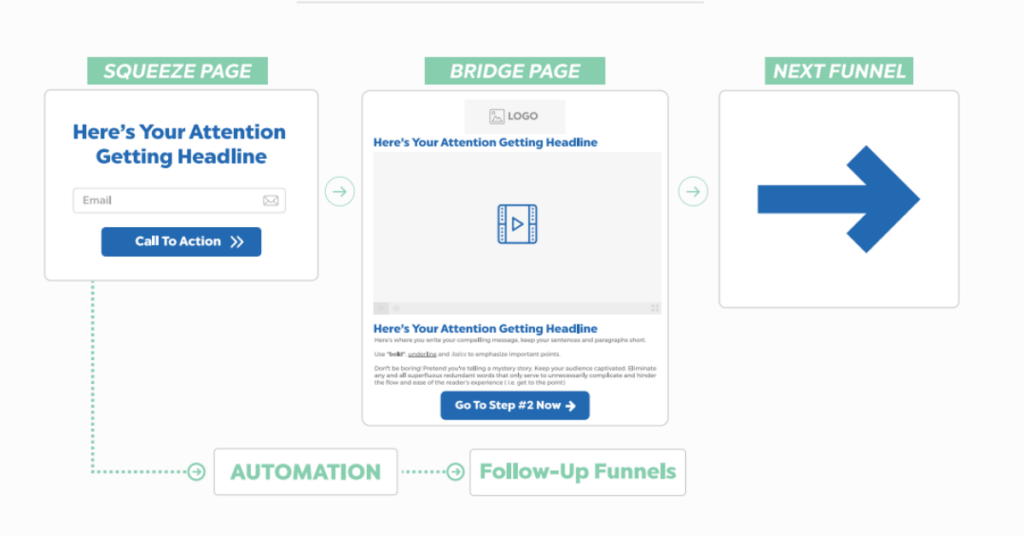 A lead magnet funnel or usually called the squeeze page funnel is what we use to bridge the potential customers to the affiliate link.
Start Building Your Lead Magnet With a Free Trial
Starting from your traffic sources like social media, blogs, paid ads and others, instead of sending them to the affiliate link, you send them to a landing page. On this landing page, you don't sell them anything. Instead, offer them values, tonnes of values with very low prices or even free.
Why Free Lead Magnets?
A lead magnet works well in converting new visitors because you are not asking them to commit anything. Instead, you are providing them value first and only ask for their contact details to fulfil the free offer. As long as your lead magnet is good, there is no way they can resist this.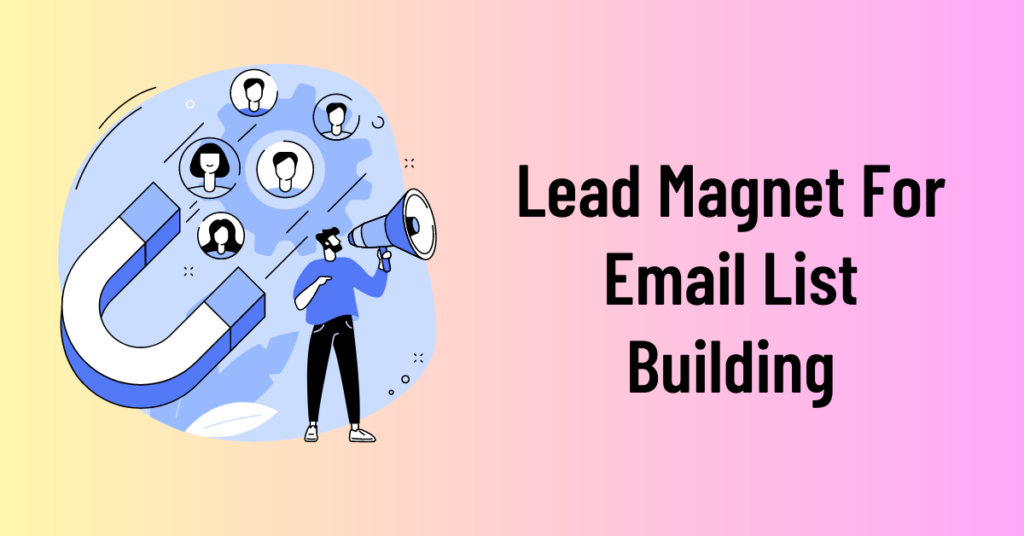 And after they complete the registration, you will send them to the thank you page. On this page, you will appreciate their commitment and trust to submit their contact details and join your email list. At the same time, you can pre-sell them the affiliate product that you are going to promote to them on the next page.
Here you can share your unique offer bundle and the values that you provide if they buy from you. The offer shall be unique and high in perceived value so they will choose to buy from you. And this is also the differentiation that you have from other affiliates out there.
By doing this, you are breaking the barrier between you and the potential customers. You first show your sincerity by offering them a good free lead magnet that they will need. And then, further add-ons that are complementary to the affiliate products that you are promoting. This is another gift for them. If they were to buy the product, it will be the same price anyway. But if they bought from your link, they will get your additional bundles for free.
More on How to Create Lead Magnet For Your Lead Funnel
There is nothing to lose on the free offer. Just be careful with your promise, it should be irresistible but not too good to be true.
3) Clickbait or Wrong Hook
When you are building your affiliate marketing campaign, your goal is to bring new potential customers to the affiliate link and get them to buy from your link.
And if you are on social media, people are just scrolling and scanning through the content. If your content does not stand out, people will just skip it. This is why, you need an attention grabber in your post image and title.
In your title, you need to have the right hook to grab their attention to click on your content or ad. Then, share your story and offer on your landing page when you are selling your lead magnet offer.
One mistake many people do is having a great hook, but when people click on the link, the thing on the landing page is totally different from what they promise in the ad or content.
Read More on Different Traffic Types on Traffic Secrets Free Book
Not only that but when you are creating your social media content or post, you need to be aware that different people are in different stages of the sales funnel. They can be cold, warm or hot audiences.
Cold Audience
Cold audiences are people that are problem aware. They know they have a problem that they need to solve in life. However, they don't even aware that there is a solution existed or a product to solve their problem.
know how to can solve it or what they can do to solve it.
For people in this group, you need to use a layman's term so that they can understand it easily. For example, they might not hear about what is affiliate marketing, so if you use affiliate marketing, they might just skip your content as it doesn't matter to them. But if you change your language to a referral program, it's easy to understand. You refer the sales, and you get commissions.
Warm Audience
Warm audiences are people that are solution aware. They know that there are different solutions out there for the problem they faced. However, they are not sure which solution will suit them more.
Your job here is to guide them towards the solution that your product provides. For example, on a traffic strategy solution. There are so many different strategies out there like paid traffic, social media, SEO traffic, forums, and influencers collaboration. Which is more suitable for their business and why.
If let's say your business model is to provide SEO service, then you are going to guide them towards deploying the SEO strategy to get more traffic.
Hot Audience
When they decide on using the SEO strategy for their traffic generation, now it's time to guide them to make the decision and buy your service. They are no problem aware, solution aware and product aware.
Your hook here should be focusing on closing them.
4) Low Demand or Quality Affiliate Product
It is important to choose the right affiliate product to promote. Don't only chase for the high commissions without knowing the product quality and the conversion rate of the affiliate product sales page.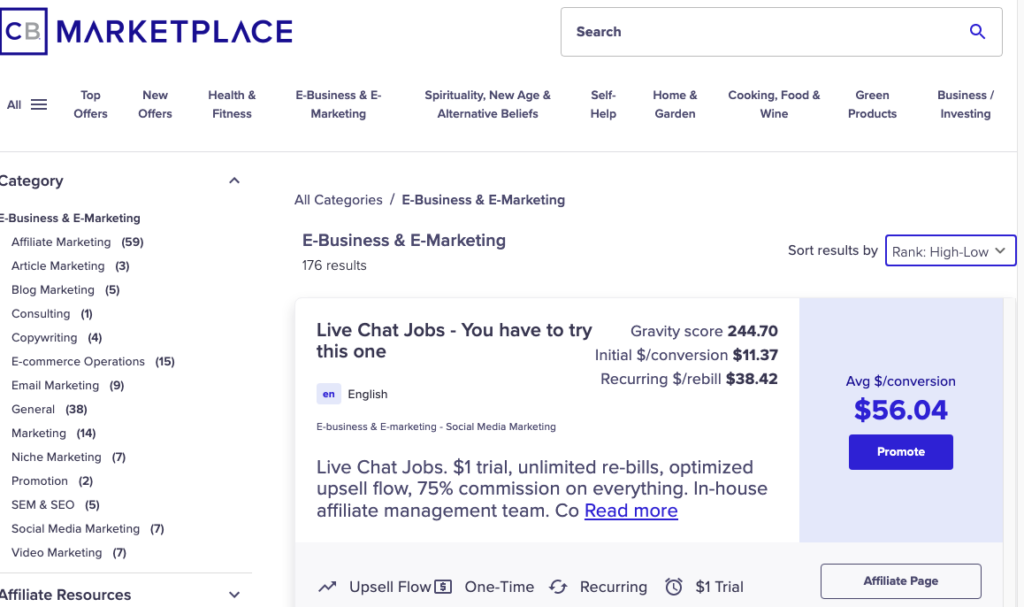 To avoid this, if you are using a marketplace like Clickbank, you can filter based on Gravity to see the popularity and the closing rate for the product that you are going to promote. Be very careful that you don't want to choose the top of the list. This is because many people will use this indicator when selecting the product to promote. And you will end up promoting a product that has a lot of competition.
And don't limit yourself to one or two products only. The beauty of affiliate marketing is you can test different products fast and see which one resonates with your audiences best. There is no product development effort and minimal cost for you to do testing.
5) Not Enough Testing
Test, test, test.
Always run a split test on every step of your affiliate marketing campaign. It starts from your traffic source, landing page, lead magnet offer, and affiliate bundle offer. When your affiliate marketing business not getting enough sales, it's either one of them having problems.
If you are doing content marketing like a blog. You can test different formats like the sidebar size, font size, brand colour, images, length of content, CTA button and so on.
Or for your landing page, your headline, font, opt-in form and lead magnet are all things that you need to split test to get the right combinations for the best conversion rate.
Never skip split testing. What you think it's right may not be right. Experienced top marketers might have the sense of finding the winning copy easier. But they still run split tests to optimize their copy. Just like the sales funnel for top-selling ClickBank products. Their sales page had been tested and proven to work.
So, don't worry too much about their page. If other traffic can convert on their sales page, why not yours?
Final Thoughts – Why You're Not Getting Affiliate Sales
There is a lot of learning required to build a successful affiliate marketing business. You can cut short the learning curve by getting a mentor. However, if you would like to explore on your own, it's try and luck.
If you are lucky, you might get the first sale within days. And if your content gets viral, you will get lots of sales. But for other cases, there is a lot of learning and implementation you need to find the winning formula.
We can only cover that much in this post. But it's enough for you to review your affiliate marketing campaign to see if you are doing it right. If you need more ideas or tips on how to build a successful affiliate marketing business, you can always check out our affiliate marketing category.